MAC-backed OMA bill clears Senate; quick House vote expected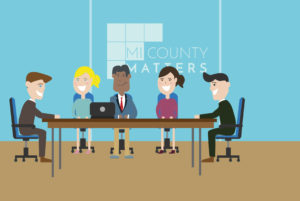 A bill to change the Open Meetings Act (OMA) to allow remote attendance at local board meetings under certain circumstances was approved 36-2 by the Michigan Senate Thursday and now heads to the House for quick consideration.
Senate Bill 1108, by Sen. Lana Theis (R-Livingston), however, gained many changes during the Senate floor debate that did not exist in the bill approved by the Senate Local Government Committee. 
The version now before the House will allow members of public bodies to meet remotely due to medical leave (current law), a medical condition or a state or local emergency, through Dec. 31, 2021. 
MAC heard from numerous members concerned about board actions taken since April 30, when the governor's authority to extend the State of Emergency unilaterally and implement further Executive Orders was deemed unconstitutional by a majority of the Michigan Supreme Count. (Reminder: MAC legal counsel advises that the EOs are still in place as the federal court has yet to rule in the challenge against them.)
To address this issue, the bill would apply retroactively to April 30, 2020, and provide that the remote meeting could take place under any circumstance. Since the governor's state of emergency declaration has been called into question, and not all counties have declared a local emergency, this would ensure board actions since April 30 that took place over an electronic platform are covered by law.
In an unexpected turn of events, an additional amendment was added so remote capabilities revert to current law (remote participation only for a military absence) on Jan. 1, 2021. This caused much confusion, as it conflicted with allowing meetings through limited circumstances through December 2021. MAC staff has verified this was an error in drafting and the bill should revert to current law on Jan. 1, 2022, as consideration continues.
Despite this confusion, MAC is still supportive of the latest version, so long as the House addresses the date error.
MAC encourages members to speak to their representatives this weekend and remind them of the importance of this legislation. The House is expected to come back to session on Tuesday, Oct. 12 to act. Please remind them, as a county commissioner, interfacing directly with the public is preferable, but under the current COVID-19 situation, we need this bill to allow county officials to decide what is best for their community and provide safe measures for all residents, while continuing to govern and address county needs.
For more information on this issue, contact Meghann Keit at keit@micounties.org.
Formal legal analysis says governor's EOs remain in effect for now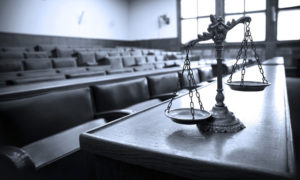 UPDATE – 10/12/20 – MAC COVID Update on Supreme Court orders
UPDATE – 10/12/20 –Michigan Supreme Court says Executive Orders are invalid immediately via new court orders (10/12)
MAC has received a formal legal analysis from the firm of Cohl, Stoker and Toskey on the situation regarding the Michigan Supreme Court announcement Friday and its effects on the governor's Executive Orders, including the one governing virtual meetings under the Open Meetings Act.
The analysis says:
"As you are likely aware, the Michigan Supreme Court issued an opinion last Friday (October 2, 2020) in which the majority of the Justices agreed that the Governor's Executive Orders issued after April 30, 2020 were invalid, as the law under which they were issued allowed an unconstitutional delegation of legislative authority to the Governor. The case presents a likely change in the near future, but as of now the Executive Orders appear to remain in effect. (emphasis added) …
"The Governor has asserted that this new decision should not take effect for 21 days, which is the normal practice for the effective date of Supreme Court decisions, unless the Supreme Court directs the Certification Opinion to have immediate effect. This would then generally allow time for a request for a motion to reconsider the Supreme Court's decision. (MCR 7.315) However, it is not clear that there would be such a separate 'order' from the Supreme Court in this type of legal "Certification" interpretation opinion, as the actual litigation is in federal District Court. The Michigan Court Rules [MCR 7.308(A)(5)] do provide that such a 'certified' decision may be rendered by the Supreme Court '… in the ordinary form of an opinion to be published with other opinions of the Court.' Although the Governor's Attorneys filed a motion on October 5, 2020, seeking clarification that the Supreme Court's Certification Opinion will not take effect until after the 21-day period has lapsed,   it appears that as of now the Governor's Executive Orders remain in effect."
Click here to read the full analysis.
In a separate note, the firm of Dickinson Wright adds this caveat regarding the specific situation of issuing bonds:
"As a cautionary note, bond issues require a higher level of certainty as to the actions of a county. Therefore, counties should be aware that it may be necessary for resolutions relating to bond issues to be adopted at a meeting where there is at least a quorum of board members physically present. The failure to do so may prevent the County from being able to issue the bonds."
For more information on this issue, call MAC at 517-372-5374.
Learn about water infrastructure funding options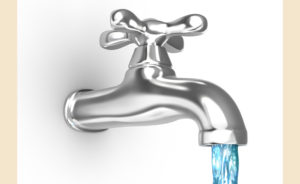 An Oct. 14 webinar will discuss available funding to assist local governments in upgrading their drinking water and wastewater infrastructure.
Led by the Department of Environment, Great Lakes and Energy (EGLE), the webinar will run from 9 a.m. to 10 a.m. To register, click here. 
Gov. Gretchen Whitmer and EGLE recently announced the MI Clean Water plan that includes $500 million worth of funding resources to help local communities upgrade drinking water and wastewater infrastructure. This webinar will help managers of community water supplies learn about the different funding categories and how to apply for assistance. It is geared toward drinking water system operators, wastewater managers, consultants, local officials and others who oversee or manage such systems.
A $207 million investment in drinking water quality, including:  MI Clean Water will reduce barriers for communities and allow them to access needed funds for necessary and timely infrastructure upgrades. 
Treasury sets Oct. 13 webinar on CARES Act relief reporting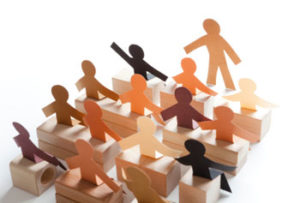 A webinar on the Coronavirus Relief Local Government Grants (CRLGG) Program Quarterly Reporting System (OnCue) will be held Oct. 13 at 10 a.m., the Treasury Department announced this week.
This training is necessary for all CRLGG recipients.
Beginning this fall, local governments that received funding under the CRLGG program will be required to file quarterly financial status reports utilizing the OnCue reporting platform. The first of these reporting dates is Wednesday, Oct. 28 (updated from the original date of Oct. 7).  In preparation for reporting, Treasury will be providing training on how to use the OnCue system, what information is required to be reported and key reporting dates.
To register for this event, please visit https://crfreporting.eventbrite.com.
If you have not completed the grant opening certification form, you must do so as soon as possible. This form was due Sept. 23, 2020.
Unable to attend? A recording of the webinar will be uploaded to Treasury's COVID-19 Updates for Local Governments website by Oct. 19. 
Questions about CARES Act-funded grant programs should be directed to the Treasury CARES Grant Programs Hotline at 517-335-0155 or Treas-CARES@michigan.gov.
Staff picks