2021 Annual Conference Hotel Information

We have secured highly competitive room rates that begin at $205 per person for double occupancy. All room reservations must be made via Grand Hotel's digital portal by clicking on the link below. The room block deadline is August 26, 2021.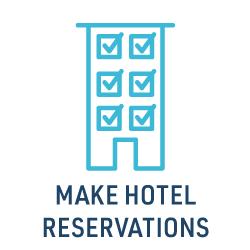 Double (per person)

Single

Category I
(smaller interior view rooms)

$205

$320

Category II
(larger interior view rooms and smaller lake view rooms)

$250

$420

Category II
(deluxe lake view rooms, some with balcony)

$290

$495
Rate Includes:
Accommodations in our uniquely decorated rooms
Full breakfast and dinner daily
*Guests staying both Sunday & Monday nights will enjoy the Grand Luncheon Experience
Completely renovated bathrooms with our signature Geranium bath products
Nightly entertainment and dancing in the Terrace Room
Access to the newly renovated outdoor swimming pool (available based on weather)
Newly renovated pool house and fitness center
All other resort amenities not listed above
No tipping within Grand Hotel
If your organization is paying for your room and you qualify as tax exempt, please fill out the Michigan Sales and Use Tax Certificate of Exemption form found here:  Tax Exemption Form  The form can be sent to Grand Hotel in advance to reservations@grandhotel.com or simply bring the completed form with you at check-in.  Once the form is reviewed and accepted, the taxes will be adjusted from the reservation.  This allows you to be exempt from the 6% Michigan Sales Tax.  The 3% Mackinac Island Assessment will still apply.  Please note that the payment and deposit must come from the entity that is tax exempt; not a credit card or personal check.
These daily group rates are based on the Modified American Plan and do include a full breakfast and dinner each day. A 19.5% add charge is applied to the room rates. Within Grand Hotel, tipping is neither expected nor permitted.  Michigan's 6% sales tax applies to the room rate as well as to the 19.5% added charge. As mandated by state law, a 2% Mackinac Island assessment applies to the daily rate. There is also a one-time charge for round-trip baggage transfer rom the docks to the hotel and return. The baggage handling charge is currently $8.50 per person. 
Please note that your hotel room comes with the following meals:
Sunday dinner
Monday breakfast
Monday lunch
Tuesday breakfast
We expect a large gathering this year, so members are strongly encouraged to book their rooms immediately to ensure access to the conference room block and best room rates.