2021 MAC Board Candidates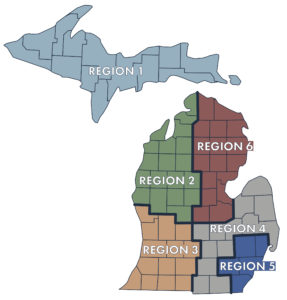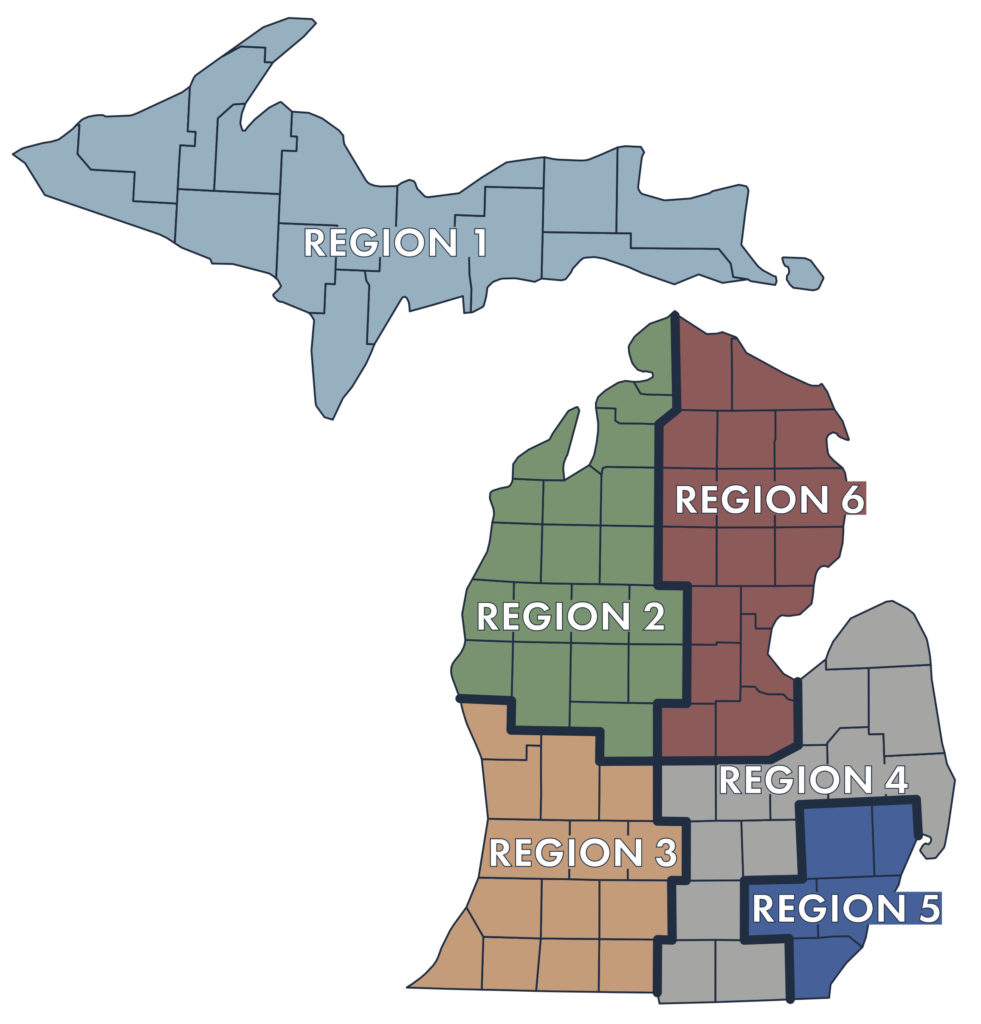 At the 2021 Annual Conference, county commissioners in attendance will fill five seats on the MAC Board of Directors via regional caucuses (see map). The MAC Board includes two seats from each of six regions, plus three at-large seats and a seat in Wayne County. At-large seats are determined by individual votes by commissioners in each caucus, with a winning candidate needing to claim a majority of votes in at least four caucuses. Regional seats are filled by the commissioners in that region, with each COUNTY receiving one vote. Board terms are three years. A director can serve up to a maximum of three terms.
Statements from the candidates who filed by the Aug. 26 deadline are provided below:
At-large
Melissa Daub, Wayne County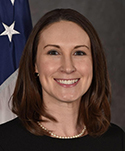 I was elected to the Wayne County Commission in November 2018 from Wayne's 10th District, which encompasses Canton Township, Plymouth Township and the City of Plymouth. Having the opportunity to serve my hometown on the Wayne County Commission is an honor and a responsibility that I do not take lightly. I am committed to giving the people of Plymouth-Canton a voice in county governance, as well as use my position to help advocate for and educate resident on the important role counties play.
I am a graduate of Plymouth-Canton High School and hold a bachelor's degree from Eastern Michigan University. I live in Canton with my son, who is planning on enlisting in the U.S. Army this fall, and my senior rescue dog, Toby.
Shortly after becoming a commissioner, I joined MAC's Transportation Committee. As the representative for two townships, county road funding is a very important issue to my district. One of my long-term goals is to fully understand how Act 51 works.
I have also been very active with the National Association of Counties (NACo) during my two terms as commissioner. I became a member of NACo's Committee on Transportation and Infrastructure, the Large Urban County Caucus, the Women of NACo Leadership Network and the Next Generation (NextGen) Leadership Network. In April 2021, I completed NACo's High Performance Leadership Program, which helped in furthering my government leadership capabilities.
On the Wayne County Commission, I am currently serving as chair of the Committee on Government Operations. I am also on the following committees: Economic Development, Public Services, Health and Human Services and Audit. I have been appointed to the Wayne County Women's Commission and the Joint Airport Zoning Board for Wayne and Washtenaw counties.
I absolutely love being a commissioner. Local government has an immediate impact on people's lives, and I enjoy making positive changes in my community. People call us when a pothole needs to be filled or a traffic light needs to be installed, but we also handle serious emergencies. Counties were on the front line during the COVID-19 pandemic and, here in Wayne County, we are actively responding to the aftermath of the serious flooding that occurred at the end of June.
The work that we do every day is why MAC is so important. MAC unites all 83 counties to become one voice at the state and federal level. As a MAC Board member, I would work to make that voice even stronger, as we work on important issues that affect every county in Michigan.
Region 1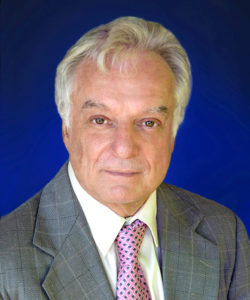 Joe Stevens, Dickinson County
I am seeking another term on the MAC Board because I believe there are many challenges that face Michigan counties. I want to continue to represent Region 1 and ensure the current communication with our elected officials in Lansing continues for all. I humbly ask for your support.
Region 2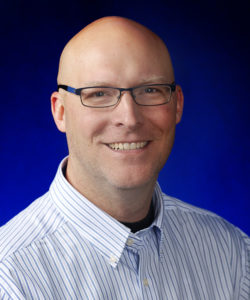 Christian Marcus, Antrim County
I am grateful and honored to have served as a Region 2 director on the MAC Board. I ask for your continued confidence and vote to serve a final term, where I can continue to be an outspoken voice for counties. I have made sacrifices to serve when and where I'm needed and have put my whole heart into keeping true to my word and maintaining a reliable relationship with our state representatives, who work for the people. Keep it local!
Neil Ahrens, Emmet County
It has been a trying journey for counties, and we aren't through yet. We have to keep trying to help our citizenry and our state not only survive but thrive.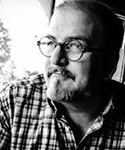 I currently chair MAC's Agriculture and Tourism Committee, in my second year there. I am also the vice chair of MAC's Transportation and Infrastructure Committee after being on that committee for all three of my terms. I volunteered as soon as I was seated in January of 2017 as commissioner for the Transportation Committee to participate with MAC for Emmet County, as we had not done so (on a committee level) in anyone's recollection. I know the value of MAC and have helped convince my county board of such over my five years (and counting) as a commissioner. I was recently appointed to NACo's Veterans and Military Service Committee and the Arts and Culture Commission. I am a Navy veteran and a professional fine artist painter with a home-based gallery business that we opened to the public last week. No stretch those two committees were of course a natural fit for me.
I appreciate how MAC works with our state Legislature, and shudder to think how things would be without it advocating for and bringing our voices to the fore when decisions are being made.
So, please consider voting for me when deliberating your vote. I wanted to give people a new option, and I hope to serve even more by serving you.
Region 3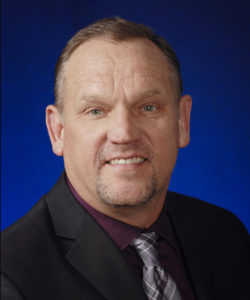 Phil Kuyers, Ottawa County
Phil Kuyers was first elected to the MAC Board in 2015. He currently serves as first vice president on the board and will become MAC's president for the 2021-22 term at the conference.
He has served more than 20 years on the Ottawa County Board of Commissioners, including three years as its chair.
Region 5
Eileen Kowall, Oakland County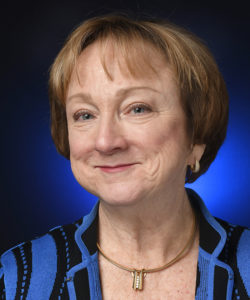 County government is a crucial level of government in delivering services to residents. As a county commissioner, I strive to do the best for my constituents and all the residents of my county. That's why I believe it's vital to be connected with Michigan's 82 other counties. There is much to learn from each other and many experiences to share — leading to best practices benefitting each individual county. The most effective way to connect is through MAC. As a current director for Region 5, I have had the pleasure of working with commissioners from all over our state. I serve on MAC's Environmental and the Finance/General Government policy committees, where I've become more familiar with these issues.  Most of all, I've learned that while county resources and needs vary widely from county to county, all 83 counties are united in advocating for the best county government policies! 
As the federal government has a huge impact on county government, we need to build relationships between the two. NACo pays a vital role in working with MAC and making sure our voices are heard. I have participated in many NACo conferences, webinars and email communications. I have also taken part in direct communications from and visits to the White House. 
I ask for your support so that I may continue to put my 13 years as a county commissioner and my six years as a state representative to work for you.