Controversial energy bills get committee nod despite MAC opposition
Legislation to usurp local control over the siting of solar and wind power facilities advanced out of a House committee this week, despite voiced opposition from MAC and others.
MAC testified in opposition in another tense hearing of the House Energy Committee hearing on Wednesday on House Bills 5120, by Rep. Abraham Aiyash (D-Wayne), 5121, by Rep. Ranjeev Puri (D-Wayne), 5122, by Rep. Phil Skaggs (D-Kent), and 5123 (Puri) that aim to give control of siting and permitting for renewable energy facilities to the state's Public Service Commission (PSC).
For two weeks in a row, the committee heard strong opposition from residents, local leaders and organizations such as MAC, the Michigan Townships Association and the Michigan Municipal League. Many expressed a desire to keep siting decisions local, while enabling solar developments to expand across the state.
In her testimony (see 32:25 mark at link), MAC's Madeline Fata noted 20 counties have countywide zoning ordinances for renewable energy facilities, and that protecting the work those counties have put forth is a priority. Fata emphasized a one-size-fits-all method will not work in this situation, as each community has different preferences for setbacks, berms, trees, panel heights, pollinators, decibel levels, safety plans, etc., that cannot be satisfied by uniform standards. In the existing county ordinances, some are more restrictive and some less than what is proposed in this legislation, but each is tailored to the wants and needs of that specific community.
Fata highlighted the PSC's lack of expertise in land use and zoning issues, noting all other energy generation facilities currently adhere to local zoning and the PSC's primary function is ratemaking.
Before passage, the bills were amended to protect property owners from eminent domain, clarify the definition of "public benefit" and create an intervention fund for locals to utilize when contesting a PSC decision. The committee then approved all four bills 9-7-1, with all Democrats except Rep. Karen Whitsett (D-Wayne) voting yes and all Republicans voting no.
Fighting the preemption of local control will always to be a top priority for MAC. We will continue to advocate against this legislation as it moves to the House floor for a vote.
Members are encouraged to use an email advocacy campaign available on this issue and a resolution template for counties to adopt.
To date, 30 counties have adopted resolutions to oppose the legislation in its current form: Alcona, Allegan, Alpena, Barry, Bay, Branch, Cass, Chippewa, Clinton, Crawford, Hillsdale, Huron, Ionia, Iosco, Iron, Isabella, Lapeer, Lenawee, Marquette, Mason, Mecosta, Menominee, Missaukee, Newaygo, Ogemaw, Ontonagon, Osceola, Sanilac, St. Clair and Tuscola.
For more information on this issue, contact Madeline Fata at fata@micounties.org.
Registration now open for Dec. 7 MAC Policy Summit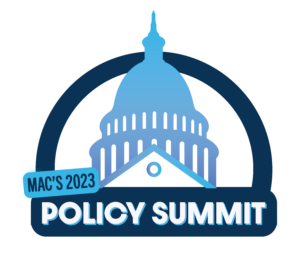 A MAC-commissioned report on the services that counties provide to other local governments will be reviewed at the MAC Policy Summit set for Dec. 7, 2023.
The fee to attend the summit at the Kellogg Center in East Lansing is $50. This includes registration, lunch and continental breakfast.
For members who cannot make it to mid-Michigan, MAC will offer digital access for the $50 fee. (Please note, however, that digital access will be viewing only, not interactive.)
In addition to the services report, the event will include presentations on:
The effects of juvenile justice reform legislation
The ongoing challenge of providing health care to county jail inmates
Proposals to create a statewide septic code
The event will begin at 9 a.m. on Dec. 7. MAC also has secured a small room block at the Kellogg Center for members wishing to come down the evening of Dec. 6.
To register and for more details on the presentation topics, click here.
House approves juvenile justice reform bills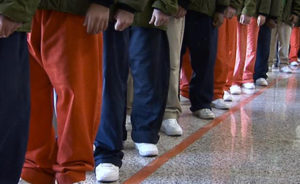 A portion of the 20-bill package to make sweeping reforms to the juvenile justice system gained approval in the Michigan House this week. The Michigan Senate acted on the bills last week.
House Bills 4624-43 and Senate Bills 418-423, 424, 425, 426, 427, 428-429, 430-431 and 432-437 are a result of the Michigan Task Force on Juvenile Justice Reform's recommendations provided last July. House Bills 4625, 4626, 4628-4629, 4630, 4633, 4636-4637, 4639-4640 and 4643 were passed on the House floor, alongside Senate Bills 418, 421, 425-426, 428-429, 431-432 and 435-436 that were approved in the Senate last Thursday.
The Task Force on Juvenile Justice Reform was established in 2021 and tasked with assessing Michigan's juvenile justice data and identifying ways to improve the system. It made 32 recommendations that were provided to the Legislature last year. The recommendations would improve community safety, reduce disparities and improve youth outcomes.
SB 418, by Sen. Sylvia Santana (D-Wayne), enhances the County Child Care Fund (CCF) by establishing a minimum framework of juvenile justice best practices statewide, including the use of risk screening and assessment tools. The best practices will be supported by an increase in the reimbursement rate for community-based services from 50 percent to 75 percent, including 17-year-olds. These changes are essential to ensuring counties have the resources to implement and utilize these approaches. The reimbursement rate for residential services will be 50 percent, including the 17-year-old population.
SBs 419–423 and HBs 4625-29  require the consistent use of validated screening and assessment tools to enable more objective decision-making and allow agencies to better match youth to appropriate supervision and services, reducing their likelihood to recidivate. The bills also expand the Diversion Act so that all offenses, with an exception for youth committing a specified juvenile violation, are eligible for pre-court diversion, based on the use of a risk-screening tool and other factors, and limit the time that a youth can be placed on pre-court diversion, unless the court determines that a longer period is needed. While diversion eligibility would be expanded, judicial discretion remains.
SB 424 and HB 4630, by Sen. Sue Shink (D-Washtenaw) and Rep. Sarah Lightner (R-Jackson), respectively, would expand the Michigan Indigent Defense Commission to include development, oversight, and compliance with youth defense standards in local county defense systems. MAC has worked to ensure there would be no increase in the local share for MIDC services, that 40 percent of the total grant amount would be received up front and that partially indigent reimbursements will remain.
If enacted, this legislation would take effect Oct. 1, 2024.
MAC supports this package. The bills now move across to the other chamber for approval and then would go to Gov. Gretchen Whitmer for her expected signature.
For more information on this issue, contact Samantha Gibson at gibson@micounties.org.
House committee approves court reporter fee increase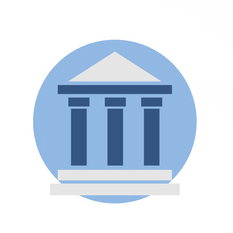 A bill to increase court reporter and recorder fees advanced to the House floor this week.
Amendments made to House Bill 5046 by the Criminal Justice Committee to address concerns about "double dipping" with county-employed court reporters or recorders producing transcripts have shifted MAC from opposition to support of the legislation.
Sponsored by Rep. Nate Shannon (D-Macomb), the bill would increase the amount a court reporter or recorder would receive from $1.75 to $3.75 per page on an original transcript, and 90 cents per page for each copy.
The amendments include updates to what the county and court reporters or recorders shall provide in the capture and production of transcripts, and the prioritization of court-funded transcripts and transcripts produced on county time.
With the Legislature expected to leave Lansing in early November, House floor action is expected soon on the bill.
For more information on this issue, contact Samantha Gibson at gibson@micounties.org.
Podcast 83: Energy siting legislation remains hot topic at Capitol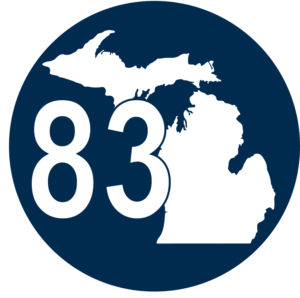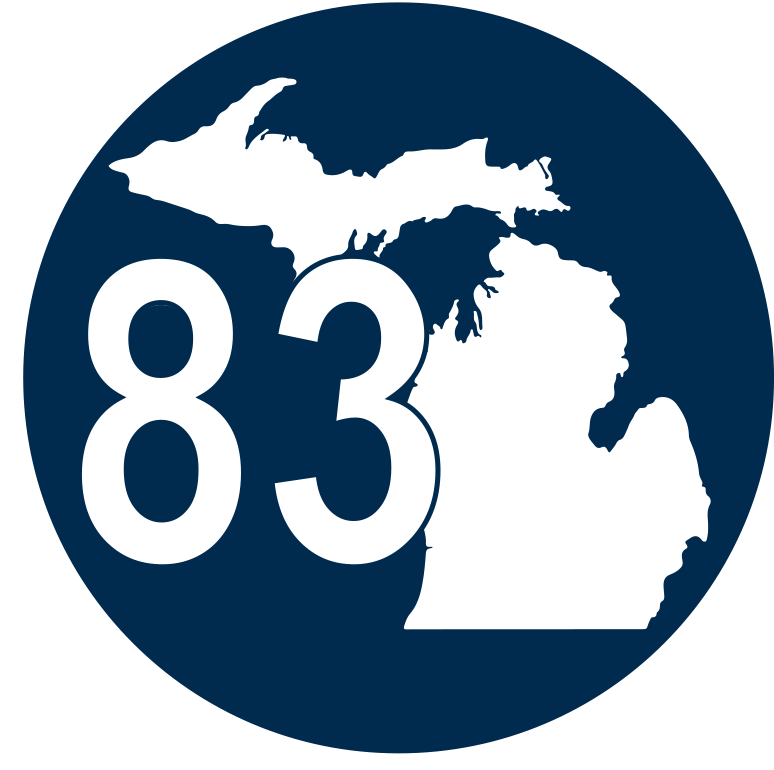 Control over who decides the location and details of solar and wind energy generating facilities remains a contentious issue at the Michigan State Capitol, MAC's Podcast 83 team reported this week in their newest episode.
Madeline Fata, MAC's point person on the legislation, was scheduled to testify against bills last week to transfer zoning powers to the Michigan Public Service Commission, but she didn't get the chance, she told her podcast team members, due to the intense questioning of bill sponsors by committee members.
MAC has long opposed any infringement on local control, and the energy zoning bills certainly qualify in their present form, Fata and Deena Bosworth noted to podcast host Stephan Currie.
Meanwhile, MAC's Samantha Gibson reports, the MAC-supported package to reform the state's juvenile justice system, which includes increased compensation for counties via the Child Care Fund, made advances in the Michigan Senate, with parallel gains in the Michigan House expected soon.
Looming over every issue, though, is the unsettled legislative calendar, with the Democratic majority still expected to adjourn the body in early November in order to bring into force state law on pension tax changes and the presidential primary on schedule in early 2024.
View the full video of the episode, recorded on Oct. 16, by clicking here.
Previous episodes can be seen at MAC's YouTube Channel.
And you always can find details about Podcast 83 on the MAC website.
Senator wants update to County Soldiers Relief Fund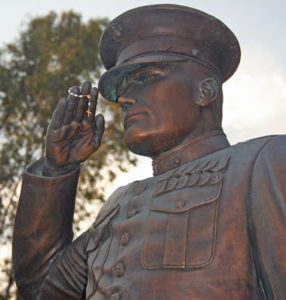 A bill to allow counties to levy a millage to fund increased aid to honorably discharged indigent veterans and others now awaits a hearing in the Michigan Senate.
Senate Bill 576, by Sen. Kevin Daley (R-Tuscola), would update the Sailors and Solders Relief Fund, which currently dates to 1899, to increase allotted aid amounts and allow counties to implement a millage for such aid.
The bill would provide relief to honorably discharged indigent veterans and members of women's auxiliaries, spouses, widows or widowers, and minor children of deceased veterans and members of women's auxiliaries in amounts not to exceed $300. To do so, a county board of commissioners could annually levy a tax, not exceeding 1/10 of a mill, for the creation of a Soldiers Relief Fund.
In addition to the tax, the chief judge of the probate court for each county would appoint three county residents who are honorably discharged veterans to a Soldiers Relief Commission. The commission would determine how aid may be distributed and provide the board of commissioners with an annual report of their activities.
The bill was referred to the Senate Veterans and Emergency Services Committee. MAC supports it.
For more information on this issue, contact Samantha Gibson at gibson@micounties.org.
MAC Premier Partner offers free cybersecurity webinar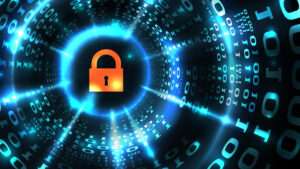 With the average global cost of a data breach at nearly $4.5 million (a 15% increase over three years), protecting your organization is more important than ever.
On Oct. 25, from 11 a.m. to noon Eastern, Rehmann, a MAC Premier Partner, is offering a free webinar to members, "Cybersecurity in the Public Sector: 5 Key Steps for Protecting Your Organization."
Navigating cybersecurity can be incredibly overwhelming and complex but implementing an effective (and proactive) plan can help mitigate risk and minimize losses. Rehmann's public sector cybersecurity experts are here to get your organization on the right path – seamlessly and efficiently – and help ensure your data remains safe.
Join the webinar to learn five simple, effective and applicable steps your organization can take to create a more secure environment. 
Staff picks