Four-year terms bills zip out of House committee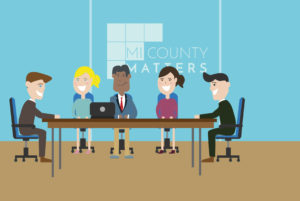 Legislation to enact four-year terms for county commissioners continues to gain momentum as the House Local Government Committee took only a few minutes this week to approve Senate Bills 242 and 245.
SB 242, by Sen. Ed McBroom (R-Dickinson), and SB 245, by Sen. Jeremy Moss (D-Oakland), now rocket to the floor of the Michigan House. The committee approved both by votes of 10-2 on Wednesday.
While MAC is thrilled by the progress, much work remains to ensure final passage. Please tell your representative of your support for four-year terms by utilizing our digital advocacy tool to send messages of support.
"We've reached another critical juncture," said Governmental Affairs Director Deena Bosworth. "Every representative needs to hear from you, our county leaders, about this bill. It only takes a couple of clicks to send a pre-drafted message of support today!"
MAC also thanks the 29 counties whose boards have passed resolutions of support: Allegan, Alpena, Bay, Berrien, Cheboygan, Clinton, Huron, Crawford, Delta, Dickinson, Emmet, Genesee, Houghton, Ionia, Isabella, Lenawee, Macomb, Manistee, Marquette, Mecosta, Missaukee, Newaygo, Oceana, Ogemaw, Ontonagon, Oscoda, Sanilac, Van Buren, Washtenaw and Wexford.
MAC is urging the House to act on the bills once the Legislature returns from its current break at the end of November.
For more information on this issue, contact Deena Bosworth at bosworth@micounties.org.
Michigan to get $10 billion out of huge federal infrastructure bill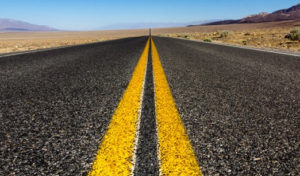 Federal legislation to provide $1.2 trillion over five years to make significant investments in transportation, water, power and energy, environmental remediation and broadband is now on President Biden's desk after both chambers of Congress gave bipartisan approval.
The bipartisan Infrastructure Investment and Jobs Act passed the U.S House of 228-206. The legislation previously passed the U.S Senate 69-30.
The legislation is the nation's biggest investment to improve infrastructure in decades, it includes:
Transportation: $284 billion
Water: $55 billion
Broadband: $65 billion
Energy & Power: $73 billion
Environmental remediation: $21 billion
Roads & Bridges: $110 billion
Airports: $25 billion
Transit: $39 billion
Rail: $66 billion
Of the federal spending package, Michigan is slated to receive over $10 billion. A substantial part of that amount will be dedicated tor roads, with an estimated $7.3 billion for such work. Other expected amounts are:
$1.3 billion for water infrastructure, including lead and PFAS.
$1 billion to improve rail lines and buses
$110 million for electric vehicle charging infrastructure
$563 million to repair or replace bridges
$100 million to expand high-speed internet access
Read the legislative analysis from NACo to learn more about the bill here.
MAC expects additional information, guidance and webinars to be hosted by NACo and federal partners.
For more information on MAC's infrastructure polices, contact Deena Bosworth at bosworth@micounties.org.
9-1-1 funding plan clears Senate committee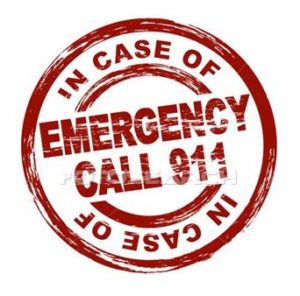 Secure funding for Michigan's 9-1-1 infrastructure moved closer to reality this week as the Senate Energy and Technology Committee passed legislation to extend the state 9-1-1 enabling act until December 2027.
MAC was among a long list of supporters of the bill before committee, which led to a summary explanation of the bill, no changes and a unanimous vote by the committee.
House Bill 5026 would act as budget implementation for a $16 million, one-time appropriation in FY22 to the state 9-1-1 fund to fill a hole created by revenue from prepaid phone fees coming in lower than expected.  The appropriation allowed the fee for post-paid (contract) phones to remain at 25 cents.  Beginning March 1, 2022, prepaid phone fees would increase from 5 percent to 6 percent to ensure equity among revenue sources.
Additionally, the bill includes a review of prepaid fee revenue by Treasury to determine why prepaid phone revenue has been lower than expected. It also has a mechanism to trigger a roll back in fees if revenue is higher than expected.
MAC expects swift passage of this critical legislation once the Legislature returns in two weeks. The bill would then move to the governor's desk for a signature before the current authorization expires on Dec. 31, 2021.
For questions, contact Meghann Keit-Corrion at keit@micounties.org.
MAC studying House GOP spending plan for law enforcement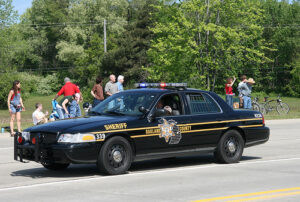 Republicans in the Michigan House have announced a $250 million supplemental spending bill (House Bill 5522) for police training, recruitment and supports.
Last week, the House Appropriations Committee heard from law enforcement professionals, including Michigan Sheriffs' Association Executive Director Matt Saxton, about the challenges facing law enforcement on employee retention and recruitment.
MAC is reviewing the bill and has not yet taken a position on it.
A mix of dollars from the state General Fund (GF) and the state's allocation of the federal Coronavirus State Fiscal Recovery would go toward a number of initiatives, such as signing bonuses, officer mental health services and covering costs of training programs.
Specifically, the proposal includes:
$57.5 million GF to grant funding to local law enforcement agencies to be used to purchase years of service for out-of-state officers who are hired in Michigan; to pay for 2 years of a maximum contribution for individual or family coverage into a health savings account; to pay an amount equal to the amount of employer contributions the out of-state officer will forfeit by relocating to Michigan if an out of-state officer has a defined contribution plan with the officer's out-of-state employer in which the officer is not fully vested,; and to reimburse out-of-state officers relocating to Michigan for fees they pay for hunting licenses, fishing licenses, and recreation passports
$25 million GF to issue grants for communication towers and other communication equipment
$10 million GF to reimburse local law enforcement officers for leave time they were required to use in order to quarantine because of exposure or possible exposure to COVID-19
$10 million GF to grant funding to local public safety departments for creating or expanding explorer and job shadowing programs
$7.5 million gross ($3.75 million federal Coronavirus State Fiscal Recovery Funds, $3.75 million GF) for grants to local public safety departments for assisting with funding equipment and personnel necessary for implementing and maintaining body-worn camera programs
$7.5 million in State Fiscal Recovery Funds for grants to behavioral health providers that support first responder and public safety staff.
A more detailed breakdown of the spending proposal can be found here.
The bill remains in the House Appropriations Committee for further consideration.
For questions, please contact Meghann Keit-Corrion at keit@micounties.org.
Send in letter of support for ARP flexibility measure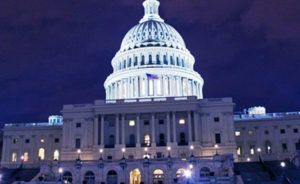 On Tuesday night, companion legislation was introduced in the U.S. House of Representatives with 32 bipartisan co-sponsors for the bipartisan State, Local, Tribal, and Territorial Fiscal Recovery, Infrastructure, and Disaster Relief Flexibility Act (S. 3011), which would provide additional flexibility for the $350 billion Coronavirus State and Local Fiscal Recovery Fund (Recovery Fund) authorized under the American Rescue Plant Act (ARPA).
The bill number is H.R. 5735. It now has 81 co-sponsors, including Reps. Peter Meijer (R-MI3), Dan Kildee (D-MI5), Tim Walberg (R-MI7), John Moolenaar (R-MI4) and Fred Upton (R-MI6).
S. 3011/H.R. 5735 would impact America's counties in the following ways:
Allows counties to allocate up to $10 million in ARPA Recovery Funds for the provision of government services or $10 million (or 30 percent) for infrastructure-related activities authorized under existing federal surface transportation laws (including local match for some programs) and projects eligible under the Community Development Block Grant (CDBG) program
Allows ARPA Recovery Funds to provide emergency relief from natural disasters and their negative economic impacts, including temporary emergency housing, food assistance, financial assistance for lost wages, or other immediate needs
Clarifies an "eligible revenue share county" is the same as Payment-in-Lieu-of-Taxes (PILT) counties and redirects 1 percent (or $15 million) from the original $1.5B for public lands "revenue share" counties to U.S. territories
The flexibilities described above are a tremendous opportunity to realize the original goals of the ARPA. With increased local control over the Recovery Funds, counties can make the investment decisions that are best for their local communities.
MAC and NACo are urging county leaders to use this template letter to communicate with your U.S. representative to inform them about the potential impact of this legislation, sign on as a co-sponsor and urge them to quickly pass the bill.
For more information, you can visit NACo's new resource hub on S. 3011/H.R. 5735, which includes county-by-county flexibility estimates, an overview of the bill and other helpful resources.
Staff picks