Governor signs FY24 budget with key county priorities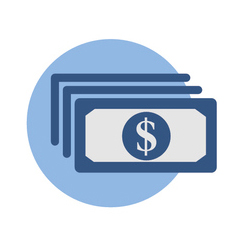 Michigan will expend $81.7 billion its fiscal 2024 budget year starting Oct 1 after Gov. Gretchen Whitmer signed enabling legislation this week. The budget includes a variety of county benefits and 2023 MAC legislative priorities.
County-related items from the FY24 budget include:
A $17.6 million increase to county revenue sharing, bringing the total to $263.4 million (click here to see county-by-county estimated payments)
$6.6 billion for transportation work
$1.1 billion for environmental work (with about a third of it coming from the state General Fund)
Reimbursements for counties from the Child Care Fund at 75 percent, moving up from the current 50 percent and securing one of MAC's key priorities for 2023 (UPDATE: Please see clarification on the rate changes in the Aug. 25, 2023, Legislative Update.)
$72 million for Michigan Indigent Defense Commission grants to cover costs associated with Standard 8 adopted by the commission
$19.3 million for foster care per diems, representing an 8 percent increase
$25 million for an increase to Essential Local Public Health Services
$76 million for implementing the provisions of Proposals 1 and 2 from 2022 that alter legislative term limits, transparency standards and election procedures, with $30 million of that figure set aside for grants to incentivize early voting efforts via multi-jurisdictional efforts
For more information MAC's work on the state budget, contact Deena Bosworth at bosworth@micounties.org.
Registration for 2023 Annual Conference opens Aug. 7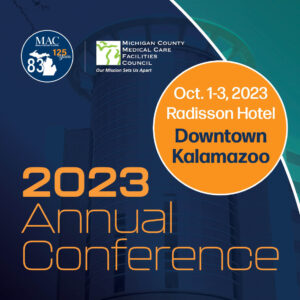 Please join MAC and your fellow county leaders in Kalamazoo County Oct. 1-3 for the 2023 Michigan Counties Annual Conference to celebrate MAC's 125th Anniversary.
Registration opens on Aug. 7 and is online only. Visit MAC's conferences page starting Monday to begin your registration process.
In honor of MAC's anniversary year, the annual President's Banquet will be capped by music and dancing in the ballroom of the Radisson Hotel in downtown Kalamazoo.
Among the highlights for this year's event are:
A two-part, two-day dive into the details of Public Act 51, the state's road funding formula via workshops held on Sunday afternoon and Monday morning
Plenary sessions on affordable housing and bridging generational differences in the workplace,
MAC's Annual Business Meeting, during which members will review and approve MAC's policy platforms for the coming year
MAC Board elections, with four seats to be filled via decisions of regional caucuses on Oct. 2 (see item below)
The schedule of conference is carefully crafted to respect members' weekly schedule, with conference registration opening around noon Sunday and events concluding prior to hotel check-out on Tuesday morning.
Additional details and full pricing schedules will be available on Aug. 7.
For conference-related questions, contact Director of Member Events Tammi Connell at connell@micounties.org.
FY24 state budget eliminates court fee paid by trial courts
Counties will be relieved of an annual fee paid to the state court system starting Oct. 1, the State Court Administrative Office announced in a letter on Aug. 1. Michigan's FY24 state budget, signed this week by Gov. Gretchen Whitmer, eliminates the Judicial Information Services (JIS) user fee for case management systems via ongoing state support to cover the bills.
Previously, all trial courts were assessed a JIS user fee. Since the establishment of JIS systems more than 30 years ago, locals have paid between $4 million and $6 million annually in user fees, the state court office said. Therefore, counties will see significant cost savings with the elimination of this fee.
For more information on this issue, contact Samantha Gibson at gibson@micounties.org.
Deadline approaching on participating in Walgreens settlement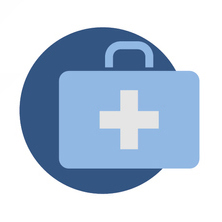 Local governments have until Sept. 6 to participate in the Walgreens opioids settlement, a fact highlighted by Attorney General Dana Nessel in an Aug. 3 letter urging such participation.
Michigan's Walgreens settlement requires that Michigan join the Walgreens National Opioids Settlement. The settlement allows 278 local units of government in Michigan — called subdivisions in the settlement agreement — to participate. The Department of Attorney General has a full list of eligible subdivisions on its website.
Eligible subdivisions that have not completed participation forms may email the Department for additional instructions before the September 6 deadline to participate and receive direct payments.  
For more information on this issue, contact Amy Dolinky at dolinky@micounties.org.
MCMCFC awarded $5.9M in workforce stabilization grant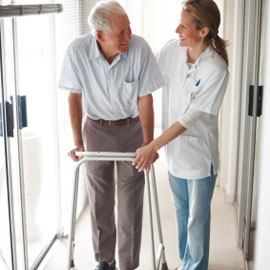 The Michigan County Medical Care Facilities Council (MCMCFC), a MAC affiliate, will be using nearly $6 million in new state funding to improve recruitment and training of staff to better serve the residents of medical care facilities.
Last week, the Michigan Department of Health and Human Services (MDHHS) announced MCMCFC was one of six applicants to receive a Workforce Stabilization Grant. Of the $67 million in funding available, MCMCFC was awarded $5.9 million.
House Bill 4016, sponsored by Rep. Angela Witwer (D-Eaton), was signed by Gov. Gretchen Whitmer in March. This bill allocated the $67 million in grant funding and outlined the application process, as well as how the workforce stabilization money would be awarded to applicants.
Beginning Oct. 1, 2023, county-owned nursing homes will be implementing strategies to positively affect recruitment, retention, long-term care working training and career development with the grant funding provided by MDHHS.
For more information on this issue, contact Samantha Gibson at gibson@micounties.org.
CRC report: Michigan's health challenges growing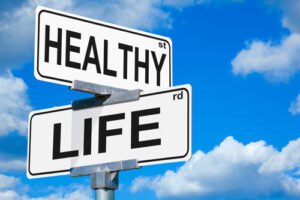 A new report from the nonprofit, nonpartisan Citizens Research Council of Michigan says Michigan has become a less healthy state since 2008.
CRC and its research partner Altarum released Health Challenges and Opportunities, the third in a series of five papers. The research series, Michigan's Path to a Prosperous Future: Challenges and Opportunities, addresses a variety of recent statewide trends, from population change to health outcomes to infrastructure quality, many of which are progressing unfavorably, and how Michigan can support a more prosperous, thriving future.
"The research shows that Michigan is losing its competitive edge and stagnant population growth is a major contributing factor," CRC said in its release. "Michigan is in the bottom third of many national rankings, including 34th in household income, 36th in K-12 educational outcomes, and dropped from 32nd in health outcomes in 2008 to 39th today. This stands in contrast even to neighboring Midwestern states, who have experienced on average better overall health outcomes over the last two decades. And as the state's population continues to age, challenges to Michigan's overall health outcomes are expected to intensify. …
"Socioeconomic status and geography are considerable factors determining health outcomes and Michigan ranks 37th out of 50 states in social and economic factors, such as the rate of children living in poverty, residents experiencing food insecurity and residential segregation," the release stated. "People living in Michigan's rural communities, such as parts of the northern Lower Peninsula and much of the Upper Peninsula, have little to no access to health providers to meet needs such as primary, maternity, prenatal and behavioral health care. …
"'We need to take a whole society approach to understanding the root causes of health by strengthening Michigan's public health system, and investing in research, education and policies regarding social determinants of health outcomes,' said Eric Lupher, president of the Citizens Research Council."
MAC is a supporter of CRC's work. To learn more about the council, visit its website.
SW Michigan county officials graduate from NACo academy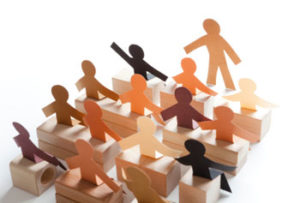 MAC congratulates the April 2023 NACo Leadership Academy graduates from Michigan. They join more than 10,000 graduates and current participants from across the country benefiting from the 12-week online program enabling existing and emerging county leaders to achieve their highest potential.
Dean Kapenga, board vice chair, Allegan County
Jennifer Rentfrow, finance director, Cass County
Jenny James, deputy administrator, Kent County
Lyn Holoway, human resources manager, Allegan County
Rebekah Curran, commissioner, Ottawa County
The September cohort for the High Performance Leadership Academy is just around the corner. Prioritize leadership development today and deliver results for your team and county. Scholarships are available. 
Staff picks