Lincoln Financial Group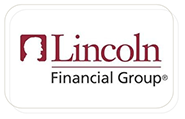 Thinking of adding term life, LTD or STD to your employees' package of benefits? Or perhaps you want to change your current coverage? Then here's some great news! Lincoln Financial Group can help. You may be entitled to preferred pricing on these employer-paid benefits:
• Groups up to 500 lives are guaranteed preferred pricing
• Groups over 500 lives will be reviewed for case-specific pricing
• Multiple-year rate guarantees
• Available for new Lincoln clients only. All current MAC members and county entities are eligible to receive a preferred member discount on their employer-paid Life, Long Term Disability (LTD) and Short Term Disability (STD) insurance benefits.

Provides financial protection for employees with extended disabilities:
• Lenient zero-day residual for the elimination period
• Generous partial disability calculation
• Progressive Income Benefit
• Value-added EAP at no additional cost
Protects income while employees recuperate:
• Multiple return-to-work incentives
• Plan designs include ASO (Administrative Services Only) and ATP (Advice to Pay)
• Buy-up plans let employees choose how much coverage to buy
• Portable, with flexible participation plans
Help your employees protect their family's future:
• Flat dollar amount or percentage of salary with flexible Guarantee Issue amounts
• Waiver of Premium for disability
• Accelerated Death Benefit
• Beneficiary and travel assistance services at no additional cost
• Optional Accidental Death & Dismemberment provides coverage in case of accidental death or severe injury
To learn more about these savings for your county's budget, contact Stephan Currie from MACSC at 517-372-5374 or scurrie@micounties.org