Podcast 83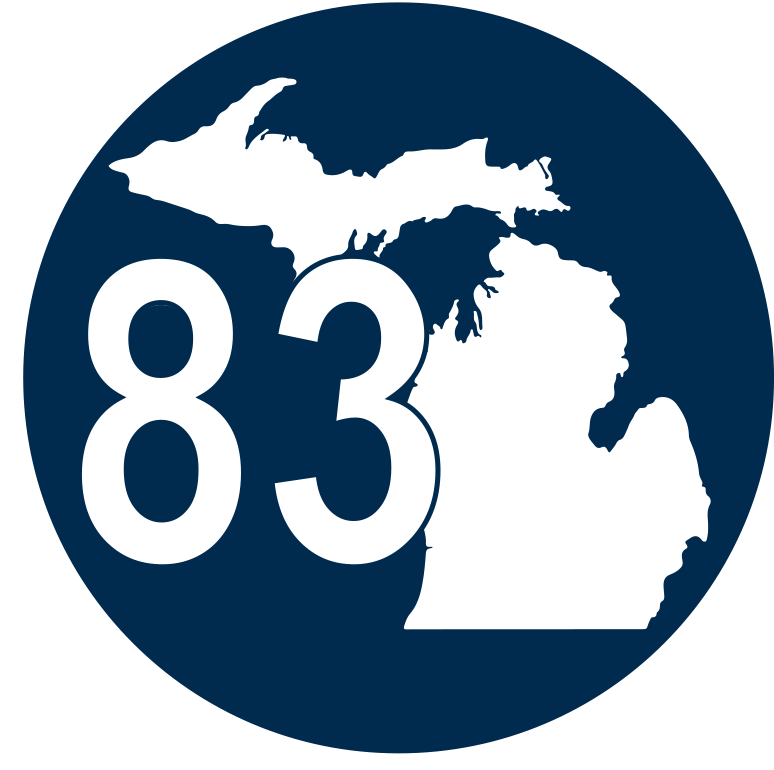 Podcast 83 is a regular look at the news, stories and trends related to Michigan's 83 counties from Keweenaw to Monroe, Chippewa to Berrien.
Hosted by MAC Executive Director Stephan Currie, the podcast features:
Regular reports from MAC staff on legislative activities
Updates and opportunities through MAC services
Newsmaker interviews
Happenings from across Michigan's 83 counties
Episodes
Episode 10 – released 3/22/2019
Host: Stephan Currie
Guests: Deena Bosworth and Bob Kosowski of MAC.
Topics: Governor's budget proposal, legislative updates
Episode 9 – released 3/5/2019
Host: Derek Melot
Guests: Sean Carlson, Peggy Cantu of MAC Service Corp.
Topics: CoPro purchasing and procurement programs (:55 mark); Service Corp. sponsored programs (6:29); MAC Events Update (13:10)
Episode 8 – released 1/24/2019
Host: Stephan Currie
Guests: Deena Bosworth, Meghann Keit, Robert Kosowski, MAC
Topics: Legislative Committees (:47 mark); MAC Internal Committees (4:10); MAC State Priorities for 2019 (5:15); MAC County Outreach Work (10:55)
Episode 7 – released 12/7/2018
Host: Stephan Currie
Guests: Deena Bosworth and Meghann Keit, MAC
Topics: Lame duck session overview (1:10 mark); property assessing legislation (5:23); septic code (6:35); Raise the Age and MIDC updates (9:15); and veteran property tax exemption reform (12:00)
Episode 6 – released 11/20/2018
Host: Stephan Currie
Guests: Michael Bosanac, Monroe County administrator; Meghann Keit, MAC
Topic: In a special episode of Podcast 83, MAC's Stephan Currie and Meghann Keit have an extensive discussion with Monroe County Administrator Michael Bosanac about his work on the state's Trial Court Funding Commission. Created by legislation backed by MAC, the commission is studying ways to reform and improve funding for local trial courts, one of the most significant state-imposed burdens on counties. Bosanac is MAC's appointee to the commission, which will issue its report in fall of 2019.
Episode 5 – released 11/9/18
Host: Stephan Currie
Guests: Deena Bosworth, MAC; Chris Jones, MAC; Meghann Keit, MAC
Topics: Federal election results (1:10 mark); State election results (2:35); Lame duck session (11:00); and County election results (16:50)
Episode 4 – released 10/25/18
Host: Stephan Currie
Guests: Deena Bosworth, MAC; Chris Jones, MAC
Topics: Trial Court Funding Survey (:33 mark); Indigent Defense Funding (1:55); UPCAP Conference (6:50); and Assessing Legislation (9:33)
Episode 3 – released 10/12/18
Host: Stephan Currie
Guests: Chris Jones, MAC; Meghann Keit, MAC; Derek Melot, MAC
Topics: Legislative calendar (:22 mark); Small cell tower regulation (3:42); Raise the Age legislation on 17-year-old offenders (7:13); upcoming New Commissioner School training sites (10:32)
Episode 2 – released 9/14/18
Host: Stephan Currie
Guests: Deena Bosworth, MAC; Meghann Keit, MAC; Chris Jones, MAC
Topics: Indigent Defense Grants (:30 mark); Assessing legislation (7:14); Ballot Proposals (13:44)
Episode 1 – released 8/24/18
Host: Stephan Currie
Guests: Deena Bosworth, MAC; Meghann Keit, MAC
Topics: Raise the Age legislation (1:00 mark); Indigent Defense (5:40); Personal Property Tax (7:05); Property Assessment Rules (14:42)