Podcast 83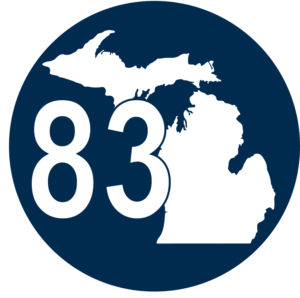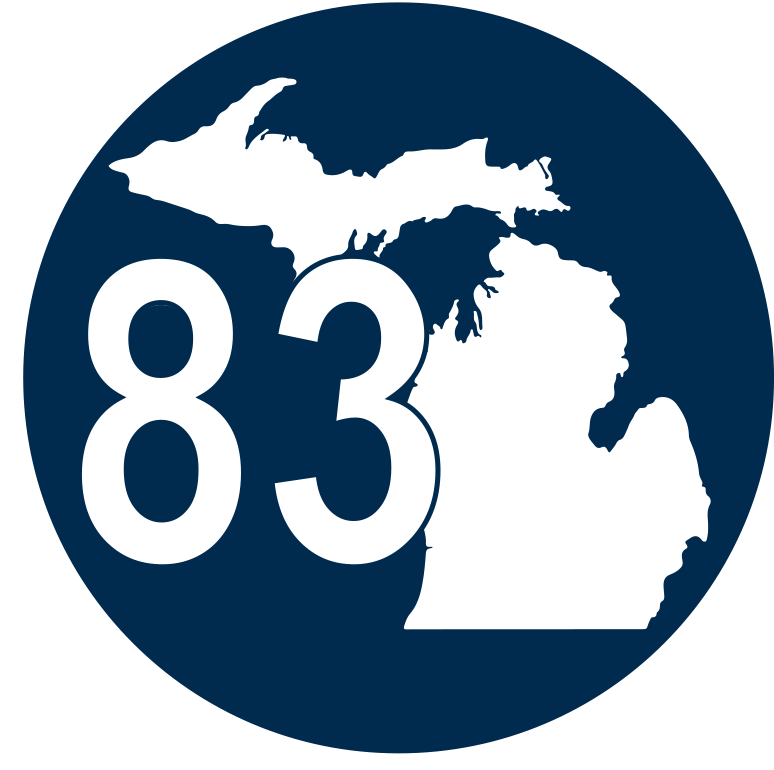 Podcast 83 is a regular look at the news, stories and trends related to Michigan's 83 counties from Keweenaw to Monroe, Chippewa to Berrien.
Hosted by MAC Executive Director Stephan Currie, the podcast features:
Regular reports from MAC staff on legislative activities
Updates and opportunities through MAC services
Newsmaker interviews
Happenings from across Michigan's 83 counties
See Podcast 83 on MAC's YouTube channel.
Episodes
NEW!: Episode 65 – Released 1/27/23
Host: Stephan Currie
Guests: Deena Bosworth, Madeline Fata and Samantha Gibson of MAC
Topics: MAC's Governmental Affairs Team reviews Gov. Gretchen Whitmer's fifth State of the State address and what her various proposals could mean for county governments and county priorities in 2023.
NEW!: Special Episode – 2023 Priorities – Released 1/24/23
Host: Stephan Currie
Guests: Deena Bosworth of MAC
Topics: In this special episode, recorded on Jan. 20, 2023, Deena Bosworth discusses 2 of MAC's 6 legislative priorities for 2023 that deal with proper reimbursement for counties for property tax exemptions granted by the state.
Episode 64 – Released 1/6/23
Host: Stephan Currie
Guests: Amy Dolinky and Samantha Gibson of MAC
Topics: Overview of MAC's expanding services to assist counties in planning the use of their opioid settlement funds
Episode 63 – Released 12/9/22
Host: Stephan Currie
Guests: Deena Bosworth, Madeline Fata and Samantha Gibson of MAC
Topics: Review of lame duck legislative session; review of MAC successes over course of 2021-22 Legislature
Episode 62 – Released 11/10/22
Host: Stephan Currie
Guests: Deena Bosworth, Madeline Fata and Samantha Gibson of MAC
Topics: Michigan election results; action in the "lame duck" days of the concluding legislative session; prospects for restoring remote meeting options under the Open Meetings Act
Episode 61 – Released 10/1/22
Host: Stephan Currie
Guests: Deena Bosworth, Madeline Fata and Samantha Gibson of MAC
Topics: Lame duck session of Legislature; juvenile justice beds; mental health legislation; trial court funding
Episode 60 – Released 8/23/22
Host: Stephan Currie
Guests: Deena Bosworth, Madeline Fata and Samantha Gibson of MAC
Topics: Expansion of MAC advocacy team; court fee authority legislation; 2022 Annual Conference
Episode 59 – Released 5/17/22
Host: Deena Bosworth of MAC
Guest: Meghann Keit-Corrion of MAC
Topics: Broadband funding opportunity, state budget progress, veteran property tax exemption reimbursement
Episode 58 – Released 5/3/22
Host: Stephan Currie
Guests: Deena Bosworth and Meghann Keit-Corrion of MAC
Topics: State budget news, veterans property tax exemption legislation, MAC policy committee work
Episode 57 – Released 4/19/22
Host: Deena Bosworth of MAC
Guest: Meghann Keit-Corrion of MAC
Topics: State budget details, Freedom of Information Act legislation
Episode 56 – Released 4/12/22
Host: Stephan Currie
Guests: Deena Bosworth and Meghann Keit-Corrion of MAC
Topics: Water infrastructure funding, Freedom of Information Act legislation, court funding, National County Government Month
Episode 55 – Released 3/8/22
Host: Stephan Currie of MAC Guests: Deena Bosworth and Meghann Keit-Corrion of MAC
Topics: Mental health privatization bills, reimbursements for veteran property tax exemptions, breakout subjects for 2022 Legislative Conference
Episode 54 – Released 3/1/22
Host: Stephan Currie
Guest: Deena Bosworth and Meghann Keit-Corrion of MAC
Topics: Local pension grant legislation, mental health privatization bills, reimbursement for veteran property tax exemptions, preparations for 2022 Legislative Conference
Episode 53 – Released 1/27/22
Host: Stephan Currie
Guest: Deena Bosworth of MAC
Topics: MAC's 2022 legislative priorities; Gov. Whitmer's 2022 State of the State address