MAC's Grant Services Program
The Michigan Association of Counties Service Corp (MACSC) has created a Grant Services Program to assist in capturing more funds for Michigan's 83 counties.
The program enlists the assistance of experts willing to provide free services and assist counties in:
Defining issues
Developing funding strategies
Identifying sources of grants or loan funding
Completing grant applications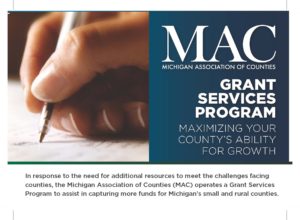 For information regarding Grant Services at MAC, Contact Gabriel Zawadzki, Grant Services Program assistant
Praise for MAC's Grant Services Program
MAC helps Lake County expand tourism brand
MAC's Grant Services Program has provided important results for Lake County. In the past 10 years, this program led to two rounds of EPA grants worth more than $700,000. This allowed our county to identify and assess brownfield sites.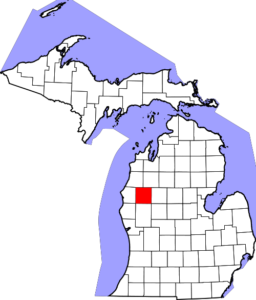 Currently, MAC's Grant Services Program is helping with a tremendously successful $45,000 USDA-RD grant to brand and promote Lake County as a premier ORV destination in the Midwest.
This promotional program is extending the reach of an element of our tourism brand throughout Michigan and the Midwest. We are drawing tourist dollars from the Chicago metro area, Indiana and Ohio. Our county is seeing much needed investment in new and expanded business.
We are a small county, with just over 11,000 year-round residents, and nearly half our land mass consists of state or federal forests, with obvious implications on our revenue base.
We do not have professional dedicated grant writing and administration staff. MAC's Grant Services Program provides free professional grant writing and low-cost professional grant administration (less than 2 percent for our USDA-RD grant).
Gabriel Zawadzki and the staff at MAC are professional and great to work with. We are more than appreciative of this important service that MAC provides.
-Dan Sloan, Lake County commissioner