Revenue sharing, Child Care Fund boosts mark FY24 state budget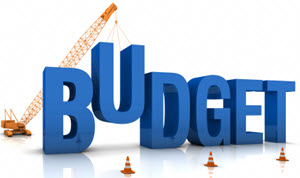 Increases in county revenue sharing and reimbursements for the Child Care Fund highlight a fiscal 2024 state budget approved by legislators during marathon sessions in Lansing this week.
What is being described as "the largest state budget in Michigan history" includes a $17.6 million boost in county revenue sharing, which will bring the total in FY24 to $263.4 million. This represents the seventh consecutive increase in this account after a decade of disinvestment by the state.
"We are obviously pleased with increases in revenue sharing, and especially this year in light of the fact that these are broad-based boosts that reach every corner in the state in a budget marked more by specific and highly individualized projects by the Legislature," said Stephan Currie, MAC's executive director.
The fact that the final increase was much less than had originally been discussed earlier this year is evidence, said MAC's chief lobbyist, that the true, fundamental reform is to create and fund a separate Revenue Sharing Trust Fund. "What we have seen from the conference committee this week is a reminder that we need to take revenue sharing out of the annual political free-for-all with the budget," said Deena Bosworth. "Our plan, developed in close coordination with other local government groups, will do just that, and we remain hopeful that, with members' help, we can bring this reform into reality later this year."
Bosworth was referring to plans embodied in House Bills 4274, by Rep. Amos O'Neal (D-Saginaw), and 4275, by Rep. Mark Tisdel (R-Oakland), which would create a trust fund and dedicate a percentage of the state sales tax to it, thereby ensuring annual growth when sales tax receipts grow and separating revenue sharing from much of the current budget politics.
To send a message of support to your legislators of this reform, click here.
In other county-related items from the FY24 budget:
$6.6 billion is assigned to transportation work;
$1.1 billion is assigned to environmental work (with about a third of it coming from the state General Fund);
Reimbursements for counties from the Child Care Fund will go to 75 percent from the current 50 percent, securing one of MAC's key priorities for 2023;
$72 million will go into Michigan Indigent Defense Commission grants to cover costs associated with Standard 8 adopted by the commission;
$19.3 million is dedicated to foster care per diems, representing an 8 percent increase;
$25 million is dedicated in an increase to Essential Local Public Health Services; and
$76 million is dedicated to implementing the provisions of Proposals 1 and 2 from 2022 that alter legislative term limits, transparency and election procedures, with $30 million of that figure set aside for grants to incentivize early voting efforts on a multi-jurisdictional effort.
For more information about MAC's advocacy on the state budget, contact Deena Bosworth at bosworth@micounties.org.
Pay boosts for medical workers included in FY24 budget
Employees at medical care facilities will get pay boosts under budget plans approved by the Legislature for fiscal 2024 this week.
Final versions of the budget include:
An 85-cent per hour increase for direct care workers, this is in addition to the $2.35 direct care worker wage increase that CNAs, LPNs, RNs and respiratory therapists currently receive and brings the total wage increase for direct care workers employed in nursing facilities to $3.20 per hour
An 85-cent per hour increase for long-term care/non-direct care workers
Each of these wage increases will take effect Oct. 1, 2023. The Department of Health and Human Services (MDHHS) will issue updated policies for providers to request reimbursement for the wage increases.
The Michigan County Medical Care Facilities Council, an affiliate of MAC, has supported wage increases for critical workers in the long-term care industry in 2023.
For more information on this issue, contact Samantha Gibson at gibson@micounties.org.
Podcast episode focuses on revenue sharing, budget timeline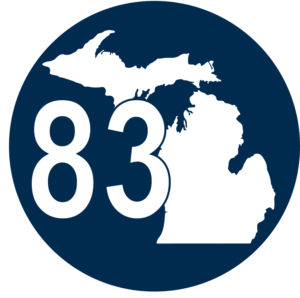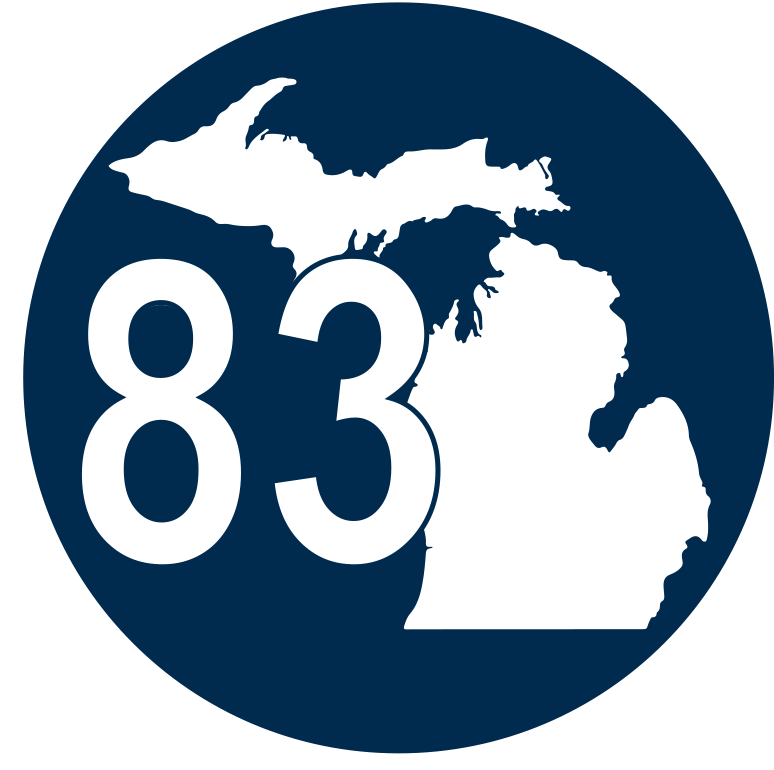 A highly successful committee hearing and continued uncertainty on budget timing were two of the topics discussed this week in Podcast 83, MAC's podcast on all things related to county government.
Host Stephan Currie led the MAC Governmental Affairs Team of Deena Bosworth, Madeline Fata and Samantha Gibson through a tour of pending legislative matters in Lansing, including:
Revenue Sharing Trust Fund, with Bosworth reporting on her testimony before an apparently approving House committee on the topic, which would create a dedicated stream of sales tax dollars for county revenue sharing;
Public Safety Trust Fund, with Bosworth noting that the same House committee seemed to share many of MAC's concerns about the concept, particularly its lack of provisions to recognize the growing demands on county sheriffs;
Juvenile Justice Reform, with Gibson explaining that key legislators are looking to spend the summer taking testimony and then act on the huge legislative package, which MAC supports, in the fall; and
Fiscal 2024 state budget, with Bosworth noting that the new Democratic majority in Lansing has been surprisingly tight-lipped over the final revisions to the spending plan that is expected to be finished this week for the budget year that starts Oct. 1.
View the full video of the episode, taped on June 26, by clicking here.
Previous episodes can be seen at MAC's YouTube Channel.
And you always can find details about Podcast 83 on the MAC website.
BEAD means $1.6 billion in broadband funds for state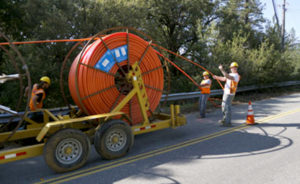 It's official. Michigan will receive $1.56 billion in federal funding as part of the Broadband Equity, Access and Deployment (BEAD) Program. While this amount was not a surprise and has been expected since last fall, President Biden and the National Telecommunications and Information Administration (NTIA) confirmed each state's allocation on Monday.
In total, $42.45 billion will be distributed across the United States to provide broadband to unserved and underserved areas. The BEAD program is the largest investment in high-speed internet ever and is part of Biden's larger plan to connect the entire country by 2030. The Michigan High-Speed Internet Office will be responsible for administering these funds and expects to open the application process in 2024.
Last week, MAC reported that $300 million had been awarded to various communities and internet providers across Michigan as part of two separate federal programs. With the addition of the BEAD money, Michigan will see nearly $2 billion invested in broadband infrastructure in just two years – a historic feat. Stay tuned for updates on the BEAD program's availability!
For more information on this issue, contact Madeline Fata at fata@micounties.org.
Pilot sites wanted for addiction stigma initiative
The Addiction Policy Forum is accepting applications for pilot sites for a no cost anti-stigma initiative. All county governments in the United States are eligible to apply. The project focuses on addiction stigma reduction, increased understanding of addictions, changes in helping behaviors towards those with substance use disorder and gaining insight into levels of addiction stigma within communities that become pilot sites.
To apply, visit Addiction Policy Forum Anti-Stigma Initiative.
'WOTUS' ruling to have little local impact, state agency says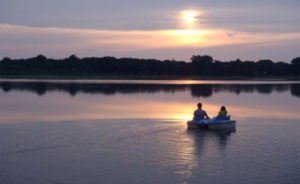 "A ruling by the U.S. Supreme Court changing the federal definition of protected wetlands will have little to no impact in Michigan, which is one of three states given authority by the federal government to administer its own wetlands program under state law," the Michigan Department of Environment, Great Lakes and Energy reported on June 22.
"Ruling on the case Sackett v. EPA last month, the court reduced the scope of the waters and wetlands regulated by the federal Clean Water Act. However, EGLE will continue to administer state law which provides effective protection of Michigan's wetlands, lakes and streams but also streamlines the program for the regulated community.
"Although what is regulated under federal law has changed numerous times in recent years, Michigan's wetlands protections are vested in state law which has provided clear definitions since it was enacted in 1979. The SCOTUS ruling, as well as the instability and lack of regulatory clarity at the federal level over the last decade further reinforces the importance of having a comprehensive and stable program in Michigan.
"Different criteria between state and federal wetlands laws make it infeasible to do a side-by-side comparison in acreage covered by state law, as opposed to what would be covered if Michigan fell under federal rules. Michigan will continue to protect waters and wetlands that are critical to protecting water quality and controlling flooding in communities across the state.
"'Michigan is the epicenter of the world's greatest freshwater ecosystem – the Great Lakes – so it is fitting that we have a direct role in protecting the wetlands that nurture and feed those freshwater sources,' said James Clift, an EGLE deputy director. 'Neither the rules in Michigan, nor our commitment to protecting freshwater resources, has changed in the wake of this ruling.'"
Allegan, Berrien commissioners attend power plant meeting
Allegan County Commissioner Dean Kapenga and Berrien County Commissioner Chokwe Pitchford were among the leaders who attended a gathering of state, local and economic development officials to address the future of the Palisades nuclear power plant on Monday convened by state Rep. Joey Andrews (D-Berrien) as a "repowering roundtable" discussion.
MAC offices closed to observe Independence Day holiday
MAC's offices in Lansing will be closed July 3-4 to observe the Independence Day holiday.
MAC will resume normal office hours on Wednesday, July 5 at 8 a.m.
To see a full text of the Declaration of Independence, issued July 4, 1776, click here.
Staff picks