MAC applauds Senate work on revenue sharing; House plan disappoints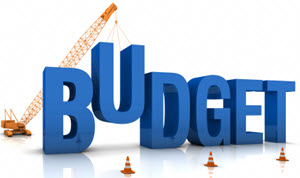 A 10 percent boost in county revenue sharing took another step to enactment this week when the Senate Appropriations Committee passed out the fiscal 2023 General Government budget.
Senate Bill 831, by Sen. Roger Victory (R-Ottawa), calls for a 5 percent ongoing increase in revenue sharing and a 5 percent one-time bump. The budget bill mirrors the governor's recommendation on county revenue sharing of $243 million for FY23.
The House Appropriations Committee also passed out its General Government FY23 budget this week. House Bill 5783, by Rep. Greg VanWoerkom (R-Muskegon), however, does not support the governor's recommendation. Instead, it calls for a one-time increase of 1 percent in revenue sharing and a 1 percent ongoing increase.
Although MAC appreciates any increase in revenue sharing for counties, the House recommendation is a disappointment and does not help rectify decades of underinvestment. MAC applauds the Senate Appropriations Committee for supporting the governor's recommendation to include an unprecedented increase in revenue sharing for counties.
Both bills sit on their respective chamber floors, with votes expected next week. According to statute, the state budget must be finalized by July 1 each year for the new fiscal year that begins Oct. 1.
For more information on this issue, contact Deena Bosworth at bosworth@micounties.org.
House panel moves $33 billion budget for health, human services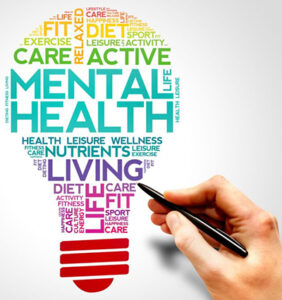 Michigan would spend $33 billion in state and federal funds for health and human services in fiscal 2023 under a budget bill approved this week by the House Appropriations Subcommittee on Health and Human Services.
The subcommittee, chaired by Rep. Mary Whiteford (R-Allegan), recommended the sum for the state's largest agency. Notably, the amount includes $85 million for constructing a new intensive inpatient psychiatric services center for children and adolescents, down considerably from the governor's recommendation to spend $325 million for a replacement and expansion of current facilities at the Hawthorn Center and Walter Reuther Hospital.
The budget plan includes a variety of one-time expenditures using the state's allocation from the American Rescue Plan, including:
$50 million to Pine Rest pediatric behavioral health center
$45 million to Detroit Wayne Integrated Health Network psychiatric campus  
$5 million for a Northern Michigan psychiatric inpatient facility
$30 million for establishing crisis stabilization units
A large investment of $101 million, in line with the governor's recommendation, would go to certified community behavioral health clinics that would improve vital services by increasing access to evidence-based substance use and mental health treatment services, including 24/7 crisis care.
Additionally, the subcommittee recommended $5 million in state General Fund dollars to replace a like amount of county funding used for Medicaid mental health supports and services, which brings the state to year 3 of a 5-year phaseout plan.
The budget also includes $279 million for the Child Care Fund, with an additional $3.5 million for indirect costs, and $17 million for the Raise the Age Fund, which also is line with the governor's recommendation.
The bill has been sent by the full Appropriations Committee to the House floor for action next week.
For more information on this issue, contact Meghann Keit-Corrion at keit@micounties.org.
Legislature sends flawed public notice bills to governor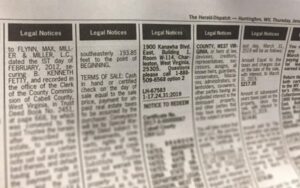 A two-bill package to "modernize" public notice postings is headed to the governor after it gained final approval by the Michigan House of Representatives this week.
Senate Bills 258, by Sen. Curt VanderWall (R- Mason), and 259, by Sen. Sylvia Santana (D- Wayne) would modify the definition of a newspaper to mean a newspaper in an adjoining jurisdiction if one was not available in the county. The bills would also require the posting of the notice on a website hosted by the newspaper.  Although neither of the bills increase costs to counties or create additional burdens, they also don't do anything to alleviate our current challenges with public notices.  Neither of those modifications help to curb the cost of the postings, scale-back the unnecessary details of many of the posting requirements, nor do they assist locals in meeting the publicized notice timeline should a newspaper fail to print the notice in a timely manner.
MAC offered several amendments that were rejected. Those amendments were to limit the cost of the public notices to a government rate; to allow for partial posting of information with a link to more information; and to allow the posting online to count toward the deadline needed to meet notice posting timelines.
MAC will continue to advocate for statutory changes that will address our concerns.
For more information on this issue, contact Deena Bosworth at Bosworth@micounties.org.
NACo shares updates on April 30 ARP reporting deadline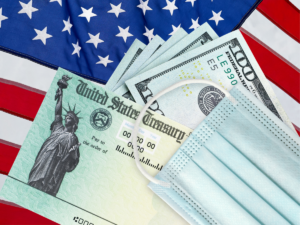 Counties are reminded that April 30 is the deadline for the U.S. Treasury's ARP Recovery Fund Project and Expenditure (P&E) Reports.
Additionally, earlier today, Treasury released new FAQs for the ARPA Recovery Fund Final Rule. NACo will provide a more in-depth analysis in the coming days but is able to share the following about the looming report deadline:
"Treasury has stated that it is experiencing a very high volume of messages about problems that recipients are having with submitting their P&E Reports, which has caused a delay in addressing these issues. Treasury has stated that if your county has sent an email to Treasury outlining why you are unable to submit your P&E Report, you will not be penalized if you submit AFTER April 30, 2022, if your problem is not addressed prior to that date. Please save a date stamped email and/or screen shot of your messages to Treasury!  
If you are having an issue or are unable to submit your P&E Report, email both SLFRF@treasury.gov and covidreliefitsupport@treasury.gov and CC questions@naco.org with a description and screenshot of what the problem is.
If you are trying to submit your county's P&E Report as the Authorized Representative, but the portal is stating it does not recognize your name/contact information, please watch the step-by-step walkthrough video released by Treasury. If the problem persists, email SLFRF@treasury.gov and covidreliefitsupport@treasury.gov and CC: questions@naco.org with a description and screenshot of what the problem is.
Counties are required to make a one-time, irrevocable election to either take the $10 million revenue loss standard allowance or calculate revenue loss. Counties must indicate this choice in this April P&E Report.
If your county is claiming the $10 million revenue loss standard allowance, please follow the below steps. Please note that there are streamlined reporting requirements for revenue replacement funds.
Steps for claiming $10 million standard allowance and reporting requirements
Go to the "Project Overview" section
Choose 6 – Revenue Replacement – under the "Project Expenditure Category Group"
Choose EC 6.1 – Provision of Government Services – under the "Project Expenditure Category"
Enter in Project Name
If your county has not yet signed a contract, obligated or expended funds, select "My jurisdiction has no projects"
Enter Recipient Project ID#
Enter Total Cumulative Obligations
Enter Total Cumulative Expenditures
Enter Program Description
SKIP the following modules:
Subrecipients/beneficiaries/contractors
Subawards/direct payments
                                                           iii.      Expenditures
Go to the "Recipient Specific" module 
Choose "Yes" under "Is your jurisdiction electing to use the standard allowance of up to $10 million, not to exceed your total allocation, for identifying revenue loss?"
Enter in the amount you would like to claim in the field below "Revenue Loss Due to COVID-19 Public Health Emergency"
For counties that receive less than $10 million in ARPA Recovery Funds and want to allocate the entirety of your allocation towards revenue loss, enter in your total allocation (total of first and second tranche) into this field
Provide a description of how revenue replacement funds were allocated to government services
NACo has released a number of resources that walk counties through the P&E Report submission process, including:
Join Podcast 83 team live at 4 p.m. on May 2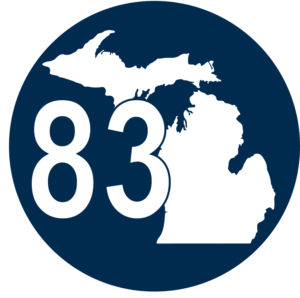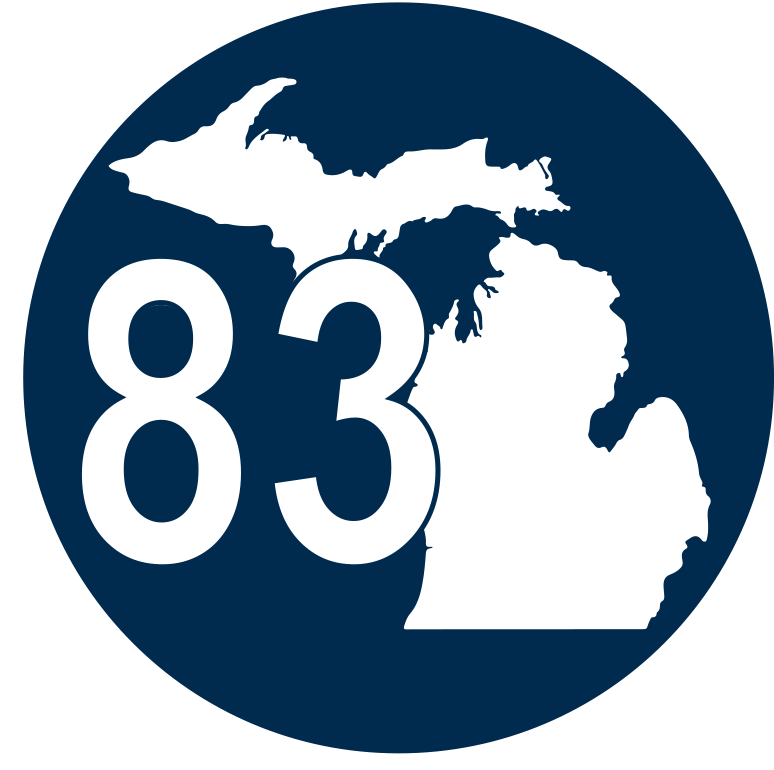 MAC Executive Director Stephan Currie and the Podcast 83 team of Deena Bosworth and Meghann Keit will be live on Monday, May 2 to discuss what's coming up for action in Lansing.
The update will begin at 4 p.m. To join the session, just use this Zoom link: https://us02web.zoom.us/j/82867692853.
Viewers will be able to ask questions of the team as well.
If you can't catch the episode live, a recording will be posted later next week to MAC's YouTube channel.
And you always can find details about any Podcast 83 episode on the MAC website.
House votes out treasurer fee bill backed by Zillow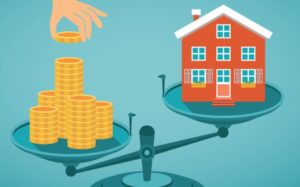 A bill to alter fees that county treasurers charge on parcel records is headed to the Senate after the full House approved it this week.
House Bill 4730, by Rep. Julie Calley (R-Ionia), was amended on the House floor to require county treasurers to provide property records in their possession, regardless of how many of the entire list of records they maintain.  Originally the bill was tie-barred to other sections of law affected register of deeds offices and clerk offices but has since been scaled back to include just records held by county treasurers.
This bill appears to limit the revenue county treasurers collect for the dissemination of records for parcels of property. The bill was originally introduced as part of a package that would have carried the same limitations on fees for other county electronic records but has since been scaled back to just fees charged by treasurers. 
Currently, a county treasurer can charge 25 cents per parcel record, which is not easily separated from the entirety of the parcel records, so it comes in a batch. Zillow is the primary advocate for this bill and the firm is seeking to make the process less costly and easier for it to use.
MAC continues to work with other organizations representing countywide elected officials as the bill begins consideration in the Senate.
For more information, please contact Deena Bosworth at bosworth@micounties.org.   
Opioid settlement webinars set for May 3, 17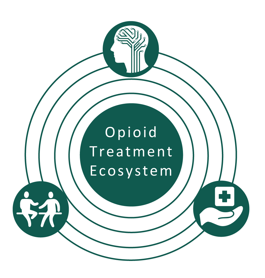 The Michigan Department of Health and Human Services (MDHHS), in partnership with MAC, the Michigan Attorney General's Office and others will be hosting a webinar series on the Distributor/Janssen Opioid Settlements.
The next two webinars are:
After registering, you will receive a confirmation email containing information about joining the meeting.
State, county and local governments are slated to receive funds from the Distributor/Janssen Opioid Settlements in the coming months, and this webinar series will provide an opportunity for local elected officials, public health officials and other relevant parties to learn about best practices for spending these funds. This upcoming webinar will focus on opportunities to support treatment services.
You can post questions prior to each webinar by sending a note to MDHHS-OpioidsTaskForce@michigan.gov.
May 10 webinar will cover grant management, budgeting, more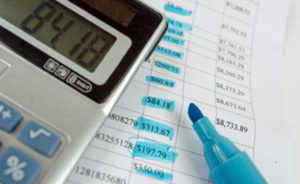 The Michigan Department of Treasury is pleased to announce our next Chart Chat webinar at 2 p.m. on Tuesday, May 10.
Topics covered will include:
Grants Management Best Practices
Treasury Updates American Rescue Plan Act – Alternative to Single Audit
Qualifying Statements
Budgeting
Participants can register and submit questions on the webinar's registration page.
Presentations and recordings from this webinar, along with previous webinars, can be found at TREASURY – BLGSS Learning Center. Utilize TREASURY – Contact Information for support related to Treasury's local government services. 
Staff picks