House passes huge budget bill with revenue sharing, indigent defense dollars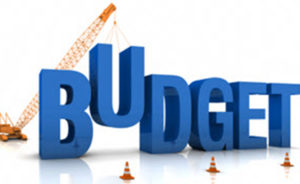 The House worked late into Thursday evening this week to move bipartisan budget bills, in hopes the Senate approves them to meet the Legislature's statutory July 1 deadline to send a state budget to the governor.
Gov. Gretchen Whitmer expressed support for the House actions, which include "the governor's proposal to make the largest investment in K-12 public schools in our state's history to close the gap between the lowest- and highest-funded school districts for the first time since the goal was introduced in 1994."
House Bill 4410 largely maintains baseline spending from the current fiscal year (2021) for the next one (2022), with a few new investments. If the Senate does concur with the House approach, the state would still retain $3.1 billion in its General Fund, $880 million in the School Aid Fund and the first half of the $6.5 billion in American Rescue Plan (ARP) funds.
The bill includes a 2 percent increase (1% as ongoing and 1% as one-time) for county revenue sharing. MAC had asked legislators to end the County Incentive Program, which forces counties to do unnecessary paperwork to get their full revenue sharing allotment each year, but those requirements would remain in place under HB 4410.
An increase of $29.1 million is designated for the first year of phased-in funding of the Raise the Age program that moves 17-year-old offenders into the juvenile justice system. A nd Michigan Indigent Defense Grants would be fully funded, as the House agreed with the governor's recommendation for about $149 million in General Fund spending for them.
Other items of note include:
$26.5 million to establish 14 integrated behavioral and physical health clinics
$51.4 million for Essential Local Public Health Services
$13 million for Secondary Road Patrol (plus an additional $2.7 million from an FY21 supplemental budget bill)
$13 million for Community Corrections plans and services
$4 million for the County Veteran Service Fund
Not making it through the House, however, was a spend of $5 million of the federal Coronavirus State Fiscal Recovery Funds to reimburse county jails for housing offenders at county jails who otherwise would have been held in state prisons.
For a full breakdown of the House plan, click here. The Michigan Senate's next schedule session is on Wednesday, June 30.
For more information on state budget matters, contact Deena Bosworth at bosworth@micounties.org.
Annual Conference registration will open June 30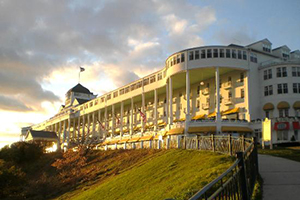 County leaders can begin registering for the 2021 Michigan Counties Annual Conference, set for Sept. 26-28 on Mackinac Island, on June 30.
The 2021 gathering will be the first in-person MAC/MCMCFC conference since the 2019 Annual Conference and will be held at the renowned Grand Hotel.
MAC's conference services team will be sending out email alerts next week with links and information on how to register for the conference, which will include:
Three plenary sessions headlined by state newsmakers
12 breakout sessions for MAC members and four workshop for MCMCFC members
The annual President's Banquet
The annual MAC Business Meeting and board elections
The early-bird registration rate for members will be $375 for the conference. And MAC and MCMCFC have secured a room block at the Grand with discounted room rates. Members are encouraged to act swiftly on hotel rooms, as we expect them to go quickly.
COVID restrictions continue to fall as vaccinations slow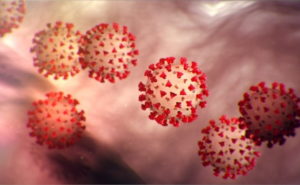 With COVID case trends continuing to decline, state entities are lifting more of the restrictions and regulations adopted to address the coronavirus pandemic.
On June 20, Gov. Gretchen Whitmer concurred in changes to workplace rules set by the Michigan Occupational Safety and Health Administration (MIOSHA) to lift almost all of the requirements affecting office environments. This follows the lifting of broad health orders by the Michigan Department of Health and Human Services.
While caseloads have fallen quickly, the pace of vaccination has slowed. As of Thursday, 61.3 percent of the state population age 16 and up had received at least one COVID vaccine dose, still far below the 70 percent target thought necessary to disrupt community transmission of the virus.
For the latest information on COVID response affecting counties, visit MAC's Resources Page.
Improvements to County Veteran Service Fund enacted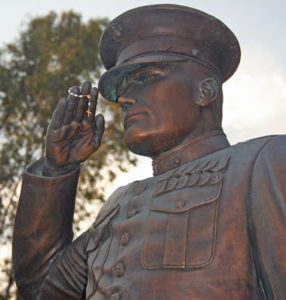 A MAC-supported revamp of the handling aid to Michigan veterans was signed into law this week by Gov. Gretchen Whitmer.
House Bill 4122, by Rep. Annette Glenn (R-Midland), improves the functions of the County Veteran Service Fund.
"This was a change that became necessary because of challenges raised by the COVID-19 pandemic, and the new law will also improve services for our military heroes moving forward," said Glenn.
Among the MAC-supported changes in the bill are:
Allowing grant funds to be expended for direct financial assistance for an emergent relief program (as counties continue to navigate through COVID-19 response, ensuring proper care and resources for our veteran community will remain a priority)
A 60-day window for the MVAA to distribute the grant, once approved by the county
A limited reduction in the county maintenance of effort (MOE) requirement to support hard-pressed counties (counties are not able to reduce the funding and supplant the reduction)
An exemption for the 20 hours per week staffing requirement, if approved by MVAA 
A process for distribution if the state does not award enough for each county's base amount (this is not expected, but will act as a protection in uncertain times dominated by COVID-19)
"Since the creation of the County Veteran Service Fund, it has helped Michigan counties support the more than 600,000 veterans and their families across our state," said Meghann Keit-Corrion of MAC. "The latest changes signed into law by the governor will expand on the successes of the program. MAC and its members look forward to the continuing partnership with the state, via MVAA, to help those who have served their communities and our nation."
For more information on this issue, contact Meghann Keit-Corrion at keit@micounties.org.
Expansion of binding arbitration clears Michigan House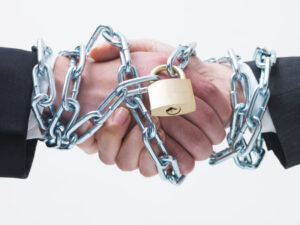 Legislation opposed by MAC to expand binding arbitration in labor disputes with corrections officers passed the House of Representatives this week, 97- 10.
House Bill 4639 and House Bill 4725, by Rep. Kelly Breen (D-Oakland) and Rep. Robert Bezotte (R-Livingston), would expand the benefits of Public Act 312 beyond the police and fire labor bargaining units to corrections officers. MAC has long opposed any expansion of binding arbitration to other bargaining units due to the cost of the process, the long-term liabilities associated with third party decisions and the unequal treatment such a system provides to those bargaining units. The Michigan Public Employment Relations Act already provides for bargaining rights without tying the hands of the county in binding arbitration.
MAC testified in opposition to the bills, which now move to the Senate for consideration. Any action in the Senate is not expected until fall.
For more information on this issue, contact Deena Bosworth at bosworth@micounties.org.
'Sanctuary' bill is encroachment on county authority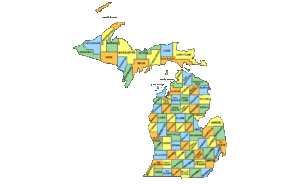 A bill that prohibits a county from enacting or enforcing any law, ordinance, rule or policy that prevents an individual from cooperating with federal officials regarding the immigration status of another person passed out of the Military, Veterans, and Homeland Security Committee this week. The legislation now moves to the House floor.
House Bill 4539, by Rep. Beau LaFave (R-Dickinson), allows an individual to bring action against a county by filing a complaint with the attorney general or circuit court if the county is not in compliance with the act within 60 days after the bill becomes law. Further, if the county is proven to be in violation of the act, the bill requires the court to issue an injunction restraining the county from enforcing their law, ordinance, rule or policy and order the county to repeal it and to award damages, costs and attorney fees to the complainant.
MAC remains opposed to the legislation. The bill seeks to micromanage county government operations and employment structures. Rules and policies implemented by county-wide elected officials are not within the control of the county boards of commissioners and may exist to ensure only qualified county employees are communicating with federal officials.
For more information on this issue, contact Deena Bosworth at bosworth@micounties.org.
MCMCFC urges passage of bills on nursing shortages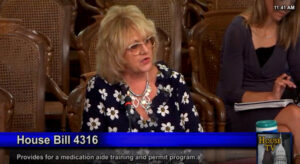 The Michigan County Medical Care Facilities Council (MCMCFC) testified in support of legislation to address workforce shortages in nursing centers before the House Health Policy Committee this week.
MCMCFC Executive Director Renee Beniak spoke in favor of House Bills 4316, by Rep. Ben Frederick (R-Shiawassee), and 5089, by Rep. Ann Bollin (R-Livingston).
HB 4316 would create a training program and permitting of medication aides through the Department of Licensing and Regulatory Affairs. Practice as a medication aide would not include the practice of nursing and would not include administering controlled substances, administering medications in injectable forms, the initial administration of medications, or the administration of "as needed" medications.
A similar bill passed the Legislature last year but was pocket-vetoed by the governor.
Rep. Frederick said he would amend HB 4316 to include a "sunset," or a set date in time when the law would expire unless further legislative action was taken, to help ensure the measure was working as expected.
HB 5089 would allow an applicant to be registered as a nurse aide with modified requirements during a declared COVID-19 public health emergency and for a four-month grace period after the end of the declared emergency. The bill also would ensure the on-the-job training as a temporary nurse aide would meet the training requirements to receive a nurse aide registration.
A full video of the committee hearing can be found here (testimony on these bills begins at the 55-minute mark).
For more information on this issue, contact Meghann Keit-Corrion at keit@micounties.org.
House backs another revamp to Court of Claims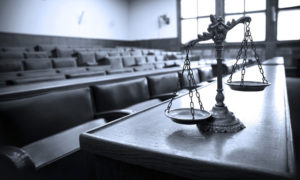 Legislation to restore the operations of the Michigan Court of Claims to its historical practices cleared the House of Representatives this week with large, bipartisan majorities.
House Bills 4222, by Rep. Graham Filler (R-Clinton), and 4223, by Rep. David LaGrand (D-Kent), would again have circuit court judges serve as Court of Claims judges and review lawsuits filed against the state. The Michigan Supreme Court would assign the judges.
The legislation would reverse a 2013 law that required such cases be filed in the Michigan Court of Appeals. In making assignments, the Michigan Supreme Court would have to ensure that all of the following are met:
One judge of the circuit court in each of the four court of appeals districts is assigned to sit as a judge of the court of claims.
At least one judge of the circuit court from a county with a population of less than 60,000 is assigned to sit as a judge of the court of claims.
Not more than two of the judges of the circuit court assigned to sit as judges of the court of claims are from counties that have populations of more than 500,000.
Under the amended bills, counties where a judge is assigned would get a 60-day notice before the judge's term to the Court of Claims begins. HB 4223 specifies the state must reimburse counties, on a quarterly basis, for any reasonable and actual cost incurred by implementing these jurisdictional duties in the circuit court. This was the same process that occurred when Ingham County was the sole jurisdiction for the Court of Claims.
MAC is neutral on these bills.
For more information on this issue, contact Meghann Keit-Corrion at keit@micounties.org.
'Fiscally Ready' webinars resume on June 29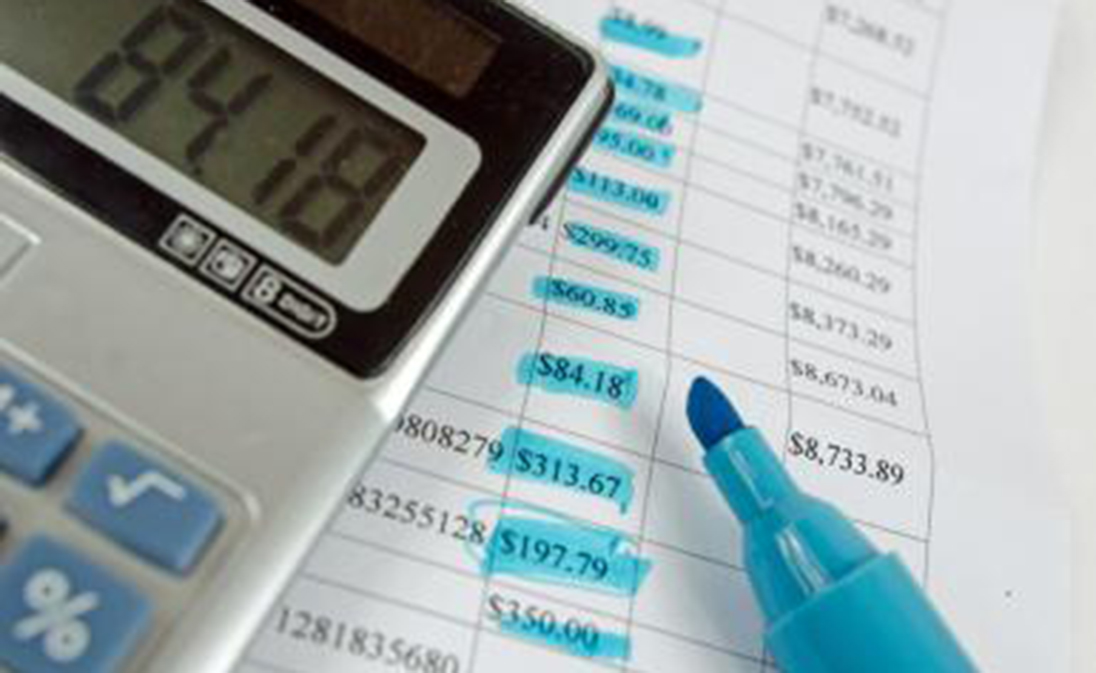 The Michigan Department of Treasury and Michigan State University Extension (MSU Extension) are excited to announce our next four "Fiscally Ready Communities" training opportunities. Each FREE training is 90-minute webinar designed to assist appointed and elected officials with entry and intermediate budgeting knowledge.
Capital Asset Management and Planning Trainings
This session will cover the basics of a Capital Improvement Program (CIP), best practices, and give participants a chance to share techniques that have worked for their community. Additionally, the training will assist both elected and appointed local officials in outlining your policies and procedures for capital asset management and planning. This will ensure that their local government is being proactive, while discussing the interconnectivity of many local government requirements.
These trainings will take place on:
June 29 at 10 a.m.
July 28 at 2 p.m.
Dec. 9 at 6 p.m.
All three sessions will have the same content, you may register via the Capital Asset Management and Planning Event Registration page.
Budgeting for Fiscal Sustainability
This training will provide best practices for local governments' fiscal health including budgeting, long-term planning, dealing with uncertainty and financial policies and procedures.
This training will take place on Aug. 25 at 10 a.m.
Please register via the Budgeting for Fiscal Sustainability Event Registration page. Note that this webinar carries credit for MAC's County Commissioner Academy.
For more information about Fiscally Ready Communities, please check out the Treasury Fiscally Ready Communities webpage. This webpage includes Treasury's 32-page Fiscally Ready Communities Best Practices document, which we encourage all local officials to review.
If you have any questions, please email TreasLocalGov@michigan.gov with the subject line "Fiscally Ready."
Staff picks