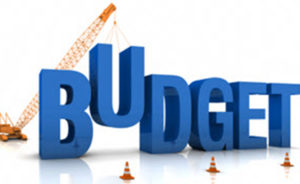 As county leaders digest the budget vetoes from Gov. Gretchen Whitmer, the fiscal implications only keep growing for county governments and the residents they serve.
Crawford: 'Swamp tax' is big hit to tight budget
"For Crawford County, the cuts mean the county could lose $547,405, which is nine percent of the county's $5.6 million budget.
"That includes non-payment of $338,500 in swamp taxes from the state, which are paid through the Michigan Department of Natural Resources. The tax has been collected since 1934 after lumber barons left land after the trees were harvested and it reverted back to the state for non-payment of taxes."
Jackson: Secondary Road Patrol looms large
"In Jackson County, board vice chairman David Elwell, a Republican, said Whitmer's vetoes will cost the county more than $800,000 in cuts to secondary road patrol and other programs, if they remain in place until the start of the county's fiscal year on Jan. 1."
No night patrols in Osceola?
Vetoes will cut $218,000 in revenue, or 2 percent of General Fund revenue in a county already addressing a $1.3 million budget shortfall.
"We may lose or reassign a deputy with the loss of the secondary road patrol money. Our Sheriff's Department currently provides the only 24-hour road patrol, as the cities and State Police do not have night shift coverage. The loss or reassignment of a deputy affects our whole county's law enforcement coverage and could make our citizens more vulnerable to crime.
"The state encouraged us through veterans grants to create and staff departments to assist our veterans. If we lose the grant funding for these positions, 1 full-time equivalent would need to be reduced in the department that only has 1.85 FTEs. They will not be able to provide services and assist veterans utilizing the equipment and resources we have obtained through the grant funding."
Roscommon's deficit battle just got worse
"Just recently, officials in Roscommon County in northern Michigan were finalizing the 2020 budget and worrying over about how to erase a projected $200,000 deficit," the Detroit Free Press reported Sunday.
"Now Roscommon, which has 24,000 residents and a budget of just over $9 million, is looking at an $800,000 shortfall. 'There is definitely going to be a reduction in staff, if this thing sticks,' Robert Schneider, chairman of the county board of commissioners, said Friday. Schneider, a Democrat and retired supermarket manager who is in his 13th year on the county board, said the only saving grace for Roscommon is that, unlike many other counties, its fiscal year does not start until Jan. 1."
Patrol gains on brink of being lost in Branch
"Branch County Sheriff John Pollack warned if Michigan Gov. Gretchen Whitmer and the Legislature do not put back vetoed funds for road patrols, he must cut back patrol services to weekdays and to one eight-hour daytime shift," reported The Daily Reporter. "The move would require layoff of a deputy. The county added a deputy last year in the budget. The sheriff received about $60,000 for the secondary patrol deputy each year from the state grants. It again had been approved for the 2019-2020 fiscal year from the state before the veto. The additional deputies in the last two years allow for extended hours and weekend coverage by deputies. Pollack said there are funds in the 2019 county budget to keep the deputy until the new county budget begins in January."
Isabella sheriff looking at $200,000 hole
"While the talk in Lansing is that Gov. Gretchen Whitmer's line-item vetoes whacked the Pure Michigan tourism campaign, closer to home they had Sheriff Michael Main looking at a $200,000 hole they suddenly opened in his budget," reports The Morning Sun.
Running estimates on veto effects
Lost funding estimates provided to MAC by county officials include:
| | | |
| --- | --- | --- |
| County | Funding Lost | Pct. of Budget |
| Ontonagon | $238,000 | 6% |
| Crawford | $547,405 | 9.1% |
| Roscommon | $728,064 | 6.9% |
| Dickinson | $584,750 | 6% |
| Missaukee | $260,279 | 5.2% |
| Otsego | $369,000 | 5% |
| Clare | $394,034 | 3% |
| St. Joseph | $376,314 | 2.5% |
| Gratiot | $311,000 | 2.3% |
| Osceola | $218,000 | 2% |
| Houghton | $226,500 | 1.8% |
| Mason | $243,000 | 1.7% |
| Allegan | $722,000 | 2.1% |
| Monroe | $701,417 | 1.5% |
| Wexford | $232,910 | 1.4% |
| Mecosta | $169,120 | 1.3% |
| Sanilac | $136,000 | 1% |
| | | |
| --- | --- | --- |
| Ionia | $638,388 | N/A |
| Jackson | $861,500 | N/A |
| Ingham | up to $825,000 | N/A |
| Menominee | $369,000 | N/A |
| Marquette | $818,000 | N/A |
| Eaton | $600,000 | N/A |
| Emmet | $262,190 | N/A |
| Newaygo | $199,617 | N/A |
| Presque Isle | $207,184 | N/A |
| Midland | $686,365 | N/A |
| | | |
| --- | --- | --- |
| Kalamazoo | $1,168,000 | N/A |
| Lapeer | $212,874 | N/A |
| Kent | $1,745,522 | N/A |
| Calhoun | $1,000,000 | N/A |
| Cheboygan | $576,357 | N/A |
| Clinton | $440,000 | N/A |
| Delta | $318,000 | N/A |
| Gogebic | $108,438 | N/A |
| Grand Traverse | $322,420 | N/A |
| Lenawee | $224,000 | N/A |
| Muskegon | $641,735 | N/A |
| Van Buren | $572,000 | N/A |
| Schoolcraft | $644,000 | N/A |
| Mackinac | $511,136 | N/A |
| Keweenaw | $116,777 | N/A |
| Baraga | $746,724 | N/A |
| St. Clair | $555,965 | N/A |
| Branch | $148,904 | N/A |
| Iron | $297,000 | N/A |
| Alger | $594,625 | N/A |
| Chippewa | $220,473 | N/A |
| Luce | $676,000 | N/A |