MAC encouraged by state lawsuit over opioid costs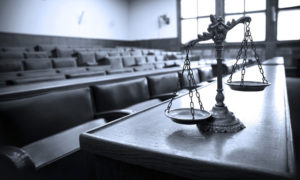 Litigation announced this week by Attorney General Dana Nessel is a positive development in the ongoing battle to address the opioid epidemic and to hold to account those distributors that have flooded Michigan with opioids over the last two decades, said the head of the association for Michigan's 83 counties.
"Counties are on the front lines of the opioid crisis, dealing with it via health departments, child welfare, criminal justice costs and treatment efforts," said Stephan Currie, executive director of the Michigan Association of Counties. "We are encouraged by the movement we have seen so far at the national level and believe the state's lawsuit will be a complement to federal litigation by counties."
In responding to Nessel's announcement, Currie noted that:
more people die of drug overdoses than car crashes in Michigan;
since 2002, overdose deaths have tripled, reaching 2,729 in 2017; and
county officials in 74 percent of Michigan counties reported an unmet need for drug treatment programs in their jurisdiction, with more than a third (36%) of counties reporting a significant unmet need.
"We are encouraged by the attorney general's goal of collaborating with the local entities that are bearing this burden in seeking legal redress for the crisis' massive costs on our state," Currie added.
For more information on this issue, contact Meghann Keit at keit@micounties.org.
Governor signs supplemental bills with county funds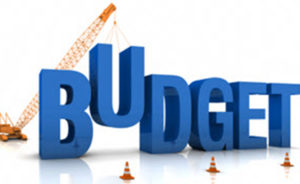 This morning (Dec. 20), Gov Gretchen Whitmer signed supplemental budget legislation that formally restores about $60 million in funding for key county programs that were caught up in the line-item vetoes fight this fall.
Among the restorations are:
$27.4 million in PILT (Payment in Lieu of Taxes) for local governments
$14.8 million in county jail reimbursements for the housing of state prisoners
$13.1 million to aid Secondary Road Patrol services by county sheriffs
$4 million in grant money for veteran services
$3.5 million in reimbursements for foster care services provided by counties
$400,000 in community correction funds
The governor also signed a bill that requires the Legislature to provide the governor a budget proposal each year by July 1. The state fiscal year runs from Oct. 1 to June 30.
For more information on MAC's work on state budgets, contact Deena Bosworth at bosworth@micounties.org.
Podcast 83 wraps up budget deals, 4-year terms
MAC's Governmental Affairs Team reviewed the restoration of key county funds via budget supplementals, the prospects for four-year terms for county commissioners and more in a year-ending episode of Podcast 83.
"We have some good holiday cheer to bring," said host Stephan Currie, MAC's executive director.
"All of the vetoes line items that really affected counties have been restored," said Deena Bosworth, director of governmental affairs.
"The sticking point was what they were going to do to limit the governor's powers on how she moves money around," Bosworth added.
On legislation to create four-year terms for commissioners, Bosworth said, "No one is really against the policy of four-year county commissioner terms, it's just a matter of when that election takes place. Does it happen on a gubernatorial election year or on a presidential election year?"
Bosworth also reported progress in a key MAC priority to get authority extended for a county to take over its road commission, if it so chooses.
To listen to any episode of Podcast 83, visit the MAC website or our page on Soundcloud.
State sets town halls, feds issue grants for opioid crisis
The Michigan Opioids Task Force and Michigan Department of Health and Human Services (MDHHS) are hosting a series of town halls throughout 2020 to learn more about how the opioid epidemic in Michigan and discuss the state's efforts to address the crisis. At the town halls, MDHHS and the Michigan Opioids Task Force will share the 2020 strategy to turn the tide on the crisis, seek feedback from the public and host a Q&A about the crisis response.
The first event is at Wayne County Community College Larry K. Lewis Education Center Auditorium, 8200 Outer Drive West in Detroit, from 2:30 p.m. to 3:30 p.m. on Jan. 17.
"The state cannot tackle this epidemic alone," said Dr. Joneigh Khaldun, chief medical executive and chief deputy for health for MDHHS in a statement.
A few key questions will guide the conversation:
How has the opioid epidemic affected you, your family or your community?
What services, programs or policies would you recommend to address the crisis?
How can the state help combat stigma and change the narrative around opioid use disorder?
Additional town halls will occur later in 2020:
Sterling Heights on March 10
Gaylord on July 24
Escanaba on July 29
Flint on Sept. 25
Grand Rapids in November
For more information about the state's opioids response and available resources, visit Michigan.gov/opioids.
For more information on MAC's work on opioid issues, contact Meghann Keit at keit@micounties.org.
Four counties among federal grant recipients
Also this week, the U.S. Department of Justice announced millions in grants to local entities engaged in combating the opioid crisis. Among the Michigan recipients of these grants were Alcona, Lenawee, Muskegon and Van Buren counties.
Alcona received $500,000 and Lenawee $158,164 as part of $44 million in grants "to jurisdictions, academic institutions and training and technical assistance providers to establish, expand, assist and research the effectiveness of adult drug courts, including veterans treatment courts."
Muskegon and Van Buren each received $750,000 as part of $23.8 million for a federal program that "provides financial and technical assistance to facilitate collaborations between criminal justice, mental health and substance abuse treatment systems to serve individuals with mental illness or co-occurring mental illness and substance abuse issues."
$3.6 million in grants go out to prevent invasive species
Thirty-two projects will split up $3.6 million to help prevent and eradicate the spread of invasive species across Michigan. Many of the award winners are county Conservation District Cooperative Invasive Species Management Areas, or CISMAs. CISMAs work collaboratively in counties to prevent, detect, manage and eradicate invasive species on the ground and in the water.
Started in 2014, the Michigan Invasive Species Grant Program (MISGP), has awarded more than $18 million to 112 projects and is a joint effort of the departments of Natural Resources (DNR), Environment, Great Lakes and Energy (EGLE) and Agriculture and Rural Development (MDARD). 
Michigan considers an invasive species as "one that is not native and whose introduction causes harm, or is likely to cause harm to Michigan's economy, environment, or human health." Projects that have resulted from funding from the MISGP grants have helped protect and preserve more than 35,000 acres of land and water.
For more information, contact Michael Ruddock at ruddock@micounties.org or visit the website.
State posts February 2020 PPT payments
Counties now can see Personal Property Tax (PPT) Reimbursement payments scheduled for February 2020.
The Local Community Stabilization Authority has approved the PPT amounts. Click here and open the report for Other Municipalities – 2019 PPT Distribution by Payee. This spreadsheet will show the payments that went out in October 2019 and the payments scheduled to go out in February 2020.
For more information, contact Deena Bosworth at bosworth@micounties.org.
Governor's Office seeks applicants for state board slots
The state of Michigan needs to fill about 170 slots on state boards and panels ranging from the Mackinac Bridge Authority to the Underground Storage Tank Authority Board. The vacancies fall during the first half of 2020 and the Governor's Office is soliciting applications from service-minded citizens.

The list is broken down by state department and includes specifications for each vacancy.
If you or someone you know would be a good match for a position, send name and contact information to dagherg@michigan.gov and apply at Michigan.gov/appointments.
Applications are now being accepted for Q1, while the deadline for Q2 is Friday, March 27.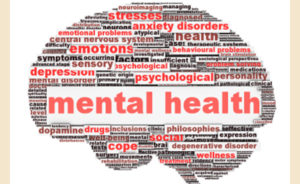 Mental Health briefings set for Waterford, Coldwater, Escanaba, Gaylord
"Managing Mental Health Crisis" is a series of one-day events designed to provide participants with a better understanding of mental illness as it relates to law enforcement.
"Managing a Mental Health Crisis (MMHC) is a culmination of knowledge and skills developed by law enforcement and mental health professionals with the intention of promoting effective and high-quality responses to mental health related incidents," stated the Michigan Department of Health and Human Services, which is co-hosting the events with the Michigan Municipal Risk Management Authority (MMRMA) and The Cardinal Group.
The dates and locations are:
Each session runs from 8 a.m. to 4 p.m. and there is limited seating at each, so act quickly. To make your free registration, contact jericwaddell@thecardinalgroup2.com.
USDA webinar to review rural broadband efforts
The U.S. Department of Agriculture (USDA) willl host a Dec. 30 webinar covering the second round of funding for the Broadband ReConnect Program announced on Dec. 12. USDA staff and representatives will provide a general overview about the program, eligibility, required documentation and more.
You can register for the webinar here. USDA recommends you register early and run a system check to ensure quick access on the day of the webinar.
The ReConnect Program offers loans, grants, and loan/grant combinations to facilitate broadband deployment in areas of rural America without sufficient access to broadband. The application window for the second round of funding will open on Jan. 31, 2020.
The awards made under this program will bring high-speed broadband to rural areas that lack sufficient access to broadband.
To learn more about the ReConnect Program and upcoming events, visit https://www.usda.gov/reconnect.
National news from NACo