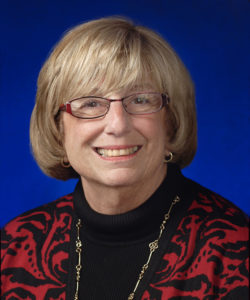 Oakland County Commissioner Shelley Goodman Taub, who served as president of the MAC Board in 2016-17, was appointed to the Board of the National Association of Counties (NACo) during NACo's recent Annual Conference.
At the same event, Taub also was re-appointed as chair of NACo's Arts and Culture Commission and vice chair of its Human Services and Education Steering Committee.
"I am honored to have been reappointed to these leadership roles," Taub stated in an Oakland County release. "I look forward to building on the work that we've already accomplished and continuing to address important issues that impact all of us."
Taub was first elected to the MAC Board in 2012. As president in 2016-17, she spearheaded the creation of MAC's Commissioners Forum, an online message board where Michigan commissioners can post questions and share best practices.