Supreme Court hands state a win over locals in Headlee case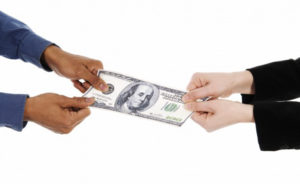 In a blow to local governments, the Michigan Supreme Court sided with the state in a constitutional argument over what dollars should count toward the state's mandated share of revenue spent on local governments. The ruling, in the case of Taxpayers for Michigan Constitutional Government v State of Michigan, found that post-Proposal A school funding from the state can be counted toward the state's minimum Headlee Amendment payment to local governments.
This refers to Section 30 of the Headlee Amendment adopted by the voters in 1978:
"Section 30 provides that the proportion of state spending devoted to local governments shall not be less than the proportion in effect in FY 1978-79, the year in which the Headlee amendment passed," explains this 2017 report from Public Sector Consultants. "That year, local aid as a share of state spending was 41.6 percent; some years later, in the aftermath of a suit brought by Oakland County, the local share was recalculated and set at 48.97 percent."
Plaintiffs in the case had argued the state has miscalculated the payments owed by including the amount it pays school districts, which were primarily locally funded prior to Proposal A. This shift to state payments altered the formula and therefore lessened the required payments to local governments. However, the court rejected that argument.
The decision did leave one small portion of the case still open: the amount of money that is sent to public school academies. This issue has been sent back to the Michigan Court of Appeals for consideration.
For more information on this issue, contact Deena Bosworth at bosworth@micounties.org.
U.S. Senate votes to consider $1 trillion infrastructure plan
A $1 trillion federal infrastructure proposal cleared a key procedural hurdle on Capitol Hill this week when the U.S. Senate voted to begin formal consideration of the issue.
The 67-32 procedural vote, with 17 Republicans joining all 50 Democratic-aligned senators, occurred after a bipartisan work group hammered out the broad elements of the proposal, including:
$110 billion for roads and bridges (the $40 billion for bridges is the single largest dedicated bridge investment since the construction of the Interstate highway system, reports the Associated Press)
$39 billion for public transit
$66 billion for passenger and freight rail
$7.5 billion for electric vehicle charging stations
$5 billion for the purchase of electric school buses and hybrids
$17 billion for ports
$25 billion for airports
Much more work is required in Washington, D.C., before these proposals become reality, as the actual text of a bill has yet to be written, much less approved.
For more information on infrastructure policies, contact Deena Bosworth at bosworth@micounties.org.
Regional Summits finish up with stops in Escanaba, Gaylord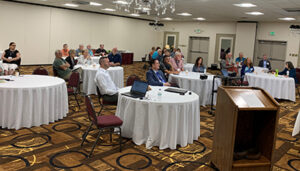 The 2021 MAC Regional Summit series conclude this week with large crowds at stops in Escanaba and Gaylord, with county leaders receiving briefings on ARP funding, risk management and more.
In all, nearly 140 county officials attended one of the four summits, one-day events designed to give commissioners and others a quick look at key public policy topics.
Presentation slides will be posted to MAC's website and shared with members next week, but for those who were not able to attend, you can view video feeds from two of the presentations at Thursday's Gaylord site:
"We were pleased with the turnout at all four sites, especially in light of the trends on COVID-19," said MAC Executive Director Stephan Currie. "That's proof our members are eager to learn more about addressing the challenges they face in their home counties."
Courts office wants input from county leaders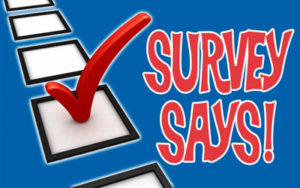 County leaders are encouraged to provide feedback on court operations during the pandemic via a survey from the State Court Administrative Office (SCAO).
Please read the memo requesting your comments and feedback requesting your comments and feedback regarding the report about Lessons Learned from the Pandemic of 2020-2021 and the report about Open Courts, Media, and Privacy.
"We have an opportunity now to make decisions that will shape the judiciary for a generation or more," explained State Court Administrator Thomas P. Boyd, "and these reports are designed to spur the conversation. Your opinion matters and the time to speak up is now!"
For more information on this issue, contact Meghann Keit-Corrion at keit@micounties.org.
Jackson County administrator picked for Indigent Defense Commission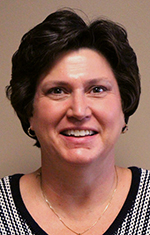 Jackson County Deputy Administrator Debra Kubitskey will soon add another county voice to the Michigan Indigent Defense Commission (MIDC), after her nomination by Senate Majority Leader Mike Shirkey (R-Jackson) was approved by Gov. Gretchen Whitmer.
Kubitskey will serve for a term running from July 22, 2021, to April 1, 2025. Kubitskey holds a bachelor's degree from Central Michigan University and an MPA from Eastern Michigan University.
The appointment is not subject to the advice and consent of the Senate. Kubitskey's first MIDC meeting is Aug. 17 at 9 a.m.
Other county leaders on the commission who were nominated by MAC are Margaret McAvoy, Isabella County administrator, and Andrew DeLeeuw, executive assistant to the Washtenaw County administrator.
For more information on indigent defense issues, contact Meghann Keit-Corrion at keit@micounties.org.
Staff picks