Michigan's 83 counties will have 619 commissioners in 2023 (corrected)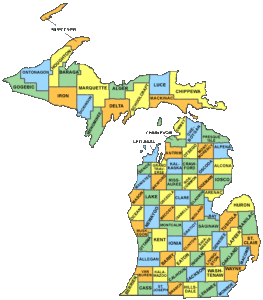 Michigan's 83 county governments will be led by 619 elected county commissioners after the 2022 elections, following decisions this fall by the county apportionment boards. (The original version of this item had incorrect information for Oceana County.)
The new total is a decrease of 3 commissioners from the current roster of 622 commissioners established after the last census and apportionment process.
Eight counties increased the size of their boards for 2023. The biggest boost was 2 seats, done in five counties, including Kent County, which, at 21, will have the largest board in the state on Jan. 1, 2023.
Seven counties reduced the size of their boards, with the largest reduction in Antrim, which is going from 9 districts to 5. Oakland County, which currently has the state's largest board at 21, reduced its board ranks to 19 for 2023. Click here for the corrected list by county.
Every 10 years, a county apportionment commission sets the number and boundaries of county commissioner districts based on the numbers from the federal census. The number of county commissioner districts is restricted by state law based on population ranges. No county may have fewer than 5 seats or more than 21 under a law last modified in 2011. (Exceptions to this are Monroe and Wayne counties due to the way they are organized. Source: Guide to Michigan County Government, Fifth Edition, MSU Extension.)
This is the sixth apportionment process since Michigan went to directly elected commissioners from geographic districts in 1968 and continues a multi-decade trend of reductions in board seats. Beginning with the first apportionment in 1972, the number of commissioner seats has steadily declined from 1,033 to the current 622. This occurred even though Michigan's population grew over the same period from 8.88 million in the 1970 census to 10.1 million in the 2020 census.
Attorneys offer opioid update in MAC webinar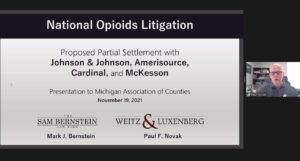 Attorneys involved with the national opioid settlements briefed MAC members Friday morning on the status of the settlement and how resulting payments to counties will be handled. MAC hosted the webinar, which included a Q&A session led by Governmental Affairs Associate Meghann Keit-Corrion.
Among key points made by attorneys Paul Novak, Mark Bernstein and Matthew Walker were:
There is a deadline of Jan. 2 for counties to participate
The Michigan-specific section of the settlement has a 50/50 state/local split
To view a recording of the webinar, click here. To see the slide deck used in the webinar, click here.
For more information on the opioid settlement, contact Meghann Keit-Corrion at keit@micounties.org.
Add your voice to the push for 4-year commissioner terms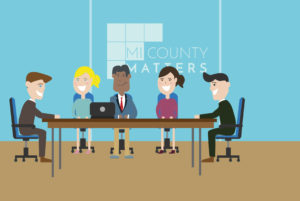 MAC continues to urge elected county officials to speak out in favor of legislation to create four-year terms for county commissioners.
As of Friday morning, 95 members had utilized MAC's digital advocacy tool to send a prewritten email of support for Senate Bills 242 and 245 to their representative.
SB 242, by Sen. Ed McBroom (R-Dickinson), and SB 245, by Sen. Jeremy Moss (D-Oakland), are now on the House floor after receiving committee approval in early November.
MAC also thanks the 31 counties whose boards have passed resolutions of support: Allegan, Alpena, Bay, Berrien, Cheboygan, Chippewa, Clinton, Crawford, Delta, Dickinson, Emmet, Genesee, Houghton, Huron, Ionia, Isabella, Lenawee, Macomb, Manistee, Marquette, Mecosta, Missaukee, Newaygo, Oceana, Ogemaw, Ontonagon, Oscoda, Sanilac, Van Buren, Washtenaw and Wexford.
MAC is urging the House to act on the bills once the Legislature returns from its current break at the end of November.
For more information on this issue, contact Deena Bosworth at bosworth@micounties.org.
Counties can aid coalition work on prosperity plan with resolutions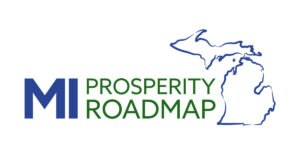 As the campaign for the MI Prosperity Roadmap gains steam, MAC has developed a new tool for counties to use to support this plan for historic investments in Michigan's public assets.
UPDATE: See commentary from coalition in Bridge magazine.
A resolution template is now ready for counties to use to tout the specifics of the Prosperity Roadmap developed by the Coalition for a Strong and Prosperous Michigan, of which MAC is a founding member.
MAC thanks the following counties, which have approved a resolution in support of a matching program for ARP funds: Alger, Barry, Chippewa, Delta, Huron, Isabella, Lake, Lapeer, Mecosta, Sanilac, Missaukee, Genesee and Menominee.
The clock is ticking, said MAC's director of governmental affairs. "The time to reach out to legislators asking them to act is now," Deena Bosworth emphasized. "The scope of local projects could drastically change if the state were to partner with us to improve our communities. We don't want to be the last state to get money out the door; we will lose available labor to those states that are acting quickly."
MAC staffers continue to meet with legislators to explain the plan to leverage state American Rescue Plan funds to invest in five key areas.
Be sure to visit MAC's Prosperity Roadmap page for all the latest news on this effort.
For questions, contact Deena Bosworth at bosworth@micounties.org.
Registration opens for 2022 NACo Legislative Conference
Registration is now open for the 2022 National Association of Counties (NACo) Legislative Conference in Washington, D.C., Feb. 12-16.
The conference brings together nearly 2,000 elected and appointed county officials to focus on federal policy issues that impact counties and our residents. Attendees can engage in second-to-none policy and educational sessions, interact with federal officials and participate in congressional briefings and meetings. The 2022 conference will be held in-person only. While some sessions and speeches may be live-streamed the day of with recordings available post-event, there is no set schedule to provide virtual access.
Click here to register and for information on the agenda and hotels. MAC expects hotel rooms to go fast, so members are encouraged to make their travel plans as soon as possible.
MAC will be hosting events at the NACo Conference. Keep an eye on Legislative Updates in early 2022 for dates, times and details.
Holiday will alter MAC office, Legislative Update and Podcast 83 schedules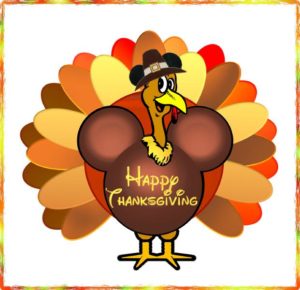 MAC's offices in Lansing will be closed Nov. 25-26 to observe the Thanksgiving holiday. Normal office hours resume on Monday, Nov. 29.
The holiday also will modify schedules for our Legislative Update emails and Podcast 83 episodes.
LU will skip Friday, Nov. 26 and resume weekly distribution on Friday, Dec. 3.
Our next Podcast 83 episode will be released in early December.
Executive Director Stephan Currie and the MAC staff wish you all a healthy, safe and pleasant Thanksgiving.
Green Communities to host briefing on resiliency challenge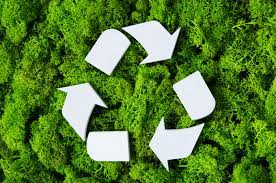 Michigan Green Communities, of which MAC is a member, is hosting a webinar on Nov. 30 at 11 a.m. to share updates coming to the MGC Challenge and Network. Participants will hear from the new MGC coordinator, Danielle Beard, about the updates and have time to ask questions about the program and what to expect. This webinar is specifically intended for staff and elected/appointed officials of counties, cities, villages, and townships – whether or not they have participated in Green Communities in the past.
Click here to register for the webinar.
For more information on this issue contact Hannah Sweeney at sweeney@micounties.org or info@migreencommunities.com.
Next juvenile justice focus group is on Nov. 30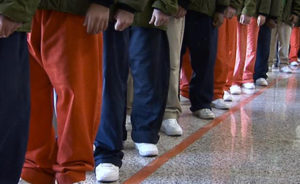 Michigan has formed the Taskforce on Juvenile Justice Reform to identify what is working well in the juvenile justice system and to identify opportunities for statewide improvement. The Council of State Governments (CSG) Justice Center — a national nonprofit that works with state and local governments across the country — is the technical assistance provider to the taskforce. On behalf of the taskforce, the CSG Justice Center is conducting a comprehensive assessment of local and state juvenile justice policies, practices, and funding, and will submit a report of findings and recommendations by next summer. As part of this assessment, the CSG Justice Center is facilitating focus groups with key stakeholders across the state to hear directly from them about juvenile justice system strengths and challenges.
The next focus group to specifically solicit feedback from county commissioners and their staffers, will be Nov. 30, from 10 a.m. to 11 a.m. Eastern:
https://csg-org.zoom.us/j/83895764435?pwd=Sy9WTStOMVRBSndiNmhJZTBKYzNjZz09
Meeting ID: 838 9576 4435
Passcode: 112059
+13126266799,,83895764435#,,,,*112059# US (Chicago)
+16465588656,,83895764435#,,,,*112059# US (New York)
We encourage you to join the focus group discussion so you can provide input that may ultimately inform statewide legislative, funding, and administrative changes to improve public safety and youth outcomes.
If you are unable to join either of these meetings but are still interested in providing feedback, please contact MAC's Meghann Keit-Corrion at keit@micounties.org.
Pensions, retiree health care are topics for next Treasury webinar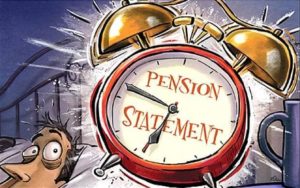 A webinar on Tuesday, Nov. 30 will focus on local government issues involving pensions and retiree health care.
The webinar, which runs 2 p.m. to 3 p.m., is led by the Michigan Treasury and co-sponsored by MAC and other local government groups. This webinar provides additional resources to help local governments better manage their defined benefit retirement systems in response to ever-changing economic conditions.
Topics covered will include:
An update on the Protecting Local Government Retirement and Benefits Act (Public Act 202 of 2017), including data, resources, and next steps.
A presentation on retiree healthcare, specifically focused around coordinating your retiree health benefits with Medicare.
An overview by the Municipal Stability Board on best practices for underfunded local governments.
Participants can register and submit questions on the webinar's registration page.
The Michigan Department of Treasury has created a webpage to provide resources and information about the Protecting Local Government Retirement and Benefits Act and other emerging topics. If you are unable to attend this webinar, you will be able to access a recording of the webinar on this page. This webpage was created to ensure that Michigan communities have access to the most up-to-date guidance and is updated frequently with information and resources as they become available. 
Staff picks