Legislative Update 11-5-21
MAC provides legal review of federal vaccine mandate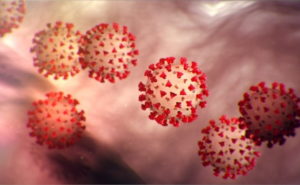 In response to questions from members, MAC reached out to the firm of Cohl Stoker & Toskey for information regarding how the federal vaccine mandate on employers relates to county governments.
Below is the response, reproduced in its entirety. Members, of course, are also advised to consult with their corporation counsels on all legal matters:
On November 4, 2021, the Federal Occupational & Safety Administration (OSHA) issued its Emergency Temporary Standard (ETS) to protect unvaccinated workers from the risk of contracting COVID-19 at work.  Employers must require that (1) employees be vaccinated against COVID-19, or (2) be tested every seven days and wear a face covering if unvaccinated. 
The ETS applies to all employers with more than 100 employees, but does not apply to
(a) employees who do not report to a workplace where other individuals such as coworkers or customers are present, (b) employees while they are working from home, or (c) employees who work exclusively outdoors.
The ETS requires covered employers to develop, implement, and enforce a mandatory COVID-19 vaccination policy, with an exception for employers that instead establish, implement, and enforce a policy allowing employees who are not fully vaccinated to elect to undergo weekly COVID-19 testing and wear a face covering at the workplace.
The ETS requires employers to determine the vaccination status of each employee, obtain acceptable proof of vaccination, maintain records of each employee's vaccination status, and maintain a roster of each employee's vaccination status. Employers must also support vaccination by providing employees reasonable time, including up to four hours of paid time, to receive each vaccination dose, and reasonable time and paid sick leave to recover from the side effects of vaccination.
The ETS requires employers to ensure that each employee who is not fully vaccinated is tested for COVID-19 at least weekly (if in the workplace at least once a week) or within 7 days before returning to work (if away from the workplace for a week or longer). The ETS does not require employers to pay for any costs associated with testing. However, employer payment for testing may be required by other laws, regulations,
or collective bargaining agreements. In addition, nothing prohibits employers from voluntarily assuming the costs associated with testing.
Employers must also ensure that each employee who is not fully vaccinated wears a face covering when indoors or when occupying a vehicle with another person for work purposes.
The ETS is effective immediately upon publication in the Federal Register on November 5, 2021.  To comply, employers must ensure all provisions are addressed in the workplace by Dec. 5, 2021 (other than testing for employees who have not completed their entire primary vaccination doses), and by Jan. 4, 2022, for testing of employees who have not received all doses required for a primary vaccination.
It is important to note that the Federal OSHA does not directly apply to Michigan employers. Rather, Michigan has an approved State Plan of its own under the Michigan Occupational Safety and Health Act (MIOSHA), MCL 408.1001 et seq.
However, even though the ETS does not directly apply to Michigan, under MIOSHA, MCL 408.1014(5), within 10 working days after a new Federal OSHA Standard is adopted or promulgated by the U.S. Department of Labor, the Director of the Michigan Department of Labor and Economic Opportunity is required to initiate the processing of an administrative rule that is substantially similar to the Federal OSHA Standard. The Director may also promulgate an MIOSHA Emergency Temporary Rule under MCL 408.1021(2).
Adoption of this ETS, or an ETS that is at least as effective as this ETS, by State Plans must be completed within 30 days of the promulgation date of the final Federal rule, and State Plans must notify Federal OSHA of the action they will take within 15 days.
Thus, although the ETS does not directly to Michigan, the substance of the ETS is required to be processed as an administrative rule in Michigan.  MCL 408.1014(5); MCL 408.1021(2). 
MIOSHA applies to all places of employment, except domestic employment and mines, MCL 408.1002(1), and applies to all employers, including the State or a political subdivision (including Counties) that employ one or more persons.  MCL 408.1005(2); MCL 408.1006(2); MCL 408.1009. MIOSHA applies to the judicial branch of government.
More county voices needed to oppose privatization bid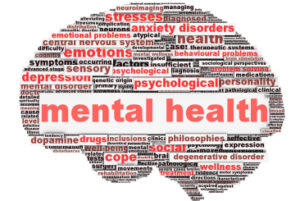 MAC continues to urge county leaders to voice their opposition to bills that would create a damaging privatization scheme for the state's local mental health services.
Senate Bills 597-98, by Senate Majority Leader Mike Shirkey (R-Jackson) and Sen. John Bizon (R-Calhoun) respectively, create a timeline for privatization via a phased approach. Full financial integration would be extended from 2026 to 2030 to account for the revised timeline. Additionally, the legislation requires that any General Fund money distributed to the CMHs or other providers, as determined by the state, must receive 100 percent of the intended reward — no administrative fees would be permitted.
MAC opposes any move to shift toward privatization of our local public mental health system. MAC has provided testimony on the issue and joined on a letter with criminal justice partners that share concerns.
To help make our case to the Senate, please use MAC's email advocacy tool to send your message of opposition to your senator with just a single click. Feel free to customize the email as you see fit. Personal stories or examples of our local system success stories are extremely helpful.
As of Friday, 28 county leaders had sent in messages of opposition via the advocacy tool. But many, many more are needed to sway the Senate.
A one-pager on the issue can be found here and provides bullet-pointed concerns of the legislation. A list of concerns, as well as a list of the groups in opposition, can be found here and used as you see fit.
For more information on this issue, contact Meghann Keit-Corrion at keit@micounties.org.
Committee vote pending on bills for 4-year terms; send in your email of support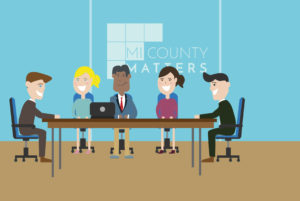 MAC is asking county leaders to share their support for legislation for four-year commissioner terms as a House committee continues its review of two Senate-backed bills.
Senate Bills 242 and 245 are before the House Committee on Local Government and Municipal Finance, which took testimony from MAC and others in late October. A vote was not scheduled on them this week. The bills, by Sen. Ed McBroom (R-Dickinson) and Sen. Jeremy Moss (R-Oakland), passed the Senate with broad, bipartisan support earlier this year.
MAC is urging all members who have not already done so to utilize our digital advocacy tool to send messages of support to their various state representatives.
MAC also thanks the 29 counties whose boards have passed resolutions of support: Allegan, Alpena, Bay, Berrien, Cheboygan, Clinton, Huron, Crawford, Delta, Dickinson, Emmet, Genesee, Houghton, Ionia, Isabella, Lenawee, Macomb, Manistee, Marquette, Mecosta, Newaygo, Oceana, Ogemaw, Ontonagon, Oscoda, Sanilac, Van Buren, Washtenaw and Wexford.
For more information on this issue, contact Deena Bosworth at bosworth@micounties.org.
MAC praises plan to invest in public safety, 'Jobs Court'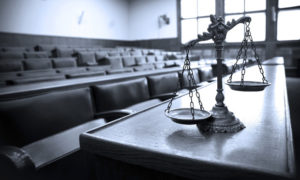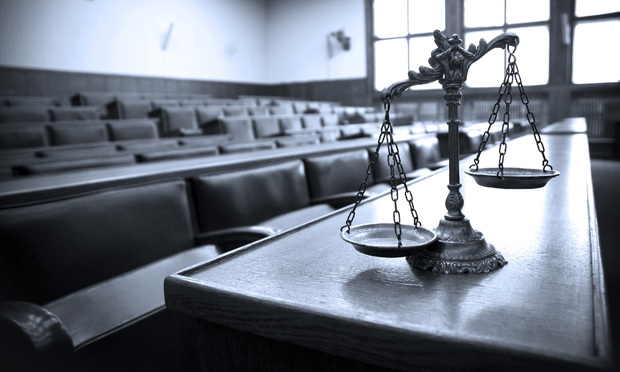 A proposal to invest $30 million "to reduce violence in communities across Michigan by establishing a range of community violence prevention initiatives informed by data and best practices used nationwide" drew praise from MAC's executive director this week.
Stephan Currie, responding to Gov. Gretchen Whitmer's "third pillar" of her MI Safe Communities initiative, said, "Investing in safe communities is critical, and Michigan's counties welcome an enhanced state partnership in this effort.
"A primary county function is to protect public safety through sheriff, prosecutor and judicial offices. The increased awareness of individuals with mental illness in our criminal justice system has led to innovative partnerships and locally driven responses. We applaud investment in efforts to reduce violence, support law enforcement and ensure individuals with mental illness are getting the community support they deserve," Currie added.
The $30 million investment, divided into 30 $1 million grants, "will go to communities with the highest increases in violent crime. Community-based violence intervention and prevention (CVI) programs apply an effective, localized approach to gun violence reduction, providing evidence and community-informed, comprehensive support to individuals who are at greatest risk of gunshot victimization," Whitmer's office said this week.
In a separate announcement regarding MI Safe Communities framework, the administration proposed a $5.5 million investment to establish Jobs Court, a pilot program to give up to 450 eligible defendants in Wayne, Genesee and Marquette counties accused of low-level, nonviolent crimes an opportunity to obtain and maintain gainful employment. Eligible Jobs Court participants would be matched with employers to work a good paying job with benefits, opportunity, and training to learn transferable career skills.
For more information on MAC's courts and public safety policies, contact Meghann Keit-Corrion at keit@micounties.org.
County millage requests gain favor from voters across Michigan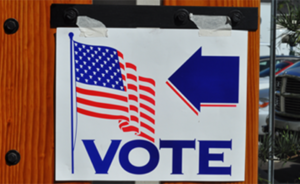 Approvals by voters in Emmet and Manistee County for funds for their local medical care facilities were among the highlights of county-related millage elections on Nov. 2.
In Emmet, voters agreed to a .25 mill increase to raise $7.6 million for Bay Bluffs Medical Care Facility for improvements, while Manistee voters said yes to property taxes to generate $24 million to renovate its structure built in 1961.
Nine of the 10 county millages tracked by MAC and the Gongwer News Service were approved, with Luce votes approving three of them.
For details, click here.
Webinar features Michigan's success on jail reforms
Counties across the country are facing increased jail populations, particularly with housing individuals with mental illness, and are working with state leaders to consider policies to reduce those jail populations and maintain public safety. Meghann Keit-Corrion of MAC recently joined the National Association of Counties, the Pew Charitable Trusts and a former county commissioner and member of the Michigan Jails Task Force for a webinar featuring the taskforce recommendations and enacted policy to safely reduce jail populations.
Jim Talen, a former Kent County commissioner who served on the Michigan Task Force, participated in the webinar, sharing his personal experiences from the group's deliberations.
Pew, which helped spearhead the Michigan effort, has collected a wealth of materials on the topic:
For more information on this issue, contact Keit-Corrion at keit@micounties.org.
MAC offices to observe holiday on Nov. 11
MAC's Lansing offices will be closed on Thursday, Nov. 11 to observe the Veterans Day holiday.
Normal office hours will resume on Friday, Nov. 12 at 8 a.m.
Also, don't forget to "fall back" on your clocks on Sunday morning!
Input sought from county leaders on child health programs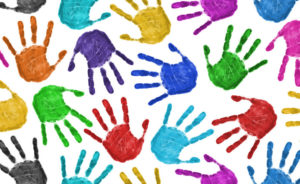 In response to an "unprecedented" increase of $16.5 million in the state budget for the Child and Adolescent Health Center Program, the School-Community Health Alliance of Michigan is surveying community leaders about services.
To complete this short survey, click here.
"This is the biggest increase to the program that we've experienced and want to be as helpful as we possibly can be to all of the potential sponsoring agencies, schools and others who may want to apply for these funds," said Renee Topolski of the alliance.
To see current models of care through the program, click here.
Staff picks