Biden promises 'flexibility' on county investment funds
President Joe Biden said his administration is committed to flexibility in how counties utilize the $65 billion provided directly to them via the recently enacted American Rescue Plan.
"County officials have a partner in my administration," Biden added in an address to attendees of the National Association of Counties' (NACo) Virtual Legislative Conference this week.
Biden's remarks came just days before the start of National County Government Month in April, the annual celebration of the work of 3.6 million county public servants.
Staffs at MAC and NACo continue to gather information to aid the U.S. Treasury in developing guidelines and best practices on how counties can utilize the federal investment funds.
Michigan's 83 counties alone will be receiving $1.95 billion.
NACo encourages county leaders to help them provide feedback to the U.S. Treasury on proper implementation of this huge investment by filling out a form with questions you have on allowable expenditures.
How to navigate meeting questions on multi-county entities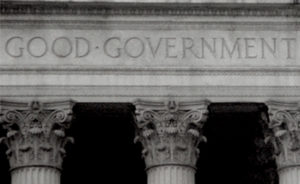 MAC has fielded questions this week from members about how the provisions of the Open Meetings Act (OMA) and public health orders will affect the meetings of multi-county entities after March 31, 2021.
First, it depends on a few factors (where the meeting would be held if in person, where individual members are, etc.).  Here is a breakdown for the entity or individual members to meet virtually:
If all counties that the entity covers declare a local state of emergency; or
If the county that the entity meeting would be held in person declares one or the local municipality where the meeting would be held declares one; or
If only one of the counties/municipalities declares a state of emergency only the members that reside in that geographic region may appear virtually if the meeting is being held in a county or municipality NOT under a state of emergency.
After March 31, 2021, it would be advisable when the meeting is called to order to indicate how the meeting is being held remotely (under which state of emergency), or if certain members only are appearing remotely, make sure they indicate which state of emergency is allowing them to appear in such a manner. Further, individual members may want to find out if their city, village or township has done the same for their individual options to appear remotely should they choose to do so.
For information on best practices for public meetings for county boards after March 31, 2021, click here.
Property tax exemptions on broadband head to governor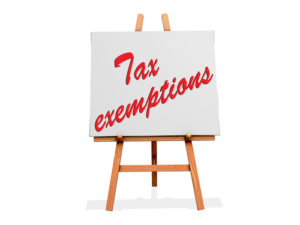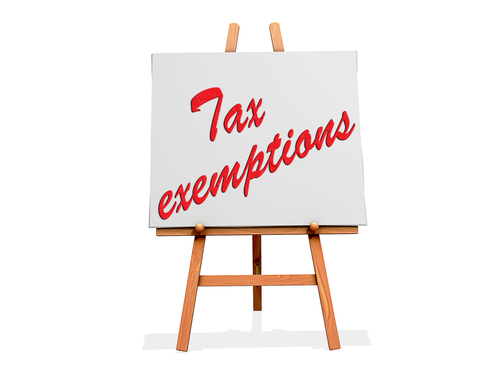 Two bills that would offer exemptions from local property taxes on broadband equipment are on their way to Gov. Gretchen Whitmer's desk, despite numerous concerns raised by MAC and others.
Senate Bill 46, by Sen. Aric Nesbitt (R-Van Buren), and House Bill 4210, by Rep. Beth Griffin (R-Van Buren), are touted by supporters as removing an impediment to the expansion of broadband into unserved and underserved areas of the state by exempting this eligible high speed broadband equipment from personal property taxes if that equipment was installed after Dec. 31, 2020. For the exemption to apply, it must resolve a lack of broadband service and deliver at least 255 megabits per second (Mbps) downstream and three Mbps upstream for internet service.
Although MAC is supportive of the expansion of high-speed broadband service, we remained opposed to the legislation because there is no reimbursement mechanism for our revenue losses. The state is again not paying for their policy priorities because the exemption is not at the discretion of the county, but a mandated exemption.
For more information on this issue, contact Deena Bosworth at bosworth@micounties.org.
Materials Management Plans advance out of House committee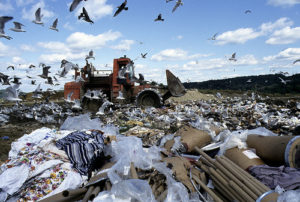 An eight-bill, bipartisan package rewriting the section of the Natural Resources and Environmental Protection Act that governs solid waste planning was passed out of the House Committee on Natural Resources and Outdoor Recreation this week. The committee, chaired by Rep. Gary Howell (R- Lapeer) took testimony on and voted out the same package of bills last session, but the bills died in lame duck. This session, they held two weeks of testimony and education on the issue and finally advanced the package to the House floor for consideration after spring break.
A significant amount of time, dedication and work has gone into this package by all of the stakeholders and the product that they voted out was based on an overall consensus. Not everyone is happy with the entire package, and there are a few issues that still need to be ironed out, but the package is a modernization of the statute which reflects an emphasis on materials management, sustainable disposal of waste and additional environmental protections.
MAC supports HB 4454-4461 in concept with just a few, but significant, reservations. …
Veterans legislation continues march through Legislature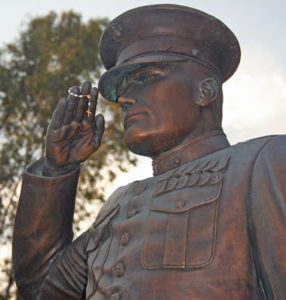 Improvements to efforts to aid Michigan's 600,000-plus military veterans moved a step closer to enactment this week as a House committee advanced Senate Bill 10.
SB 10, by Sen. Lana Theis (R-Livingston), would allow county veteran service boards to meet in a closed session to interview a veteran, their spouse or a dependent regarding an application be benefits. This is meant to remove any concerns about a lack of privacy by veterans or their families seeking help, while maintaining public involvement and oversight. The veteran service committee would still be required to hold a vote to award grants in a public session. MAC supports SB 10.
Meanwhile, MAC-backed House Bill 4122, by Rep. Annette Glenn (R-Midland), was the subject of testimony in the Senate Families, Children and Veterans Committee from MAC and others this week. HB 4122 adapts state law to the realities of service delivery to Michigan veterans.
Among the MAC-supported changes in the House measure are:
Allowing grant funds to be expended for direct financial assistance for an emergent relief program (as counties continue to navigate through COVID-19 response, ensuring proper care and resources for our veteran community will remain a priority)
A 60-day window for the MVAA to distribute the grant, once approved by the county
A limited reduction in the county maintenance of effort (MOE) requirement to support hard-pressed counties (counties are not able to reduce the funding and supplant the reduction)
An exemption for the 20 hours per week staffing requirement, if approved by the Michigan Veterans Affairs Agency
Votes on both bills are expected in mid-April.
For questions, please contact Meghann Keit-Corrion at keit@micounties.org.
MAC testifies on indigent defense funding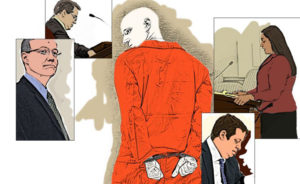 MAC spoke in support of continued and sufficient funding for counties to implement existing and upcoming indigent defense standards before a Senate appropriations panel this week.
The Senate Appropriations Subcommittee on Licensing and Regulatory Affairs, chaired by Sen. Aric Nesbitt (R-Van Buren), oversees the nearly $500 million budget for the Department of Licensing and Regulatory Affairs, which includes the governor's recommended $148 million line item to support Michigan Indigent Defense Commission (MIDC) grants that go in large part to counties to implement state mandates.
A $31.4 million increase sought in the governor's budget will continue supporting standards 1-4 and the implementation of standard 5, which is due for compliance in county plans and costs analyses to the commission by April 27.
In their role of planning and managing indigent defense systems, counties continue to take great care with the public dollars entrusted to them, MAC told the panel. MAC also noted the work at the county level being done to streamline implementation of the defense standards.
While highlighting many successes throughout the new process, MAC also identified areas in which members have voiced concern. State law is intended to assure local control of these systems. However, many counties have struggled to see local control being implemented in a practical sense as the commission evaluates plans. If items are disapproved in plans, yet the county believes it is important to the effectiveness of the standards and defense, neither the grant nor local share can be used to support those disallowed costs. Counties then must go outside of their own local share money to a separate county general fund source.
MAC also emphasized the need to improve the grant reporting requirements and substantiating documentation. Counties from every corner of the state have voiced concern over the amount of back-up material requested on a regular basis. While general grant contract financial statements are welcomed, the additional paperwork and numerous requests by MIDC are becoming particularly burdensome. Isabella County Controller/Administrator Margaret McAvoy emphasized this point and provided information to the subcommittee on current county audit policies that ensure dollars are tracked responsibly.
A full video of the hearing can be found here.
For questions, contact Meghann Keit-Corrion at keit@micounties.org.
Diversity is one of many workshop topics at 2021 Legislative Conference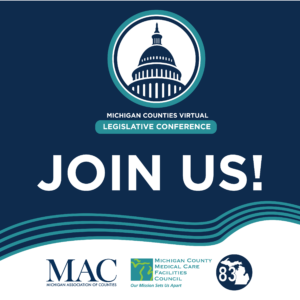 The Michigan Counties Virtual Legislative Conference is barely a month away and preparations are accelerating on what we expect to be a unique and interesting event.
County officials are urged to register by April 14 to get the best rate for the two-day event.
Among the 12 workshops designed for MAC members will be "Dispelling the Myths of Diversity, Equity and Inclusion (DEI) in County Work" on April 29.
Robyn Afryk, director of Ottawa County's DEI Office and Roger Bergman, board chair of the county, will provide an overview of how Ottawa County established the first office of DEI in 2018 and brought it up to full strength in 2019. Come hear about the origins of the office, its current priorities and what the role of a commissioner looks like in this work.
Participants can expect time for a robust discussion and Q/A also.
MAC has designated the workshop for credit in its County Commissioner Academy (CCA), a professional development program for commissioners incorporating a series of events and workshops focused on the day-to-day responsibilities of a Michigan county commissioner.
Speaking of CCA, MAC will honor the first graduating "class" of "Certified" Michigan county commissioners during a Plenary session of the conference on April 29.
Remember, all conference events are included in your single conference fee, which is now just $100 if you are a member of MAC or the Michigan County Medical Care Facilities Council.
Ottawa's Kuyers joins NACo Board of Directors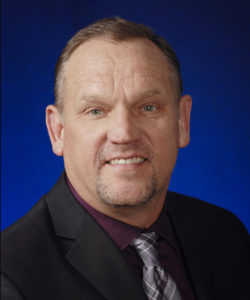 Ottawa County Commissioner Phil Kuyers was selected last week to serve on the Board of Directors for the National Association of Counties (NACo).
Kuyers, the first vice president on the MAC Board of Directors, replaces Ken Borton of Otsego County, who resigned his commissioner's seat and all county roles at the end of 2020 to take his newly won seat in the Michigan House of Representatives.
"It's a privilege to be appointed to the NACo Board," Kuyers said. "My goals on the board are to have more insight for MAC and the counties of the state, and to offer input on the board in its policies and platforms in Washington."
Kuyers was selected during a virtual meeting of the NACo Board on March 19.
Kuyers joins three other Michigan residents on the board:
Veronica Klinefelt, MAC Board president and Macomb County commissioner
Orrin Bailey, CFO of Kinexus, a workforce development organization
Jayne Sabaitis, administrator of Maple Lawn Medical Care Facility, the county-owned skilled nursing facility in Branch County
Podcast 83 goes live again on Monday, March 29
The Podcast 83 team returns on Monday for another live session to report on activity in Lansing and Washington, D.C., that affects Michigan's 83 county governments and the people they serve.
Click here to register for the live event, which will include a Q&A session on all of the hot legislative topics. The episode starts at 3 p.m. on Monday, March 29.
Members can view any previous episode of the Podcast, sponsored by DTE Energy, on the podcast webpage.
Counties, check your figures on payroll reimbursements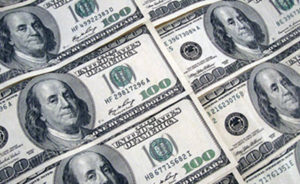 Counties that have applied for funds via the Public Safety and Public Health Payroll Reimbursement Program (PSPHPR) are asked to review their figures as soon as possible.
The PSPHPR Prorated Award Amounts as of March 23, 2021 listing is available on the Michigan Treasury's PSPHPR website. Treasury is asking all PSPHPR applicants to review the listing. If a county applied for the program and they are not on the list, they need to notify Treasury by April 6. 
If an applicant identifies an error or omission, please contact Treasury at 517-335-0155 or by emailing Treas-CARES@michigan.gov.  Applicants must contact Treasury by Tuesday, April 6, 2021, with any concerns.
If an applicant does NOT identify an error, no further action is required to notify Treasury. 
Please note the following regarding the PSPHPR Prorated Award Amounts as of March 23, 2021 listing:
Prorated Award Amounts are not final.
Treasury is in the process of completing final audits of the PSPHPR applications (affected applicants have been contacted).
Awards will be finalized upon completion of the final audits and after the applicant's review of the PSPHPR Prorated Award Amounts as of March 23, 2021 listing.
Final Prorated Award Amounts are projected to be published in April 2021.
The "Balance to Pay" amounts are the current projected amounts to be paid by Treasury to applicants.
"Balance to Pay" amounts that are negative indicate that an applicant's "Initial 50% Payment" was greater than the "Prorated Award Amount."
Once the prorated award amounts are finalized, applicants will need to repay the negative amounts.  Do not repay the negative amounts until contacted by Treasury. 
All amounts are subject to change. Any changes to one applicant will impact all other applicants' amounts. Once Final PSPHPR Prorated Award Amounts are calculated, no further adjustments can be made.
Questions can be emailed to Treas-CARES@michigan.gov or by contacting the Treasury CARES Grant Program Hotline at 517-335-0155.
State seeks public input on housing plans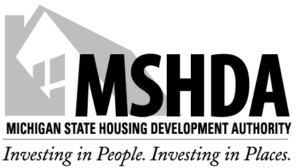 The Michigan State Housing Development Authority (MSHDA) is undertaking a planning process to create a new strategic housing plan in Michigan. This is the first such effort in some years. A major push to get resident feedback has been to circulate an online survey instrument so that residents (renters, homeowners) and stakeholders (landlords and developers) can weigh in on their priorities and needs. The link to the survey is  https://www.surveymonkey.com/r/MIHousingSurvey for English speakers.
This link will take you to a survey that takes about 10 minutes to answer which guides the respondent to the right questions (which change depending on whether one is a renter, homeowner, landlord or developer). 
In addition to doing an online survey, respondents can complete a survey over the phone by calling 833-312-2002, M-F, 8 a.m. to 5 p.m.
Helpline staff are also working with a translation service provider to assist Michiganders who speak limited English.
For more information on this effort, visit www.michigan.gov/housingplan.
Google offers free webinar on digital tools for your local economy
A webinar designed for state and local leaders on digital tools for your community will be offered on Tuesday, March 30 from 1 p.m. to 2 p.m. EST.
The webinar is free and sponsored by Google.
"Whether constituents are looking to build a small business or find a new career, digital tools are helping Michiganders mitigate the challenges of the COVID-19 crisis, and are helping to enable a faster, stronger recovery," Google said in announcing the session.
Staff picks