Four-year terms headline MAC's legislative priorities for year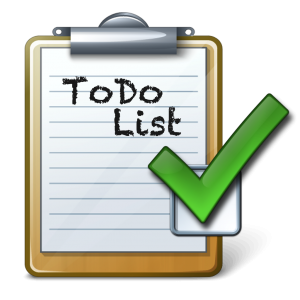 A state law authorizing four-year terms for county commissioners tops the legislative priorities list issued by the Michigan Association of Counties this week.
"We made it further than we ever have in Lansing on 4-year terms in the 100th Legislature," said Deena Bosworth, director of governmental affairs, "so we enter the 101st Legislature with optimism that we will succeed now."
Michigan is among just five states with two-year terms on all commissioners. As MAC Board Member Jim Storey of Allegan County testified before the last Legislature, "As the scope of services has expanded and deepened, the tasks expected of commissioners have also grown. When Boards of Supervisors were the norm, the primary task was adopting an annual budget and ensuring tax collection. … In short, the administrative-legislative function exercised by county government, as the Citizens Research Council observed, is far more complex and detailed than when Michigan's founders set up our current system of local government."
Other goals for the year are:
Enacting Reforms to Improve the Functioning of Local Courts
Bolstering Michigan's System of Financing Local Government
Ensuring the State Covers Costs for Property Tax Exemptions
Adopting Measures to Reverse Damage Inflicted by "Dark Stores"
Addressing Roads, Underground Infrastructure and Threats to Michigan's Waters and Shorelines
Bolstering Michigan's Human Services Programs
Once bills are "dropped" with the Legislature for work in these areas, MAC will be issuing a list of Action Items and digital advocacy campaigns for members to use in contacting their lawmakers.
Annual priorities are developed in accordance with MAC's policy platforms. For more information on MAC's policy plans, contact Deena Bosworth at bosworth@micounties.org.
State releases 'dine safely' guide in advance of Feb. 1 restart for indoor dining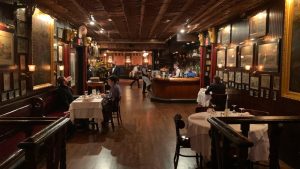 The Michigan Department of Health and Human Services (MDHHS) released its next epidemic order which will go into effect on Monday, Feb. 1 and will last three weeks, until Sunday, Feb. 21, which includes provisions for indoor dining.
In addition to dining indoors with certain restrictions, the order allows for concessions at casinos, movie theaters and stadiums; personal services requiring mask removal; and non-residential gatherings of up to 10 people from two households.
See links below for additional details and resources:
As always, visit MAC's COVID-19 Resources Page for the latest news.
MAC policy committees staffed with members from 44 counties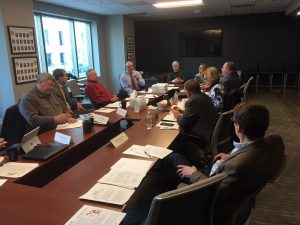 MAC's six policy committees will have members from at least 44 of Michigan's 83 counties after MAC Board President Veronica Klinefelt of Macomb County approved appointments for 2021 this week. 
"The level of participation in the committees this year is inspiring," said Deena Bosworth, MAC's director of governmental affairs. "We have a diverse group of commissioners representing all regions of our state. This level of engagement is essential for us to effectively represent county interests in Lansing."
All committees will meet virtually for the first half of 2021, while MAC considers whether to make virtual sessions permanent.
Committee sessions start at the end of January with our Judiciary Committee. All others will begin in February. Visit MAC's digital events calendar for dates and times.
Committee meetings are designed to brief members on key issues, discuss pending legislation and, of course, prep changes to the association's policy platforms for review by the MAC Board in June and by membership at the Annual Conference. Committees generally meet between February and May and September and October.
For more information on committee work, contact Deena Bosworth at bosworth@micounties.org.
Legislature unveils new committee assignments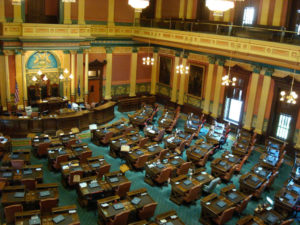 Legislative committees were announced this week by the 101st Legislature.
The House is currently divided between 58 Republicans and 52 Democrats. Members serving on the House Appropriations Committee, led by Rep. Thomas Albert (R-Kent), include seven former county commissioners, included a former MAC Board president, Rep. Ken Borton (R-Otsego).
Chairing the committee on Local Government and Municipal Finance is Ionia's Rep. Julie Calley (R-Ionia). Calley is a former Ionia County commissioner. Rep. Robert Bezotte (R-Livingston) will serve as vice chair of the committee in his first year elected to the House, with Rep. Jim Ellison (D-Oakland) as minority vice chair.
Rep. Graham Filler (R-Clinton) will maintain his post on the Judiciary Committee. Rep. David LaGrand (D-Kent) will stay as the minority vice chair. 
Rep. Jim Lilly (R-Oakland) will lead Rules and Competitiveness as chair, with Rep. Sarah Anthony (D-Ingham) as minority vice chair.
Other notable policy committee chairs include:
Health Policy – Rep. Bronna Kahle (R-Lenawee)
Elections and Ethics – Rep. Ann Bollin (R-Livingston)
Natural Resources and Outdoor Recreation – Rep. Gary Howell (R-Lapeer)
Tax Policy – Rep. Matt Hall (R-Calhoun)
Transportation -Rep. Jack O'Malley (R-Benzie)
The full committee list can be found here.
Serving as lead to the General Government subcommittee, charged with budgeting revenue sharing each year, is Rep. Greg VanWoerkom (R-Muskegon). The new appropriations subcommittee list can be found here.
Senate announced earlier this year some policy committee changes, including Sen. Roger Victory (R-Ottawa) as chair of the Judiciary Committee, replacing Peter Lucido, who left for the post as Macomb County prosecutor. Senate appropriations subcommittees are expected to be announced next week.
The Senate is split 20-16 in favor of Republicans, with two vacancies to be filled later this year.
The legislative chambers are finishing their organizational work in advance of Gov. Gretchen Whitmer's State of the State address on Jan. 27 and her fiscal 2022 budget proposal in early February.
Whitmer plan would spend $5.6 billion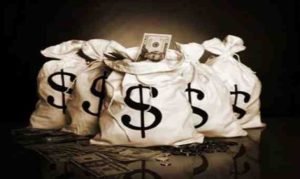 At a press conference held Tuesday afternoon, Gov. Gretchen Whitmer unveiled a COVID Recovery Plan that outlines $5.6 billion in overall spending, including a request to use about $274 million from the state's General Fund, which the Legislature would have to approve.
The spending boost would come from three buckets:
$274 million from the General Fund, bolstered by stronger than expected revenues in recent months
$309 million from the state School Aid Fund,
$5 billion in federal funds coming from COVID-19 relief packages
During the Q&A portion of the event, the governor said it would take two years to each vaccination goals based on the present pace, though she is confident the incoming Biden administration will accelerate the delivery of more vaccines.
NACo resets Legislative Conference to virtual events in March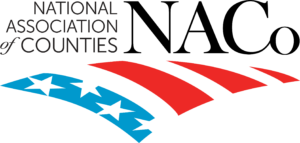 Registration is now open for the 2021 National Association of Counties (NACo) Legislative Conference. The event will take place virtually over several days throughout March, with bonus content throughout April. Check out the schedule overview and visit NACo.org/Leg for the latest updates and speaker additions.
March 8-12: Policy Steering Committee Week
March 17-19: Governance Meetings
March 24-26: Workshops & Seminars
March 31-April 1: CIO Forum
Michigan gets $363 million in federal aid for broadband work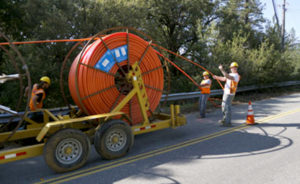 Michigan will get almost $363 million in federal funding over the next 10 years to expand broadband access to 249,263 sites statewide, officials of the Michigan Economic Development Corp. announced.
The funding is being awarded through the Federal Communications Commission (FCC) Rural Digital Opportunity Fund Phase 1 auction.
Counties and municipalities continue to be excluded from participating in the granting process to help solve the longstanding rural broadband accessibility.  However, the full list of company awards can be found here.
Additionally, the interactive broadband map from Connected Nation Michigan is excellent tool if you want to see what parts of the state receive internet service and the type of service provided.
Webinars aimed at jail, public safety practices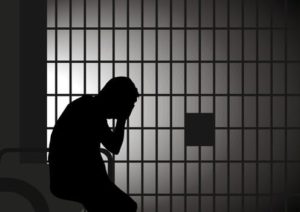 County leaders are invited to participate in two upcoming webinars on jail and public safety practices in Michigan, offered by Wayne State University's Center for Behavioral Health and Justice.
Mitigating COVID-19 in Jail Settings Community of Practice Webinar – Jail Policies and Procedures for COVID-19 and Beyond
Thursday, Jan. 28, 2021, 1 p.m. to 2 p.m.
COVID-19 Mitigation Strategies in Jail Settings Community of Practice webinar is the second of a monthly series that aims to contribute to the mitigation of COVID-19 in jail and other incarceration settings. The January event will provide an overview of jail facilities, especially for public health professionals to learn more about general and COVID-19 specific jail facility processes and policies and will feature facilitated discussions with stakeholders from across the country while highlighting COVID-19 mitigation strategies in jail settings with key personnel. To learn more about the COVID-19 Mitigation Strategies in Jail Settings, visit the toolkit.
Juvenile Justice in Michigan: What's Next?
Thursday, Feb. 11, 2021, 1 p.m. to 2:30 p.m. 
In 2020, the National Juvenile Defender Center issued the report "Overdue for Justice: An Assessment of Access to and Quality of Juvenile Defense Counsel in Michigan." Join us as we discuss the report findings, the landscape of juvenile defense in our state, system reform priorities, and next steps toward improving access to justice for Michigan's children.
This event is hosted by the State Appellate Defender Office (SADO) and is proudly co-sponsored by the Center for Behavioral Health and Justice.
Staff picks
State leaders 'pleased' with vaccine progress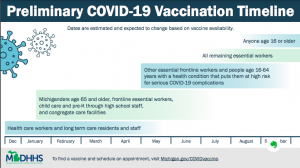 During a hastily arranged video briefing for county leaders and others on Thursday, senior staffers of the Whitmer administration insisted that the distribution of COVID-19 vaccines is accelerating.
Chief Medical Executive Dr. Joneigh Khaldun said she was "pleased" with the progress made to date. Data shared this week showed fewer than 900,000 doses of vaccine had been given to residents or were scheduled for delivery. The state's goal is to vaccinated 5.6 million people, or 70 percent of the state's population that is age 16 or older.
Among other points made during the briefing, which did not allow time for Q&A:
The limiting factor right now is the supply of vaccines to Michigan
Supply issues have forced the state to scale back its original plan to delivery 60,000 doses per day
The state is following federal guidance on vaccine protocols and schedules
The phases for which groups gain access when (see newest chart above) always were expected to overlap each other, meaning that some members of a later vaccine group could be getting vaccinated even if not everyone in an earlier group had finished their vaccinations
Providers are asked to get 90 percent of their available doses in arms within seven days
For most employers, vaccine access will be "more complicated" than it is with initial groups such as nursing home residents and health workers; the state is working with local health departments, pharmacies and others to speed the process
Those vaccinated still need to mask, distance, etc. until a large share of the state's population is covered
For the latest information on the state's vaccine plans, visit this website.
Biden relief plan includes $350 billion in aid to states and locals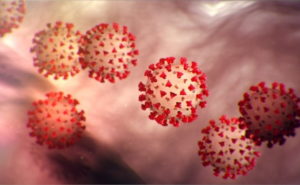 A proposed COVID-19 relief package from President-elect Joe Biden includes $350 billion in critical aid to state, local and territorial governments, the National Association of Counties reported Thursday.
Additional details are expected soon on the next potential round of COVID-19 federal relief is called the American Rescue Plan, a two-part strategy focusing on rescue and recovery.
"We thank President-elect Biden for introducing a plan that recognizes the vital, frontline role of America's counties in mitigating and ending the COVID-19 pandemic. For our county leaders, our focus remains on ensuring the public health, personal safety and economic wellbeing of our residents," said NACo Executive Director Matthew Chase.
America's 3,069 county governments support more than 1,900 local public health departments, nearly 1,000 hospitals and critical access clinics, more than 800 long-term care facilities and 750 behavioral health centers.
Additionally, county governments are responsible for emergency operations centers and 911 services, court and jail management, public safety and emergency response, protective services for children, seniors and veterans, and the "last of the first responders" with coroners and medical examiners, among many other essential public services.
NACo's coronavirus online hub includes county level examples of response efforts, interactive maps and analyses of federal actions.
Legislature opens for 101st session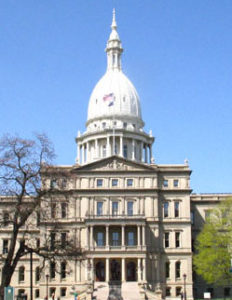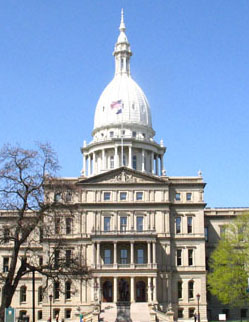 The 101st Legislature kicked off session on Wednesday with the swearing in of members, adoption of chamber rules and introduction of bills.
The House rules have new limited remote capabilities for members. Under HR 1, members of a committee may participate, but not vote on any bill, resolution or motion before the committee. The chair and clerk of the committee must be physically present.
New committees were also created, but committee chairs and members have not been announced. The chamber will continue a modified 2-committee process, as the new Rules and Competitiveness Committee will be similar to last term's Ways and Means Committee, but not all bills will have to go through it to reach the floor.
The first bill introduced this session, House Bill 4001, by House Speaker Pro Tem Pamela Hornberger (R-Macomb), would prohibit a legislator's ability to vote on a bill when a conflict of interest exists.
The Senate also opened its 2021-22 session with a second attempt to cap emergency orders issued by the Department of Health and Human Services at 28 days and requiring legislative approval for an extension. Senate Bill 1, sponsored by Sen. Lana Theis (R-Livingston) was referred to the Government Operations Committee, chaired by Senate Majority Leader Mike Shirkey (R-Jackson).
Other notable bills, either newly introduced or reintroduced due to incompletion last term, that counties should follow include:
SB 10 (Theis): Allows veteran services boards to hold closed sessions when interviewing veterans' applications for benefits
SB 11 (Theis): Mandates the CPL licenses must be processed during a declared emergency
SBs 14-15 (Zorn): Allow a prosecutor to bring charges in the drug-overdose death of a resident in the county, even if the illegal drugs were purchased in another county
Revenue Conference sees stable General Fund; low inflation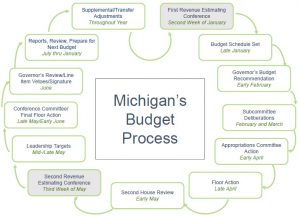 Michigan's Revenue Estimating Conference met Friday as part of the state's annual budget process and adopted a consensus report for the fiscal years of 2021-2023 that will be marked by a relatively stable General Fund and low inflation for the general economy.
While significant job gains are expected in the three-year period, they will not be equal to the number of jobs lost in 2020 due to the pandemic.
The General Fund — key because it is the source of county revenue sharing payments each year — will be total between $10 billion and $11 billion each year for the three-year period. the $10 billion mark, as it has been for several years.
Strong performance in home sales in recent months should result in property tax value "pop ups" under Proposal A in locations that can do Headlee rollbacks.
Sign up now for 10th local government webinar from Michigan Treasury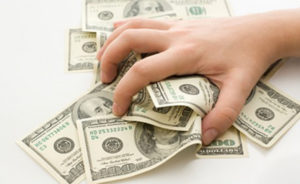 The 10th webinar in a series co-sponsored by MAC, the Michigan Treasury and other local government groups will be held on Tuesday, Jan. 19 from 2 p.m. to 3 p.m.
Topics will include an overview of the Michigan Consensus Revenue Estimating Conference and information regarding the requirements for single audits.
Participants can register and submit questions on the webinar's registration page.
Additionally, the Michigan Department of Treasury has developed a webpage with numbered letters, memorandums, webinars and resources regarding COVID-19 updates for local governments and school districts. This webpage was created to ensure that Michigan communities have access to the most up-to-date guidance and is updated frequently with information and resources as they become available. A recorded copy of this webinar and the PowerPoint will be made available within 24 hours after the webinar is completed on this webpage.
Treasury sets next 'Chart Chat' for Jan. 28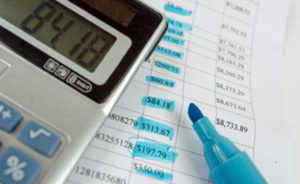 The Michigan Department of Treasury is pleased to announce our next "Chart Chat" webinar at 2 p.m. on Thursday, Jan. 28.
The Chart Chat Webinar Series provides updates to local government officials on accounting-related topics, updates from the Michigan Department of Treasury and information on sound fiscal management. Participation is valuable for any local government employee, including clerks, treasurers, elected officials, finance directors, city, township, or village managers, auditors and accounting staff, among others.
This Chart Chat webinar will cover:
Changes to the Uniform Chart of Accounts
F-65 Annual Local Unit Fiscal Report uses and problems
How to monitor fiscal health using general fund balance indicators
What local governments need to know about single audits
To register, please visit https://chartchat.eventbrite.com.
To submit questions for the Q&A section, email LAFD_Audits@Michigan.gov by Friday, Jan. 22.
Sweeney joins MAC's Governmental Affairs Team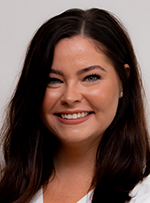 Hannah Sweeney, an Ubly native with legislative staff experience and a public policy degree from Michigan State University, will join MAC in January as governmental affairs assistant.
"Hannah will be a great addition to Governmental Affairs Team," said Deena Bosworth, director of governmental affairs. "She has a background in education public policy and is looking forward to translating that into tackling the issues our counties face in a daily basis."
"I am excited to join MAC and advocate for all 83 counties in Michigan," Sweeney said. "I wanted to work with the organization to bridge the gap between the state and local governments to ensure every community receives the resources that are needed."
Sweeney has a bachelor's degree in political science from Saginaw Valley State University and a master's in public policy from Michigan State University. She also served as a policy fellow at the Institute of Public Policy and Social Research at Michigan State University and has worked in two legislative offices. She can be reached at sweeney@micounties.org.
MAC offices will close for MLK Holiday
Please note that MAC's offices and operations will be closed on Monday, Jan. 18 to observe the Martin Luther King, Jr. holiday.
MAC will resume normal operations on Tuesday, Jan. 19 at 8 a.m. Of course, if you have an emergency need, you may contact the relevant MAC staffer by cell.
County Government Guide still available at a discount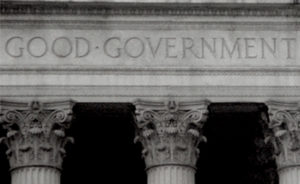 Copies of the Fifth Edition of the Guide to Michigan County Government are still available at discounted pricing, MSU Extension announced this week.
The guide is the definitive published source for background and materials on county government in Michigan and is on every desk at MAC's Lansing headquarters.
The discounts are:
Code MIGOV for 25% off on single copies
Automatic 30% off for orders of 4 copies or more
The discounts continue through May 31.
To order, go to https://shop.msu.edu/product_p/bulletin-e3209.htm
DNR sets recreation grants workshop for Jan. 21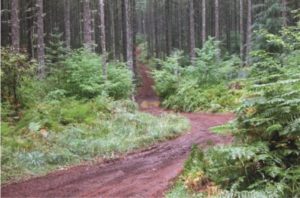 The Michigan Department of Natural Resources is hosting a virtual recreation grants workshop on Jan. 21 to assist you in applying for funding through the Natural Resources Trust Fund, Land and Water Conservation Fund and Recreation Passport Grant Programs. The workshop covers the process and requirements to apply for grants supporting the acquisition or development of a public outdoor recreation facility. 
There is no cost to participate, but registration is required.  You can register to attend the workshop on the DNR's Website or by clicking here. A recording of the workshop will also be made available following the event on the DNR's recreation grants workshop page.
Staff picks
State expands vaccination eligibility; fewer than 500,000 vaccinated so far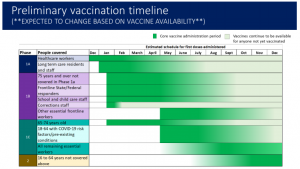 State leaders announced this week an expansion of the vaccination effort against the COVID-19 pandemic.
The state has moved to phase 1B of distribution, which includes individuals 65+, teachers, local frontline workers and jail staff. The state has given county health departments the approval to start scheduling phase 1B vaccinations beginning Monday, Jan 11.  Due to limited vaccine availability and cold chain storage restrictions, not all health departments are able to begin vaccinating phase 1B eligible individuals on Monday. Information on the process and to determine if your local health department is scheduling individuals eligible for phase 1B vaccination can be found here.
To date, 80 percent of deaths due to COVID have occurred among those age 65 and older. Michigan has administered more than 150,000 doses of the 700,000 vaccines shipped.
Many health departments are reporting uncertainty on when more vaccines will become available and growing concerns to identify and schedule those who may not have the tools to navigate an online appointment system. The governor has seen criticism on the numbers as reports show Michigan 11th in the nation when it comes to total vaccines administered, yet a joint letter from a coalition of governors was sent to federal officials this week requesting a release of more vaccines as the roll out grows to more eligible recipients.
County commissioners should ensure they have the most up-to-date information from their local health directors to share with constituents.
For more information on this issue, contact Meghann Keit at keit@micounties.org.
Whitmer signs stack of bills spurred by county-state jail task force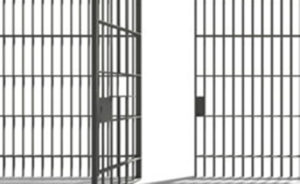 A huge legislative package of reforms suggested by a joint county-state task force on jail policies was signed into law recently by Gov. Gretchen Whitmer.
The laws are the product of months of input from around the state and legislative work from the Joint Task Force on Jail and Pretrial Incarceration.
Among the bills signed into law were Senate Bills 1046-1051, House Bills 5844 and 5854-57 and HB 5846.
MAC largely supported all these measures but was neutral on SBs 1046 and 1048.
While MAC applauds the progress made in 2020, we support further legislative efforts to act on recommendations pertaining to behavioral health in our jails. State support for mental health diversion, screening tools and increased financial resources is greatly needed to serve this jail population.
For more information on this issue, contact Meghann Keit at keit@micounities.org.
Whitmer lets automation tax break bills expire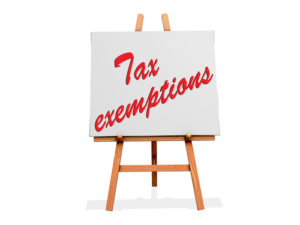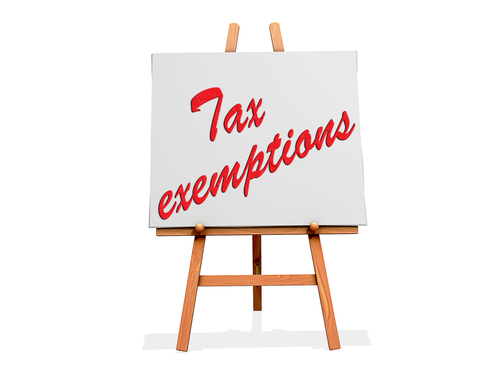 A push by the retail giant Meijer for a sales, use and Personal Property Tax (PPT) exemption for large retailers who are installing and utilizing automation equipment to assist with their distribution systems failed this week after the clock ran out for Gov. Gretchen Whitmer to sign it, thereby creating a "pocket vote."
Senate Bills 1149-1150 and 1153 sought to exempt property, advocates said, that is industrial in nature and the same types of exemptions enjoyed by those same types of companies located in the state's renaissance zones. They also claimed the automation equipment does not reduce jobs because these employees are redeployed into other areas of their company or they retire. MAC disagreed with those claims, opposed the bills and urged the governor to reject the legislation.
For more information on this issue, contact Deena Bosworth at bosworth@micounties.org.
Solar equipment tax bill rejected by governor
Legislation to exempt solar equipment from ad valorem property taxes and replace the levy with a payment in lieu of taxes (PILT) system was vetoed by Gov. Gretchen Whitmer. Although a PILT system, as opposed to a valuation and depreciation model, has its merits, MAC opposed the bills and urged the governor to reject the legislation. MAC expects the policy discussion will resume later in 2021.
For more information on this issue, contact Deena Bosworth at bosworth@micounties.org.
Legislative chambers release session calendars for 2021
The Michigan House of Representatives and Senate have released their session schedules for 2021.
The 110-member House has identified 100 days as session days. The 38-member Senate has only released a schedule through June, which calls for 65 session days by June 30.
The National Conference of State Legislatures rates Michigan's as one of four "green" bodies among the 50 states, meaning they are "full-time, well-paid" and with a "large staff." The other "green" legislatures are in California, New York and Pennsylvania.
Michigan also is one of just 11 states that have no limits on the number of session days.
FAA sponsoring drone session on Jan. 14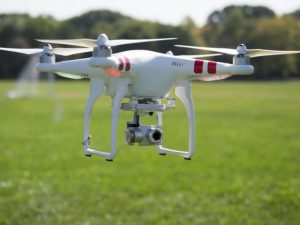 County officials are invited to attend a kickoff meeting led by the Federal Aviation Administration (FAA) on new rules governing the use of drones.
The FAA's Unmanned Aircraft Systems (UAS) Office of Safety and Integration is launching a UAS local government networking group with the first session on Jan. 14, 2021, from 3 p.m. to 4:30 p.m. EST, with a 30-minute virtual social to follow.  There is no cost to attend this virtual event.
If you are interested, contact Diana Robinson of the FAA at diana.robinson@faa.gov.
>
Ottawa's Vanderberg earns national honor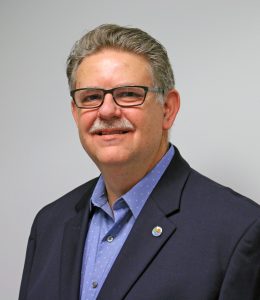 Ottawa County Administrator Al Vanderberg was recently named a recipient of the 2020 Engaging Local Government Leaders Traeger Award, which recognizes the 100 top local government influencers in the nation.
In the nomination statement for him, Vanderberg was described "a top influencer. Not only does he work tirelessly for what's best for Ottawa County, but places a high premium on training staff and helping emerging leaders fulfill their utmost potential. He also serves as a role model and a leader for his colleagues across the country. He's not afraid to try innovative things while consistently keeping top of mind the goal of ensuring the county is serving its citizens."
The awards are given by Engaging Local Government Leaders (ELGL, an "accidental professional association" that began in Portland, Ore., in 2012 with a 16-member dinner group. Focused on all levels of local government (from analysts to mayors; librarians to planners; and everyone in between), ELGL's mission is to engage the brightest minds in local government by providing timely and relevant content through podcasts, blogs, webinars, social media and conference gathering, with the objective of fostering authentic and meaningful connections that are grounded in practices of equity and inclusion.
Counties can apply for federal rental assistance funds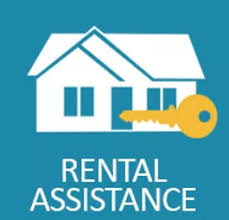 The U.S. Treasury just released information for the new $25 billion emergency rental assistance program authorized under the year-end COVID-19 relief and omnibus spending package, the National Association of Counties reported this week. Under the legislation, counties with populations above 200,000 residents are eligible to receive direct payments from the U.S. Treasury. Other counties may receive an allocation from their state, similar to the original CRF program under the CARES Act.
This is Treasury's new rental assistance webpage that provides information directly from the U.S. Treasury on the new program. This link will take eligible recipients to the submission process for receiving funds. The deadline to submit is Jan. 12, 2021.
Video of workplace safety seminar available to counties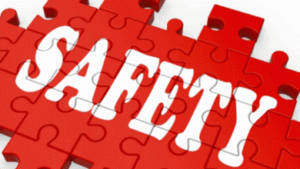 A recording of a Dec. 17, 2020, webinar on workplace safety co-sponsored by MAC and its CoPro+ procurement subsidiary is now available to all county members.
CoPro+ and SPACE have been awarded a contract that can be accessed by MAC members for the purchase of hand sanitizers, plexiglass dividers and Anew Facility Armor, powered by the BioprotectUS system.
Staff picks