Republicans, Whitmer clash on COVID spending, vaccine distribution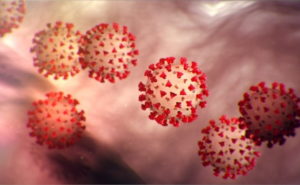 Gov. Gretchen Whitmer and Republicans who control the Michigan House of Representatives have a $2 billion difference of opinion on what to do next, spending wise, to address the COVID-19 pandemic.
House Republicans released their COVID spending proposal this week in the wake of Gov. Whitmer's own plans to use federal and state funds for a spending surge to accelerate the state's health and economic responses to the coronavirus.
New House Speaker Jason Wentworth (R-Clare) said the House plan for COVID-19 funding is a start and his hope is the governor is willing to listen and work with lawmakers to move the state forward and provide targeted relief, the Gongwer News Service reported.
The biggest difference in the spending proposals involves about $2 billion in federal aid for education. The House GOP plan includes $3.5 billion in total federal and state spending, while Gov. Whitmer's includes $5.6 billion.
In other COVID and health policy news this week:
The governor plans to use federal funding to bring Michigan closer to its stated goal of administering 50,000 vaccines per day. Funding will help provide financial support to local health departments for administrative vaccine costs, like staffing, as well as equipment and supplies. The state has distributed about 1.5 million vaccine doses, according to its COVID-19 Vaccine Dashboard.  The state encourages all citizens to make use of its Vaccine Locator system and follow all the latest news on vaccines at its COVID-19 Vaccine webpage.
Sen. Rick Outman (R-Montcalm) was named this week as the new chair of the Senate Appropriations Community Health/Human Services Subcommittee, replacing Peter MacGregor, who was elected as Kent County treasurer last fall. For a full list of Senate Appropriations subcommittee assignments, click here.
MAC applauds Whitmer comments on road, water investments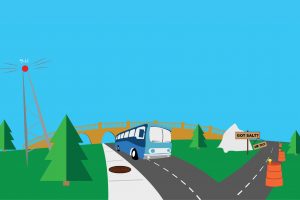 Gov. Gretchen Whitmer's inclusion of infrastructure investments in her 2021 State of the State address Wednesday was welcomed by MAC.
"We appreciate Gov. Whitmer's call to improve our local roads and infrastructure. While this is not a new topic at the State Capitol, or at the local diner, it is a critical one, and MAC supports making it a priority," said Stephan Currie, executive director of the Michigan Association of Counties (MAC).
"MAC has been at the table for previous efforts to resolve Michigan's longstanding infrastructure funding challenges, but we concluded our members cannot support a local gas tax option as a solution, as implementation for it would be nearly impossible," Currie added. "However, we are open to other suggestions, such as a local option registration fee, and stand ready to partner with the governor and the Legislature to get a deal done."
"MAC applauds the governor's efforts to provide additional grant funds to locals to improve our drinking water and ground water across Michigan," added Deena Bosworth, MAC's director of governmental affairs. "This plan is essential, utilizes current resources and is the first necessary step in addressing our water infrastructure needs."
On Tuesday, MAC released publicly its legislative priorities list for 2021, which includes the need for local government finance reform; the extension of county commissioner terms to four years to bring Michigan in line with the practice in most of the country; and renewed investment in public infrastructure.
For questions on MAC's legislative strategies, contact Deena Bosworth at bosworth@micounties.org.
Podcast 83 returns to live broadcasts on Monday
The Podcast 83 team returns to their live broadcasts on Monday, Feb. 1 at 3 p.m. with an update on initial legislative activity in 2021.
MAC's Steve Currie, Deena Bosworth and Meghann Keit will address Gov. Gretchen Whitmer's State of the State address on Wednesday, the response from legislative Republicans on Thursday, MAC's legislative priorities for 2021 and much more.
Register for the event at this link.
Attendees will be able to pose questions to the Podcast 83 team. A taped version of the event will be placed on the Podcast 83 page on Tuesday, Feb. 2. Podcast 83 is sponsored by DTE Energy.
MAC's Currie appointed to Protect Michigan Commission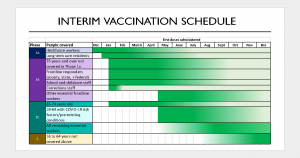 MAC Executive Director Stephan Currie was appointed this week by Gov. Gretchen Whitmer to serve on her Protect Michigan Commission and attended the body's first meeting on Friday, when members were presented with updated information on Michigan's vaccine strategy and schedule (see image at right).
"The Protect Michigan Commission, formed in December, serves in an advisory capacity to Gov. Whitmer and (the Department of Health and Human Services). The new members are tasked with providing public leadership to elevate and reinforce the importance of an approved COVID-19 vaccine, identifying barriers that may impede the acceptance of an approved COVID-19 vaccine by Michigan residents, which includes identifying areas or groups within this state that are likely to experience vaccine hesitancy, and develop an outreach action plan designed to overcome these barriers. The Commission must complete its work and submit a brief final report to the governor by Dec. 31, 2021. Appointees will serve until the dissolution of the Commission," the Governor's Office announced. 
"I'm honored to be appointed to this important commission and look forward to working with other commission members," Currie said in a statement via Twitter this week.
Currie became MAC's fourth executive director since 1968 on Jan. 1, 2017. In September 2017, Currie was named the strategic association leader for 2017 by the Michigan Society of Association Executives.
Local governments need money, Senate committee told
One of the authors of a report on local government finance in Michigan told a Senate panel this week that, "We need more funds in the hands of local governments to do their jobs."
Jenna DeAngelo of the Lincoln Institute on Land Policy made those comments during her presentation this week to the Senate Local Government Committee.  DeAngelo is one of the authors of "Towards Fiscally Healthy Michigan Local Governments," which the nonpartisan think tank issued last October after more than a year of working with MAC and other local government groups to identify the financial structures most in need of reform.
The report details Michigan's long recent history of funding shortages for local governments and the resulting financial and service crises these shortages have spurred. Among its recommendations, the report advises greater use of county governments as regional service and/or funding hubs to improve efficiencies.
For more information or questions on this report, contact Deena Bosworth at bosworth@micounties.org.
Time to get moving on indigent defense planning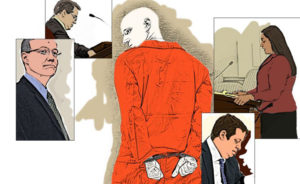 It's still January, but the first deadline for indigent defense plans in 2021 is not that far away. The first round of submissions for plans to the Michigan Indigent Defense Commission (MIDC), which are to include standard 5, are due by April 27. This year, MIDC also will be adopting a commonly used state grant program, EGRAMs. Training for EGRAMS will be available March 22-29.
Per a communication from MIDC this week, regional managers should be scheduling planning meetings to help support funding units with compliance plans and costs analyses. Additionally, if counties have any concerns, they are always welcome to reach out to MAC for clarification or questions.
As many counties continue to operate in a virtual world and begin the process to transition to a more "typical" environment, the National Association for Public Defense published considerations when operating remote criminal proceedings. This may act as a resource for counties as they begin analyzing various areas of the justice process.
For more information on this issue, contact Meghann Keit-Corrion at keit@micounties.org.
DNR releases land strategy, asks for public feedback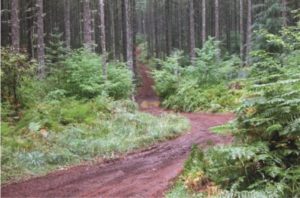 The Michigan Department of Resources (DNR) has released its comprehensive public land strategy to manage public lands. 
Previously, the Michigan Association of Counties has encouraged the DNR to include specific information about state-owned lands, including payments in lieu of taxes (PILT), and the effects of state land ownership on local tax rolls, and the fair market value of the public land.
The framework details the DNR's focus on acquiring new lands through the purchase of privately owned lands from a willing seller and requirements of PILT that are be made by the state of Michigan to local units of government for public land that is managed by the DNR. Further, the strategy looks to protect Michigan's natural and cultural resources, providing access to outdoor public recreation opportunities for Michigan residents, and responsible natural resource management for Michigan's public lands.
DNR is accepting feedback on its plan at www.michigan.gov/PublicLands.
For more information on this issue, contact Deena Bosworth at bosworth@micounties.org.
MAC partner gives advice on maximizing your internet
With the ongoing need to work remotely, maximizing the use of internet service, particularly in underserved rural areas, has never been a higher priority in Michigan.
To assist MAC members, Dan Aylward of Abilita, a MACSC sponsored program, provided a presentation on tips and ideas for a special episode of Podcast 83, sponsored by DTE Energy. Among the issues addressed by Aylward are:
Michigan's "digital divide"
What options exist for changing/improving internet links to your home
What you can do to improve the performance of your existing internet service
Abilita, a leader in telecommunications consulting, can help MAC member counties find efficiencies and savings in their telecom services. On average, Abilita clients in Michigan end up saving 29 percent on their bills. Learn more at Abilita's page on the MAC website.
February jails call to focus on rapid opioid screener tool
Sheriffs or jail administrators curious about the Medication Assisted Treatment (MAT) program are encouraged to join the February Community of Practice event organized by the Center for Behavioral Health and Justice. It will be held Feb. 19 from 11 a.m. to 12:30 p.m. The event is designed to gather officials who can help talk through any issues, concerns and programing successes that jails are having with the opioid use disorder population.
The focus will be on the RODS (rapid opioid dependency screener) tool.
Staff picks