Senate rushes through 'clean energy' package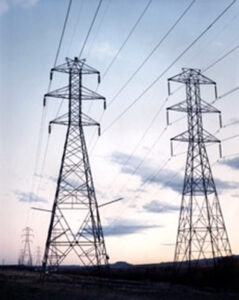 Controversial legislation setting standards for "clean energy" in Michigan advanced through the Senate this week.
Senate Bills 271, by Sen. Erika Geiss (D-Wayne), 273, by Sen. Sam Singh (D-Ingham), and 502, by Sen. Sue Shink (D-Washtenaw), passed the Senate Energy and Environment Committee on party lines on Wednesday. The following day, the bills passed the full Senate, also along party lines, after an unusually long session day filled with closed-door negotiations.
MAC did not take a position on the clean energy package. However, these bills are linked to the solar siting reform legislation in the House that MAC has been fighting.
Under this Senate plan, electric providers would have mandates for using clean energy.  Originally, the mandate was for 100 percent clean energy by 2035. After two committee hearings and significant pushback from utilities and the business community, 100 percent goal was pushed to 2040. "Clean energy" includes renewables, like solar, wind and hydropower, as well as methane emissions, nuclear power and natural gas.
The Public Service Commission (PSC) would oversee the transition and hold utilities accountable. The bills outline provisions for utilities to make a case to the PSC if they are unable to meet the deadline, empowering the PSC to determine whether the failure is justified.
Meanwhile in the House, MAC continues its opposition to House Bills 5120-5123, which aim to preempt local control over the siting of renewable energy facilities and transfer that power to the PSC.
Should clean energy standards, such as those in the Senate bills, be set in statute, utilities will be forced to increase their reliance on solar and wind production. HBs 5120-23 have not yet been scheduled for a vote in the House, but MAC anticipates they will be rushed through prior to the expected early November legislative adjournment, as was seen this week with these Senate bills.
For more information on this issue, contact Madeline Fata at fata@micounties.org.
House holds hearing on opioid settlement funding and planning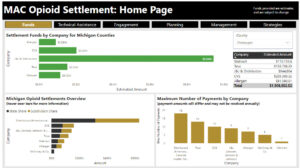 With Michigan set to receive $1.5 billion in opioid settlement funding over the next 18 years from national lawsuits against opioid distributors, pharmaceutical companies, pharmacies, and drug makers, the House Health and Human Services Appropriations Subcommittee heard testimony this week on the state's opioid settlement funding. MAC, the Michigan Opioid Advisory Commission (OAC), the Michigan Department of Health and Human Services (MDHHS) and other stakeholders provided information to committee members on both local and statewide plans for opioid settlement dollars.
MDHHS unveiled its 2023 settlement spending plan, including $8.5 million in harm reduction funds to distribute naloxone, as well as fentanyl and xylazine test strips; $5 million to train medical professionals who provide care to patients with substance use disorders; $4.5 million in recovery funds to establish "housing recovery grants" to combat homelessness among those with substance use disorder; and $2.4 million in prevention funds for schools and local community groups to further utilize youth outreach and data collection on youth drug use.
Of the $1.5 billion Michigan will receive, most will be split evenly between the state and local governments. Approximately $850 million will go to the state and approximately $725 million will go directly to locals. MAC's Opioid Settlement Resource Center tracks settlement dollars, management, planning and more.
MAC's testimony outlined the resources we are providing to counties, including our technical adviser, a toolkit for local spending, the resource center, a resource library and a monthly virtual learning community.
MAC was also awarded grant funding from Bloomberg Philanthropies to advocate for incentivized reporting at the local level, as specified in committee testimony.
Among concerns from a variety of stakeholders regarding the state's transparency on settlement fund spending and planning, MAC continues to promote partnership and openness to help counties create spending plans that will benefit their communities.
For more information on this issue, contact Samantha Gibson at gibson@micounties.org or Amy Dolinky at dolinky@micounties.org.
County initiatives getting mixed results at Capitol right now, says Podcast 83 team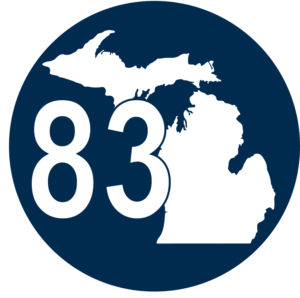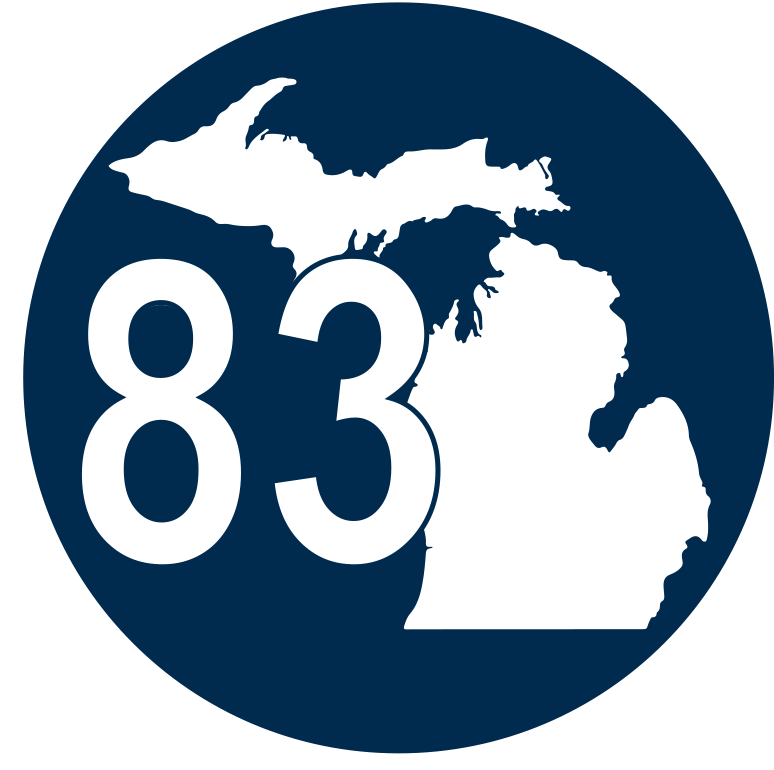 As the Legislature prepares for what is expected to be an early exit in November, MAC's Podcast 83 team reviews the policy terrain around several initiatives MAC is either supporting or opposing on behalf of counties.
Director of Governmental Affairs Deena Bosworth, sitting in for regular host Stephan Currie, leads Samantha Gibson and Madeline Fata of MAC through the hot topics in Lansing, including:
Solar and wind energy siting legislation: Fata reported that the legislation is now out of committee in the House, while MAC continues to advise legislators that counties are "not standing in the way (of renewable energy projects) … we just want to keep siting (decisions) local."
Juvenile justice reforms: Gibson reported the huge package has "officially swapped chambers and is one step closer to the governor's desk." MAC has been involved in this reform effort from the start and it represents a key priority for the association this year.
Revenue sharing: Bosworth reported there is "no movement" on MAC's proposal for a dedicated Revenue Sharing Trust Fund and that MAC and other advocates are "struggling to get the administration on board …"
View the full video of the episode, recorded on Oct. 24, by clicking here.
Previous episodes can be seen at MAC's YouTube Channel.
And you always can find details about Podcast 83 on the MAC website.
MAC comments on property tax ban added to association video channel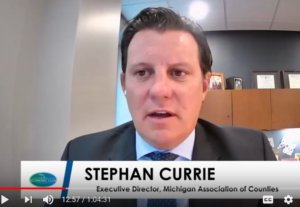 MAC Executive Director Stephan Currie discussed the realities of delivering local government services in a world without property taxes in a segment for Lansing's WLNS-TV last week.
Currie told State Capitol reporter Tim Skubick that MAC was aware of a proposed ballot initiative to end the use of property taxes and explained what the impacts would be in such a scenario.
The segment is just one of dozens of videos that MAC members are encouraged to view on the association's YouTube channel.
Among recent additions to the channel are:
MAC-backed bill on 'designated assessor' clears House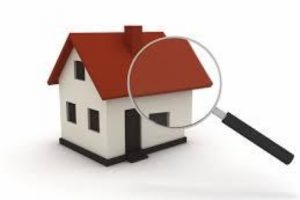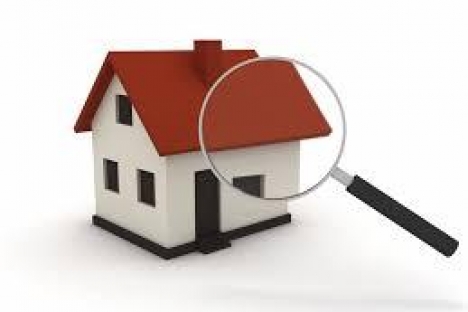 Legislation to allow counties to use the State Tax Commission (STC) to appoint an "assessor of record" was voted out of the House this week. MAC supports House Bill 4979, by Rep. Jenn Hill (D-Marquette).
The need arose out of action taken in 2018, when state property tax law was amended to require a county to appoint an assessor or recorder to handle assessments at the local township or city level — if the local unit was found to be substantially noncompliant with the act.  The intent was to allow the county-designated assessor to clean up a local unit's tax rolls.
Since then, however, several counties have been unable to identify qualified assessors to fill that role. HB 4979 would allow a county to relieve itself from that burden and delegate it to the STC. The bill, which received bipartisan support in the House, now advances to the Senate.
For more information on this issue, contact Deena Bosworth at bosworth@micounties.org.
Hearing held on workers' comp expansion opposed by MAC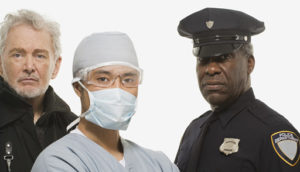 Legislation to expand coverage under the Workers Compensation Act received a hearing in the House Labor Committee this week.
MAC opposes House Bill 4729, by Rep. Will Snyder (D-Muskegon), which would add to the ailments covered under the state act respiratory or heart disease illnesses. If the disease or illness develops while the individual is in active service,  the disease or illness is presumed to be attributable to their employment.
This coverage would include, among others, the full, part-time and volunteer members of:
A fire department of an airport operated by a county or public airport authority
County sheriffs and their deputies
The bill, which has yet to receive a vote in committee, could add to the costs local governments face in providing benefits to county law enforcement. If it were to advance, MAC and other local government organizations would push to have this expansion covered by the First Responder Presumed Coverage Fund established in the Michigan Department of Labor and Economic Opportunity.
For more information on this issue, contact Deena Bosworth at bosworth@micounties.org.
MAC, Opioid Advisory Commission to spotlight local governments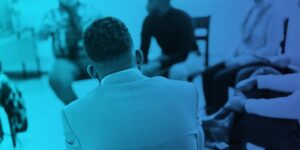 Highlighting community progress on addressing substance abuse is the goal of a new partnership between MAC and the Michigan Opioid Advisory Commission (OAC).
It will "spotlight localities that are demonstrating 'Principles in Action', 'Promising Partnerships' and 'Community Innovations' associated with opioid settlement funds." The aim is to feature communities that have adopted practices, in alignment with national guidance" (mi.gov).
"MAC looks forward to sharing more information as this initiative progresses," said Amy Dolinky, MAC's technical adviser on opioid settlement planning.
Information about this project was shared in the OAC's first quarterly bulletin in late October 2023, following their initial report in March 2023. The report outlines an increased need for transparency and information equity for the residents of Michigan. State opioid settlement funds and appropriations from the state fund (Opioid Healing and Recovery Fund) are detailed. The bulletin continues by sharing about new OAC projects, state updates, and local initiatives. The OAC outlines the actions they plan to take to address the key takeaways highlighted from their initial report:
Increase public transparency
Expand community engagement and inclusion
Enhance collaboration
Increase legislative oversight [of state opioid settlement funds]
For more information about MAC's opioid settlement services, visit our resource site or contact Amy Dolinky at dolinky@micounties.org.
Next 'Fiscally Ready Communities' webinar set for Nov. 7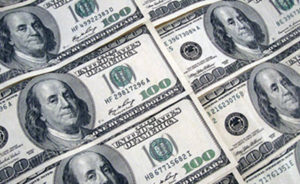 A free webinar for local officials focused on fees, fines, purchasing and receipting will be held on Nov. 7 from 10 a.m. to 11:30 a.m. EST.
The Michigan Department of Treasury and Michigan State University Extension co-host the "Fiscally Ready Communities" webinars to assist appointed and elected officials.
"Building a culture of fiscal sustainability is essential to local government fiscal health. Well-thought-out policies on fees, fines, purchasing and receipting lead to clear rules and fair treatment, which are essential pillars to that culture of fiscal sustainability. This webinar will include a deep dive into best practices related to fees, fines, purchasing, receipting, and more. It will cover what they are, why such policies are necessary, how they contribute to local fiscal health, and how to get started on implementation."
Building a culture of fiscal sustainability, best practices and case study examples will be featured.
To register, click here.
Staff picks