Whitmer extends 'Stay at Home' to May 15, with some changes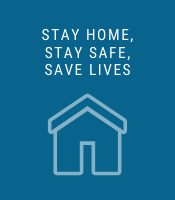 Michigan's "Stay at Home" order will remain in effect until at least May 15, though some provisions of it are being eased, Gov. Gretchen Whitmer announced Friday.
Her new Executive Order will supersede the existing one that was to run to April 30.
The new version contains a variety of changes:
Requiring the use of basic cloth masks in public indoor spaces, such as grocery stores
Specifically allowing for more outdoor activities
Lifting restrictions on certain business activities
Allowing Michigan residents to travel between residences in-state
The new version, however, does retain such restrictions as:
10-person limit on attendance at funerals
No gatherings of individuals who are not from the same household
A general prohibition on activities that are not essential to public health and life
The governor made these changes on the day Michigan announced it had 36,641 cases and 3,085 deaths from the coronavirus.
Legislature creates COVID-19 oversight committee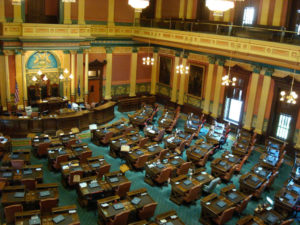 A 10-member panel of legislators will examine how Gov. Gretchen Whitmer has handled Michigan's COVID-19 response, the Legislature voted today.
 The committee will be chaired by Rep. Matt Hall (R-Calhoun) and will investigate and consider restricting the powers the governor has and utilized since her original declaration of emergency on March 10, 2020. The move comes after much criticism from Republican leaders in the House and Senate over the governor's extension of the state of emergency and Stay at Home orders.
Republicans in the House and Senate have forwarded their own proposals on reducing restrictions on business and social activities.
Upcoming MIDC decisions will be critical to counties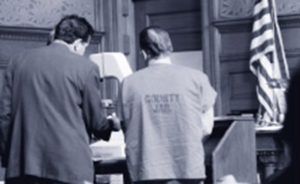 The Michigan Indigent Defense Commission met this week to discuss an upcoming grant manual for local systems, as well as the FY21 grant contract for systems and other items. This was the second meeting the MIDC held virtually. The first virtual meeting was recorded and available on the MIDC website; however, the April meeting minutes and recording are not yet online.
The commission discussed the grant manual proposed by staff during previous meetings and have included many provisions that MAC requested since the initial version. While the agenda was slated for a vote on the manual, Commissioners made additional modification requests and final approval will now take place at the June 16 meeting.  The latest version of the draft grant manual can be found here.
MAC continues to work with MIDC on grant contract language for FY 21. A final version is likely to be voted on by the commission on June 16. Once a final agreement is approved by the MIDC, MAC will update members.
The commission will be putting forward objective standards for the determination of whether a defendant is indigent or partially indigent, as well as the amount a partially indigent defendant must contribute to their defense. This is a requirement of the Commission under the MIDC Act, as amended in 2018. Members have advised MAC that the absence of this standard from MIDC has been problematic, so progress on this issue is appreciated.
For more information, contact Meghann Keit at keit@micounties.org.
No jury trials in Michigan until at least June 22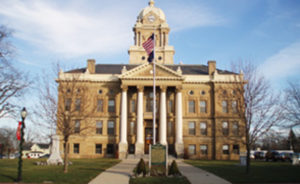 All jury trials in Michigan are delayed 60 days, until June 22, 2020, under an Administrative Order issued by the Michigan Supreme Court on Thursday.
The court said that local orders that delay trials beyond the June 22 date can stay in place.
The order "also authorizes the State Court Administrative Office to initiate pilot projects related to conducting remote jury trials."
 You can access the new order by clicking on this link:  Administrative Order No. 2020-10.
Governor's health worker pay boost doesn't cover skilled nursing facilities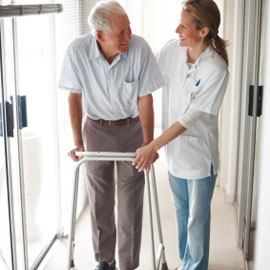 Gov. Gretchen Whitmer this week announced increased pay for Direct Care Workers providing Medicaid-funded, in-home behavioral health and long-term care services during the coronavirus pandemic by $2 per hour. The increase is temporary and applies to services provided between April and June.
The Michigan County Medical Care Facilities Council (MCMCFC) sought clarity from the Governor's Office on whether this increase applies to skilled nursing facilities. Recent indications through the Department of Health and Human Services say it does not. Without further confirmation from the Governor's Office, MCMCFC will move forward as directed by DHHS that nursing homes are not included at this point.
"It is unfortunate that the press release is claiming to support direct care workers that provider services to the most vulnerable, but nursing facilities who care for the states most fragile are excluded," said Renee Beniak, MCMCFC executive director, " It is very confusing for our members, and we will continue to seek guidance through these unprecedented times."
For more information, contact Renee Beniak at renee@mcmcfc.org or Meghann Keit at keit@micounties.org.
MAC to scale back updates to M-W-F schedule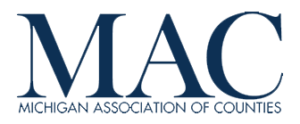 Starting next week, MAC will be scaling back its daily COVID update emails to a schedule of Monday, Wednesday and Friday. If events dictate, MAC will issue special messages on other days.
"We have received excellent feedback from members on these updates," said Stephan Currie, executive director. "However, in recognition of the huge flow of information coming to county leaders right now, we think a three-per-week pace balances the need to inform with members' time pressures."
Updates from this week:
NACo sets May 5 webinar on long-range planning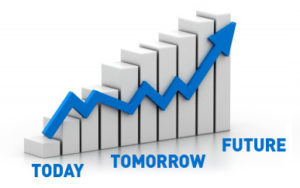 On May 5, county leaders may join a discussion on "Long-range Planning for Health, Equity and Prosperity" from 2 p.m. to 3 p.m. eastern time. Click here to register
"How do we move beyond talking about equity to building equitable communities and responding equitably to community needs? Long-term community change and immediate crises such as COVID-19 both require significant attention and resources; they both require prioritizing where to focus that attention and those resources; and they both have the potential to increase or reduce health and prosperity inequities. … Join us for this webinar to learn about tools, frameworks, and strategies that will help you integrate equity into your work today in ways that will also help you plan for equity in your community tomorrow."
For more information contact Kirsty Fontaine at kfontaine@naco.org.
Michigan airports receive $257 million in corona rescue funds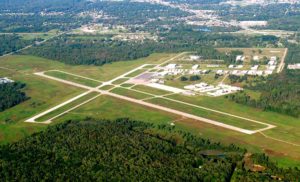 Almost 100 airports scattered across Michigan will share in $257 million in federal aid due to disruptions caused by the coronavirus. The amounts range from $20,000 for Ontonagon County's Shuster Field to $142 million for Detroit Metro Wayne County.
Among county-owned airports receiving assistance are:
Gogebic-Iron County Airport: $30,000
Houghton County Memorial Airport: $1,098,918
Chippewa County International Airport: $1,095,968
Roscommon County Blodget Memorial: $30,000
Ionia County: $30,000
Muskegon County: $1,090,341
Lenawee County: $30,000
Staff picks
Will property taxes be immune to the effects of COVID-19 (Citizens Research Council of Michigan)
Former Lansing police officer surprises woman on her 101st birthday (Lansing State Journal)
Maybe we never needed all the red tape (Route Fifty)
Why can't we build infrastructure cheaply, quickly and well? (Governing magazine)