Legislative Update 7-16-21
MAC urges counties to announce support for ARP match program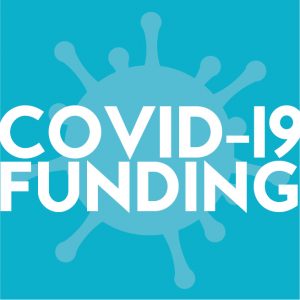 MAC is working with the state of Michigan and local government groups on a match program to earmark close to $4 billion in state American Rescue Plan (ARP) funds to invest, amplify and leverage the influx of federal funding to local governments.
Michigan will receive more than $10 billion in fiscal recovery aid, with all 83 counties slated to get $1.9 billion in direct ARP funds. Cities and larger townships will receive $1.8 billion and non-entitlement communities (smaller units) will receive approximately $644 million. Michigan has a chance to leverage all levels of government to strategically invest in areas of the greatest need of improvement. By creating multi-sector partnerships, we can accelerate the impact of the one-time ARP funds.
MAC sees great potential in this situation to invest in Michigan's future in five key areas: water infrastructure and broadband, local capacity and fiscal stability, housing and community development, comprehensive economic development, and public health and safety.
MAC asks counties to add their voices to this effort by passing resolutions of support. Please see a sample resolution here. If you pass such a resolution, please send a copy to Hannah Sweeney at sweeney@micounties.org.
For more information on this issue, contact Deena Bosworth at bosworth@micounties.org.
Spending bill includes money for Secondary Road Patrol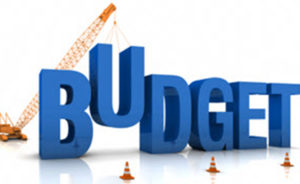 The Michigan Senate this week adopted a supplemental spending bill to spend $385 million for the current budget year, which runs through Sept. 30.
Senate Bill 27, by Sen. Jim Stamas (R-Midland), includes $100 million of federal Coronavirus State Fiscal Relief funds to provide a $23 per Medicaid day increase "in reimbursement to skilled nursing facilities that have experienced a 5.0% or greater facility average daily census decline during the first three calendar quarters of 2021 as compared to the average daily census in each facility's 2019 Medicaid cost report."
The bill, now on its way to the governor, also includes $2.7 million to support Secondary Road Patrol and $105 million in federal funding to increase child care provider reimbursement rates for child care centers, group home providers, registered family homes and licensed exempt providers.
Lastly, the measure also draws $10 million from the state's General Fund for emergency and disaster response to cover costs related to last month's flooding events.
Senate leader files bills to revamp state mental health system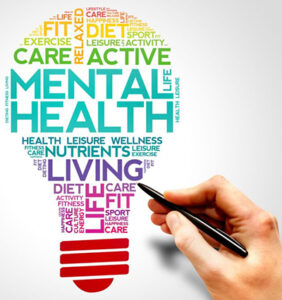 Bills to revamp Michigan's public mental health system were filed this week by Senate Majority Leader Mike Shirkey (R-Jackson) which would shift Michigan's system away from public oversight and shift responsibility for managing public services and supports to private health plans.
Senate Bills 597 and 598, by Shirkey and Sen. John Bizon (R-Calhoun) respectively, introduce "specialty integrated plans (SIPS)," defined as a managed care organization, which the state would contract with to manage services for Medicaid beneficiaries. The bill outlines a phased timeline in which enrollee would transition to the SIPs.
MAC opposes the legislation as introduced. MAC has long held the position that the public mental health system should have adequate state funding and local control and oversight by our counties to ensure quality and accessible services for all residents.
The House Appropriations Subcommittee on the Department of Health and Human Services, led by Rep. Mary Whiteford (R-Allegan), has its own unique proposal related to community mental health system redesign. Please see the May 28 Legislative Update for details on the House plan.
MAC will work with the Legislature and stakeholders to ensure county voices are heard throughout the process.
For more information on this issue, contact Meghann Keit-Corrion at keit@micounties.org.
State Rep. Calley discusses budget work, 4-year terms with Podcast 83
MAC's Podcast 83 team is taking a summer hiatus from live broadcasts. In the latest of a series of newsmaker interviews for the summer, Podcast 83 hosts Rep. Julie Calley (R-Ionia).
In this episode, MAC's Deena Bosworth and Meghann Keit-Corrion talk with Calley about work on the fiscal 2022 state budget, the prospects for legislation allowing 4-year terms for county commissioners and much more.
Click here to view the episode.
Members can view any previous episode of the podcast on the podcast webpage.
MAC officers lead state delegation to NACo gathering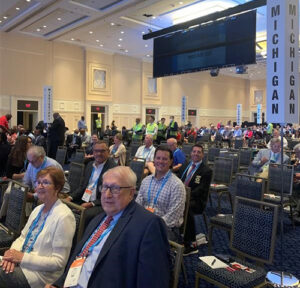 A delegation of Michigan commissioners led by MAC President Veronica Klinefelt of Macomb County and First Vice President Phil Kuyers of Ottawa County attended the 2021 NACo Annual Conference July 9-12 near Washington, D.C.
Michigan members joined colleagues in voting on National Association of Counties policy platforms and in various committee meetings and policy briefings. More than 1,700 county leaders attended NACo's first major in-person gathering since the COVID-19 pandemic erupted.
During the conference, NACo also announced committee leadership appointments for the 2021-22 year. Michigan commissioners selected are:
Stan Ponstein, Kent, vice chair, Arts and Culture Commission; vice chair, Land Management Subcommittee of Public Lands Steering Committee.
William Miller, Oakland vice chair, Community, Economic and Workforce Development Steering Committee
Monica Sparks, Kent, vice chair, Membership Standing Committee; vice chair, Behavioral Health Subcommittee of Health Steering Committee
Bronwyn Asplund, Clare, vice chair, Aging Subcommittee of Human Services and Education Steering Committee
For more information on NACo committees, click here.
Marquette's Corkin honored by colleagues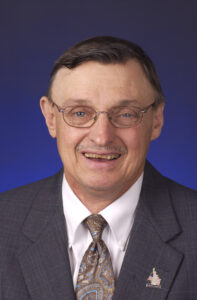 Gerry Corkin, who has served more than 30 years as the chair of the Marquette County Board of Commissioners, was honored in June with the naming of street. Gerald Corkin Drive will provide access to the local airport and the SEI Facility, among other locations.
Corkin, who served on the MAC Board of Directors in the '00s, first joined the Marquette board in 1985 and has been a diligent supporter of MAC's policy work and fixture at MAC conferences and events.
Congratulations to Commissioner Corkin!
State seeks input on treating opioid use disorder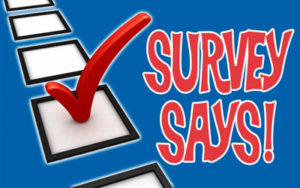 The Michigan Department of Health and Human Services (MDHHS) has launched a survey on buprenorphine prescribing practices, barriers and facilitators for the treatment of opioid use disorder. MDHHS sent a survey invitation email to all X-waivered providers in Michigan. This email includes a link to the survey along with a unique identifier code that must be entered at the beginning of the survey.
The survey can be completed in 25 minutes or less. Upon completion, you will have the option to receive a $20 gift certificate or donate $20 to a charitable organization. Your participation in this survey will be instrumental to informing revisions to the state's Substance Use Disorder Service Program administrative rules.
You can access the survey here: https://www.surveymonkey.com/r/MDHHS-Xwaiver
For additional information, please visit this survey overview webpage. If you have any questions about the survey or did not receive a survey invitation email, please email Valencia Lyle, the survey lead, at lylev@michigan.gov.
Staff picks