Six candidates file for five seats on MAC Board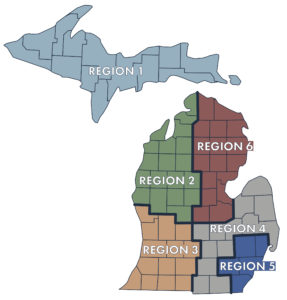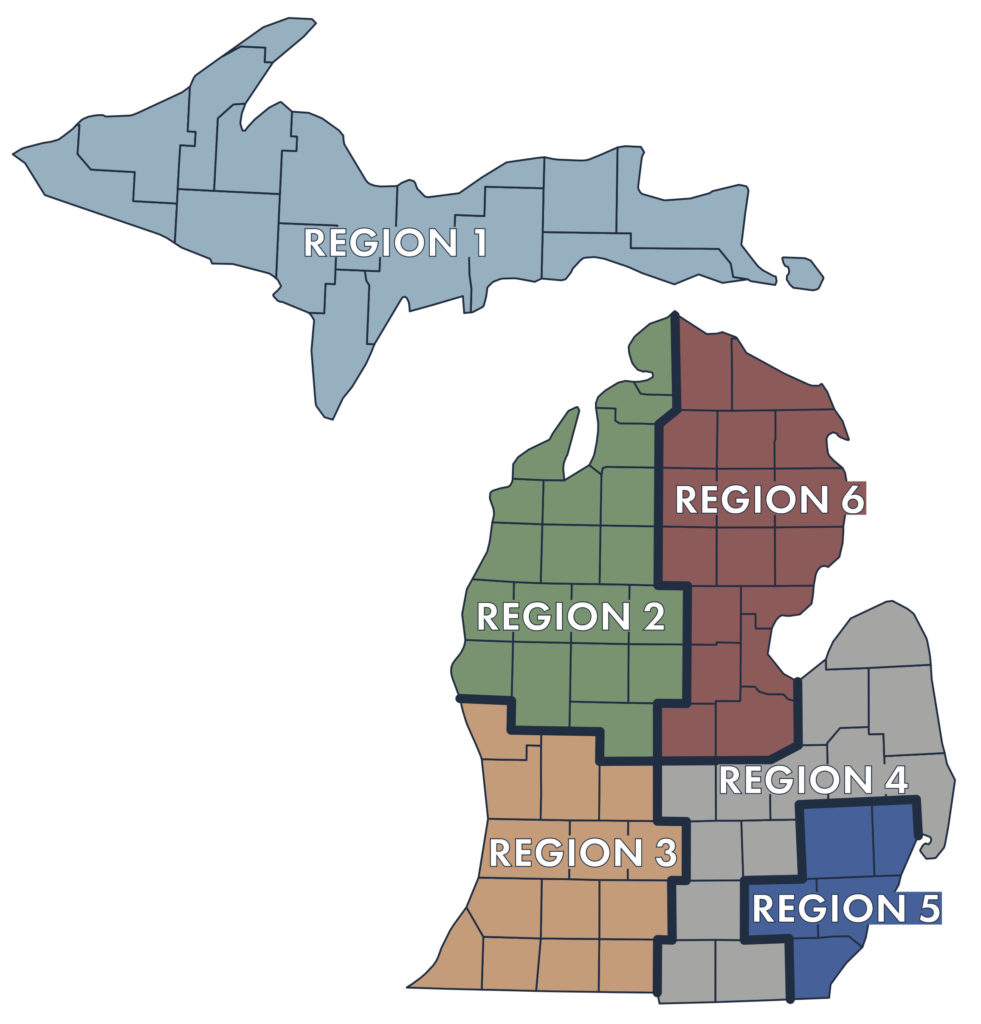 Six commissioners met the July 18 deadline to file for election to the MAC Board of Directors at the upcoming Annual Conference.
Incumbent Board Directors Vaughn Begick (Bay – Region 6), Donald Parker (Livingston – Region 4), Robert Showers (Clinton – Region 4) and Kyle Harris (Saginaw – At-large) did not draw opponents.
For the fifth seat, one being vacated by MAC Board President Ken Borton, two candidates filed for a three-year term:
Scott Noesen of Midland County
Rob Pallarito of Otsego County
Seats representing regions are filled by a vote in regional caucuses at the conference. At-large seats are filled by the candidate that wins a majority of the six regional caucuses. The caucuses will meet at 3:15 p.m. on Monday, Aug. 19 at the Grand Traverse Resort. Commissioners must be registered for the Annual Conference in order to participate in MAC elections.
Candidate election statements
Scott Noesen (Region 6 – Seat A)

I am running for the Michigan Association of Counties Region 6 board seat at the 2019 MAC Annual Conference. After a 33-year career with The Dow Chemical Company, I retired in 2008 and started up my own consulting firm to provide guidance to institutions on how to integrate the concepts of Sustainability into their business strategies.
In 2015, I was elected as a county commissioner in Midland, Michigan and am now in my third term as a commissioner. I currently chair the Midland County Finance Committee and serve on the Administration and Operations Committee. In 2017, I, along with a number of my fellow Michigan commissioners, traveled to Washington, D.C., for a first-ever meeting with the president's staff to discuss issues of particular importance between our national government and its impact on county government.
As of January 2019, I also chair the Northern Michigan Counties Association, which gathers members from the northern Lower Peninsula of Michigan and provides guidance to these counties on issues of common interest.
Over the last several years, I have served on both the Finance and Environmental committees of the Michigan Association of Counties (MAC). Most recently, I was named by Gov. Rick Snyder as the MAC representative on the newly created Water Asset Management Council, a broad-based stakeholder group charged with providing guidance the critical infrastructure needs related to water — including freshwater delivery and storm and sewer water.
I am keenly interested in the relationship between state and local entities and am concerned in particular about the long-term viability of county budgets in an environment of continued pressure from the state with new initiatives mandated by the state with little or no back-up funding. As a Board member, I will work hard to preserve the rights of the counties and make sure our voice is heard in Lansing and Washington, D.C.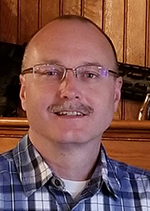 Rob Pallarito (Region 6 – Seat A)
I was elected to the Otsego County Board of Commissioners in 2016. Chairman Ken Borton appointed me to the Budget and Finance committees. In the Northeast Michigan Council of Governments, I am now the vice president. I was appointed, by Gov. Gretchen Whitmer, to the Pigeon River Advisory Council and I serve on the Otsego County Drug task force as the vice chair. In 2017, I was one of 50 Michigan County Commissioners who attended, at the White House's request, the Intergovernmental Meetings in Washington, D.C.  My proudest achievement is that I am the father of three daughters. Two of them are now adults, and my youngest attends Gaylord St. Mary Cathedral school, where I serve as the school board president.
My involvement with MAC began with the New Commissioners School. I appreciated the educational opportunities, as well as the up-to-date legislative information they provided. I was so impressed, I asked to be on a committee at MAC and was appointed to the Transportation Committee in the fall of 2017. In January of 2019, I was honored to accept the vice chair position of the Transportation Committee. MAC continues to impress me.
I believe it is an honor to be a county commissioner and serve the people of Otsego County. The driving factor that has me running for this position is to protect and give a voice to local government at the state level.  This is accomplished by coming together and working across county lines as one united voice.
Vaughn Begick (Region 6 – Seat B)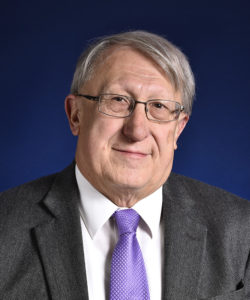 I have been on the Michigan Association of Counties Board of Directors for three years. In that time, I have been on the Health and Human Services Committee and more recently the General Government Committee. I would like to continue working on our platform for those committees and the many important issues that are coming up in the legislature. These include the mental health code and payment issues for mental health services. The new marijuana legislation, Medicaid and managed care issues, county medical care facilities, aging issues and Veteran's affairs. Guidelines are set by these platforms as our representatives at MAC talk to the legislators and governor's office.
I also am on the National Association of Counties-Health Steering Committee and the committee has been considering changes at the national level to nursing home facilities regulations that affect county medical care facilities. This committee sets policy for our representatives from NACo as they talk to legislators and the executive branch of government.
I have contact with our local legislators and talk with them about issues that affect our counties and encourage them to support our position on issues and funding.
I attend our MAC legislative and summer conferences and have been a moderator at several of the breakout sessions. I also attend the Regional Summits that are held regularly.
I have been a county commissioner for 15 years and currently am the chair of our Department of Veterans Affairs.
I would like to continue my work on the MAC Board and ask for your support.
Robert Showers (Region 4 – Seat A)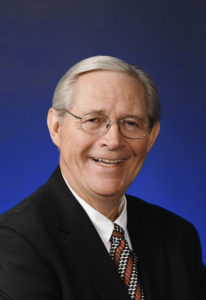 It has been an honor to represent the excellent counties that make up Region 4 of the Michigan Association of Counties Board of Directors. I would appreciate the opportunity to continue to be your representative.
I have served on the MAC Board of Directors for the past six years and serve on both the MAC Finance and General Government committees. I also serve on the boards for the Michigan Association of Counties Service Corporation (MACSC) and the Michigan Counties Workers Compensation Fund (MCWCF). I am the chair of the Clinton County Board of Commissioners and have held this position for the last seven years. I've been a Clinton County commissioner for 18 years.
I am the founding member of the Capital Council of Governments, a regional economic lobbying group made up of Ingham, Eaton and Clinton counties, Michigan State University and the Lansing Regional Chamber of Commerce. I serve on the boards of the State Michigan Works Association, Capital Region International Airport Authority and the Next Michigan Development Authority.
Prior to being elected as a commissioner, I served as mayor, mayor pro tem and as a city councilman for the city of DeWitt. My business career was in the insurance field, holding positions in sales and marketing for such firms as AIG and Frank B. Half, and as a vice president for the ASU Group. I have a strong background in finance and management and earned a BBA from Western Michigan University.
I believe strongly in local and regional government.
Donald Parker (Region 4 – Seat B)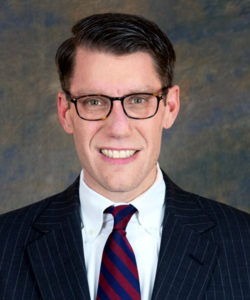 My commitment to public service has shaped my entire professional career. Although I am incredibly fortunate for my over 14 years of service to my constituents as a Livingston County commissioner and my recent election to the Michigan Association of Counties Board of Directors, I now seek re-election to the MAC Board in order to continue our efforts to advance the interests of all counties in the state of Michigan. I believe that my deep appreciation for the vital role of county government, coupled with my dedication and passion, make me a strong candidate for the Board.
Recently, I have been at the forefront of MAC's efforts in the area of indigent defense, advocating on behalf of the counties before both the Senate Appropriations Committee and the Michigan Indigent Defense Commission (MIDC), which will continue to be one of my highest priorities if re-elected. Also, as a trustee on the Michigan Counties Workers' Compensation Fund, I have demonstrated the ability to work collaboratively with other counties toward a common goal.
In addition, I am an attorney with over 14 years of experience in private practice. In 2007, the Michigan attorney general appointed me as Livingston County public administrator, where I act on behalf of the state of Michigan in the administration of statutorily specified estates and decedent issues.
The opportunity to continue to serve on the MAC Board would be a tremendous honor. My experience in managing difficult assignments that involved molding consensus among multiple stakeholders in an organization of approximately 700 employees provides real benefit to MAC and its mission. Thank you for your consideration.
Kyle Harris (At-large – Seat C)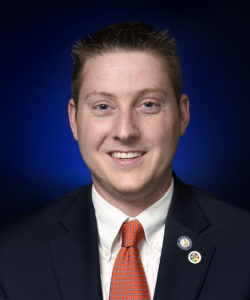 I am running for re-election to the MAC Board of Directors to continue fighting for continued road funding, common sense reform that increases government efficiencies and against the Legislature and their increasing mandates. As well, I would like to continue to further my involvement with MAC.
One of the biggest things that upsets me about government is when it increases revenue to keep up with its spending without working to fix its spending first. I believe government should find alternatives to expenses before asking for an increase. One example for increasing government efficiencies would be to give counties the choice on how to best spend some of their transportation money. When I first came to you earlier this year asking for your support for the partial term on the MAC Board, I mentioned changing "shall" to "may" in part of PA 51. This would allow counties the option to spend some of their transportation money on non-motorized vehicles if they so choose or to spend that money on roads. Currently, counties do not have a choice and must allocate "not less than 1%" on non-motorized vehicle. After working with some former colleagues in the House of Representatives, this idea is now House Bill 4410. This would also work to create a more efficient government as counties would not be required to file waivers with the Michigan Department of Transportation if the money they are required to spend wasn't enough for a project.
While not across the finish line yet, ideas like this are what will help bring Michigan back to the forefront and do so without always asking the hard-working taxpayer for more money.
Having been involved with MAC for three years now — serving on the Agriculture, Transportation Committee and General Government (past chair) committees — I want to continue my involvement with this organization to help Michigan become a top state again.