Legislative Update 5-21-21
New workplace rules on COVID expected from state on Monday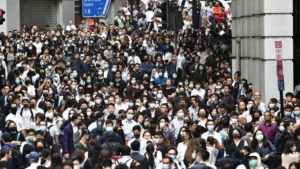 By July 1, Michigan will have lifted all COVID-19 restrictions on the size of indoor and outdoor gatherings, Gov. Gretchen Whitmer announced this week.
On June 1, the outdoor restrictions lift, will indoor capacity limits increase to 50 percent. Whitmer cited ongoing progress in vaccinations against the virus for the latest modifications to the "Vacc to Normal" plan. As of Thursday, 57.1 percent of residents age 16 and up had received at least one dose of vaccine. That represents 4,623,805 people.
These changes did not directly address questions about workplace restrictions – a key issue for counties.
As of Friday, the state's workplace regulator, MIOSHA, said it "is in the process of reviewing both the emergency rules and draft permanent rules. … Until then, MIOSHA will consider compliance with the MDHHS order as good faith to comply when responding to employee complaints or conducting investigations related to COVID-19." (emphasis added)
That statement refers to the existing Michigan Department of Health and Human Services (MDHHS) order on gatherings and masks, issued on May 15.
MIOSHA and MDHHS, however, are expected to issue new rules on Monday, May 24 to adapt to what Whitmer announced this week.
The requirement to wear masks indoors for those who have not received a COVID-19 vaccine will remain in place through June 30, 2021, noted the Michigan Municipal Risk Management Authority (MMRMA), which continues to closely monitor the COVID-19 regulatory environment.
Budget panel increases state revenue forecast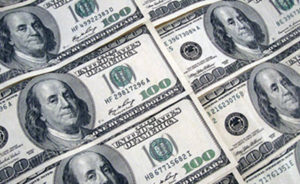 The state of Michigan will have nearly $3 billion more in its General Fund for fiscal years 2021-23 than was expected just a few months ago, a state budget panel determined in its regular meeting on Friday.
The Consensus Revenue Estimating Conference (CREC) establishes revenue numbers that legislators and the governor use in building state budgets each year. After economic presentations at the Capitol on Friday, the panel determined:
FY21 General Fund will be up $1 billion from the January estimate to a total of $11.3 billion.
FY22 General Fund will be up $776 million to a total of $11.7 billion.
FY23 General Fund will be up $1.1 billion to a total of $12.3 billion.
The General Fund is the account the state uses to cover county revenue sharing payments each year as well as many other line items appropriated to counties. These revenue estimates are in addition to the federal relief dollars that are flowing into the State.
Now that the CREC has been completed, and the governor and legislative leaders have agreed to sit down to negotiate a budget, the next step is to set mutually agreed upon priorities for the budgets as well as target numbers for each budget chair to meet. MAC will continue to push for revenue sharing back payments and revenue sharing increases for counties during this process. 
For more information on MAC's budget priorities, contact Deena Bosworth at bosworth@micounties.org.
Counties, be sure you are set up with Treasury on ARP funds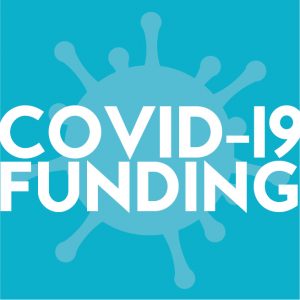 The U.S. Department of Treasury recently released documents to guide counties and local governments on using direct investment funds through the American Rescue Plan (ARP). In addition, MAC has been informed that funds are now starting to show up in county accounts, part of the $105 billion that Treasury says it has released so far in ARP funds.
Michigan counties stand to receive about $1.9 billion in such aid.
Treasury has created a main landing page for this effort, noting that relief is intended to:
Support urgent COVID-19 response efforts to continue to decrease spread of the virus and bring the pandemic under control
Replace lost revenue for eligible state, local, territorial, and Tribal governments to strengthen support for vital public services and help retain jobs
Support immediate economic stabilization for households and businesses
Address systemic public health and economic challenges that have contributed to the unequal impact of the pandemic
It is important to familiarize yourself with the three Treasury documents listed below:
In addition, Michigan House Fiscal Agency has issued its own overview of the American Rescue Plan's overall provisions.
Finally, as answered in the FAQs, administrative fees are an allowable expense when using the funds. That means counties can use third-party vendors to help with identifying, tracking, reporting or responding to various other needs counties may have. MAC has worked with Livingston County to prequalify four vendors to assist in that process. Once those agreements are finalized, we will be sharing them with members.
MAC argues for clear county participation in housing bills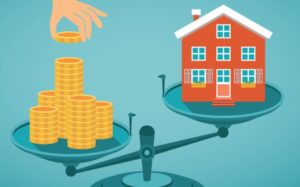 Legislation relating to the goals of the Michigan Housing Coalition, of which MAC is a member, had its first hearing in the Senate Economic and Small Business Development Committee this week.
Senate Bills 360–361 allow employers to claim an income tax credit equal to 50 percent of the total eligible contributions made during the tax year. Eligible contributions would include supporting a local impact housing trust fund or offering employees the option to participate in a qualified employer-assisted housing project that assists employees in securing affordable housing near the workplace.
SB 362 would allow a qualified local governmental unit, by resolution of its legislative body, to establish one or more "attainable housing districts." Within 28 days of receiving a copy of the resolution establishing a district, the county could reject the establishment of the district by written notification to the qualified local governmental unit.
SB 422 creates the "Residential Facilities Exemption" and would allow a temporary tax abatement on qualified new housing development in districts established by local units of government. Within 28 days of receiving a copy of the resolution, a county could reject the establishment of the district.
MAC supports those four bills.
However, MAC did not support two other bills in the package and is working to ensure counties are included in the process of making property tax exemption decisions and community development decisions under SBs 364 and 432. SB 364 would expand the area in which a Neighborhood Enterprise Zone could be developed. There is currently no county oversight or involvement during the process under the bill as introduced. SB 432 allows a local governments the ability to develop payment in lieu of taxes (PILOT) policies and enter into PILOT agreements with developers who are building or rehabbing affordable housing units. There is currently no county oversight or involvement during the process under the bill, as introduced.
MAC explained its analysis on these issues to the chair and committee members via letter this week.
For more information on this issue, contact Meghann Keit-Corrion at keit@micounties.org.
Podcast 83 continues live sessions on Monday, May 24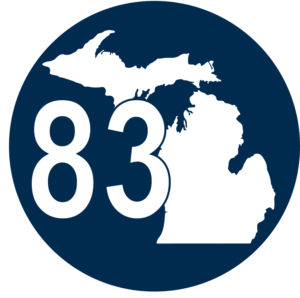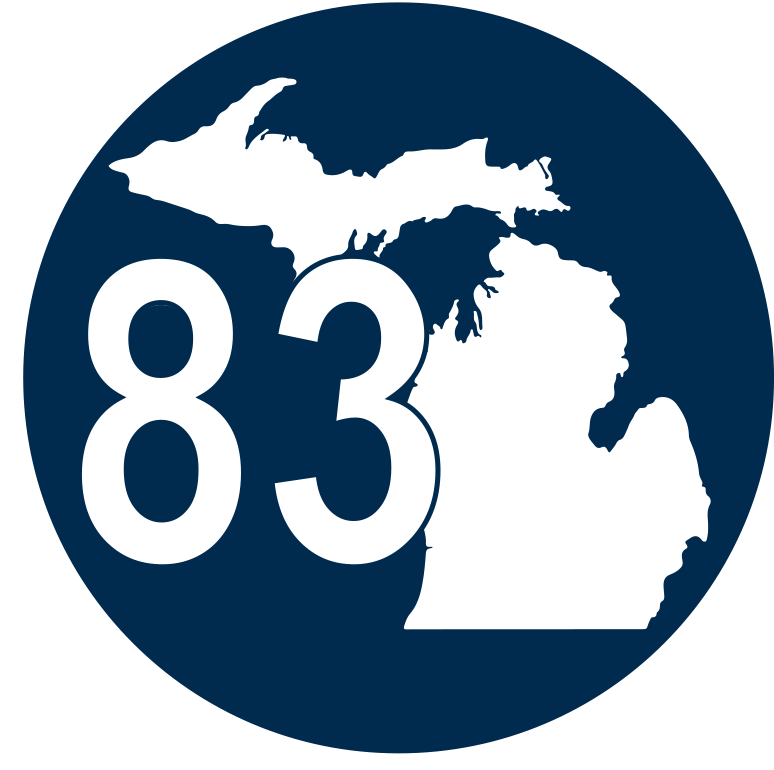 MAC's Podcast 83 team will reconvene on the web on Monday, May 24to discuss legislative action in Lansing and Washington, D.C.
To register for the live event, which starts at 3 p.m., click here.
Links to past episodes can be found on the podcast webpage, while every 2021 video episode is now available on MAC's YouTube channel.
Bills debated on new penalties for bottle fraud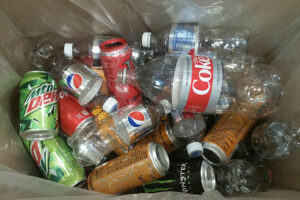 Bipartisan bills on bottle deposits that criminalize bottle deposit fraud were reviewed by the House Regulatory Reform Committee this week.
House Bills 4780-83, by Reps. Mike Mueller (R-Genesee), Andrew Fink (R-Hillsdale), Tim Sneller (D-Genesee) and Tyrone Carter (D-Wayne) are designed to crack down on those who bring empties across state lines to collect Michigan's 10-cent deposit for profit. The bills establish felony charges based on the dollar thresholds of the fraud and increase fines for the violation. 
They also reallocate the first $1 million in unclaimed bottle deposit fund revenue to the Michigan State Police to enforce the newly created law. The remaining money in the fund would be distributed based on current law: 75 percent to the Cleanup and Redevelopment Trust fund for non-petroleum remediation and redevelopment activities and 25 percent to the dealers. Whether or not increased compliance efforts will result in more money in the unclaimed deposit fund to make up for the diversion is unclear at this time.
MAC is following the issue but has not taken a position at this time. 
For more information on this issue, contact Deena Bosworth at bosworth@micounties.org.
MAC studying bills on asbestos oversight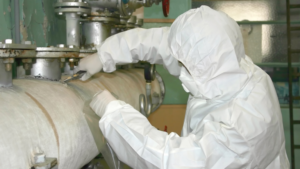 The House Natural Resources and Outdoor Recreation Committee took testimony this week on a bipartisan package of bills that create a "Public Entity Asbestos Removal Disclosure Act" to enhance abatement inspection requirements, establish a verification process for contractors and create reporting violations for asbestos removal.
House Bills 4766-71, by Reps. Gary Howell (R-Lapeer), Abraham Aiyash (D-Wayne), Scott VanSingel (R-Newaygo) and William Sowerby (D-Macomb), prohibit a public entity from contracting for asbestos abatement with a contractor with a criminal conviction relating to compliance with environmental regulations. 
A recent Auditor General report slammed the Department of Environment, Great Lakes and Energy (EGLE) for lack of oversight of asbestos abatement projects. In response to the lack of resources to comply with their requirements, the bills create an Asbestos Investment Fund, which would be administered by the department. A public entity would be required to submit a $100 fee to EGLE to assist with oversight efforts. A public entity could pass the cost for the notification fee to the asbestos abatement contractor, unless the pass-through would violate the terms of a contract signed before the effective date of the bill.
MAC is working on amendments to the bills before taking a position on the package.
For more information on this issue, contact Deena Bosworth at bosworth@micounties.org.
MAC opposes workers' comp legislation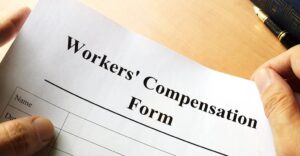 A bill to direct workers' compensation coverage on COVID-19 issues was opposed by MAC in committee this week.
House Bill 4288, by Rep. Mike Mueller (R-Genesee), amends the Worker's Disability Compensation Act to include a first response employee's injury or illness resulting from contraction of COVID-19 as a personal injury presumed to arise in the course of employment under certain circumstances.
In general, the Worker's Disability Compensation Act provides compensation to employees who are injured on the job and provides that those benefits are the employee's sole remedy for the injury. The bill would expand compensatory coverage if a first response employee met one of the following criteria:
Is quarantined at the direction of his or her employer due to confirmed or suspected exposure to COVID-19
Receives a COVID-19 diagnosis from a physician
Receives a presumptive positive COVID-19 test
Receives a laboratory-confirmed COVID-19 diagnosis
The Government Operations Committee did not vote on the bill this week, and the chair indicated changes are coming to provide definite timelines for coverage and ensuring a rebuttable presumption. MAC will review changes when available.
For more information on this issue, contact Deena Bosworth at bosworth@micounties.org.
MAC still needs your voice on 4-year terms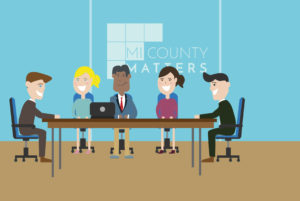 While legislation to enact four-year terms for county commissioners awaits action on the Senate floor, MAC again asks members to add their individual and collective voices to the campaign.
Senate Bill 242, by Sen. Ed McBroom (R-Dickinson), and SB 245, by Sen. Jeremy Moss (D-Oakland) would bring four-year terms to Michigan in the 2024 presidential election cycle. Enactment of these bills would end Michigan's status as one of just five states with two-year terms on all commissioners.
The bills are now on the Senate floor.
MAC continues to encourage commissioners to add their voices to the four-year term effort. As of Friday morning, 70 county leaders had responded. Please add your voice to this effort today by clicking here.
MAC also requests that counties adopt official resolutions of support for the legislation. To download a template for this purpose, click here. If you pass such a resolution, please send a copy to Hannah Sweeney at sweeney@micounties.org.
As of Thursday, the following counties had advised MAC of passage of such resolutions: Allegan, Alpena, Bay, Cheboygan, Clinton, Dickinson, Genesee, Emmet, Houghton, Ionia, Isabella, Manistee, Marquette, Mecosta, Newaygo, Ontonagon, Sanilac, Van Buren, Washtenaw and Wexford.
For more information on this issue, contact Deena Bosworth at bosworth@micounties.org.
Leadership Academy class includes 11 from Michigan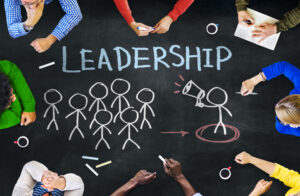 Eleven Michigan county officials and staff members recently completed the NACo Leadership Academy, a 12-week online program that empowers front-line county government employees with fundamental leadership skills. Across the country, 812 county employees participated in the most recent class, which began in January.
Among the 11 were Deena Bosworth, MAC's governmental affairs director, Wayne County Commissioner Melissa Daub, Ottawa County Clerk Justin Roebuck and Houghton County Administrator Ben Larson.
The rest of the Michigan class was Sheila Peters of Alger, Ted Somers of Alpena, Shawna Walraven of Bay, Sue Buitenhuis of Cheboygan, Karl Hauser of Clare, Timothy Mitchell of Osceola and Scott Miller of Washtenaw.
MAC congratulates all the participants in the program. To learn more about the academy, click here.
AG's Office issues warning on COVID scam calls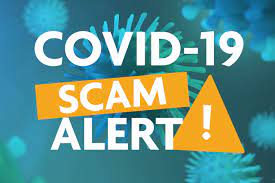 Attorney General Dana Nessel is reissuing a consumer alert warning residents about scammers claiming to be from state or local health departments or vaccination clinics, asking for personal information. 
Attorney General Nessel offers tips to avoid becoming a victim. Hang up if they claim to be from a government agency or vaccination clinic and: 
request personal information; 
make threats; 
demand you get vaccinated; or  
ask if you are vaccinated or where you received your vaccination.   
The Department of Attorney General provides a library of resources for consumers to review anytime. Attorney General Nessel encourages everyone to review the COVID-19 vaccine scam alert for more information.  
Your connection to consumer protection is just a click or phone call away. Consumer complaints can be filed online at the Attorney General's website, or by calling 877-765-8388.  
Collaboration on mental health is focus of June 1 webinar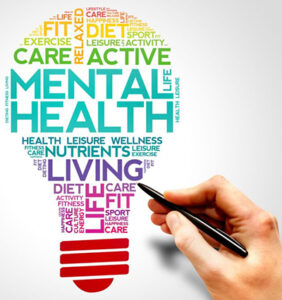 The second in a series of webinars to underscore the ideas of continuously examining best practices, as well as taking the opportunity to enhance longstanding partnerships between law enforcement, mental health systems and communities throughout Michigan and to recommend strengthening those partnerships, will be held on June 1.
The webinar is free and runs from 10:30 a.m. to noon. It will explore interdisciplinary partnership, collaboration and funding efforts from three innovative Michigan communities (Calhoun, Muskegon & Washtenaw).
To register, go to https://attendee.gotowebinar.com/register/4814437477097292047.
For information, contact J. Eric Waddell at jericwaddell@thecardinalgroup2.com.
Staff picks