Legislative Update 6-18-21
ARP revenue calculator released; consulting contracts now available
Counties now can download their own copies of a calculator sheet on revenue losses for purposes of the American Rescue Plan (ARP), the National Association of Counties announced this week.
Developed by the Government Finance Officers Association, the calculator can be found here.
MAC also is pleased to announce that four consulting firms, operating under pre-vetted contracts that comply with all requirements of Michigan law, are now available to assist counties that need advice and guidance on spending and tracking ARP payments.
"The vendors chosen through this process are prequalified to assist counties in managing the COVID-19 relief funds allocated through the American Rescue Plan Act of 2021," explains MAC's subsidiary, CoProPlus, which worked with Livingston County on the RFP to identify consulting firms. "The contracts offer a means for counties to receive financial accounting, oversight monitoring, auditing and/or reporting services as required for each individual project."
During a call this week, NACo staffers reviewed the latest information from the U.S. Treasury on rules, deadlines and details about the use of federal relief funds. They encouraged counties to regularly visit the NACo analysis page on revenue issues.
In other ARP news, local governments can now visit the Michigan Department of Treasury American Rescue Plan Act (ARPA) webpage to view information and updates regarding the Coronavirus Local Fiscal Recovery Fund.
As always, be sure to check MAC's COVID Resources Page for the latest developments in responding to the COVID-19 crisis.
Bill to enforce rules on unfunded mandates gets hearing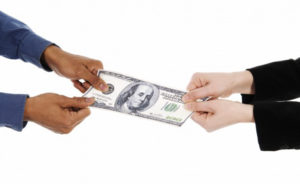 A bill that would impose a legislative procedure to prohibit the enactment of unfunded mandates, a long-held goal of MAC, received a hearing this week in the Senate Committee on Oversight.
Senate Bill 449, by Sen. Ed McBroom (R-Dickinson), reinforces the provisions of the Headlee Amendment in the Michigan Constitution by specifying the Legislature shall appropriate sufficient money to pay local units of government for each state requirement imposed upon them pursuant to Section 29 of Article 9 of the Constitution (Headlee). The bill further provides that no unit of local government shall be required to provide a new activity or service or an increase in an existing activity or service unless:
There is a fiscal note prepared and published; and
The State appropriates sufficient funding based on the fiscal note.
The fiscal note process would require the fiscal agencies to review bills to determine if they contain a change in activity or service required of a local unit of government before a bill is scheduled on third reading in the chamber where it was introduced. Further, such bills would then be reviewed by the fiscal agencies to develop a fiscal note or written estimate of the increased necessary costs. The fiscal agencies would report their findings to the Legislature before the bill could be taken up on third reading.
This may slow down the legislative process, but it would put the Legislature on notice that the bills will impact the finances of local governments. The bill further specifies the state shall not impose a penalty on or withhold funds to a local unit of government that does not comply with a mandate if the fiscal note process has not been followed or if the state has prepared a fiscal note but a taxpayer (including a local unit of government) has filed a lawsuit asserting that the law creates a mandate and the court has not issued an order within six months or has decided in favor of the taxpayer.
The committee only took testimony, and no action is anticipated until fall.
For more information on this issue, contact Deena Bosworth at bosworth@micounties.org.
Public notices legislation remains problem for counties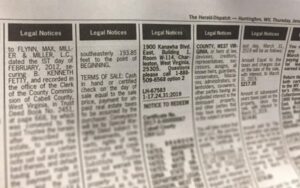 A two-bill package "modernizing" public notice postings passed out of the Senate Committee on Local Government this week. Senate Bill 258, by Sen. Curt VanderWall (R-Mason), and SB 259, by Sen. Sylvia Santana (D-Wayne), would modify the definition of a newspaper in the law to mean a newspaper in an adjoining jurisdiction, if one is not available in the county posting a notice.
The legislation also would require the posting of the notice on a website hosted by the newspaper.
MAC offered several amendments that were rejected to advance the intent of the legislation, which is to limit the cost of public notices to a government rate; to allow for partial posting of information with a link to more information; and to allow the posting online to count toward the deadline needed to meet notice posting timelines.
MAC will continue to back changes to make this legislation beneficial to counties but does not support the current versions.
For more information on this issue, contact Deena Bosworth at Bosworth@micounties.org.
MAC supports bill on transfer of murderers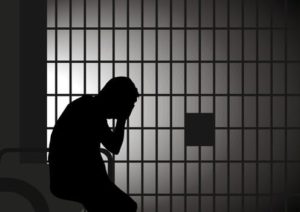 New legislation clarifying the custody of those convicted of murder in Michigan received the support of MAC this week.
House Bill 4719, by Rep. Robert Bezotte (R-Livingston), would require that a person convicted of first-degree murder be immediately committed to the jurisdiction of the Michigan Department of Corrections (DOC) in a state correctional facility, pending sentencing. The county sheriff will have to transport the convicted person for final sentencing from the facility to the county and back again.
Counties would realize a savings for no longer having to detain these offenders while they await sentencing. More importantly, the process in the bill will help ensure safer environments in county jails and for sheriff staffers.
For more information on this issue, contact Meghann Keit-Corrion at keit@micounties.org.
Calley introduces MAC-backed bill on 9-1-1 funding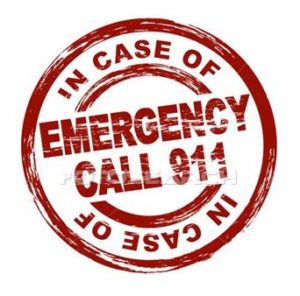 Legislation to extend authorization for 9-1-1 operations and funding was introduced this week by Rep. Julie Calley (R-Ionia). Currently, the Emergency 9-1-1 Service Enabling Act expires at the end of this year. House Bill 5026 would extend the authorization until Dec. 31, 2027, plus ensure fee revenues are on target with projected costs of statewide implementation of Next General 911 (NG911). NG911 is an IP-based fiber network that will completely replace the copper-based system.
In order to ensure revenue meets the costs of the network, surcharges are levied on pre- and post-paid phones. Prepaid revenue, however, is 25 percent less than was projected. The bills proposed to increase the pre-paid surcharge from 5 percent to 6.5 percent. Post-paid fees are proposed to increase from 5 cents to 7 cents. Additionally, there is a provision to trigger a fee rollback process if more revenue is generated than needed.
Lastly, the bill would require a review of prepaid providers to ensure proper collection and remittance is occurring.
The bill is before the House Committee on Communications and Technology, chaired by Rep. Michele Hoitenga (R-Wexford). MAC supports HB 5026.
For more information on this issue, contact Meghann Keit-Corrion at keit@micounties.org.
Register now for June 21 live session of Podcast 83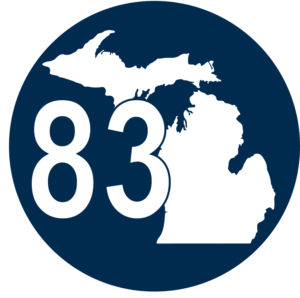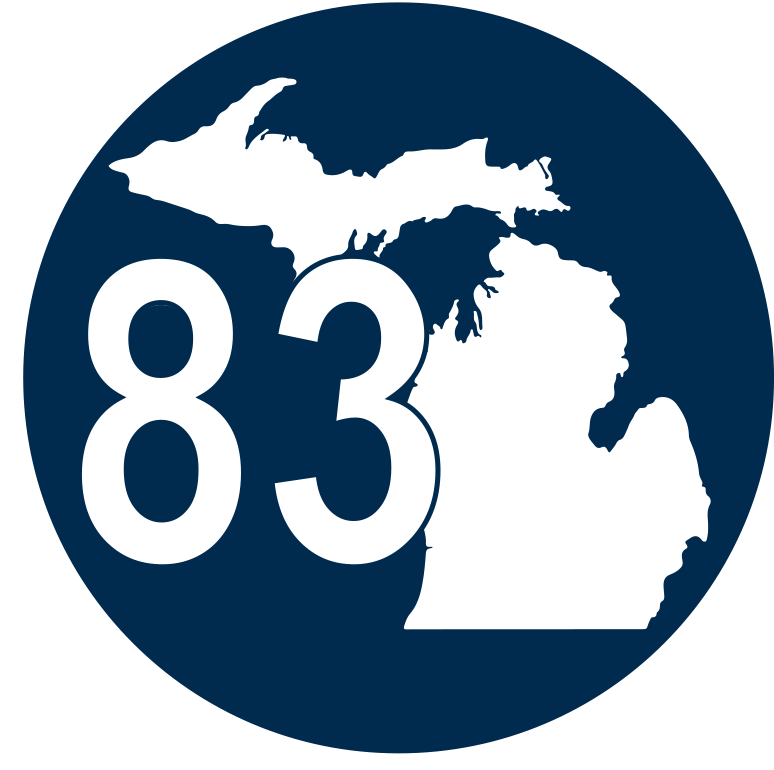 MAC's Podcast 83 team resumes its weekly live sessions on state and federal policy issues at 3 p.m. on Monday, June 21.
Among issues to be addressed are American Rescue Plan spending and what's happening on the state budget.
To register for the session, click here.
Links to past episodes can be found on the podcast webpage, while every 2021 video episode is now available on MAC's YouTube channel.
Keep up the emails, resolutions on 4-year terms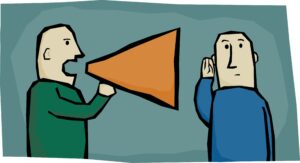 After gaining broad support and bipartisan passage in the Michigan Senate, legislation to adopt four-year terms for county commissioners awaits initial action in the House of Representatives.
Senate Bills 242, by Sen. Ed McBroom (R-Dickinson), and SB 245, by Sen. Jeremy Moss (D-Oakland), would bring four-year terms for county commissioners to Michigan in the 2024 presidential election cycle.
The bills are in the House Committee on Local Government and Municipal Finance.
MAC continues to encourage commissioners to add their voices to the four-year term effort. As of Friday morning, 81 county leaders had responded. Please add your voice to this effort today by clicking here.
MAC also requests that counties adopt official resolutions of support for the legislation. To download a template for this purpose, click here. If you pass such a resolution, please send a copy to Hannah Sweeney at sweeney@micounties.org.
As of Thursday, 28 counties had advised MAC of passage of such resolutions: Allegan, Alpena, Bay, Cheboygan, Clinton, Crawford, Delta, Dickinson, Emmet, Genesee, Houghton, Huron, Ionia, Isabella, Lenawee, Macomb, Manistee, Marquette, Mecosta, Newaygo, Oceana, Ogemaw, Ontonagon, Oscoda, Sanilac, Van Buren, Washtenaw and Wexford.
For more information on this issue, contact Deena Bosworth at bosworth@micounties.org.
MAC voices concern on workers' comp bill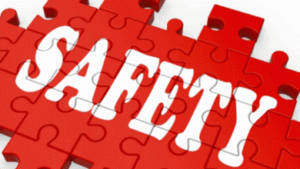 An amended version of House Bill 4822, by Rep. Mike Mueller (R-Genesee), passed the House Government Operations Committee on a party-line vote. The bill provides that a first response employee's illness resulting from contracting COVID-19 is rebuttably presumed to be a personal injury arising out of and in the course of employment under certain circumstances.
The Worker's Disability Compensation Act provides compensation to employees who are injured on the job and provides that those benefits are the employee's sole remedy for the injury. MAC joined partners including the Michigan Municipal League, the Michigan Chamber of Commerce and the Insurance Alliance of Michigan in voicing concern for the precedent this type of legislation sets for workers' compensation benefits.
While appreciative of the many changes made by the bill sponsor since the introduced version, collectively: "We believe that workers' compensation benefit determinations – regardless of occupation – should be made on a case-by-case basis, and not by state or federal mandates."
Democrats on the committee voted no after failed attempts to remove language that says COVID-19 shall be considered an "ordinary disease of life."
The bill now awaits further action by the full House.
COVID delays NACo flag retirement boxes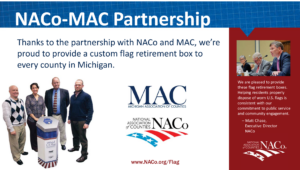 A reported COVID outbreak with the partnering vendor has delayed shipment of U.S. flag retirement boxes to Michigan counties that requested them via a new NACo program.
MAC and NACo announced the program at the 2021 Legislative Conference, with the goal of delivering the boxes by early June. Unfortunately, NACo advised this week, the vendor that delivers the boxes had staffing issues, which has caused significant delays.
The box shipments are now set to begin next week.
NACo and MAC apologize for any confusion or inconvenience this has caused counties that are eager to begin their participation this new service.
Join thousands of county leaders who have energized their leadership skills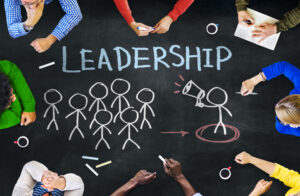 The NACo High Performance Leadership Academy is now being used for succession planning and workforce training by nearly two-thirds of all counties in the U.S. because of its success. The program and its associated results have been described as "Unprecedented!" by county officials, business executives and academics. This is not too surprising based on feedback like this:
"This leadership program is a game changer! It creates in you an appetite to be the best leader you can be. And it leaves you feeling empowered with tools you can implement immediately." – HR Supervisor
"This program provided me with new tools to enable, motivate and retain employees.  It has helped me better serve my staff and the public." – Commissioner
Nearly 2,000 county leaders have experienced this program just this year. The next start happens in August. Take advantage of available NACo scholarships and join your peers, colleagues and county leaders in the next NACo High Performance Leadership Academy.
Enroll at www.naco.org/skills.
2020 roads report shows 42% in 'poor' condition
The trends on Michigan's roadways continue to be poor, said the Michigan Transportation Asset Management Council (TAMC) recently in publishing its 2020 Roads and Bridges Annual Report.
"The 2020 report reveals the on-going challenges of maintaining Michigan's federal aid eligible roads as the deterioration cycle of roads unfortunately shows a continued trend of Poor condition," stated TAMC Chair Joanna I. Johnson.
The report found Michigan's Federal Aid eligible paved roads were:
22% Good
36% Fair
42% Poor
In 2019, the breakdown was 21% Good, 40% Fair and 39% in Poor condition.
Michigan's bridges declined in condition in 2020 with:
36% Good
53% Fair
7% Poor
4% "Severe"
In 2019, the distribution was 38% Good, 51% Fair, 7% Poor and 4% Severe. The Severe category was added into TAMC reporting in 2019 as a measure of criticality and a warning that these structures are in jeopardy for closure due to structural concerns that could pose a threat to traffic. "We continue to lose progress with these valuable assets, especially as we look at neighboring Great Lake States", stated Chair Johnson.
Christopher Bolt, an assistant county administrator in Jackson County, is the MAC representative on the council.
Staff picks