Legislative Update 4-1-22
Governor signs $4.7 billion spending bill on water, more
Nearly $5 billion is about to be injected into Michigan's infrastructure after Gov. Gretchen Whitmer this week signed a supplemental spending bill aimed at water systems, broadband and other infrastructure.
MAC's governmental affairs director, Deena Bosworth, said in March that the much of the spending falls in line with priorities laid out by the Coalition for a Strong and Prosperous Michigan, which MAC helped form last fall to create a united plan for leveraging the state's ARP funding in the most strategic way possible.
The coalition projects about $2.5 billion of the $4.7 billion in Senate Bill 565 aligns with its Michigan Prosperity Roadmap that recommended investments in five key areas: Infrastructure, Fiscal Health, Thriving Communities, Strong Economy, and Public Safety.
Of particular note in SB 565 is the massive investment in protecting Michigan's waters, including $1.27 billion from federal ARP funds for grants for wastewater, stormwater and drinking water projects.
The bill includes $200 million for Midland and Gladwin counties for repairs of dams that failed in 2020, forcing significant evacuations. Use of those funds requires a 20 percent local match. Another $6.8 million will be used in Clare County for lake dredging and a dam emergency spillway.
The bill also sends $250 million in federal funds into a broadband service grant program.
For more information on this issue, contact Deena Bosworth at bosworth@micounties.org.
National County Government Month is under way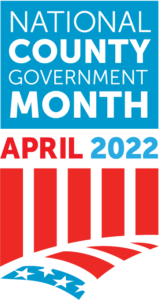 National County Government Month (NCGM), held each April, is an annual celebration of county government. Since 1991, the National Association of Counties has encouraged counties to actively promote the services and programs they offer. Counties can schedule activities any time during the month. NCGM is an excellent opportunity for your county to highlight effective county programs and raise public awareness and understanding about the various services provided to the community.
The coronavirus pandemic highlights the importance of county government. Counties are on the front lines protecting our communities from coronavirus and other illnesses that have the potential to become a pandemic. Counties support more than 900 hospitals and operate over 1,900 public health departments, which are the ground troops in the fight against the coronavirus outbreak. Local health departments are working to protect public health by communicating with transportation officials, educating health care providers and communicating to the public best practices to reduce the spread of infectious diseases.
MAC members are encouraged to make use of NCGM resources:
Conference attendees, respond to survey by Monday, April 4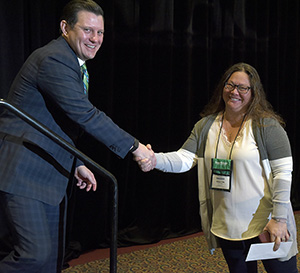 MAC members who attended the recent 2022 Legislative Conference are asked to complete their survey responses by Monday, April 4.
As of Friday morning, only a third of eligible respondents had use their survey link to answer questions on conference educational content, scheduling and speakers.
"These surveys are the top way for members to give us their views on what we are doing well and where we can improve," said MAC Communications Director Derek Melot. "Planning is already under way for 2022 Annual in Port Huron, so now is the time for members to help us design that event."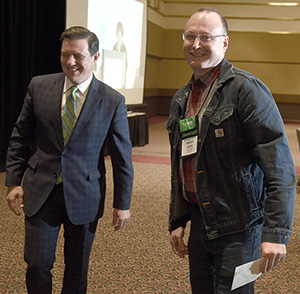 One of the most consistently popular aspects of MAC conferences has been Exhibitor Bingo, in which attendees visit booths at the Exhibitor Show to fill out their card for a drawing. In March, the two grand prize winners were Kristine Bosley, human resources director at Benzie County, and Rob Pallarito, vice chair of the Otsego County Board of Commissioners. Each claimed a $250 cash prize from Executive Director Stephan Currie after their names were drawn by Second Vice President Eileen Kowall of Oakland County on the last day of the conference.
The 2022 Annual Conference will be Sept. 18-21 in Port Huron. Expect registration to open for it in July.
MDHHS opioid webinar set for April 5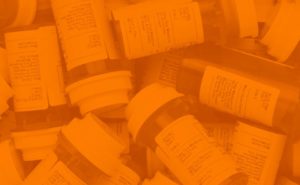 The Michigan Department of Health and Human Services (MDHHS), in partnership with MAC, the Michigan Attorney General's Office (AG) and others, will launch a webinar series on the Distributor/Janssen Opioid Settlements on Tuesday, April 5 from 3 p.m. to 4 p.m.
Click this link to join the session: Recovery Webinar.
State, county and local governments are slated to receive funds from the Distributor/Janssen Opioid Settlements in the coming months, and this webinar series will provide an opportunity for local elected officials, public health officials and other relevant parties to learn about best practices for spending these funds. This upcoming webinar will focus on opportunities to support recovery services.
There will be a Q&A period during the webinar, or participants may email questions directly to MDHHS-OpioidsTaskForce@michigan.gov prior to April 5, 2022.
Get On Board! with better meetings for your county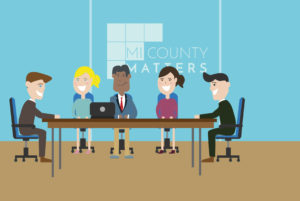 Helping county commissioners operate more effectively in public meetings is the focus of a three-session webinar series sponsored by MSU Extension in May.
"Effective Board Meetings and Good Governance" will have three 90-minute sessions in the evenings beginning May 9. Commissioners who participate will earn 3 credit hours in MAC's County Commissioner Academy continuing education program.
The cost of the program is $50 per person or $200 per board (group rate, up to 10 people).
Click here to register. Registration closes at 11:59 p.m. on May 7.
Monday, May 9, 6:30 p.m. to 8 p.m. (Eastern Time): Role and Purpose
Elected and appointed government boards have distinct rules, norms and a public purpose. In this session, we will learn key differences between elected and appointed boards and their unique spheres of influence. Staff and the public also have significant roles in developing and carrying out policy. Participants will explore common best practices between boards and within boards that support functional governance.
Monday, May 16, 6:30 p.m. to 8 p.m. (ET): The Meeting Process
The board chair, members, staff and public are all important meeting participants. In this session, we will review the fundamental practices for leading meetings effectively. Each person must understand their role during a meeting and having clarity around the meeting process. We will discuss formal process documents like bylaws, codes of conduct, and agendas, as well as skills for efficiency and inclusion.
Monday, May 23, 6:30 p. m. to 8 pm (ET): Parliamentary Procedure and Robert's Rules of Order
An introduction to Parliamentary Procedure based on Robert's Rules of Order, the most widely used parliamentary authority. This session will focus on parliamentary principles, motions, and debate and decorum during meetings. Participants will explore scenarios and practice skills.
All sessions will be recorded and sent to registrants. Additional resources and session recordings will be available on a Google site shared through the registration process.
For content questions, contact Mary Reilly at 231-889-4277, ext. 1 or reillym8@msu.edu. 
NACo urges use of funding opportunities on mental health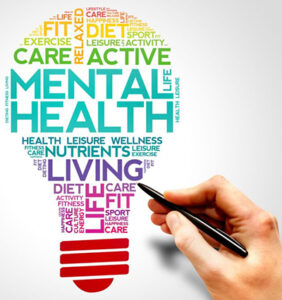 In its blog on March 21, the National Association of Counties (NACo) urged county leaders to fully utilize federal aid for mental health services:
"On March 9, the U.S. Department of Health and Human Services' (HHS) Substance Abuse and Mental Health Services Administration (SAMHSA) and Office of Minority Health (OMH) announced new funding opportunities for states and counties to improve and expand access to community mental health services for children and young adults. As a part of the administration's new strategy to address the nation's mental health crisis, this new funding seeks to improve mental health programs and services through early intervention and suicide prevention in schools, universities, foster care systems and other youth-centered settings.
"Counties are directly eligible for 4 of the 7 new grant programs under this funding announcement, including:
"Together, these grants provide approximately $27 million in new funding opportunities for counties to improve access to mental health services for youth and young adults. …
"For a list of the new funding opportunities, click here. Grant application deadlines vary by program and span from April 18, 2022, to May 31, 2022."
For more information on MAC's mental health advocacy, contact Meghann Keit-Corrion at keit@micounties.org.
Deadline extended to April 15 for Achievement Awards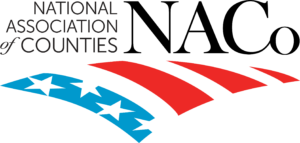 The National Association of Counties has announced a deadline extension for its Achievement Awards application process. The new application deadline is Friday, April 15 at 11:59 p.m. (Eastern Time).
Participation in the NACo Achievement Awards program is an excellent opportunity to earn national recognition for your county's groundbreaking efforts and to share ideas with your peers across the country.
Through the years, Michigan counties have won dozens of awards in this contest, so don't hesitate to put your best ideas forward.
Staff picks