August Michigan Counties looks at juvenile justice, policing reforms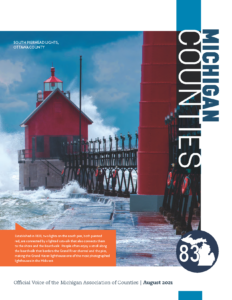 County commissioners and administrators will soon receive the August edition of Michigan Counties, MAC's bimonthly magazine, in their mailboxes. The latest edition features a report on juvenile justice changes and MAC's advocacy work around them and a briefing from the Michigan Sheriffs' Association on policing reform bills in the Michigan Legislature.
Also included in this edition are:
A letter from MAC Board President Veronica Klinefelt as she completes her term as leader of the association
A report from MAC Executive Director Stephan Currie
Bios of MAC Board Directors Robert Showers and Joe Bonovetz
A Q&A with Rep. Kevin Hertel of Macomb County
An analysis of Michigan's tax system by the Citizens Research Council of Michigan
News briefs from around Michigan
To view a digital copy of the August edition or prior ones, visit the magazine page on the MAC website.
MAC offices to observe Labor Day holiday
MAC's Lansing offices will be closed on Monday, Sept. 6 in observance of the Labor Day holiday.
Normal office hours will resume at 8 a.m. on Tuesday, Sept. 7.
Assisted Outpatient Treatment is topic of next MDHHS webinar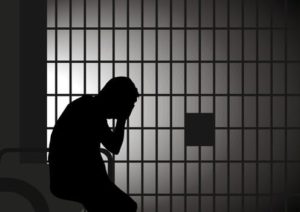 A Sept. 28 webinar will feature information on "Assisted Outpatient Treatment" and its use and benefits in Genesee County.
The webinar, which will run from 1:30 p.m. to 3 p.m., is free for county leaders due to funding from the Michigan Department of Health and Human Services (MDHHS).
The webinar will have keynote addresses by Administrator Emeritus Milton Mack (SCAO) and Dr. Debra Pinals (medical director of behavioral health and forensic programming for MDHHS). It will be moderated by Chief Justice Bridget McCormick.
Genesee County is recognized as one of the Michigan counties that has operationalized and seen the benefits that AOT can offer. Representatives from Genesee County's Probate Court, Law Enforcement, Natural Support, Hospital System and CMH will serve on the webinar panel to share their AOT experiences with other Michigan communities.
These trainings are co-sponsored by MAC affiliate members the Michigan Sheriffs' Association and the Community Mental Health Association of Michigan.
For additional information, contact J. Eric Waddell at jericwaddell@thecardinalgroup2.com.
Staff picks