2023 Annual Conference will feature Anniversary Gala, workshops on key county issues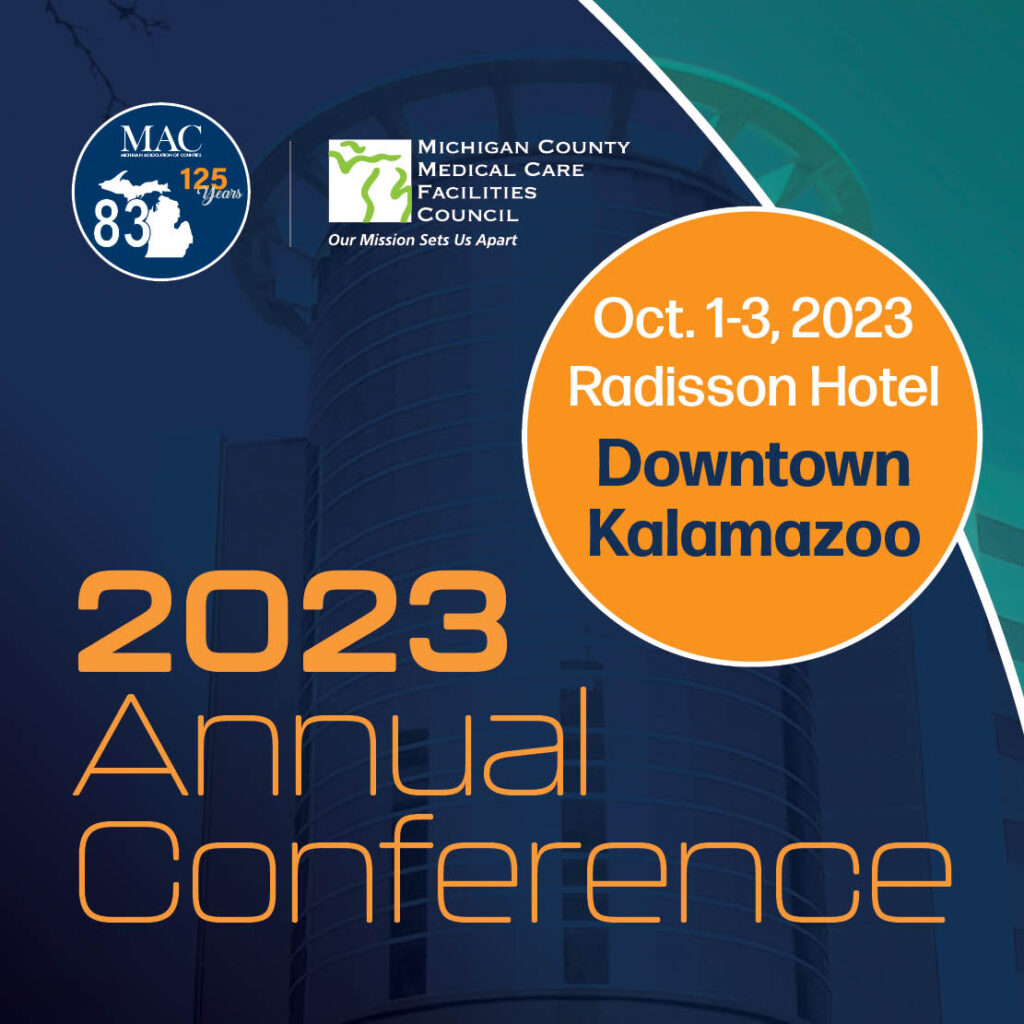 Please join MAC and your fellow county leaders in Kalamazoo County Oct. 1-3 for the 2023 Michigan Counties Annual Conference to celebrate MAC's 125th Anniversary.
Registration is now open and online only.
In honor of MAC's anniversary year, the annual President's Banquet will be capped by music in the ballroom of the Radisson Hotel in downtown Kalamazoo.
Additional highlights for this year's event are:
A two-part, two-day dive into the details of Public Act 51, the state's road funding formula via workshops held on Sunday afternoon and Monday morning
Plenary sessions on affordable housing and bridging generational differences in the workplace,
MAC's Annual Business Meeting, during which members will review and approve MAC's policy platforms for the coming year
MAC Board elections, with four seats to be filled via decisions of regional caucuses on Oct. 2
The schedule of the conference is carefully crafted to respect members' weekly schedule, with conference registration opening around noon Sunday and events concluding prior to hotel check-out on Tuesday morning.
Commissioners who attend the conference will earn 3 credit hours for MAC's County Commissioner Academy.
Registration pricing
REGULAR RATES – After Sept. 8
Member* – Full Conference Rate | $490
Member* – Single Day Rate | $325
Non-Member – Full Conference Rate | $565
Non-Member – Single Day Rate | $385
Spouse/Guest Rate | $250
*The following are eligible for the member rate: county commissioners, county administrators, countywide elected officials, county staffers and staffers of MAC affiliates.
Hotels
The Radisson Plaza Hotel at Kalamazoo Center is now SOLD OUT.
For other hotel options in the area, visit the website of the Kalamazoo Convention and Visitors Bureau.
---
For conference-related questions, contact Director of Member Events Tammi Connell at connell@micounties.org.