County leaders applaud Gov. Whitmer's Executive Order 'stay at home'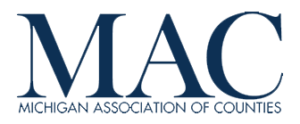 LANSING, MICH.  – County leaders welcomed Gov. Gretchen Whitmer's order today to bolster public health efforts to disrupt the transmission of COVID-19 via a new Executive Order.
Whitmer's EO 2020-21 to direct Michigan residents to "stay at home" unless involved in essential work or conducting essential trips to acquire food or medical supplies.
"As the governor said this morning, Michigan could face widespread infection if more isn't done to disrupt transmission," said Veronica Klinefelt, president of the Michigan Association of Counties' Board of Directors and a Macomb County commissioner. "We have to get ahead of this and previous efforts have, sadly, not been enough to disrupt the spread. All of our members will be working closely with our local health departments and the state to keep operations to essential ones only."