Legislative Update 1-21-22
Governor to keynote 2022 Legislative Conference; registration open for March 21-23 event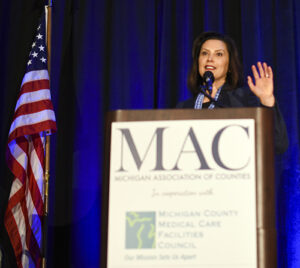 Gov. Gretchen Whitmer will keynote the 2022 Michigan Counties Legislative Conference, addressing a plenary session of the event on Wednesday, March 23.
Click here to begin your conference registration.
The 2022 event, co-hosted by the Michigan Association of Counties and the Michigan County Medical Care Facilities Council and held at the Radisson Hotel and Lansing Center, also will feature:
A plenary session address by Larry Johnson, president of the National Association of Counties
A MAC Legislative Update, led by Deena Bosworth, director of governmental affairs
Remarks from MAC President Phil Kuyers of Ottawa County and Executive Director Stephan Currie
Breakout sessions on current challenges for county leaders, including workforce development, the Open Meetings Act, trends in mobility on Michigan roads, American Rescue Plan spending and how to deal with stress in these stressful times
A Legislative Reception on the evening of Tuesday, March 22, during which MAC will present its County Advocate Awards for legislative service in 2021
A MAC "pop-up store" where members can purchase a variety of MAC-branded items to show off their county pride
The conference will be an in-person event, though MAC plans to livestream select breakout sessions on Facebook.
Your conference registration fee provides access to all conference events, snacks at the Radisson Hotel on Monday afternoon, the Legislative Reception with appetizers and beverages, two breakfasts at the Lansing Center (Tues-Wed), lunch on Tuesday at the Lansing Center and a boxed lunch on Wednesday you can take with you on your journey home.
County commissioners attending the conference will receive credits toward certification through MAC's County Commissioner Academy.
Medical care facility personnel also will earn Continuing Education credits. Visit the conference page for details.
"We appreciate the governor taking time to speak to our members this year as we continue to foster deeper state-county partnerships," said Currie. "We are working closely with both venues to enhance COVID safety and will monitor state and local health directives that could affect the conference."
MAC and MCMCFC strongly encourage members to register early for the conference and for hotel space. For the latest conference news and updates, visit the MAC Conferences Page.
Podcast 83 begins 2022 with live session on State of State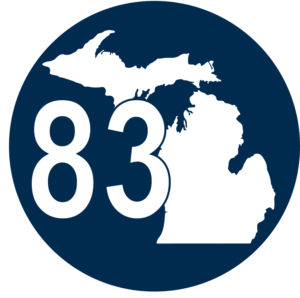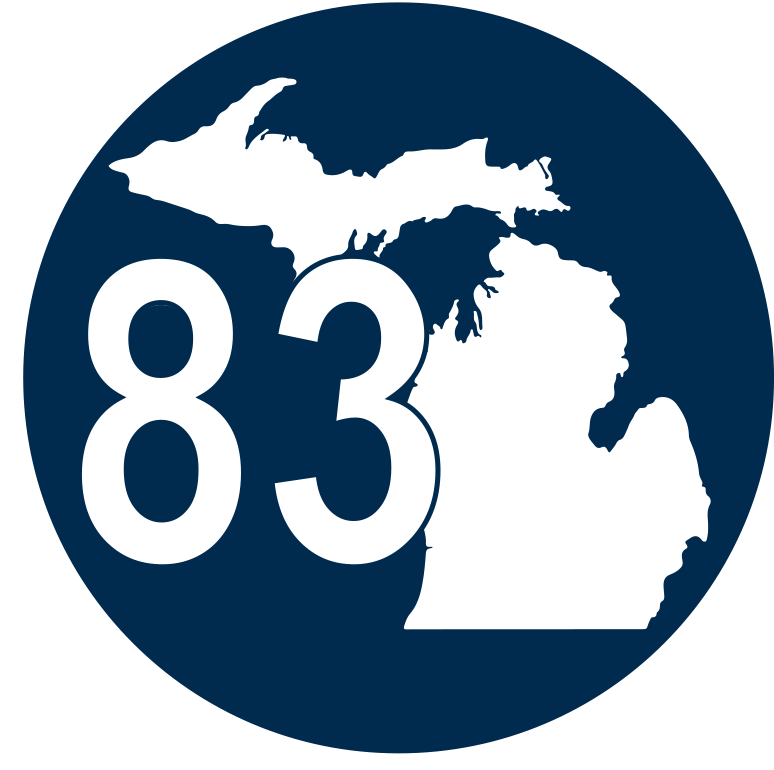 MAC's Stephan Currie and Deena Bosworth will analyze Gov. Gretchen Whitmer's State of the State address, discuss MAC's legislative priorities for 2022 and provide the latest on American Rescue Plan funding during a special live episode of Podcast 83 on Thursday, Jan. 27.
The episode will start at 10 a.m. and be on Zoom at https://us02web.zoom.us/j/83794103754. (Meeting ID is 837 9410 3754. To dial in, find your local number: https://us02web.zoom.us/u/kcz1LBBOor.)
With this episode, MAC is pleased to welcome Comcast as a supporting sponsor of Podcast 83 in 2022.
Whitmer will deliver her State of the State address on Wednesday evening in Lansing. She is expected to discuss her plans for using rising state revenues.
Soo Locks modernization gets big boost from federal funds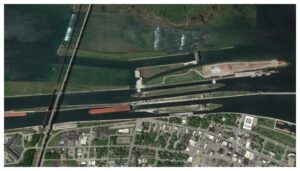 The Army Corps of Engineers will receive $479 million from the bipartisan Infrastructure Investment and Jobs Act to invest in modernizing the Soo Locks. The money received from the Infrastructure Investment and Jobs Act brings the funding total to $1.3 billion for the modernization project in Sault Ste. Marie.
The Army Corps expects the project to take between seven and 10 years and create 1,240 jobs on an annual basis. It will use 1.4 million tons of limestone or granite, 112,000 tons of cement and 25,000 tons of steel.
The announcement this week was applauded by Gov. Gretchen Whitmer, U.S. Sens. Debbie Stabenow and Gary Peters and state and local leaders.
The Soo Locks are a crucial gateway for Great Lakes freighters carrying agricultural products and materials our manufacturers and military depend on. The new lock will mean there is a modern lock to handle larger vessels and will prevent failure of the locks, which would have devastating consequences for the economy and national security.
For more information on this issue, contact Deena Bosworth at bosworth@micounties.org.
Bill would offer new option on buying emergency vehicles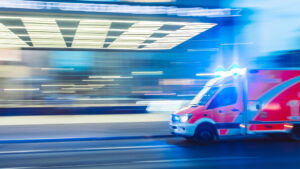 A new method of purchasing emergency response vehicles for local governments would be available under Senate Bill 821 introduced by Sen. Wayne Schmidt (R-Grand Traverse).
The bill amends the Emergency Services to Municipalities Act to allow localities to enter into a contract or agreement of the purchase of emergency vehicles to be paid for in installments over the life of the property or for a period less than 15 years. The current method requires localities to lease emergency vehicles with the option of purchasing the vehicles at the end of the lease term.
A statement by the senator can be found here. MAC will continue to monitor this legislation as it moves though the legislative process.
For more information, contact Deena Bosworth at bosworth@micounties.org.
State courts urged to improve transparency, case management systems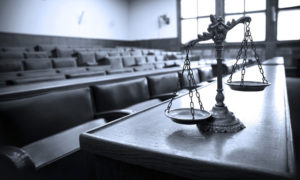 Michigan's courts need to continue work to improve case management and transparency, said new reports filed by two panels convened by the State Court Administrative Office (SCAO).
SCAO announced the completion of work by two panels this week.
The Lessons Learned Committee assessed the Michigan justice system's response to the pandemic. The final report includes a finding that the SCAO should continue advocacy for a unified case management and electronic filing system that is accessible to all courts and for a legislative appropriation to assist courts with implementation.
The Task Force on Open Courts, Media, and Privacy assessed how the courts enable public access to judicial proceedings. Both reports agree on some findings, including the need for a better broadband and technology infrastructure across the state.
The panels gathered comment from local courts, judges and law enforcement partners.
For more information on court issues, contact Meghann Keit-Corrion at keit@micounties.org.
Jail reform group seeks public input for its Feb. 10 session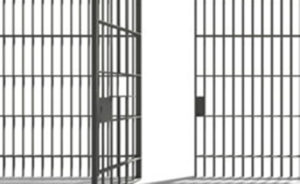 The Michigan Jail Reform Advisory Council (JRAC) is seeking public comments in advance of its next meeting on Thursday, Feb. 10, which will be held remotely via Zoom. This feedback will assist the JRAC in implementing policy and practice changes, developing educational materials, supporting justice system practitioners, and monitoring performance measures. Read the complete news release.
Submit comments using this fillable PDF form.
Click to read the newly released 2021 JRAC Report. 
Bill Peterson, commissioner from Alpena County, serves on the JRAC.
For more information on public safety issues, contact Meghann Keit-Corrion at keit@micounties.org.
DNR sets workshop on recreation grants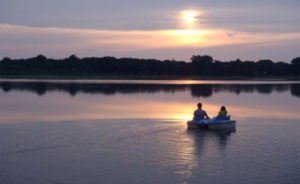 The Michigan Department of Natural Resources is hosting a virtual recreation grants workshop from 1 p.m. to 3 p.m. on Feb. 1, 2022, to assist you in applying for funding through the Natural Resources Trust Fund, Land and Water Conservation Fund and Recreation Passport Grant Programs. The workshop covers the process and requirements to apply for grants supporting the acquisition or development of a public outdoor recreation facility.
There is no cost to participate, but registration is required.  You can register to attend the workshop on the DNR's Website or by clicking on the registration link below. A recording of the workshop will also be made available following the event on the DNR's recreation grants workshop page.
Staff picks