Legislative Update 1-27-23
Tax votes could mean billion-dollar reduction to state's General Fund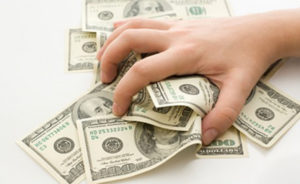 Major changes to Michigan's income tax collections, with the potential to reduce the state General Fund by approximately $1 billion for the next budget year, crossed between legislative chambers this week.
The House and the Senate moved their own versions of bills that would roll back the tax on public pension income and increase the Earned Income Tax Credit (EITC) for low- to moderate-income families.   
On the EITC, the Senate plan (Senate Bill 3 by Sen. Kristen McDonald Rivet, D-Bay) would increase the allowable state income tax credit from 6 percent to 30 percent of the allowable federal EITC. The House version (House Bill 4002 by Rep. Nate Shannon, D-Macomb), would increase the allowable state credit to 20 percent.
The Senate version would remove about $440 million from the state's General Fund in FY23, as it is written to be retroactive to the 2022 tax year. Estimates on the House version have not been released.
MAC anticipates more negotiations between the House and the Senate before a final version will be prepped for the governor.
On pensions, both HB 4001, by Rep. Angela Witwer (D-Eaton) and SB 1, by Sen. Kevin Hertel (D-Macomb) target taxation on pension income imposed by the state in 2011.
The reduction in General Fund revenue would be around $500 million once changes in either bill are in full effect. At present, SB 1 would go into full effect for the current state budget year, while HB 4001 would scale up the reduction between FY23 and FY27.
Another looming change to income taxes and the state General Fund does not require any current legislative action.
Under a 2015 law, Michigan's current 4.25 percent income tax rate would be reduced if the General Fund has been shown to have grown faster than the rate of inflation. State fiscal experts say that has occurred and would mean an estimated cut to the rate to 4.05 percent. Such a reduction, in turn, could mean an $800 million cut to the General Fund, said Witwer, the House Appropriations Committee chair, in a recent media report.
While MAC has taken no position on any of these tax measures, the General Fund, estimated to be $15.1 billion for FY24 prior to any income tax changes, is the state account used to finance County Revenue Sharing and a plethora of other responsibilities carried out by counties each year. MAC will monitor the progress of General Fund resources as the state budget process accelerates in coming weeks.
For more information on these proposals, contact Deena Bosworth at bosworth@micounties.org.
MAC to launch 125th anniversary year with Capitol event, special logo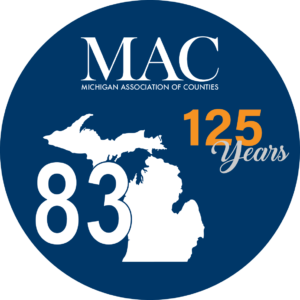 State and county leaders will deliver remarks on Feb. 1 to mark the day 125 years ago that the Michigan Association of Counties came into being at the Michigan State Capitol.
On Feb. 1, 1898, representatives from 16 counties (see below) gathered in the Senate chamber of the State Capitol to form what was then called the State Association of Supervisors of Michigan. The association, whose offices were once located in a Quonset hut on the campus of Michigan State University, was formally renamed the Michigan Association of Counties in 1969 as the state shifted to county boards staffed by commissioners directly elected from geographic districts.
Also scheduled to speak at the event are:
State Sen. Veronica Klinefelt of Macomb County
State Rep. Julie Rogers of Kalamazoo County
State Rep. Ken Borton of Otsego County
State Rep. Matthew Bierlein of Tuscola County
Klinefelt, Borton and Bierlein are all former MAC Board presidents, while Rogers is a former MAC Board director.
MAC also will officially unveil its anniversary year logo (see at right).
The Capitol event is the first of several promotions planned for the anniversary year, culminating in an Anniversary Gala for members at the association's 2023 Annual Conference in Kalamazoo County Oct. 1-3.
MAC is the oldest Michigan association representing local governments and the only one dedicated to the representation of all county commissioners in Michigan. Original 16 counties: Branch, Calhoun, Cass, Eaton, Gladwin, Gratiot, Ingham, Ionia, Jackson, Kalamazoo, Monroe, Montcalm, Oakland, Ottawa, Saginaw and St. Joseph.
$1.1 billion supplemental spending bill headed to governor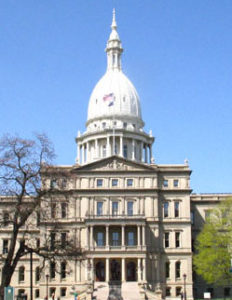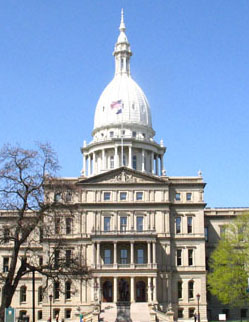 The Democratic majority in the Legislature acted swiftly this week to move its first major spending plan to the governor's desk: a $1.1 billion supplemental appropriations bill affecting fiscal years 2022 and 2023.
The measure allocates $146.3 million to close the books on FY22, detailing money to several state Departments and adds $946.2 million in additional spending for FY23. The bulk of the FY23 dollars goes to economic development:
$200 million for a paper mill in Delta County, as part of a plan to save 1,200 jobs in the Upper Peninsula
$150 million for housing tax credits
$100 million for community revitalization and placemaking grants
$75 million for small businesses harmed by the pandemic
$75 million for blight elimination
$50 million for the Missing Middle Gap Program to increase housing supplies for those who earn up to 300 percent of the federal poverty level
$33 million for infrastructure projects in Kent and Sanilac counties
$25 million for apprenticeship expansions
$15 million to remove barriers to entering or re-entering the workforce
The bill also includes $25 million for streets in cities and villages with fewer than 10,000 people, $20 million for police training and $25 million for the Water Shutoff Prevention Fund.
For more information on state appropriations, contact Deena Bosworth at bosworth@micounties.org.
MAC applauds governor's words on infrastructure, economic development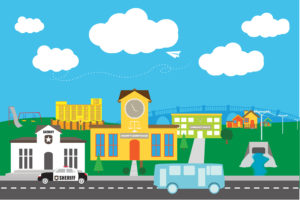 Gov. Gretchen Whitmer's call to supercharge Michigan's economy by building on its manufacturing legacy will get ready support from Michigan counties, MAC Executive Director Stephan Currie said in a statement to the media Wednesday night.
Responding to Whitmer's 2023 State of the State address Wednesday evening, Currie said:
"As our member counties embark on our 125 years as an organized partner with the state of Michigan, they look forward to growing jobs, education and economic development in our communities.
"The governor laid out a plan to address the vital needs in our communities. Thriving economies, education, public safety and solid foundations. We support this holistic approach," Currie added.
Whitmer, in her fifth State of the State address, but first delivered to a Legislature in Democratic control, devoted major portions of her speech to:
Pension tax repeal
A large increase in the EITC (Earned Income Tax Credit), or "Working Families Tax Credit," as she called it
Investments in pre-K services for 4-year-olds
MAC also applauded the governor's call to invest state resources in mental health services for public safety personnel.  "Prosecutors, sheriffs, and other county employees who protect our communities deserve the support they need as they support us," Currie said.
For more information on MAC's 2023 legislative priorities, click here.
Podcast 83 team sees good news in governor's State of State address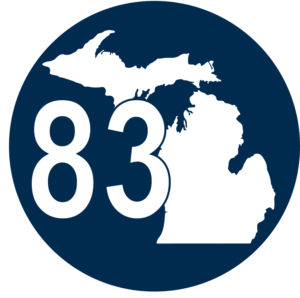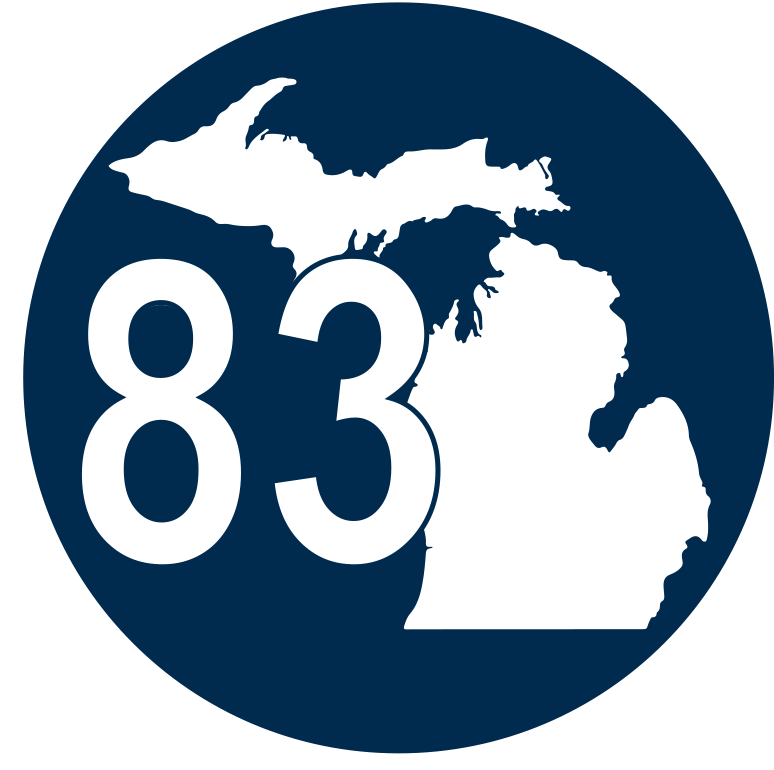 The morning after Gov. Gretchen Whitmer's State of the State (SOS) address, MAC's Podcast 83 team saw plenty of hopeful signs for counties in the governor's wide-ranging comments.
Host Stephan Currie and Deena Bosworth, Madeline Fata and Samantha Gibson of MAC discussed how the governor's priorities could be beneficial to county efforts to:
Continue and increase investments in public infrastructure, such as roads, water systems and broadband, to attract workers to revitalize communities
Bolster public safety services by empowering first responders with tools to deal with the stress of their duties
Viewers also can discover who in the SOS audience Wednesday night that Bosworth finds "cute."
See the full video, recorded on Jan. 26.
Previous episodes can be seen at MAC's YouTube Channel.
And you always can find details about Podcast 83 on the MAC website.
MAC issues letter of support for Northern Michigan juvenile facility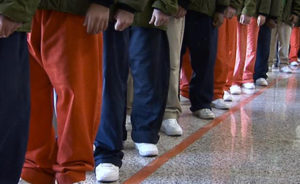 In a letter to Michigan legislators on Tuesday, MAC voiced support for regional efforts to build a 32-bed juvenile justice facility in Northern Michigan.
Investment in juvenile justice is one of MAC's top six priority areas for 2023.
Michigan's juvenile justice system is in crisis because of a critical shortage of detention and treatment beds for justice-involved youth. In Northern Michigan, there are no facilities to care for these youth, and there is often no place for them to stay or receive necessary mental and behavioral health treatment pending court hearings.
With a statewide bed shortage, and no facility in Northern Michigan, courts are often forced to place justice-involved youth in counties several hours away or, in some cases, even in other states. These distances harm a family's ability to participate in services with their child.
The lack of treatment facilities not only affects our youth, their families and our court system. It creates a tremendous burden on law enforcement and imposes a great cost to counties to place youth outside of their home county, MAC noted in the letter.
For more information on this issue, contact Samantha Gibson at gibson@micounties.org.
Federal reports designed to aid jails in treating inmates with opioid issues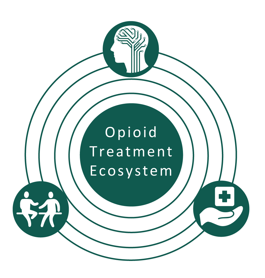 The Office of National Drug Control Policy (ONDCP) and the U.S. Department of Justice (DOJ) recently released reports to offer recommendations on improving the provision of medication assisted treatment (MAT) for opioid use disorders (OUD) in correctional facilities. The reports also outline disability protections for those on MAT for OUD.
For the first time ever, ONDCP has provided federal guidance to assist correctional facilities in assessing their MAT programs, with the intent of expanding access nationwide. The report offers guidance for "prisons and jails to assess their programs, monitor individuals' access to treatment once they are released, and to evaluate whether their programs are effective in preventing overdose deaths," stated the National Association of Counties (NACo) in touting the resources.
The DOJ report clarifies that people on MAT for opioid use disorder are protected by the Americans with Disabilities Act (ADA). The report also "provides information on enforcing the ADA to protect individuals in recovery from OUD who are not engaging in illegal drug use from discrimination" (NACo, New Federal Guidance Improves Access to Opioid Treatment in County Jails). These anti-discrimination enforcements also protect individuals who are taking legally prescribed medications to treat their OUD.
In addition to the ONDCP and DOJ reports, Congress has passed critical county behavioral health legislation in the Fiscal Year 2023 omnibus appropriations package. A major piece of that, reports NACo, is the Mainstreaming Addiction Treatment Act of 2021, "which allows Buprenorphine, a critical and inexpensive form of MAT, to be more easily prescribed by doctors, particularly in jail settings."
Elements of the Medicaid Reentry Act also gained congressional approval to "remove limitations on Federal Financial Participation for juveniles who are inmates pending disposition at the discretion of the state," said NACo.
MAC supports the federal government's efforts on behavioral health prevention and treatment in the last year.
For more information on this issue, contact Samantha Gibson at gibson@micounties.org.
Staff picks