Legislative Update 1-7-22
U.S. Treasury issues final rule for State & Local Fiscal Recovery Funds Program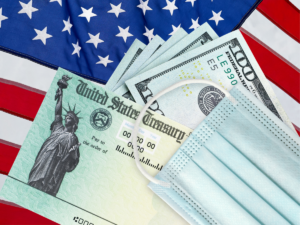 On Thursday, the U.S. Department of the Treasury issued the Final Rule for the State and Local Fiscal Recovery Funds (SLFRF) program, enacted as a part of the American Rescue Plan, which delivers $350 billion to state, local, and Tribal governments to support their response to and recovery from the COVID-19 pandemic.
Click here to view the final rule text. Click here to view a user-friendly overview of the major provisions of the final rule.
Treasury hosting webinars to review the rule and field questions from local officials. Click on the date to register:
There are capacity limits for these sessions, but Treasury will record them and post for later viewing.
To date, Treasury has distributed more than $245 billion to state, local, and Tribal governments as a part of the SLFRF program. Recipients of funds were encouraged to begin using funds under the interim final rule, which was released in May 2021. A recent analysis by the Center on Budget and Policy Priorities found that state governments have appropriated nearly 70 percent of their available funds as of November 2021.
The final rule, which takes effect on April 1, 2022, provides state and local governments with increased flexibility to pursue a wider range of uses, as well as greater simplicity so governments can focus on responding to the crisis in their communities and maximizing the impact of their funds.
 
The final rule provides additional clarity and flexibility for recipient governments, including:
First, Treasury has expanded the non-exhaustive list of uses that recipients can use to respond to COVID-19 and its economic impacts — ensuring states and localities can adapt quickly and nimbly to changing public health and economic needs. This includes clarifying that recipients can use funds for certain capital expenditures to respond to public health and economic impacts and making services like childcare, early education, addressing learning loss, and affordable housing development available to all communities impacted by the pandemic.
Second, Treasury has expanded support for public sector hiring and capacity, which is critical for the economic recovery and in maintaining vital public services for communities.
Third, Treasury has streamlined options to provide premium pay for essential workers, who bear the greatest health risks because of their service in critical sectors.
Fourth, Treasury has broadened eligible water, sewer, and broadband infrastructure projects — understanding the unique challenges facing each state and locality in delivering clean water and high-speed broadband to their communities.
In addition to these expansions, Treasury has greatly simplified the program for small localities — many of whom have received a historic federal investment in their communities through this program – including through the option to elect a standard allowance for revenue loss rather than calculating revenue loss through the full formula.
For more information, visit Treasury's SLRF page.
Vaccine mandates loom as Supreme Court hears arguments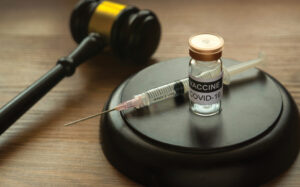 The U.S. Supreme Court was holding oral arguments today on both: (1) the federal government's emergency applications to stay the Missouri and Louisiana District Court injunctions judicially enjoining the Centers for Medicare and Medicaid Services' (CMS) vaccine mandate in 25 states, and (2) the challengers' emergency applications to re-impose the stay of the OSHA Emergency Temporary Standard vaccine/testing mandate that had been dissolved by the 6th U.S. Circuit Court of Appeals on Dec. 17, 2021.
In the meantime, CMS intends to enforce the CMS Mandate in the 25 states, where the CMS mandate is not presently enjoined, but with modified compliance dates.  Facilities in those states, including Michigan, must now:
(1) comply with Phase 1 of the CMS mandate, i.e., staff at all health care facilities included within the regulation must have received, at a minimum, the first dose of a primary series or a single dose COVID-19 vaccine prior to staff providing any care, treatment or other services for the facility or its patients, by Jan. 27, 2022; and
(2) comply with Phase 2 of the CMS mandate, i.e., staff at all health care provider and supplier types included in the regulation must complete the primary vaccination series or have obtained an exemption, by Feb. 28, 2022.
Employers may take a wait and see approach but are also encouraged to act in good faith to prepare a roster of vaccinated employees.
The firm of Cohl, Stoker & Toskey, P.C. (CST) also noted to MAC that MIOSHA has not acted on the OSHA requirement yet (they could be waiting for the outcome of this litigation) but that could happen and there will be an implementation window (e.g. 7-14 days).
Link to model policies: https://www.osha.gov/coronavirus/ets2.  CST suggest counties look at "Implementation; Policy Templates" and then "Vaccination or Testing and Face Covering Sample" since it is most is line with what the firm expects MIOSHA to do.
MAC will update members as the litigation dictates.
Deadline to register for opioid settlement payments moved to Jan. 26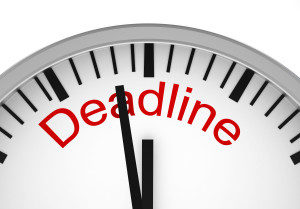 The deadline for eligible local governments to voluntarily participate in two historic opioid settlements has been extended to Jan. 26, Michigan Attorney General Dana Nessel's office announced this week.
The state of Michigan formally signed on to the proposed multibillion-dollar national settlements in August, which is with Johnson & Johnson and the three largest pharmaceutical distributors in the country: Cardinal Health, McKesson, and AmerisourceBergen. Michigan is positioned to receive nearly $800 million over 18 years. 
Based on the settlement terms, there are 277 local units of government eligible to participate in Michigan. Each of Michigan's counties are part of that 277 total.
To confirm your county's registration status, visit this state page. The document reflects two status columns because there are two settlements. The estimate noted for each subdivision reflects the total anticipated amount if the subdivision elects to participate in both settlements. 
The document also notes the direct payments each subdivision is estimated to receive if the voluntary participation process is completed. 
Eligible governments can email AG-OpioidLitigation@michigan.gov for help with the process. 
Reminder: Rules for open meetings changed on Jan. 1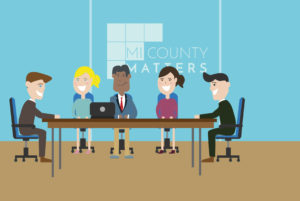 Public meetings in Michigan governed by the state's Open Meetings Act (OMA) are now under more restrictive rules on remote participation, as of Jan. 1, 2022. This means that commissioners cannot participate in a county board session as a voting member via electronic means, with only one narrow exception.
MAC continues to work in Lansing to get pre-pandemic OMA rules back in place which would allow remote voting if a quorum is physically present.
As detailed in a memo from the law firm of Cohl, Stoker & Toskey, P.C., the permissive rules for remote participation granted under Public Act 254 of 2020 expire at the end of 2021. At that point, the only way a commissioner can participate remotely as a voting member is if the member must be physically absent due to military duty.
Boards, of course, can continue to livestream their public sessions. And commissioners who cannot be physically present can utilize remote means to listen to the meeting, but they cannot participate or vote as part of the board.
The memo reminds county boards to ensure their board rules, procedures and by-laws are modified to be consistent with the Open Meetings Act.
Jan. 19 webinar reviews Michigan's new redistricting process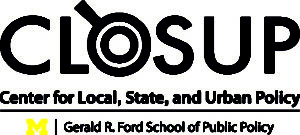 A University of Michigan webinar on Jan. 19, "Michigan redistricting: A model for the nation? Evaluating the state's new maps and process," will review the state's new process for drawing congressional and legislative districts, as mandated by Michigan voters via a constitutional amendment passed in 2018.
The webinar is conveniently timed for busy citizens, as it runs from 7 p.m. to 8:30 p.m. on Jan. 19.
"Michigan has brand new electoral maps designed through an innovative new process, and the state's politics will never be the same," wrote the webinar host, the Center for Local, State and Urban Policy (CLOSUP). "This webinar will analyze and evaluate Michigan's new redistricting approach and new maps. The discussion will offer a national perspective, comparing Michigan's new approach of an Independent Citizens Redistricting Commission with approaches in other states. Will Michigan's new model inspire reform in other states?"
Final chance to speak on health IT needs is Jan. 26
The last listening session in a two-year process on health informational technology needs will be held on Jan. 26 from 1 p.m. to 2:30 p.m.
The Michigan Department of Health and Human Services (MDHHS) has led a listening tour that has engaged with more than 500 stakeholders and 300 organizations for the Health IT Commission's five-year strategic plan. This health IT strategic planning document, called the Bridge to Better Health report, compiles findings from stakeholder engagement, cross-sector recommendations and commission strategy into one comprehensive report. Over the next five years, the report will guide public, private and collaborative strategy and investments in health IT, MDHHS said. 
Please visit the Health IT Commission webpage for more information on the event and how to access it.
MACPAC raises almost $10,000 in 2021 from nearly 90 donors
The Michigan Association of Counties Political Action Committee, MACPAC, collected $9,839 from 86 donors in 2021, according to unofficial results tallied in late December.
Since 2008, MACPAC's annual fundraising has ranged from $8,171 (2015) to $18,725 (2020).
MACPAC is the best way for you to protect your county's best interest in the state Legislature. MACPAC supports legislators who have a record of protecting local control, supporting full payment for mandated services and reducing the burden the state has placed on counties.
Other details from 2021 include:
Total number of donors: 86
Total number of counties with a donor: 50
County with the most dollars donated: Newaygo ($1,025)
County with the most donors: Ottawa (5)
County with highest percentage of board members donating:  Marquette – 50%
Single largest donor: Commissioner Jack Shattuck of Ionia
Please note that these figures may not reflect donations sent at the end of 2021 that may not have reached or been processed by MAC prior to Jan. 1, 2022.
MAC thanks all county leaders who contributed to MACPAC.
NACo webinar takes look at behavioral health crisis on Jan. 11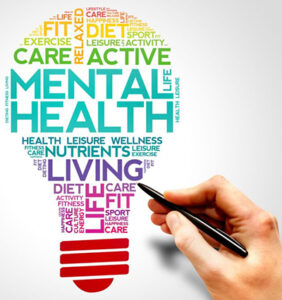 A new webinar from the National Association of Counties (NACo), "Before and After a Behavioral Health Crisis: Building a Continuum of Care," will run from 2 p.m. to 3 p.m. on Jan. 11. For details and to register, click here.
"Counties across the country are building multidisciplinary teams and using key data elements to prevent and better address mental health and substance use disorder crises outside of the criminal legal system," NACo wrote. "Building an effective care continuum targets the root causes of a behavioral health crisis by investing in comprehensive and accessible prevention, treatment, and real-time intervention. With almost one in four adults in the United States living with a mental health condition, substance use disorder or both, county leaders recognize the urgency to find innovative approaches to balance community behavioral health needs and law enforcement response in a time of crisis. This discussion will provide key resources on the importance of a continuum of care and feature lessons learned from counties working to reduce barriers to behavioral health for its residents."
Staff picks