Legislative Update 10-22-21
Legislative focus turns to water infrastructure spending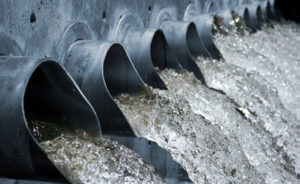 With the state's FY22 budget now enacted, legislators are turning their attention to allocating the approximately $5.7 billion in remaining American Rescue Plan (ARP) funds in state accounts.  The first item of focus will be a massive water infrastructure supplemental spending bill sponsored by Sen. Jon Bumstead (R-Newaygo).
Senate Bill 565 allocates $2.5 billion of ARP funds for a variety of projects, ranging from lead line replacement to septic system loan programs and wastewater treatment and stormwater management.
Several interest groups have testified on the importance of investing in water infrastructure across our state. MAC and our Coalition for a Strong and Prosperous Michigan were among those voicing support for the funding bill. However, it is important to note that these are preliminary conversations regarding the allocation of funding. It will be several weeks before the Senate Appropriations Committee acts on recommendations to move the proposal forward. 
For more information on this issue, contact Deena Bosworth at bosworth@micounties.org. 
Critical 9-1-1 funding measure clears House committee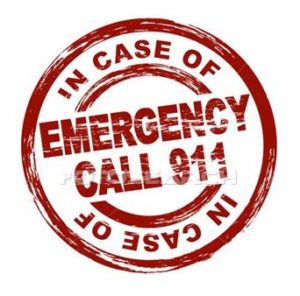 With legislative session days in 2021 dwindling, the Dec. 31, 2021, expiration of the state's 9-1-1 enabling act is looming large for county and state officials. Fortunately, this week House Bill 5026, by Rep. Julie Calley (R-Ionia), which would extend the 9-1-1 authorization until Dec. 31, 2027, cleared the House Communications and Technology Committee with a near unanimous vote.
The bill also replaces a statewide 5 percent prepaid wireless surcharge with 6 percent one to ensure proper revenues on these devices, which, over the years, have become less expensive, in large part due to an expansion of internet sales. Importantly, the bill also includes a provision to ensure a review of prepaid fee revenue by the Department of Treasury to determine why revenue has been lower than expected.
There is no change in the state 9-1-1 fee on "post-paid" (contract) devices, which remains at 25 cents, under the proposal. Lastly, the bill has a mechanism in which the Michigan Public Service Commission can roll back fees if revenue ends up higher than expected.
A vote in the full House on HB 5026 is expected to as soon as next week. With the looming sunset, MAC encourages members to reach out to House members to voice support.
For questions, contact Meghann Keit-Corrion at keit@micounties.org.
NACo webinar will feature MAC's work on Michigan jail reforms
County jails are a major local expense and jail populations across the country have tripled since the 1970s. While state lawmakers may think of jails as the county's responsibility, many of the laws and policies that determine who goes to jail and for how long are made at the state level. Everything from determining what's a crime, when to arrest someone, how to make pretrial release and sentencing decisions, and how to handle probation violations and unpaid fees, to things like funding for mental health services in the community. County officials often have broad discretion, but they're not solely responsible for the growth in our jails.
Safely reducing jail populations has taken on even more importance during the pandemic as congregate care settings have fueled the spread of COVID-19.
Join us on Oct. 28 at 1 p.m. (noon central time) for a half hour webinar featuring the work of the Michigan Association of Counties, which formed a county-state partnership to safely reduce jail populations, and read more about their work here!
MAC joins coalition to enact 'Prosperity Roadmap' with ARP funds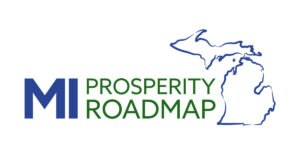 MAC Executive Director Steve Currie participated in a press conference on Oct. 14 unveiling the work and funding plan created by the Coalition for a Strong and Prosperous Michigan. This coalition includes more than 40 members. The proposal sent to legislative leaders and Gov. Gretchen Whitmer's administration last week is a comprehensive approach to utilizing the state's remaining $5.7 billion in American Rescue Plan (ARP) dollars by focusing on 5 key areas that will have a transformational impact on Michigan. These funding and match programs will support individuals, families, education, small business, infrastructure and local governments. …
READ MORE
MAC thanks the following counties that have approved resolutions: Alger, Barry, Chippewa, Delta, Huron, Isabella, Lake, Lapeer, Mecosta and Sanilac.
Reminder on reporting deadlines
The U.S. Treasury has revised its timeline for counties to submit their Project and Expenditure Reports for the Fiscal Recovery Fund. Treasury has set aside the original deadline of Oct. 31, 2021, citing comments and feedback gathered during the Interim Report and Recovery Plan Performance Report process.
The Project and Expenditure Reports will now be due on Jan. 31, 2022, and will cover the period between award date and Dec. 31, 2021. Further instructions will be provided at a later date, including updates to existing guidance as well as a user guide to assist recipients to gather and submit the information through Treasury's Portal.
Senate backs jail diversion grant programs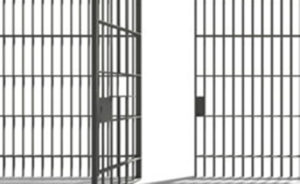 Grant programs that would help support local efforts to promote jail diversion and community mobile crisis intervention services easily passed the Michigan Senate this week. Senate Bills 637–638, by Sen. Stephanie Chang (D-Wayne) and Sen. Rick Outman (R- Montcalm) respectively, would create grant programs through the Department of Health and Human Services.
Under SB 638, the behavior health jail diversion grant would provide funds to local units of government to establish or expand behavioral health jail diversion programs in coordination between community agencies and law enforcement agencies.
Under SB 637, the community crisis response grant would distribute grants to local units of government for the purpose of establishing or expanding community-based mobile crisis intervention services and give priority to grant applications that demonstrated a commitment to certain best practices.
The state's FY22 DHHS budget included $5 million for the Jail Diversion Fund which is also created under this legislation. MAC supports both bills, which now move to the House.
Additionally, the legislation aligns with the Coalition for a Strong and Prosperous Michigan proposal to support ongoing grant opportunities through the Mental Health Diversion Council for counties and to build on the existing partnership through the Center for Behavioral Health at Wayne State University, who also supports both bills.
For questions, contact Meghann Keit-Corrion at keit@micounties.org.
Tell your member of Congress to back ARP flexibility measure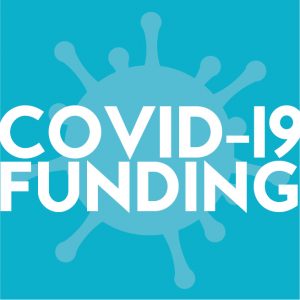 The bipartisan State, Local, Tribal, and Territorial Fiscal Recovery, Infrastructure, and Disaster Relief Flexibility Act would provide additional flexibility for the $350 billion Coronavirus State and Local Fiscal Recovery Fund (Recovery Fund) authorized under the American Rescue Plan Act (ARPA).

This week, the U.S. Senate passed this bipartisan bill, and it now heads to the U.S. House of Representatives for a vote. The legislation would strengthen the Recovery Fund in the following ways:
Allow counties to allocate up to $10 million in ARPA Recovery Funds for the provision of government services without being required to calculate revenue loss
Allow $10 million (or 30 percent) of a county's ARPA Recovery Fund allocation to be used for infrastructure-related activities authorized under existing federal surface transportation laws or a Community Development Block Grant project
Allow ARPA Recovery Funds to provide emergency relief from natural disasters and their negative economic impacts, including temporary emergency housing, food assistance, financial assistance for lost wages, or other immediate needs
The Recovery Fund, which the National Association of Counties helped develop, is a historic investment in our nation's counties. These funds provide direct, flexible aid for every county, parish and borough in America.
Please contact your U.S. representative and urge their support for final passage of the State, Local, Tribal, and Territorial Fiscal Recovery, Infrastructure, and Disaster Relief Flexibility Act, which will help counties achieve our goal of successfully implementing the Recovery Fund to ensure the health and well-being of our residents and economic vitality for our communities.
ARP matching program campaign discussed in latest episode of Podcast 83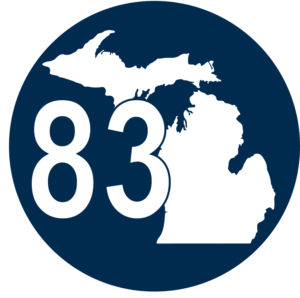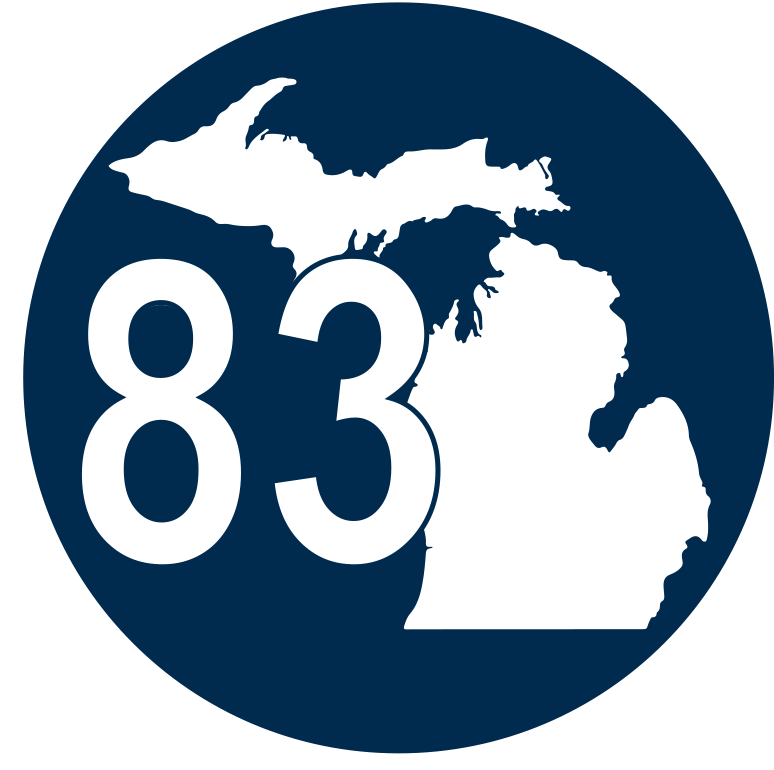 In a new episode of MAC's Podcast 83, Deena Bosworth and Meghann Keit of MAC's Governmental Affairs Team go deep on MAC's involvement in a new coalition to convince the state of Michigan to match local investments of American Rescue Plan funding.
The pair discuss the groundwork laid for the MI Prosperity Roadmap with allies in the public and private sectors AND what local county leaders need to be doing to help propel the campaign. Keit also discusses the legislative progress of 9-1-1 funding.
Click here to view the episode.
Members can view any previous episode of the podcast on the podcast webpage.
Updates on ARP, state budget coming in Oct. 26 webinar for local governments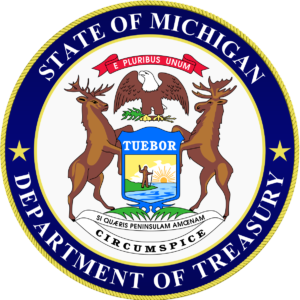 The 14th session in a webinar series, "Updates and Resources for Local Governments," co-sponsored by MAC and other local government groups will be held from 2 p.m. to 3 p.m. on Tuesday, Oct. 26.
To register: https://bit.ly/3peBM8v
Topics covered will include:
An update from the State Budget Office regarding the State of Michigan fiscal year 2022 budget
An update on the implementation of the American Rescue Plan Act
Updates from Michigan State Housing Development Authority (MSHDA) on trends and initiatives
The Michigan Treasury also maintains a a webpage with numbered letters, memorandums, webinars, and resources regarding COVID-19 updates for local governments and school districts. This webpage was created to ensure that Michigan communities have access to the most up-to-date guidance and is updated frequently with information and resources as they become available. 
Mecosta administrator appointed to Indigent Defense Commission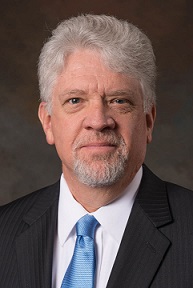 Paul Bullock, controller/administrator for Mecosta County, has been appointed to the Michigan Indigent Defense Commission by Gov. Gretchen Whitmer. Bullock was submitted by Senate Majority Leader Mike Shirkey (R-Jackson) for a term commencing Oct. 15, 2021, and expiring April 1, 2025. He succeeds Jeffrey Collins whose term expired April 1, 2021.  
Bullock holds a bachelor's degree in American history from Spring Arbor College and is an active member of the Michigan Association of County Administrative Officers. 
The Michigan Indigent Defense Commission develops and oversees the implementation, enforcement and modification of minimum standards, rules, and procedures to ensure that indigent criminal defense services providing effective assistance of counsel are delivered to all indigent adults in this state consistent with the safeguards of the U.S. Constitution, the Michigan Constitution of 1963 and with the Michigan Indigent Defense Commission Act.
Registration opens for Virtual Great Lakes PFAS Summit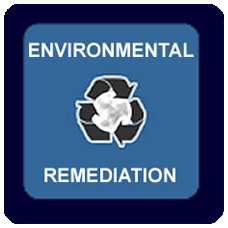 Registration is now open for the 2021 Virtual Great Lakes PFAS Summit taking place Dec. 6-10. The goals of the summit are to provide the most current and reliable science and policy, facilitate information sharing and explore current and future research topics related to per- and polyfluoroalkyl substances (PFAS).
Participants may include local, state, and federal government officials; environmental consultants and vendors; academic researchers and students; industries involved in managing PFAS contamination; and community organizations. Last year, the summit drew nearly 1,800 attendees from more than 30 states and six countries.
Registration fee is $50 and professional development hours will be available.
Recycling conference set for Oct. 28-29 in Bay City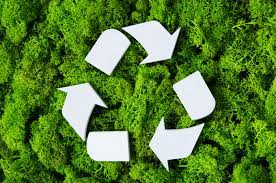 The Michigan Recycling Coalition Conference is hosting its second conference of the year on Oct. 28-29 at the Bay City DoubleTree. The conference provides two days of educational sessions, thought-provoking keynotes, and unparalleled networking opportunities.
Designed for Michigan public and private sector professionals that manage end-of-life materials, come to learn about opportunities and stay to network with industry experts and potential partners in sustainability. This hybrid event provides both an in-person and virtual attendance option. We're following state guidance and best practice models to keep you safe in-person and meet your needs if you attend virtually. Take a look at the program.
Staff picks