Legislative Update 11-20-20
MDHHS order shuts down indoor dining, limits household gatherings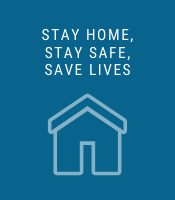 On Sunday, the Michigan Department of Health and Human Services (MDHHS) issued a new emergency order that enacts a three-week pause targeting indoor social gatherings and other group activities in an effort to curb rapidly rising COVID-19 infection rates. The order takes effect on Wednesday, Nov. 18.
"Under this order, indoor residential gatherings are limited to two households at any one time. However, MDHHS strongly urges families to pick a single other household to interact with over the next three weeks, consistent with new guidance released by the department. The order is aimed at limiting residential and non-residential gatherings where COVID-19 spreads rapidly.
"Bars and restaurants will be open for outdoor dining, carry-out and delivery only. Gyms will remain open for individual exercise with strict safety measures in place. Casinos, movie theaters and group exercise classes will be closed. Professional and college sports meeting extraordinary standards for risk mitigation may continue without spectators, however all other organized sports must stop. Colleges and high schools may proceed with remote learning but must end in-person classes.
MAC continues to advise all members to utilize the virtual meeting option they have under the Open Meetings Act, which was codified by the Legislature and Gov. Gretchen Whitmer in October. 
For the latest Michigan news on the coronavirus, visit our Resources Page.
Mental health, law enforcement groups call on state for investment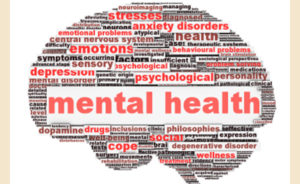 A coalition of mental health and law enforcement groups announced this month a call to legislators to "invest in existing, proven state public health and safety programs."
In their statement to all of Michigan's elected officials and policy-makers, the organizations highlighted best-practices and longstanding partnerships that merit more attention and more funding.
The letter is signed by the Michigan Sheriffs' Association, the Michigan Association of Chiefs of Police, the Michigan Commission on Law Enforcement Standards, the Prosecuting Attorneys Association of Michigan and the Community Mental Health Association of Michigan. "It outlines the vital and productive partnerships between mental health professionals and law enforcement — partnerships that have existed for years but without truly sufficient policy engagement and funding from lawmakers and other leaders."
In the letter, the groups noted:
"Existing initiatives between mental health professionals, law enforcement professionals, prosecuting attorneys and community mental health systems throughout Michigan include:
More than 50 mobile mental health crisis teams with skilled clinicians, or persons with lived mental health experiences, working in tandem with law enforcement agencies
Co-responder initiatives—skilled clinicians from the community mental health system participating in local road patrols for immediate and community crises response
Advanced training for law enforcement and medical personnel on how to recognize and interact with persons facing mental health challenges (tactics covering verbal de-escalation, crisis intervention training for adults and youth, responding to mental health emergencies)—endorsed by the Michigan Mental Health Diversion Council
Mental health and substance use disorder courts, sobriety courts, in-jail mental health and reentry programs"
MDHHS offers training sessions on handling mental health crises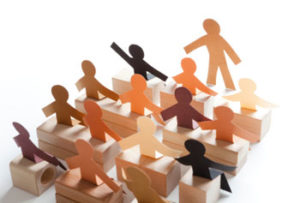 Managing Mental Health Crisis is a series of webinars designed specifically for Michigan law enforcement, public safety and community mental health responders. It is funded by the Michigan Department of Health and Human Services, endorsed by the State of Michigan's Diversion Council, MCOLES-approved and meets with MCOLES recommended annual officer trainings.
Live virtual classroom sessions are scheduled for 2 p.m. to 5 p.m. on the following dates: Dec. 9-10, 16-17.
This course is the equivalent of the two-day classroom training. Participants must attend all four (4) sessions to receive a certificate. The sessions are free via support of the Michigan Department of Health and Human Services.
To register and for more information, click here. Deadline to register is Dec. 8 and seating is limited to 47 participants.
Application period opens for 2021 NACo Achievement Awards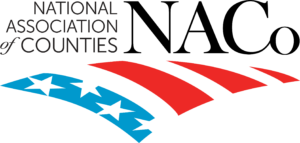 Applications are now open for the National Association of Counties (NACo) 2021 Achievement Awards. Please join us in celebrating 51 years of county innovation by applying today.

Since 1970, the NACo Achievement Awards have recognized outstanding county government programs and services. Through a non-competitive application process, noteworthy programs receive awards in 18 categories that cover a vast range of county responsibilities. By participating, your county can earn national recognition.

NACo will highlight the 18 "best of category" winners, as well as feature all winners in NACo materials and online. We also provide a customizable press release for you to share the good news with the media and residents.
We encourage all counties, parishes and boroughs to apply.
For more information, please review the Achievement Awards online brochure, or email awards@naco.org with any questions.