Legislative Update 11-6-20
GOP retains control of Michigan House; ballot props pass easily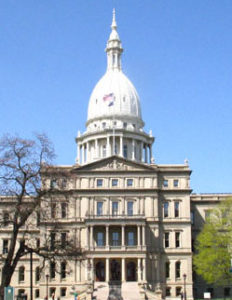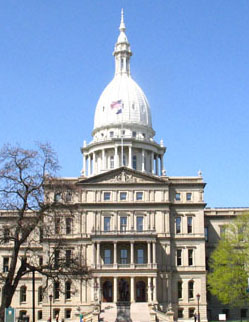 Republicans retained their majority in the Michigan House of Representatives in the Nov. 3 General Election. The GOP will control the chamber 58-52 after picking up seats in the 96th and 48th districts, Bay and Genesee Counties respectively, while Democrats won formerly GOP seats in Oakland and Kalamazoo counties.
On Thursday, House leadership elections took place and, as expected, Rep. Jason Wentworth (R-Clare) was elected as speaker to replace the term-limited Rep. Lee Chatfield (R-Emmet) in January. Rep. Ben Frederick (R-Shiawassee) will be majority floor leader and Rep. Pamela Hornberger (R-Macomb) will be speaker pro tem in January. Democrats elected Rep. Donna Lasinski (D-Washtenaw) as the party leader and Rep. Yousef Rabhi (D-Washtenaw) will remain in his current role as floor leader in January.
Tuesday was a big night for county commissioners bidding to join the House, with seven new members (see list below) joining MAC's County Caucus at the State Capitol in January. The MAC County Caucus will now include 23 members of the House and retain 8 members of the Senate, meaning former commissioners now constitute more than 20 percent of the entire Legislature.
Commissioners winning House seats on Nov. 3
Robert Bezotte (R-Livingston)
Felicia Brabec (D-Washtenaw)
Ken Borton (R-Otsego)
David Martin (R-Genesee)
Christine Morse (D-Kalamazoo)
Amos O'Neal (D- Saginaw)
Julie Rogers (D-Kalamazoo)
Bios of the newly elected representatives have been compiled by the MIRS News Service.
The current legislative cycle has 11 session days remaining before Dec. 31. There are many issues MAC will be focused on during this "lame duck" session, including 4-year terms, personal property tax exemptions and solid waste management regulations. Please stay engaged through our updates and action alerts as we approach final session weeks.
In the judicial branch, Chief Justice Bridget McCormack won re-election to the Michigan Supreme Court and will be joined by fellow Democratic Party nominee Elizabeth Welch, replacing the departing Justice Stephen Markman. This now gives Democrats a 4-3 majority on the state's highest court.
And two state ballot proposals won easily on Tuesday:
Proposal 20-1 allows the State Parks Endowment Fund to continue receiving money from sales of oil and gas from state-owned lands to improve, maintain and purchase land for State parks and for Fund administration, until its balance reaches $800,000,000. It also requires subsequent oil and gas revenue from state-owned lands to go into the NRTF, at least 20 percent of Endowment Fund annual spending go toward State park improvement, and at least 25 percent of Trust Fund annual spending go toward parks and public recreation areas and at least 25 percent toward land conservation.
Proposal 20-2 amended section 11 of Article 1 of the Michigan Constitution to prohibit unreasonable searches or seizures of a person's electronic data and electronic communications.
2020 class of new commissioners will be close to historical average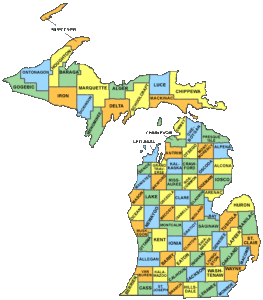 In unofficial results so far, there will be 134 new commissioners serving on county boards starting in January after voters had their say on Tuesday.
MAC's data going back numerous election cycles show an election brings in an average of 125 new people to county boards. However, MAC is still awaiting data from a handful of unresolved seats, so the freshman class could grow.
Once MAC has full unofficial reports from all counties, we will post the lists and data to our website, micounties.org.
"We are looking forward to working with all of our new members, starting hopefully with their participation in the New Commissioner Schools, which start next week," said Stephan Currie, MAC's executive director.
On the financial front, counties were highly successful in their appeals to voters, with 40 of 47 county-related millages gaining approval on Tuesday. Click here for a list of those results compiled by the MIRS News Service in Lansing.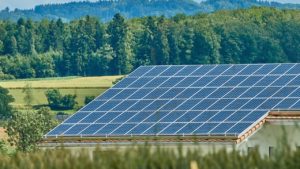 Solar PILT in place of PPT passes Senate Finance Committee
Two bills that would eliminate the Personal Property Tax (PPT) on qualified solar equipment and replace it with a payment in lieu of taxes (PILT) passed out of  the Senate Committee on Finance this week.
Senate Bills 1105-06, by Sens. Curt VanderWall (R-Benzie) and Kevin Daley (R-Tuscola), would set a rate of $3,500 per megawatt per year on solar projects. The idea is to get away from the disputes surrounding assessed value and depreciation schedules, create a predictable tax obligation for the solar developers and a flat, steady revenue stream from the projects for the duration of the agreement.
MAC is supportive of the concept of a PILT, but remains opposed to the bills as they are currently written due to the fact that the $3,500/mw rate has not been fully evaluated to determine the equitability to tax revenue that would otherwise be paid. In addition, the bills are weak on what happens when production ceases or when the developer would pay less if they violated the agreement.
In an effort to work with the sponsors, MAC is working with other organizations and the State Tax Commission to determine what an equitable rate would be. Due to the different millage rates across the state, this type of structure could be a win for some areas and a loss for other areas, but when we factor in the costs of valuation challenges and altered depreciation schedules, it may be a better approach.
MAC expects these bills to continue to move through the process during lame duck, but we are working to stop them until we have a better understanding of the financial implications to counties.
For more information on this issue, contact Deena Bosworth at bosworth@micounties.org.
MAC seeks feedback on House GOP's COVID plan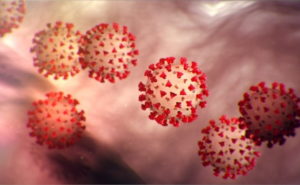 The House Health Policy Committee took testimony this week on a Republican plan to set criteria for COVID responses on the local level. Rep. Ben Frederick (R-Shiawassee) testified on House Bill 6314, which would set certain standards for counties to meet in order for county health officers to issue emergency orders different than, but not more restrictive than, the state's. (See MAC's Oct. 23 Legislative Update for more background on the legislation.)
MAC has not taken a formal position on the bill but is discussing it with MAC policy committee members and receiving feedback from commissioners and stakeholder partners in local public health.
An initial concern MAC has expressed to the bill sponsor is that a health officer would not be able to be more restrictive than the state orders, thereby taking away the ability of a health officer to respond to case surges in certain areas of a county.
The Department of Health and Human Services did not testify this week but is opposing the bill.
If you have feedback or questions, please reach out to Meghann Keit at keit@micounties.org.
Register now for Treasury webinar on Nov. 10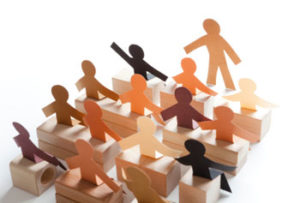 In partnership with the Michigan Association of Counties and others, the Michigan Department of Treasury will hold its eighth joint webinar, "COVID-19 Updates and Resources for Local Governments," at 2 p.m. on Tuesday, Nov. 10.
Topics will include updates on FEMA, Coronavirus Aid, Relief and Economic Security (CARES) Programs and the State of Michigan budget.
Participants can register and submit questions on the webinar's registration page.
Each webinar is limited to 1,000 attendees. With previous webinars reaching capacity limits, participants are strongly encouraged to register now.
Additionally, the Michigan Department of Treasury has developed a webpage with numbered letters, memorandums, webinars, and resources regarding COVID-19 updates for local governments and school districts. This webpage was created to ensure that Michigan communities have access to the most up-to-date guidance and is updated frequently with information and resources as they become available. 
For the latest updates, please review the COVID-19 Updates for Local Governments and School Districts' webpage.
MDHHS issues guidance on workplace safety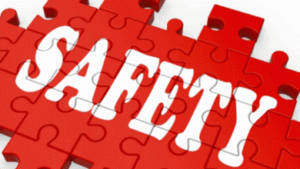 The Michigan Department of Health and Human Services (MDHHS) has released recommendations for employers on how to keep workplaces safe during the pandemic.
"The state is currently experiencing 261 cases per million people per day, more than double from last month. Percent positivity has increased to 7.5% from 5.5% a week ago. Hospitalizations, which tend to appear two to four weeks after cases, have been rising over the past five weeks," the department reported.
"Currently, there are 28 documented COVID-19 outbreaks in an office setting and the number of new outbreaks reported continue to increase weekly. Office settings make up five percent of all documented outbreaks, and seven percent of new outbreaks identified in the last week. Additionally, 8.3% of current outbreaks are in manufacturing and construction and 33% of those were first identified in the last week," MDHHS added.
Consistent with emergency rules enacted by the Department of Labor and Economic Opportunity on Oct. 14, if any in-person work is being conducted, employers should be sure to take the following steps to protect the health of their employees:
Create a COVID preparedness plan – Employers should develop and implement a written plan to prevent employee exposure to COVID-19. This should include exposure determination and detail the measures the employer will implement to reduce employee exposure.
Establish clear workplace procedures – Employers should identify a workplace COVID-19 coordinator, mandate face coverings, ensure appropriate access to personal protective equipment where necessary and train employees on new procedures, such as how to facilitate physical distancing.
Conduct daily self-screening of staff working in person – Employers should conduct daily health evaluations that include assessment for the symptoms of COVID-19 and exclude from in-person work any symptomatic staff.
Strengthen workplace cleaning and disinfection procedures – Employers should take every opportunity to clean and disinfect facilities as frequently as possible, and enhanced cleaning should be performed if a sick employee is suspected or confirmed to have COVID-19.
Collaborate with local health departments – If any employees contract COVID-19, local health departments will conduct contact tracing. Employees should work closely with their local health departments to ensure that all potentially affected employees are made aware of their exposure.
Employers should allow their employees to work from home, if possible, to minimize the presence of individuals gathered in work settings where COVID-19 may spread. Employers should only permit in-person work if a worker is unable to physically complete required job tasks from a remote setting, such as food service or auto assembly workers, or a job involving protected data that cannot be accessed remotely.
A full list of employee and workplace safety resources is available online.
Staff picks