Legislative Update 11-8-19
Budget deal forms, collapses in another Lansing letdown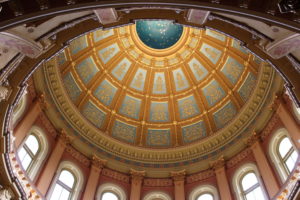 What appeared to be a final agreement to resolve the FY20 budget showdown between the governor and Legislature collapsed on Thursday afternoon when Senate Republicans insisted on a statutory restriction on the governor's ability to move money around in budgets via the State Administrative Board. While other details remain unresolved, placing restrictions on the State Administrative Board is the sticking point. 
As this budget argument rages on in Lansing, counties around Michigan continue to compile the toll that vetoes by Gov. Gretchen Whitmer will take on county services and residents. Most counties do not have the kind of financial cushion the state enjoys (the state's "rainy day fund" is now at $1.2 billion, or more than 10 percent of the state's General Fund) and are looking at drawing down limited reserves, restricting programs and preparing layoffs to keep their budgets in balance.
After Senate Republicans announced opposition to the deal backed by Whitmer and House Speaker Lee Chatfield (R-Emmet), the Senate left town, not to return until Tuesday of next week. The House has scheduled a session for Wednesday of next week and again on Nov. 20 in the hopes that a deal can be reached and most of the vetoed funds can be restored.
MAC continues to urge any county commissioner who has not already done so to convey urgency to state leaders via our Advocacy Center.
For more information on the budget, contact Deena Bosworth at Bosworth@micounties.org.
Nov. 22 is deadline to opt out of opioids lawsuit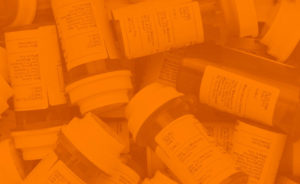 Counties have until Nov. 22, 2019, to opt out of the class action lawsuit against opioid manufacturers, distributors and retailers for causing the national opioid epidemic. While not all counties are party to the lawsuit, this deadline affects all U.S. counties.
The notice sent by the federal court reviewing the case states: "NO SETTLEMENT HAS BEEN REACHED. HOWEVER, IF YOUR COUNTY OR CITY STAYS IN THE CLASS, it will be bound if a Class settlement is approved in the future. Your county or city will likely NOT be provided another opportunity to be excluded from this Class action, so you should read this notice carefully and consult with your counsel regarding your county or city's rights."
MAC is not party to the lawsuit, but we have been tracking the progress of this complex federal litigation. Counties are on the front line for responding to this opioid crisis, as well as working toward educating the public and preventing further opioid addictions. From the medical examiner's office, to county jails and child welfare case increases, counties have contributed significant funds to address this crisis, which critics say pharmaceutical firms propelled in pursuit of huge profits.
Please refer to this website: https://www.opioidsnegotiationclass.info/Home/Documents, or contact MAC at 517-372-5374 for additional questions.
Bill to require spraying notice gets first hearing
A bill to require a minimum notice of five business days by the Department of Health and Human Services (DHHS) to local public health departments before aerial spraying is conducted to combat Eastern Equine Encephalitis (EEE) received its first hearing this week.
The House Health Policy Committee took testimony on House Bill 5125, by Rep. Brad Paquette (R-Berrien). The bill was filed after an aerial spraying treatment for EEE notification was sent with only 48 hours' warning to 14 counties in southwest Michigan. Legislative offices and county commissioners received numerous calls from constituents worried about the spraying's effects. During testimony, DHHS said the 2019 spray was the first since 1980.
DHHS opposes the bill as introduced, but said it is willing to work on a robust notification process. A five-business day requirement could be problematic in public health emergencies, it noted, where fast responses are critical. Rep. Paquette said he's willing to work with DHHS and local health officials to tweak the bill.
MAC has not taken a position on HB 5125, but is committed to ensuring proper public notifications that don't exacerbate public health risks.
For more information on this issue, contact Meghann Keit at keit@micounties.org.
Asbestos abatement bills move quickly out of committee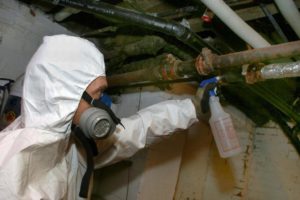 Bipartisan legislation to more strictly regulate asbestos abatement projects passed out of the House Natural Resources and Outdoor Recreation Committee this week.
House Bills 5046-51 were introduced earlier this month in response to a 2017 audit of Michigan's effectiveness in inspecting asbestos abatement projects by contractors across the state. The audit found that only 12 percent of the more than 17,000 projects were inspected by officials in what was then the Department of Environmental Quality to ensure compliance with state and federal laws.
HBs 5046, 5049 and 5050 all increase precautions that public entities, including counties, must take when working with asbestos abatement contractors (and subcontractors). Some of those precautions include mandatory background checks on all contractors; mandating contractors sign affidavits beforehand ensuring compliance with environmental laws; and ensuring provisions in contracts that would allow public entities to withhold payments to contractors that later entered into consent agreements with what is now the Department of Energy, Great Lakes and Environment (EGLE).
HB 5047, by Rep. LaTanya Garrett (D-Wayne), would create an Asbestos Inspection Fund within EGLE and a fee system to fund it. At present, all owners/operators of properties with asbestos notify EGLE when demolition/renovation is set to occur. HB 5047 would create a $100 notification fee paid by the owner/operator that would be deposited in the Asbestos Inspection Fund, with the intent of funding more full-time inspection employees across Michigan to ensure compliance.
While MAC understands the need for greater investment for inspectors in these situations, the local entity is already paying its fair share for the abatement by paying all costs of remediation. MAC suggests the state fund the Asbestos Inspection Fund through general appropriations. On that basis, MAC opposes HB 5047.
The bill package now moves to the House Ways & Means Committee.
For more information on this issue, contact Michael Ruddock at ruddock@micounties.org.
State seeks feedback on plans for forest roads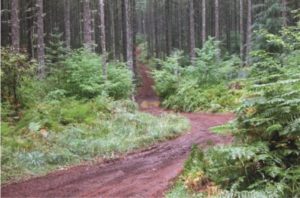 The state of Michigan has announced its intent to open or close certain forest roads on state lands to off-road vehicles, conventional vehicles, or both. The specific proposed changes and road locations are now available by visiting Michigan.gov/ForestRoads.
The proposed changes are based on site reviews by Department of Natural Resources (DNR) staff and comments received from the public. Additional details are on the website.
Comments may be submitted until Dec. 1. Use the interactive map on the website or send an email. The formal information memo to the DNR director will be submitted at the scheduled January 2020 Natural Resources Commission meeting. The final land use order will be submitted for action by the director at the February 2020 Natural Resources Commission (NRC) meeting. Comments will also be accepted at each of the NRC meetings.
If you have any questions, contact Kerry Wieber at 989-348-6371, ext. 7441.
National News from NACo
County-by-county revenue sharing estimates for FY20 released
Click here to see the House Fiscal Agency's estimates for county revenue sharing payments in fiscal 2020.
Overall, the state is expected to disburse $226.5 million in such payments to counties.
State sets Nov. 12 webinar on shoreline erosion issues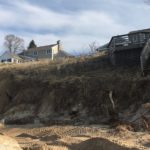 County leaders are encouraged to participate in a Nov. 12 webinar that will review shoreline erosion issues and work by the Department of Environment, Great Lakes and Energy (EGLE)
The webinar will run from 11 a.m. to noon. Click here to register.
"Due to higher water levels in the Great Lakes, Michigan's shoreline communities and residents are experiencing an increase in shoreline erosion," the department stated. "This webinar is an opportunity for local officials to learn more about EGLE's response to Great Lakes shoreline erosion, the basic rules and processes for obtaining permits for shoreline protection projects, efforts EGLE is taking to expedite permits, and how you and your constituents can communicate and partner most effectively with us.  The webinar will include a short presentation followed by time for questions from attendees." 
EGLE also has a new webpage dedicated to the topic, Michigan.gov/HighWater, with resources for local readers and residents.
For more information or assistance, send a note to EGLE-Assist@Michigan.gov.