Legislative Update 12-17-21
Legislature sets up future funding crisis on Personal Property Tax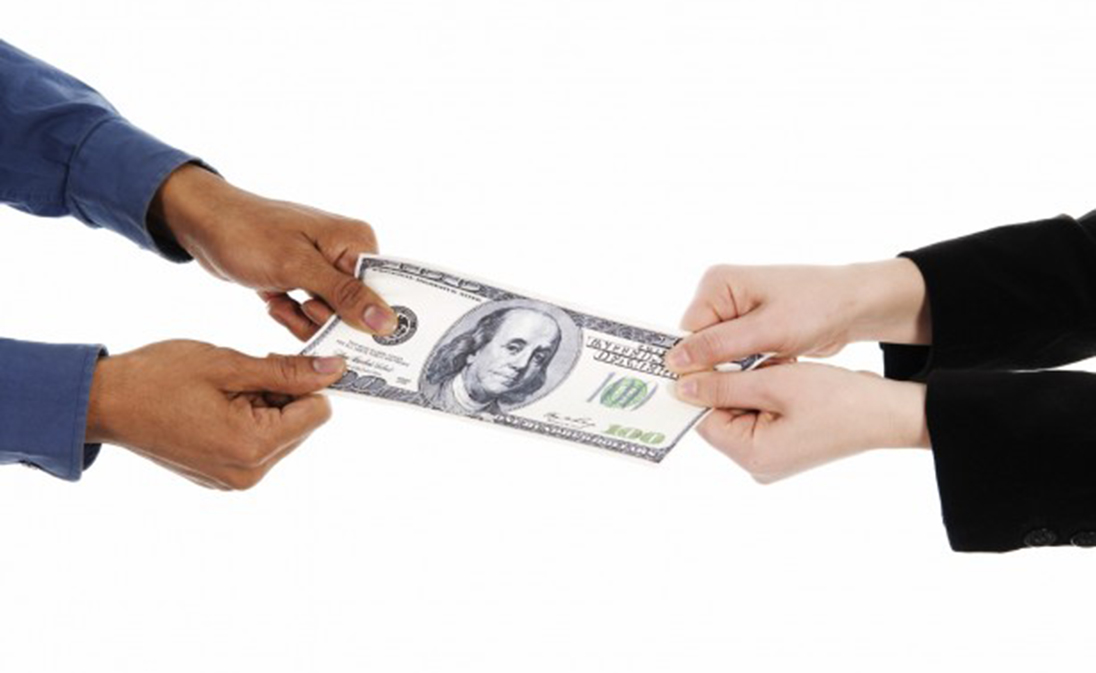 MAC joined with other local government groups this week to urge the Legislature to address the consequences of a massive Personal Property Tax exemption which lawmakers rushed through Lansing in a late-night session on Tuesday.
While the Legislature voted for House Bill 5351 without a clear understanding of its effects on local governments, estimates of the impact are as high as $75 million each year. This results through the bill's lifting of the PPT exemption threshold for small taxpayers from $80,000 to $180,000 in true cash value.
Lawmakers did also vote for a $75 million reimbursement for the first year of this exemption scheme (which starts in 2023), but they did not provide for the years beyond. As the statement from MAC, the Municipal League and the Michigan Townships Association said, "(T)he ongoing erosion of funding that supports local services will be permanent unless the Legislature and the governor fulfill their commitment to find revenue replacements."
While MAC is not arguing against efforts to combat the economic effects of the COVID-19 pandemic, it will push lawmakers to permanently replace funds from what has been counties' most reliable and most relied upon revenue source.
HB 5351 now moves to the desk of Gov. Gretchen Whitmer, who is expected to sign it.
For more information on this issue, contact Deena Bosworth at bosworth@micounties.org.
Jail diversion bills sent to governor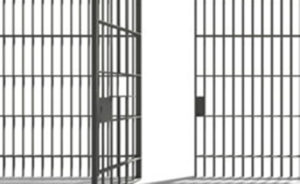 Two MAC-backed bills that create grant programs that would help support local efforts to promote jail diversion and community mobile crisis intervention services cleared the Legislature this week and are on the way to the governor's desk.
Senate Bills 637 and 638, by Sen. Stephanie Chang (D-Wayne) and Sen. Rick Outman (R-Montcalm) respectively, would create the programs through the Department of Health and Human Services (DHHS).
Under SB 638, the behavior health jail diversion grant will provide funds to local units of government to establish or expand behavioral health jail diversion programs in coordination between community agencies and law enforcement agencies.
Under SB 637, the community crisis response grant will distribute grants to local units of government for the purpose of establishing or expanding community-based mobile crisis intervention services and give priority to grant applications that demonstrated a commitment to certain best practices.
The state's FY22 DHHS budget included $5 million for the Jail Diversion Fund, which is also created under this legislation. MAC supported the bills and supports diversion programs that seek to reduce the number of individuals with mental illness being housed in our county jails.
For questions, contact Meghann Keit-Corrion at keit@micounties.org.
Governor creates council to study medical care facility issues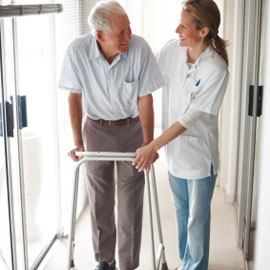 A new state council, which will identify, review, develop and recommend policies, administrative actions, legislative changes and other approaches to support high-quality nursing home care, was created this week through Executive Order by Gov. Gretchen Whitmer.
The Michigan Nursing Home Workforce Stabilization Council (NHWSC). According to the order, the council will be housed within the Michigan Department of Health and Human Services and comprised of state department directors, representatives from the nursing home workforce, representatives of nursing home employers and nursing home residents.
Specifically, the order requires five representatives of nursing home employers, including at least one representative a nursing home administered by a county government. 
The full EO can be found here. Applications to the council are due by Jan. 7, 2022.
For questions on this issue, contact Meghann Keit-Corrion at keit@micounties.org or Renee Beniak at renee@mcmcfc.org. 
MAC announces office schedule for holiday break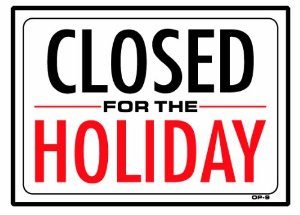 MAC announced this week its office hours for the upcoming holiday break.
MAC offices will be closed on the following dates to celebrate the Christmas and New Year's holidays: Dec. 23 (closed noon to 5 p.m.); Dec. 24; Dec. 27; Dec. 30; and Dec. 31.
MAC will be open on Dec. 28 and 29 from 9 a.m. to 3 p.m.
Regular office hours resume on Monday, Jan. 3.
Executive Director Stephan Currie and the staff at MAC wish you and your families a safe and pleasant holiday season.
Treasury releases details on first responder grants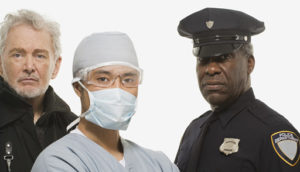 The Michigan Department of Treasury announced on Wednesday, "In an effort to help local units of government address critical needs in recruiting and training first responders, Gov. Gretchen Whitmer signed Public Act 87 of 2021 that appropriates $5 million to create the First Responder Training and Recruitment Grant Program.
"All Michigan cities, villages, townships, counties or fire authorities are eligible to apply for a grant up to $100,000 related to first responder training and recruitment. First responders are police officers, firefighters, Emergency Medical Technicians (EMTs), paramedics and local unit of government corrections officers.
"The Michigan Department of Treasury will be working directly with local units of government and other local government partners to implement this grant program.
"Key items for local units of government to remember:
A completed application with detailed information must be received by the Michigan Department of Treasury on or before Feb. 15, 2022.
The governmental unit must demonstrate how budgeted costs directly relate to recruitment or training of first responders.
Priority will be given to projects that will be completed by Sept. 30, 2022.
Projects are funded on a reimbursement basis.
$2 million will be designated for communities with a per capita property taxable value of less than $15,000, with the remaining funds awarded based on a review of applications and the determination of the effective use of and need for the grant funds.
"During the application review process, applicants may be contacted for clarification. The Michigan Department of Treasury reserves the right to award funds for an amount other than requested.
"Applications will be selected for funding by the Michigan Department of Treasury based on program purpose, eligibility and criteria. Projects are funded on a reimbursement basis."
To learn more about the First Responder Training and Recruitment Grant Program, go to Michigan.gov/FRG. Questions should be directed to TreasLocalGov@michigan.gov.
NACo now accepting interim policy resolutions for 2022 Legislative Conference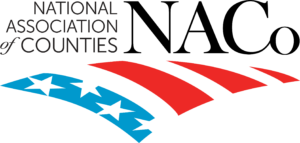 In preparation for the National Association of Counties (NACo) 2022 Legislative Conference, held in Washington D.C. on Feb. 12-16, NACo members are invited to submit interim policy resolutions.
The NACo resolutions process provides members with the ability to participate in national policy decisions affecting county governments. During the Legislative Conference, NACo's ten policy steering committees and Board of Directors consider legislative and policy resolutions that will guide NACo advocacy until the NACo Annual Conference in July 2022.
Interim policy resolutions provide an opportunity for members to address policy issues at the Legislative Conference that were not discussed at the previous Annual Conference. Interim resolutions may not overturn existing policy resolutions, and will expire at the 2022 Annual Conference in Adams County, Colo.
The American County Platform and the association's policy resolutions are carefully considered statements of the needs and interests of county governments throughout the nation. These policy statements serve as a guide for NACo members and staff to advance the association's federal policy agenda before Congress, the White House and federal agencies. Please refer to the comprehensive overview of NACo's policy resolution process here.
Celebrate your county's innovations in 2022 NACo Achievement Awards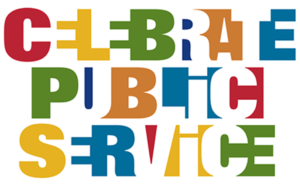 Applications are now open for the National Association of Counties (NACo) 2022 Achievement Awards. Please join us in celebrating 52 years of county innovation by applying today.

Since 1970, the NACo Achievement Awards have recognized outstanding county government programs and services. Through a non-competitive application process, noteworthy programs receive awards in 18 categories that cover a vast range of county responsibilities. By participating, your county can earn national recognition.

NACo will highlight the 18 "best of category" winners, as well as feature all winners in NACo materials and online. We also provide a customizable press release for you to share the good news with the media and residents.
Early Bird Application Deadline: March 4, 2022 (save $25 off the application fee)

Regular Application Deadline: March 31, 2022

For more information, please review the Achievement Awards online brochure, or email awards@naco.org with any questions.
Staff picks