Legislative Update 12-2-22
Big increase for counties from liquor tax advances from Senate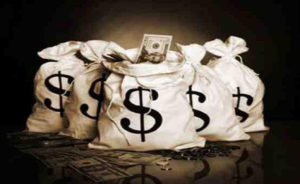 A two-bill package designed to extend the capture of liquor tax revenue that counties use for substance abuse programs passed the Senate this week. Senate Bills 1222-23, by Sen. Wayne Schmidt (R-Grand Traverse), would amend the State Convention Facilities Authority Act to extend the sunset on the capture of liquor tax revenue for improvements to the convention facility in Detroit and therefore extend the sunset on the collection of liquor tax revenue for counties.
The issues were tied together when the act was created. Under current law, the collection and allocation of the liquor tax revenue expires once the bonds for the convention facility are paid off. Due to recent increases in liquor tax revenue, those bonds are scheduled to be paid off 13 years early, which would eliminate the future collection of revenue and deplete the allocation to counties. This two-bill package does not extend the 2039 deadline for the bonds to be paid off, but it does allow the facility authority to issue additional bonds for improvements.  
MAC has been working with representatives from the authority to address our need to have counties' annual allocation reflective of the collection of the liquor tax revenue. Current law states counties receive an increase in their allocation based on a percentage above the previous year's allocation, not on a percentage of the total tax collected. The excess tax collected is instead allocated to the reduction of the bond debt of the authority. (Again, due to the increase in liquor tax revenue, those bonds are scheduled to be paid off early.)
By allowing the authority to issue additional debt for improvements, the bills do something significant for counties. Beginning in 2023, the baseline allocation in liquor tax dollars for counties will increase by approximately 48 percent. The annual increase will remain the same as current law of 1 percent additional each year, but the baseline will be reset every three years to reflect the increase in revenue from the liquor tax.
Also, current law states 50 percent of the liquor tax revenue received by counties must be allocated to substance abuse programs. SBs 1222-23 will change that requirement to 40 percent (though no less than the amount allocated in FY22). In short, this will be a significant increase in funds toward substance abuse programs and an increase in the amount counties can allocate to their general funds. 
The bills received bipartisan support in the Senate and now move to the House for consideration next week.
For more information on this issue, contact Deena Bosworth at bosworth@micounties.org.
Mental health privatization fails in Senate, but threat still looms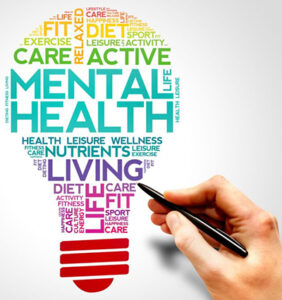 Legislation to privatize control of local mental health services, opposed by MAC, was defeated Tuesday in a surprise vote in the Senate.
Senate Bills 597 and 598, by Sens. Mike Shirkey (R-Jackson) and John Bizon (R-Calhoun), were rejected by votes of 15-17 and 15-19, respectively.
These bills would have shifted financial administration of Medicaid mental health services to private Medicaid health plans, taking away public accountability and local governance and replacing it with for-profit private insurance companies.
However, there is still potential for a deal that would insert the language from SBs 597-598 into an already introduced House bill, keeping the possibility of mental health privatization at play in the current lame duck session.
MAC opposes any attempt to shift toward privatization of our local public mental health system, and we urge members to contact their legislators to share their opposition as well.
For more information on this issue, contact Samantha Gibson at gibson@micounties.org.
Expect toolkits and more in 2023 on opioid settlement resources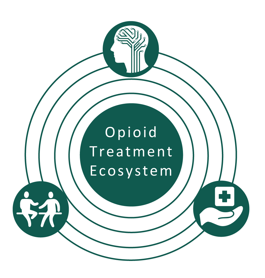 As anticipation for opioid settlement dollars increases, there are numerous resources that counties can expect to see to support the decision-making processes associated with spending. Early in 2023, counties can expect to see documents released from three different groups to assist.
The first to expect will be the "Michigan Opioid Settlement Funds Toolkit: A Guide for Local Spending," released by MAC in collaboration with Vital Strategies. This toolkit will provide an overview of the settlements, data on the scope of the overdose crisis and information on accessing local data, plus principles, strategies and recommended steps for spending.
The Center for Health and Research Transformation, based in Ann Arbor, will release resources for local governments related to the potential areas for spending with additional information provided regarding the evidence to support specific strategies. This work will provide more details to aid in spending plan development.
The Opioid Advisory Commission is also expected to release a report outlining recommendations for which strategies to fund. While these documents are expected in early 2023, there are numerous other resources that exist, and additional reports and resources will become available in the future.
To view current resources, visit MAC's Opioid Settlement Resource Center.
For more information on this issue, contact Amy Dolinky at dolinky@micounties.org. 
Election winners crowd into New Commissioner School sessions
More than 130 newly elected commissioners, returning commissioners and administrators gathered in Saginaw and Barry counties this week for the first two of four in-person New Commissioner School settings.
MAC Executive Director Stephan Currie welcomed attendees to both locations, explaining how MAC would be their partner on their "journey" into county public service. Currie also led a group discussion at each site, inviting veteran commissioners in attendance, such as Michael Webster of Saginaw County, to share personal experiences from their initial weeks and months on county boards. MAC Board directors, such as Vaughn Begick of Bay County and Second Vice President Jim Storey of Allegan County, also provided perspectives for the commissioners-elect.
Deena Bosworth, director of governmental affairs, briefed attendees on MAC's advocacy work and on the sea change coming to the State Capitol via the Democratic victories in the November 2022 General Election.
On-site sessions of the New Commissioner School, a 50-year partnership of MAC and MSU Extension, continue in December in Marquette County (Dec. 5) and Roscommon County (Dec. 12).
Trio of county officials graduates from NACo Leadership Academy

MAC would like to acknowledge and congratulate the August 2022 NACo Leadership Academy graduates from Michigan. They join more than 5,000 graduates and current participants from across the country benefitting from the 12-week online program enabling existing and emerging county leaders to achieve their highest potential:
Darcy Weaver, human resources director, Leelanau County
Jenifer Boyer, emergency management coordinator, Midland County
Michael Andrews, policy and fiscal analysis supervisor, Oakland County
The January 2023 cohort for the Leadership Academy is just around the corner. Prioritize leadership development for your team today and deliver results for your team and County. Scholarships are available. 
CLICK HERE TO LEARN MORE AND ENROLL
Staff picks