Legislative Update 2-24-23
Counties with resources urged to share with areas hit hard by ice storm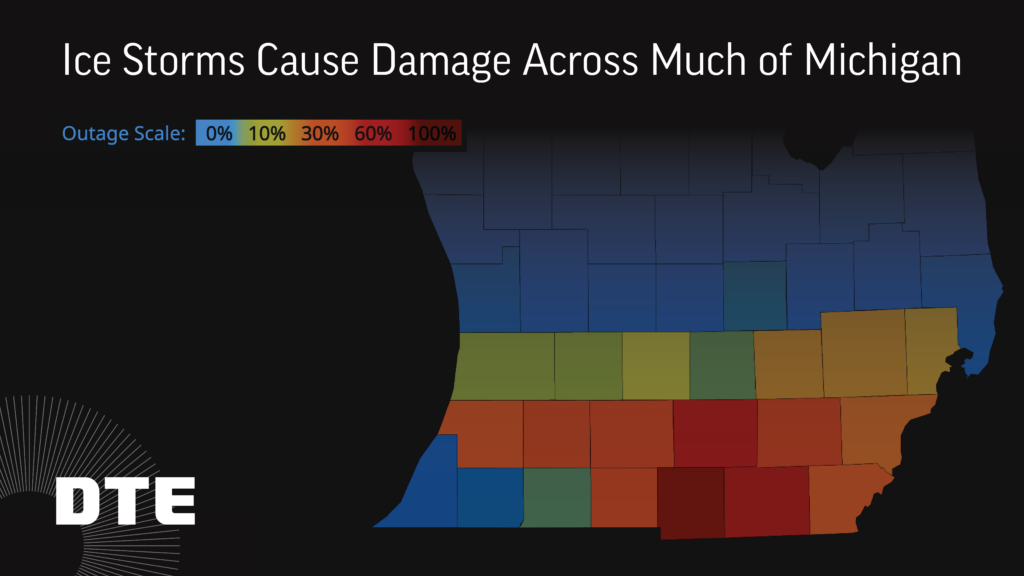 Hundreds of thousands of Michigan residents remain without power on Friday as the state's two major utilities continue to deal with the aftermath of a large ice storm that hit mid-week across Southern Michigan.
Approximately 700,000 locations are without power, and many will remain that way into next week, MAC is told. Consumers Energy and DTE have hundreds of crews out working to restore the power, and have brought in crews from other states.  Even though the storm is over, high winds caused even more power lines to fall from the weight of the ice Thursday night.
A statewide emergency has not yet been declared, but MAC has been assured by the Governor's Office that they are deploying resources and have all hands on deck to help. MAC encourages counties to reach out to emergency management offices in hard-hit areas (see map) if they have resources to lend during the prolonged outage. Each emergency management office should have a list of needs to keep facilities operating and residents warm. The list may include generators, diesel fuel, and supplies for warming shelters.
For additional information on emergency management offices, visit the website of the Michigan Emergency Management Association.
DTE reported Friday morning that it hoped to have 50 percent of its down customers back online today.
Consumers Energy said it had restored more than 65,000 customers already and has 480 crews in the field.
For real-time information on restoration efforts, check the Twitter feeds for DTE and Consumers.
Filing period opens for special MAC Board elections at 2023 Legislative Conference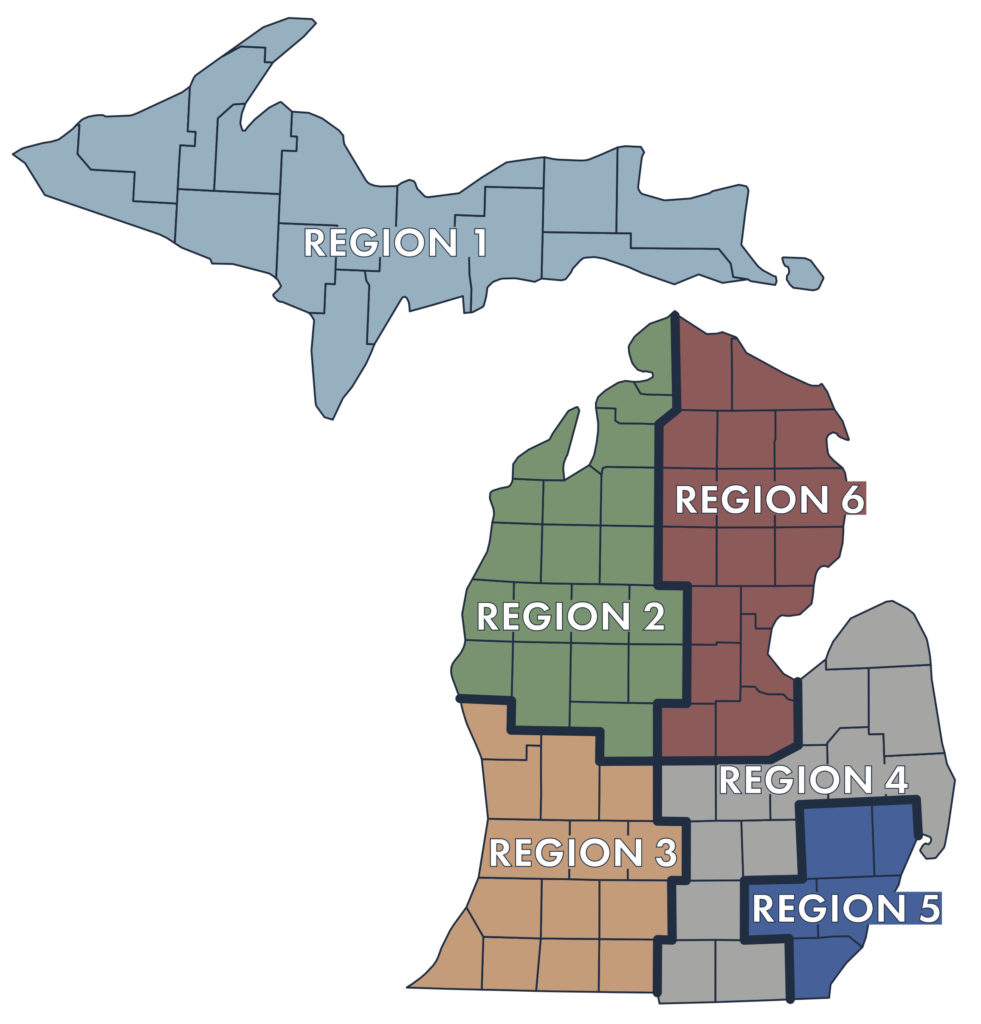 County commissioners interested in serving on the MAC Board of Directors have until March 24, 2023, to file for special elections to fill five seats on the Board at the 2023 Michigan Counties Legislative Conference.
These special elections will be for partial terms and held on April 25 at the conference in Lansing. To be an official candidate, commissioners must file official notice of their intent to run. Applications are due by 4 p.m. on March 24, 2023.
All five seats available represent regions, so will be decided by a vote in regional caucuses.
Click here to download the application form.
The MAC Board of Directors is the key body in guiding the legislative and organizational strategies of MAC. Board terms are three years in length and individuals may serve up to three terms.
Following seats are vacant and will be filled at the 2023 Legislative Conference:
Region II, Seat A (would serve term to Annual Conference of 2024*)
Region III, Seat A (would serve term to Annual Conference of 2024*)
Region IV, Seat B (would serve term to Annual conference of 2026)
Region V, Seat B (would serve term to Annual Conference of 2024*)
Region VI, Seat B (would serve term to Annual Conference of 2025)
No director shall serve more than three full three-year terms, except in certain situations where a director is filling a vacancy in an unexpired term. If the elected replacement shall serve more than half of the unexpired term, it shall be considered as if such person has served one full term for purposes of term limits. If the person filling the vacancy shall serve less than half of the unexpired term, that person shall be permitted to serve up to three additional full 3-year terms. *Denotes a period of less than half of a term.
Candidates who file are also encouraged to submit a statement of up to 400 words on why members should support them. These statements will be posted to the MAC website in late August.
If you have any questions about Board duties, please contact Executive Director Stephan W. Currie at 517-372-5374 or scurrie@micounties.org.
Treasury's Contact Center on ARP issues reopens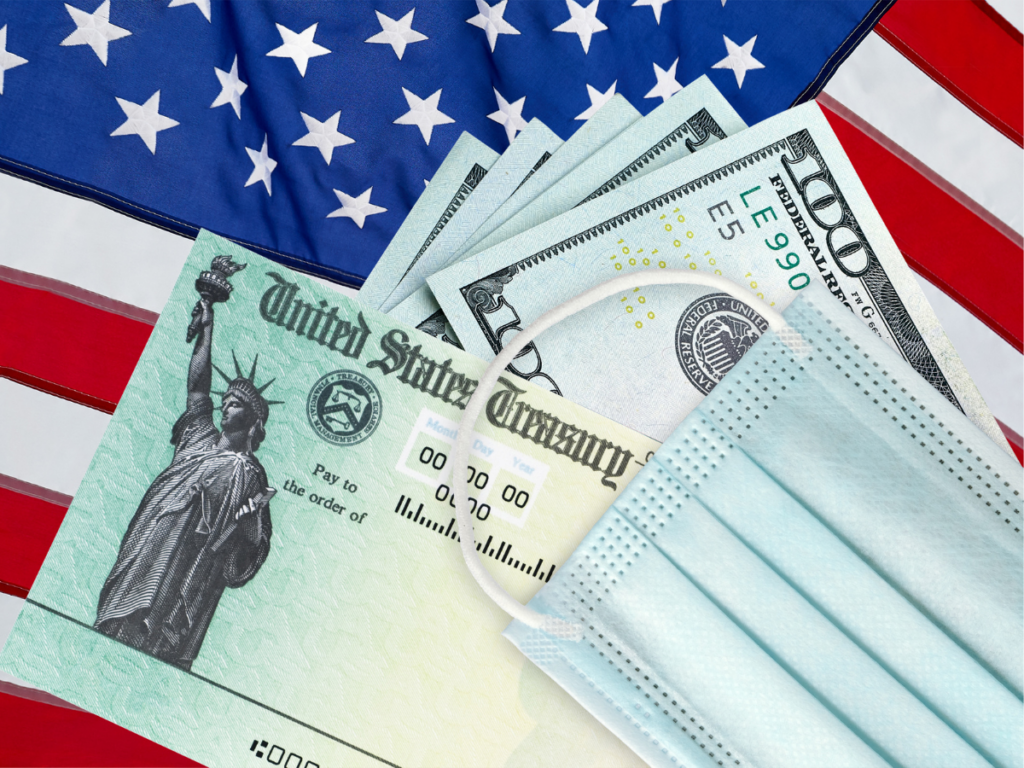 The U.S. Department of Treasury's Contact Center for the American Rescue Plan Act (ARPA) reopened on Feb. 21. The Contact Center closed last year due to an administrative funding shortfall, which impacted Treasury's ability to provide technical assistance and support to counties that received State and Local Fiscal Recovery Funds (SLFRF), Local Assistance and Tribal Consistency Funds (LATCF), Emergency Rental Assistance (ERA) funds and more.
Late last year, Congress provided additional resources for the Office of Recovery Programs in the Consolidated Appropriations Act 2023 as part of the Cornyn/Padilla amendment (the National Association of Counties and MAC worked with both Congress and Treasury to ensure the inclusion of this critical amendment).
Counties can reach out to the Contact Center for questions related to recovery programs at these contact points:
Join Treasury, MSUE for free webinar on budgeting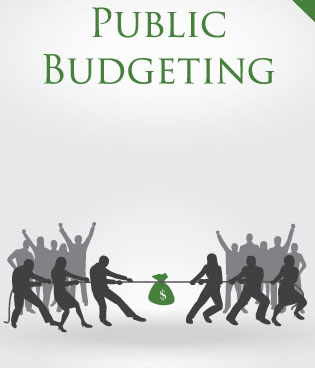 MSU Extension and the Michigan Department of Treasury will cover the fundamentals of budgeting during uncertain economic times, tracking long-term fiscal health, and operational best practices.
The webinar is free and will run from 1:30 p.m. to 3 p.m. (ET) on March 16, 2023. Click here to register.
Michigan communities have experienced fiscal instability for a number of reasons, including the economic downturn resulting from the COVID-19 pandemic, rising inflation, and ongoing economic uncertainty. This webinar will provide best practices for local government fiscal health, including budgeting, long-term planning, dealing with uncertainty, and financial policies and procedures.
MAC has just designated this session as part of County Commissioner Academy (CCA), the association's continuing education program for members. Participants in this session will earn 3 credit hours for CCA.
What will be covered:
The budget process and communicating your budget
Dealing with uncertainty in a changing economy
Understanding key financial variables, such as:
The "rainy day fund"/fund balance/net position
Understanding how the tax base provides revenue
Understanding volatile revenue
Forecasting revenue and expenditures
How to track your budget performance, including reviewing and amending your budget
How spending in the present will have an impact on the future. 
Detailed guides that outline strong policies and procedures each local government should have. These guides include a checklist to track what your local government already has, what you are working on, and next steps. 
The Fiscally Ready Communities program was created to assist communities that want to establish, measure, and maintain policies to increase operational and financial effectiveness and safeguards. This partnership between MSU Extension and the Michigan Department of Treasury helps local governments work towards fiscal health by sharing best practices in fiscal sustainability. There are currently four webinars that are part of the Fiscally Ready Communities program, with a fifth to be added later in 2023.
NACo seeks applications for 2023 Achievement Awards

Counties have until March 3 to get the best fee on their applications for a 2023 National Association of Counties (NACo) Achievement Award.
The program is a non-competitive awards program recognizing innovative county government programs. One outstanding program from each category will be selected as the "Best of Category." Below, find resources to help you begin your application and explore past winners.
Only county governments and state associations of counties are eligible to submit applications. There is no limit to the number of applications that can be submitted by a single entity. Regional partners are welcome to submit applications for a collective project; however, submitters must identify a single county or state association to submit the application on the group's behalf.
To be eligible, programs must accomplish one or more of the following:
Offer new services to county residents, fill gaps in the availability of services, fill gaps in or tap new revenue sources
Improve the administration of an existing county government program
Upgrade the working conditions or level of training for county employees. Enhance the level of citizen participation in, or the understanding of, government programs
Provide information that facilitates effective public policy-making
Promote intergovernmental cooperation and coordination in addressing shared problems
The fee for each application submitted by March 3, 2023, is $75. The fee for each application will increase to $100 from March 4-April 7, 2023. Any application received without payment will not be judged or awarded.
For complete details, visit the Achievement Awards page.
Staff picks