Legislative Update 2-25-22
House committee advances $1.15 billion for local pension grants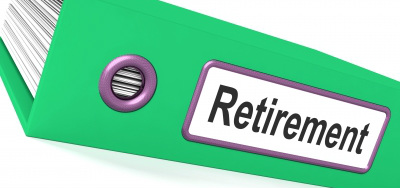 On Thursday in a joint committee meeting of the House Appropriations Committee and the House Tax Policy Committee, House Bill 5054 was voted out to the full House. This supplemental spending bill would provide $1.15 billion in grants to local governmental units to bolster their pension programs.
Specifically, HB 5054 would provide $900 million in grants up to $100 million per local unit that currently have pension plans funded at 60 percent or less. Strings attached to this grant program would include:
Making all actuarially determined contributions
A freeze on any contractual benefit enhancements for 10 years
Maintaining discount rates and assumed rates of return
Adoption of the most recent mortality tables
Agreement to be subjected to corrective action plans for 5 years
In addition to the $900 million, the HB 5054 provides $250 million in a grant program for those local units funded above 60 percent. The maximum award in this category could not exceed 5 percent of available funds and would come with the following strings attached:
Pre-fund any retiree health care
Make all actuarially determined contributions
Maintain discount rates and assumed rates of return
Adoption of the most recent mortality tables
Grants applied first to pension systems so that they system is 100% funded
FOR THOSE UNITS ALREADY FUNDED AT 100 percent, grants from the $250 million account could be used for principal payments on any outstanding debt obligations or, if the unit has zero debt, for infrastructure investments. 
These funds would come from the state General Fund surplus and not from federally allocated COVID relief funds.
MAC is still reviewing the benefits to counties and the potential interactions with bargaining rights.
The bill now moves to the House floor for consideration.
For more information, contact Deena Bosworth at bosworth@micounties.org.
Veterans property tax exemption bill heard in Senate
After years of negotiations, Sen. Jon Bumstead (R-Newaygo) introduced Senate Bill 783 and  Senate Bill 784 with the support of veterans organizations and local government organizations. The bills would establish a refundable income tax credit program, payable to the local governments in the amount of the property tax exemptions now given to disabled veterans. This approach would finally reimburse local governments from their losses associated with the exemption without requiring any additional steps for eligible disabled veterans. MAC testified Wednesday in support of the legislation along with other local government groups and veterans organizations. The Michigan Department of Treasury currently opposes the bills, so work will continue on the legislation to make it workable for all entities affected. 
In related news, Rep. Beau LaFave (R- Dickinson) is currently running House Bill 4908, which creates a fund for veterans organizations and, if the fund exceeds $4 million, would reimburse local units for their losses associated with the property tax exemption. HB 4908 would derive its revenue from lottery pull-tabs. It is unclear at this time just how much revenue this would raise and how it would be distributed should it not cover the cost of the exemptions. 
MAC will continue to support Senate Bills 783-784 as they move through the Legislature.
For more information on this issue, contact Deena Bosworth at bosworth@micounties.org.
Renew your opposition to mental health privatization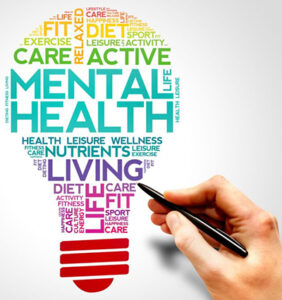 Legislation that would damage mental health services in Michigan will soon get a vote in the Senate, and we need county leaders to voice their opposition.
Senate Bills 597-98, by Senate Majority Leader Shirkey (R-Jackson) and Sen. John Bizon (R-Calhoun), would shift financial administration of Medicaid mental health services to private Medicaid health plans. These bills ultimately take away public accountability and local governance and turn control over to for-profit private insurance companies that do not have a good track record in treating patients with mental health needs.
MAC opposes any move to shift toward privatization of our local public mental health system.
Earlier this week, a poll was released showing that two-thirds supported mental health being led by local public entities. Responding to those findings, MAC Executive Director Stephan Currie said, "Our members have heard of concerns first-hand from their constituents and these results just confirm voters worry about letting private health plans take control of the services for our most vulnerable populations. It is clear that Michiganders and County Commissioners from across the state believe that keeping a local public mental health system is best."
Please help MAC convince the Senate to set aside these bills.
Using our advocacy platform, MAC is again asking you to send an email of opposition to your senator today.
For more information on this issue, contact Meghann Keit-Corrion at keit@micounties.org.
Join Podcast 83 team on Feb. 28 for live update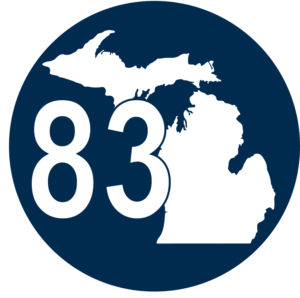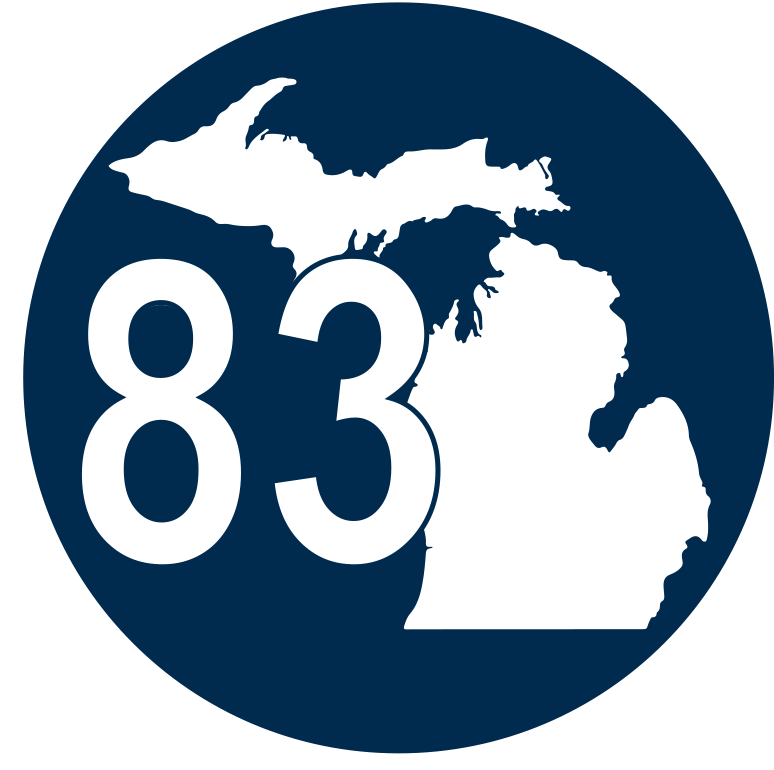 MAC Executive Director Stephan Currie and the Podcast 83 team of Deena Bosworth and Meghann Keit will be live on Monday, Feb. 28 to discuss the flurry of legislative events in Lansing in recent days and take your questions.
The update will begin at a new time: 4 p.m. To join the session, just use this Zoom link: https://us02web.zoom.us/j/82867692853.
Among likely topics to be addressed are: legislation to provide $1.15 billion in local pension grants; bills to privatize the mental health system; the latest on reimbursing counties for property tax exemptions for disabled veterans; and preparations for the upcoming Michigan Counties Legislative Conference.
Viewers will be able to ask questions of the team as well.
If you can't catch the episode live, a recording will be posted later next week to MAC's YouTube channel.
And you always can find details about any Podcast 83 episode on the MAC website.
Bill to end cap on crime tip rewards clears House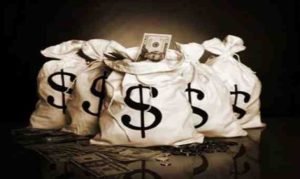 Counties would have full freedom of action to set rewards they offer for information leading to an arrest and conviction under a bill passed unanimously by the Michigan House of Representatives this week.
House Bill 4173, by Rep. Kara Hope (D-Ingham), would remove a $2,000 cap on a reward a county board can offer for the arrest and conviction of a person who has committed a crime or escaped from prison or jail in that county. Counties would decide their reward amounts, and awards would be paid out of the general fund of the county.
MAC supports this bill as a way to provide local control over county general funds and remove outdated statutory limitations. The bill now moves to the Senate but has not yet been assigned to a committee.
For more information on this issue, contact Meghann Keit-Corrion at keit@micounties.org.
Mason County administrator picked for state workforce panel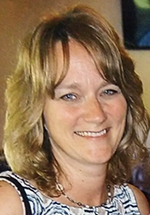 Gov. Gretchen Whitmer recently announced appointments to the Nursing Home Workforce Stabilization Council created by Executive Order 2021-15. Their goal will be to identify review, develop and recommend policies, administrative actions, legislative changes, and other approaches to support high-quality nursing home care. 
Among the appointees is Jannice L. Lamm, administrator with Oakview Medical Care Facility in Mason County. She is appointed to represent county government nursing home employers.
The Council will also include the directors or their designees of the Department of Health and Human Services, Department of Labor and Economic Opportunity, and the Department of Licensing and Regulatory Affairs, and the Michigan State Long-Term Care Ombudsman Salli Pung. 
The Council must submit a final report or consensus recommendations to the governor by or before Dec. 1, 2023. Appointees will serve until the council dissolves on Dec. 1, 2023.
CRC webinar will analyze governor's budget proposal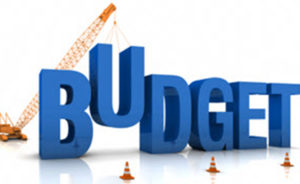 "A relatively strong economy and the availability of new federal funding creates circumstances for an unusual process for the Fiscal Year 2023 budget – a growth budget," reports the Citizens Research Council of Michigan in announcing a March 4 webinar, "Analysis of Governor Whitmer's Proposed FY2023 Budget."
Beginning at 11 a.m. on March 4, CRC's Bob Schneider and Craig Thiel will "review the governor's proposed budget to take stock of available revenues, highlight spending priorities, analyze recommendations for school funding and other major budget categories, describe the historic context of the proposed budget, assess the effects of proposed tax cuts, and analyze the proposed uses of COVID-relief, infrastructure, and state surplus dollars. Join us to have your questions answered and better understand the details of the proposed FY2023 budget."
Click here to register. After registering, you will receive a confirmation email containing information about joining the webinar.
MAC is a long-time supporter of the Citizens Research Council and its work to provide facts and data on public policy in our state.
Staff picks