Legislative Update 2-5-21
House passes COVID spending bills with ties to health power restrictions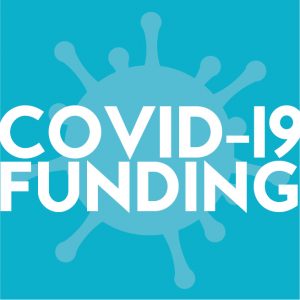 The House passed their $3.5B COVID relief funding plan on a largely party-line vote. House Bill 4019 totals $868.6 million of federal COVID relief funding, and proposed under the bill to be spent mostly on the following:
$510 million (15% increase) in monthly Supplemental Nutrition Assistance Program (SNAP) benefits through June 3, 2021
$165 million for emergency rental and utility assistance for households at or below 80% of area median income
$144 million for COVID-19 testing, contract tracing, surveillance and mitigation efforts
House Bill 4047 spends $565.5 million from the state's General Fund to support business relief efforts. Of that, $393.5 million would go toward business tax and fee relief, including a property tax and unemployment insurance tax relief program.
House Bill 4048 appropriates $1.8 billion in federal aid for schools. This spending would be subject to the governor signing a separate bill, House Bill 4049.  That legislation would restrict the director of the Department of Health and Human Services from closing a public or nonpublic school to in-person instruction or prohibiting a qualified sporting event during an epidemic involving coronavirus. The bill would permit a local health officer to close a public or nonpublic school to in-person instruction or prohibit a qualified sporting event if certain metrics are met. DHHS and the Michigan Association of Local Public Health are opposed, due to concerns the bill would limit response time for an outbreak and be difficult to enact orders for school districts that cover multiple counties outside of the boundaries of a specific health department.
The governor has indicated she does not support tying the funding to policy changes in the public health code and has also asked for a $5.6 billion plan. These supplemental negotiations will continue with the Legislature, while they also begin a new budget cycle next Thursday with the governor's budget presentation for fiscal 2022 on Feb. 11.
2021 Legislative Conference will be virtual in April
The 2021 Michigan Counties Legislative Conference, originally planned for April 28-30 in Lansing, will shift to virtual sessions in April, MAC Board President Veronica Klinefelt and Executive Director Stephan Currie announced this week.
"This decision was not made lightly," said Currie, "but our staff analysis and advice to the Board's Executive Committee showed too many risks and unknowns with any type of large in-person gathering in April. We have had success with our virtual events in 2020 and expect to build on that work to give members an even better virtual learning experience for 2021 Legislative."
As planning shifts to virtual sessions, members are urged to keep their late April calendars as flexible as possible. Details will be released on session topics and speakers as soon as possible, likely in early March.
All details will be shared via LU emails and on our conferences page.
Podcast 83 team talks SOS, MAC priorities, COVID funds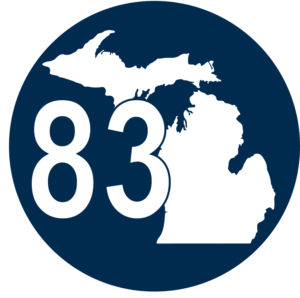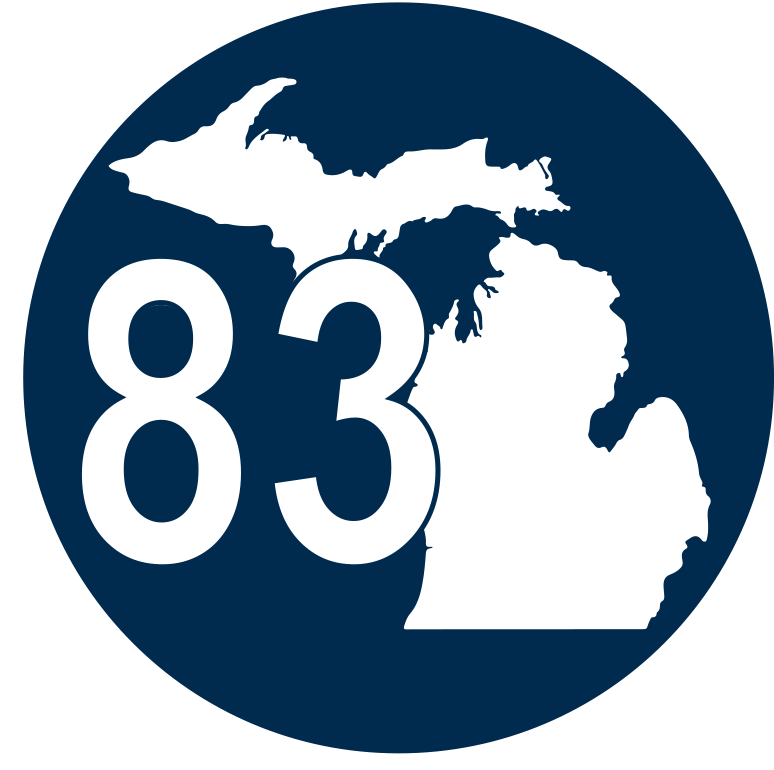 The governor's State of the State address and MAC's 2021 legislative priorities were key topics discussed by MAC's Podcast 83 team in its initial broadcast for 2021.
MAC's Stephan Currie, Deena Bosworth and Meghann Keit reviewed the previous week of action in the Legislature Initial live episode of Podcast 83 for 2021. MAC plans to offer live weekly episodes of the podcast through the end of May as the Legislature enters its busiest time of the year.
Among topics covered:
Gov. Gretchen Whitmer's State of the State (SOS) address: "The governor tried to hit on bipartisan accomplishments," said Keit. "It's no secret there has been an interesting relationship between the governor and legislature. She tried to kick off the year with a different tone."
MAC 2021 legislative priorities: "We really have tried to focus on things we can take action on and have resonated with our internal committees at MAC," said Bosworth.
Fight over COVID-19 health powers: "House Republicans came back and put out their COVID-19 response pretty early on," said Keit. "The new speaker, I think (he) is looking to bring that balance back as far as the Legislature's authority and what they see as unilateral action by the governor."
The team reconvenes on Monday, Feb. 8 for its next live session. Click here to register and receive the viewing link.
If you have questions for the team, you can send them in advance to Hannah Sweeney at sweeney@micounties.org.
All sessions are recorded and available for 24/7 viewing on the Podcast 83 webpage.
Funding crisis continues, Bosworth tells House committee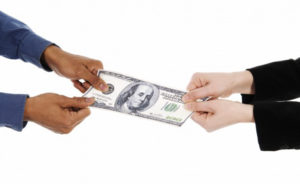 The crisis in funding for Michigan's local governments continues, MAC's Deena Bosworth told the House Committee on Local Government and Municipal Finance during its session on Wednesday.
Bosworth, MAC's director of governmental affairs, and other representatives of local government groups were asked to testify by Chair Julie Calley (R-Ionia) on key issues and provide a general background on local government.
"We are the frontline agency and provide foster care, public health, the courts, jails, infrastructure," Bosworth explained. "We have collaborations with both cities and townships. We are the social safety net for the most part.
"Hopeful that this year, this committee, and other committees, really take a look at some local government finance reform so we can have some stability," Bosworth added.
To see the slides from the presentation, click here.
FEMA reimbursement policy extended to 100 percent of costs
FEMA now can pay 100 percent federal funding for the costs of activities that have previously been determined eligible, from the beginning of the pandemic in January 2020 to Sept. 30, 2021, under a  directive issued by President Biden this week.
This means that all work eligible under FEMA's existing COVID-19 policies, including increasing medical capacity, non-congregate sheltering, and emergency feeding distribution will be reimbursed at 100 percent federal share. For projects that have already been approved, FEMA will amend the existing awards to adjust the federal funding amounts. No action will be required by the applicants.
In addition, the president's directive allows FEMA to expand the activities eligible for reimbursement for work conducted after Jan. 21, 2021 and until Sept. 30, 2021. Specifically, the costs to support the safe opening and operation of eligible schools, child-care facilities, healthcare facilities, non-congregate shelters, domestic violence shelters, transit systems, and other eligible applicants will be eligible after Jan. 21.  
This may include funding for the provision of personal protective equipment, disinfecting services and supplies. These costs will also be reimbursed at 100 percent federal share. In the coming days, FEMA will issue an amended COVID-19 policy to implement this directive. See the memos below for more details:
Bill includes more personal property tax (PPT) exemptions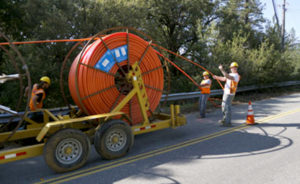 A bill that would give a 10-year personal property tax (PPT) exemption to businesses that provide broadband service of at least 10 megabits per second downstream received a hearing this week before the Senate Committee on Energy and Technology.
Senate Bill 46, by Sen. Aric Nesbitt (R-Van Buren) is another attempt to incentivize telecom providers to boost services for unserved and underserved areas of Michigan.  
MAC opposed the bill in committee based on our policy platform that opposes all new property tax exemptions without full reimbursement for the lost revenue.
Counties already are struggling to recover from the Great Recession and are likely to face greater property tax revenue declines due to the pandemic. Our ability to rebound from such declines is severely restrained by Proposal A and the Headlee Amendment. By contrast, the state has several other tax sources that rebound much faster when the economy improves.  Passing more laws that require locals to forgo future revenue makes it even harder to provide the services the state mandates we provide. Instead of further crippling local governments, the state should absorb the cost for such an incentive.      
The issue is not whether broadband is necessary or important, the issue is how to incentivize providers to build out the infrastructure, which seems to require they a better return on their investment.
In addition to the fundamental financial issue associated with SB 46, the bill intermingles cellular equipment by default. The PPT lost value has not been calculated and will inevitably be very difficult to determine.
MAC is working on additional language that would require reimbursement for losses, a sunset on the provision and metrics to ensure the savings are redirected to infrastructure investments, as intended.
The committee will resume its review of the bill next week.
For more information on this issue, contact Deena Bosworth at bosworth@micounties.org.
Veteran services bill filed in House as MAC pushes for full funding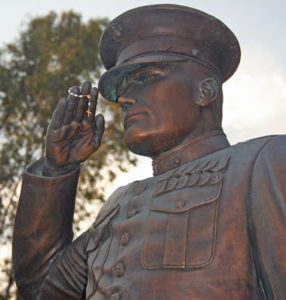 A MAC-supported bill to clarify state law so it reflects how the state and counties are handling veteran service funds was filed this week in the House.
House Bill 4122, by Rep. Annette Glenn (R-Midland), would revamp the County Veteran Service Fund statute and update it to allow for some of the emergency relief efforts counties have utilized funding for due to COVID-19.
Additionally, the bill has changes to the processing of grants – changes agreed to by both the Michigan Veterans Affairs Agency (MVAA) and MAC. Those include:
A 60-day window for the MVAA to distribute the grant once approved by the county
A one-year reduction in the county maintenance of effort requirement to support counties struggling financially (Counties are not able to reduce the funding and supplant reductions; this is intended for any county not eligible due to financial strain in FY 21)
An exemption for the 20 hours per week staffing requirement, if approved by MVAA  
A process for distribution if the state does not award enough for each county's base amount
The governor has recommended a 50 percent reduction in this line item in previous years. The Legislature, however, has restored the item to full funding of $4 million. MAC is hopeful the full amount will be in the governor's budget plan for FY22, which will be released on Feb 11.
The bill has been referred to the Committee on Military, Veterans and Homeland Security, chaired by Rep. Beau LaFave (R-Dickinson).
For any more information on this issue, contact Meghann Keit-Corrion at keit@micounties.org.
Keep up reform work, say prosecutors, defense attorneys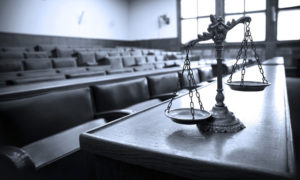 Prosecutors and criminal defense attorneys told the House Judiciary and Public Safety Committee this week that they want to continue momentum on criminal justice reform launched in the 2019-20 Legislature.
The committee, chaired by Rep. Graham Filler (R-Clinton), held its first meeting and heard from various groups that have an interest in the criminal justice system.
The Prosecuting Attorneys Association of Michigan (PAAM) started the presentations with a broad overview of the organization and prosecutorial process.  Muskegon County Prosecutor DJ Hilson, along with Kent Prosecutor Chris Becker, provided the update and the group's goals for the 2021 legislative session.
The 2019-20 legislative session was marked by bipartisan work on criminal justice reforms, and that work is expected to continue in this Legislature. Prosecutors embraced the opportunity to align the system with the times — repealing unnecessary criminal statutes, updating expungement records and "right-sizing" crimes, all while ensuring protections for victims.
Criminal Defense Attorneys of Michigan (CDAM), represented by Jessica Zimbelman, followed, echoing many of PAAM's comments, supporting expungement reform and applauding the legislative actions on recommendations from the Michigan Joint Task Force on Jail and Pretrial Incarceration. Priorities remaining on their list include bail and habitual offender reform. CDAM also applauded the work of the Michigan Indigent Defense Commission, which is implemented through county government.
The Michigan Sheriffs Association will present next week before the committee.
For more information on this issue, contact Meghann Keit-Corrion at keit@micounties.org.
MACPAC exceeds $18,000 in 2020 fundraising
MAC's political action committee, MACPAC, raised $18,275 in calendar 2020, its Board of Directors were told in a virtual meeting this week.
Macomb and Ionia tied for largest amounts donated by MAC members, $1,000 each, with Otsego in third place at $750.
The counties with the most county officials donating in 2020 were Oakland, Ottawa and Van Buren, with four each.
MACPAC received donations from county officials in 34 of Michigan's 83 counties.
MACPAC gives only to incumbent state legislators who have a record of being a friend to counties. MACPAC is the best way for you to protect your county's best interest in the state Legislature.
MAC joins Michigan Reconnect effort

The Michigan Association of Counties is serving as a Champion to support the Michigan Reconnect program unveiled Tuesday, Feb. 2, in Lansing by Gov. Gretchen Whitmer in an effort to help address a widening skills gap within the state's workforce.
The program is specifically designed for residents who are 25 years or older and have obtained a high school diploma or equivalent.
Michigan Reconnect will help pay the costs of tuition or training for eligible adults who want to pursue an associate degree or technical degree. The program also offers skills scholarships to help cover the cost of tuition at more than 70 private training schools with 120 programs to earn certification in manufacturing, construction, information technology, health care or business management.
In order to be eligible for Michigan Reconnect, adults must meet the following criteria:
Age 25 or older
High school graduate or equivalent
Michigan resident for at least one year
Not yet completed a college degree (associate or bachelor's)
Michigan Reconnect pays the remaining balance of tuition and mandatory fees after other state and federal financial aid have been applied.
Interested in a skill certificate from a private training provider? Michigan Reconnect provides a $1,500 Skills Scholarship for Michiganders enrolled in an approved training program.
MISS DIG sets informational sessions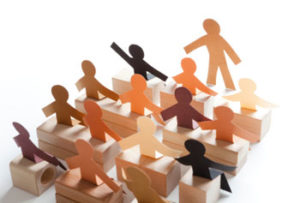 In preparation for the 2021 dig season, MISS DIG 811 will be hosting regional virtual pre-construction meetings between Feb. 22 and March 1. See lists below for your county's region.
A pre-construction meeting is your best chance to manage expectations and clarify project goals. During the virtual meetings, expect open dialogue between contractors, facility owners, and locators to establish processes and expectations. MISS DIG 811 staff will be present to educate and make known the solutions and resources available through the System.
The West region will meet Monday, Feb. 22, 9:30 a.m.-11 am.
The North region will meet Wednesday, Feb. 24, 9:30 a.m.-11 a.m.
The East region will meet Monday, March 1, 9:30 a.m.-11 a.m.
The meetings will be held Via WebEx. Once you register, you will receive an invitation with WebEx meeting and call-in information.
Counties in West region: Allegan, Barry, Berrien, Branch, Calhoun, Cass, Clare, Gratiot, Hillsdale, Isabella, Jackson, Kalamazoo, Kent, Lake, Mason, Mecosta, Montcalm, Muskegon, Newaygo, Oceana, Osceola, Ottawa, St. Joseph, Van Buren.
Counties in East region: Bay, Clinton, Eaton, Genesee, Huron, Ingham, Ionia, Lapeer, Lenawee, Livingston, Macomb, Midland, Monroe, Oakland, Saginaw, Sanilac, Shiawassee, St. Clair, Tuscola, Washtenaw, Wayne.
Counties in North region: Alcona, Alger, Alpena, Antrim, Arenac, Baraga, Benzie, Charlevoix, Cheboygan, Chippewa, Crawford, Delta, Dickinson, Emmet, Gladwin, Grand Traverse, Gogebic, Houghton, Iosco, Iron, Kalkaska, Keweenaw, Leelanau, Luce, Mackinac, Manistee, Marquette, Menominee, Missaukee, Montmorency, Ogemaw, Ontonagon, Oscoda, Otsego, Presque Isle, Roscommon, Schoolcraft, Wexford.