Legislative Update 3-11-22
Early registration for Legislative Conference ends on March 15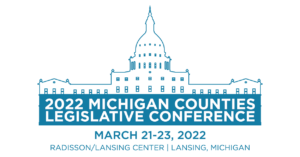 County officials have through March 15 to register for the 2022 Michigan Counties Legislative Conference in Lansing. While on-site registrations will be accepted starting on day 1 of the conference, March 21, the member fee will rise to $435, as compared to the early-bird rate of $395.
Click here to start your registration process.
As of mid-day Friday, the Radisson Hotel in Lansing reported that 13 rooms were still available at the conference room rate of $142.95. However, the hotel does have additional rooms at retail rates.
Gov. Gretchen Whitmer will keynote the conference, addressing a plenary session on Wednesday, March 23.
The 2022 event, co-hosted by the Michigan Association of Counties and the Michigan County Medical Care Facilities Council, also will feature:
A MAC Legislative Update, led by Deena Bosworth, director of governmental affairs
Remarks from MAC President Phil Kuyers of Ottawa County and Executive Director Stephan Currie
Breakout sessions on current challenges for county leaders, including workforce development, the Open Meetings Act, trends in mobility on Michigan roads, American Rescue Plan spending and how to deal with stress in these stressful times
A Legislative Reception on the evening of Tuesday, March 22, during which MAC will present its County Advocate Awards for legislative service in 2021
The conference will be an in-person event, though MAC plans to livestream select breakout sessions on Facebook.
Your conference registration fee provides access to all conference events, snacks at the Radisson Hotel on Monday afternoon, the Legislative Reception with appetizers and beverages, two breakfasts at the Lansing Center (Tues-Wed), lunch on Tuesday at the Lansing Center and a boxed lunch on Wednesday you can take with you on your journey home.
Commissioners who attend the conference will receive credit in MAC's County Commissioner Academy.
The Michigan County Medical Care Facilities Council (MCMCFC) has its own specialized workshops with members that offer Continuing Education credits.
Broadband funds stalled as state office remains unstaffed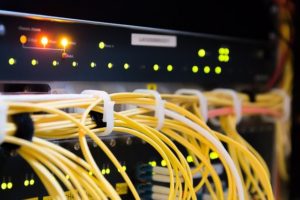 Michigan ranks among the bottom half of states for broadband connectivity, an unfortunate fact that was all too apparent during the early months of the COVID-19 pandemic. The silver lining in this digital deficit, however, is that it now positions the state well in terms of federal funding assistance to connect homes and businesses.
The federal government has allocated several different pots of money for accurate broadband coverage mapping, planning for expansions and for the physical components and labor necessary to allow everyone in Michigan to connect at the speeds they need. Unfortunately, the money necessary to start this process must be appropriated by the Michigan Legislature before the state can hire the necessary staff to direct the process. 
Through the American Rescue Plan Act (ARP), $250 million was allocated via the Coronavirus Capital Projects Fund. Ten percent of this sum has already reached the state, but it cannot be deployed until a supplemental spending bill is passed to allocate the funds for and staff the Michigan Highspeed Internet Office. Timing of this appropriation by the Legislature is critical to meet the planning report deadline in September 2022. 
With the more recent enactment of the federal Infrastructure Investment and Jobs Act (IIJA), Michigan is slated to receive between $100 million and $1.3 billion, based on connectivity maps outlining the unserved and the underserved under the Broadband Equity, Access, and Deployment Program. The Notice of Funding Opportunity (NOFO) for this program will be May 16, 2022, and Michigan will have six months to create a 5-year action plan to be eligible for the funds.
In addition, funding is available via:
The Digital Equity Act, which contains competitive grants for planning and implementation. This NOFO is also slated for May 2022. While an exact allocation is not yet known, the state estimates an additional $1 million.
The Competitive Middle-Mile Program, which totals $1 billion nationwide.
The ReConnect program of the U.S. Department of Agriculture, which would have $550 million under the current version of the FY23 federal budget proposal.
Staffing the MIHI office should be priority no. 1, followed by accurate mapping, planning and submission of reports to receive all available funds. MAC will continue to monitor the state supplemental bills and opportunities to increase access to broadband across Michigan.
For more information on this issue, contact Hannah Sweeney at sweeney@micounties.org.
MAC executive director joins statement urging legislative action on investing ARP funds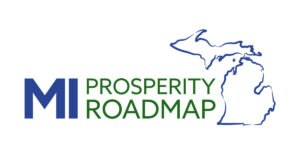 With Friday marking the 1-year anniversary of the passage of the American Rescue Plan Act (ARPA), Dan Gilmartin, Executive Director and CEO of the Michigan Municipal League, and Stephan Currie, Executive Director of the Michigan Association of Counties, issued the following statement on behalf of the Coalition for a Strong and Prosperous Michigan:
"While the COVID-19 pandemic caused immense suffering across the state, the American Rescue Plan Act has also given cause for hope. The $6.5 billion in federal stimulus allocated to Michigan through this landmark legislation offers our state leaders a once-in-generation opportunity to strategically invest in our collective future.
That's why we have come together as business and labor leaders, policy experts and local officials to present a unified strategy that leverages these funds for a maximum return on investment. We urge our legislative leaders and the Governor to use the Michigan Prosperity Roadmap we have provided to invest Michigan's ARPA dollars in ways that improves the economic value of thriving communities, advances equity, builds community wealth, supports entrepreneurship, prioritizes the need for talent and spurs business development.
It is vital that Michigan's leaders put these funds to use as quickly as possible so that our communities and citizens can experience the fullest economic recovery possible, and we look forward to working with the Legislature and Governor Whitmer toward that goal."
Read more about the Coalition for a Strong and Prosperous Michigan and its plan for leveraging the state's American Rescue Plan Act dollars at www.miroadmap.com.
Next Podcast 83 live session is Monday, March 14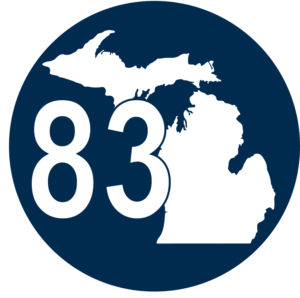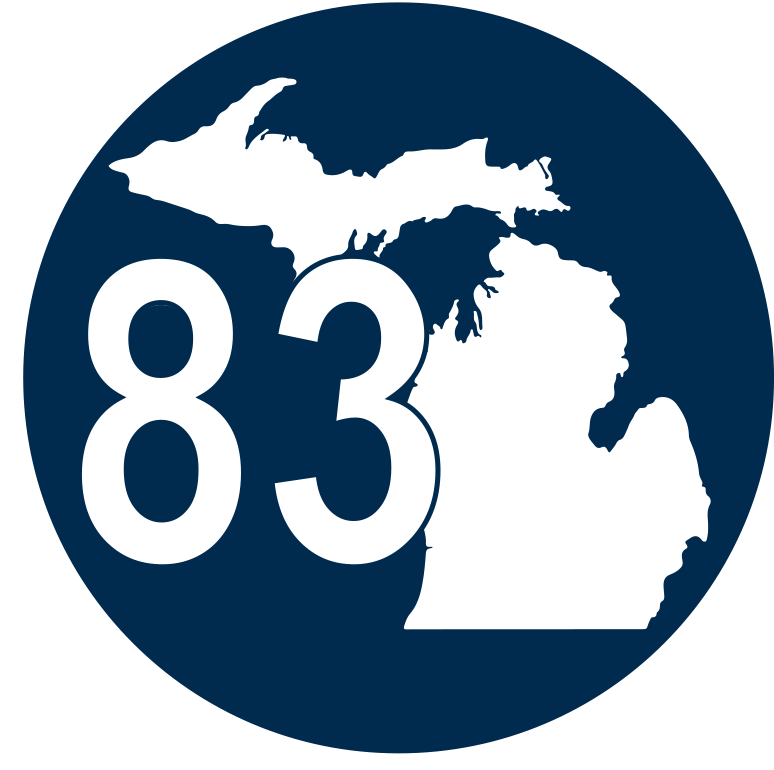 MAC's Podcast 83 team will again be gathering for a live broadcast, this time on Monday, March 14 at 4 p.m.
Among topics to be covered will be updates on:
Mental health privatization legislation
Legislation for reimbursements on veteran property tax exemptions
Final preparations for the 2022 Legislative Conference
To join this session, which will include a Q&A segment, just use this Zoom link: https://us02web.zoom.us/j/82867692853.
If you missed last week's live episode, you can view it anytime on MAC's YouTube channel.
And, of course, you can find links and information on any prior Podcast 83 episode on its webpage.
MAC, allies continue push to block mental health privatization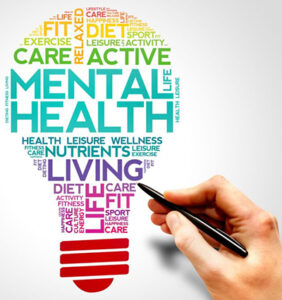 Senate bills that would privatize the state's mental health system remain on the Senate floor, as MAC and other organizations work to defeat the legislation, which is strongly backed by Senate Majority Leader Mike Shirkey (R-Jackson).
The Senate placed Senate Bills 597-598 on the general orders calendar on Wednesday and adopted an updated version, but that has not changed MAC's opposition — nor that of other opponents. MAC remains opposed to altering our public mental health system by giving financial control and decision-making powers to private insurance companies.
County elected officials, mental health advocates, labor and religious organizations and others continue to express great concern with the proposed policy change. More than half of Michigan's counties have approved resolutions sharing great concern with the Senate bills, which could devastate services to thousands of individuals and their families who depend on the public behavioral health system for daily and lifelong supports.
In addition to the policy bills, Senate Bill 714, also introduced by the Sen. Shirkey, received an updated version that would increase spending from $350 million to just shy of $540 million. A $15 million fund shift from local funds to the state general fund for Medicaid mental health services is included, but it's tied to whether SBs 597-598 become law.
Please continue to reach out to your senator directly with MAC's advocacy tool and share information from MAC and our allies:
For more information on this issue, contact Meghann Keit-Corrion at keit@micounties.org.
MDHHS resets program for substance use testing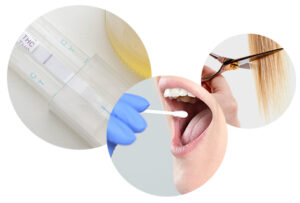 The Michigan Department of Health and Human Services (MDHHS) Office of Child Welfare Services and Support released new program instruction this week regarding substance abuse testing. The new instruction discontinues the use of Averhealth for substance use testing.
MDHHS has directed staff to use other providers and will pay 100 percent of the costs associated with screening and testing for MDHHS supervised cases. Courts are no longer required to pay these costs and seek reimbursement through the Child Care Fund.
The following documents were issued by MDHHS this week:
2021-001 program instruction (OBSOLETE), for reference
Please direct any questions to Theodore Jay, manager of federal compliance & child welfare funding, at JayT1@Michigan.gov.
Webinar to focus on 'destigmatizing' opioid treatment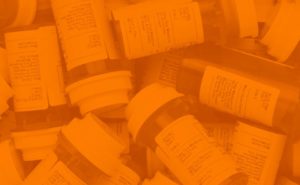 A March 29 webinar will focus on how courts can be more supportive in dealing with those with opioid use disorders.
Supportive Courts: Integrating and destigmatizing Opioid Use Disorder Treatment will run from 12 p.m. to 1 p.m. and "provide information on how courts, specifically treatment courts, can support local opioid use disorder treatment efforts. Training will address the stigma surrounding medication assisted treatment (MAT), provide evidence of treatment effectiveness for justice-involved populations, and encourage coordination with community and jail-based treatment programs to improve clinical and legal outcomes.
"MAT has been a polarizing treatment effort that, despite its proven efficacy, has caused concern amongst drug courts and jail systems alike. As criminal justice leaders, it is imperative to use evidence-based practices that have reliable results in a rehabilitative setting, which can be mutually beneficial to both the courts as well as on an individual level," MDHHS stated in announcing the webinar.
Speakers the Honorable Shannon A. Holmes and Probation Director Wright N. Wade will share their experience leading specialty courts at the 36th District Court in Detroit. This is part two of a three-part series on Opioid Treatment Ecosystem implementation.
Staff picks