Legislative Update 3-4-22
MAC, allies continue push to block mental health privatization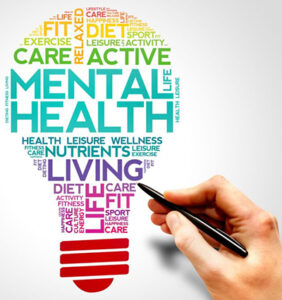 Senate bills that would privatize the state's mental health system remain on the Senate floor, as MAC and other organizations work to defeat the legislation, which is strongly backed by Senate Majority Leader Mike Shirkey (R-Jackson).
The Senate placed Senate Bills 597-598 on the general orders calendar on Wednesday and adopted an updated version, but that has not changed MAC's opposition — nor that of other opponents. MAC remains opposed to altering our public mental health system by giving financial control and decision-making powers to private insurance companies.
County elected officials, mental health advocates, labor and religious organizations and others continue to express great concern with the proposed policy change. More than half of Michigan's counties have approved resolutions sharing great concern with the Senate bills, which could devastate services to thousands of individuals and their families who depend on the public behavioral health system for daily and lifelong supports.
In addition to the policy bills, Senate Bill 714, also introduced by the Sen. Shirkey, received an updated version that would increase spending from $350 million to just shy of $540 million. A $15 million fund shift from local funds to the state general fund for Medicaid mental health services is included, but it's tied to whether SBs 597-598 become law.
Please continue to reach out to your senator directly with MAC's advocacy tool and share information from MAC and our allies:
For more information on this issue, contact Meghann Keit-Corrion at keit@micounties.org.
House sends local pension grants bill to Senate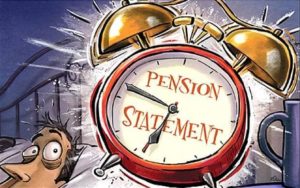 Legislation that would provide grants to local pension systems passed the Michigan House of Representatives on Tuesday with a 71-33 vote. House Bill 5054 would provide $1.15 billion in grants to local governmental units to bolster their pension programs.
Specifically, HB 5054 would provide $900 million in grants up to $100 million per local unit that currently have pension plans funded at 60 percent or less. Strings attached to this grant program would include:
Making all actuarially determined contributions
A freeze on any contractual benefit enhancements for 10 years
Maintaining discount rates and assumed rates of return
Adoption of the most recent mortality tables
Agreement to be subjected to corrective action plans for 5 years
In addition to the $900 million, the HB 5054 provides $250 million in a grant program for those local units funded above 60 percent. The maximum award in this category could not exceed 5 percent of available funds and would come with the following strings attached:
Pre-fund any retiree health care
Make all actuarially determined contributions
Maintain discount rates and assumed rates of return
Adoption of the most recent mortality tables
Grants applied first to pension systems so that they system is 100% funded
For those units already funded at 100 percent, grants from the $250 million account could be used for principal payments on any outstanding debt obligations or, if the unit has zero debt, for infrastructure investments. 
These funds would come from the state General Fund surplus and not from federally allocated COVID relief funds.
MAC is still reviewing the benefits to counties and the potential interactions with bargaining rights.
The bill now moves to the Senate Appropriations Committee.
For more information, contact Deena Bosworth at bosworth@micounties.org.
Property tax reimbursement bills clear Senate committee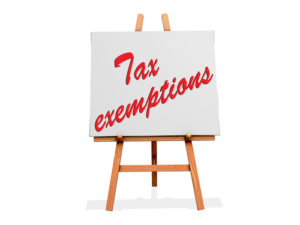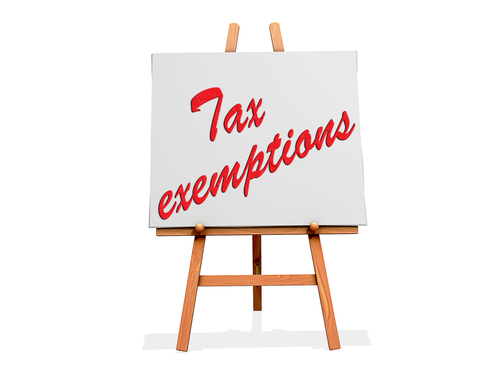 Long-needed legislation to reimburse local governments from property tax losses due to an exemption for veterans moved to the Senate floor this week.
The Senate Finance Committee voted out this week Senate Bill 783 and Senate Bill 784, by Sen. Jon Bumstead (R-Newaygo), which would establish a refundable income tax credit program, payable to the local governments in the amount of the property tax exemption.  This approach would finally reimburse local governments from their property tax losses associated with the exemption without requiring any additional steps for eligible disabled veterans.
The bills have broad support from veterans' organizations, MAC and other local government organizations. The Michigan Department of Treasury, however, currently opposes the bills.
The bills now move to the Senate floor.
For more information, contact Deena Bosworth at bosworth@micounties.org. 
Early-bird pricing extended for conference, but time is running out to register!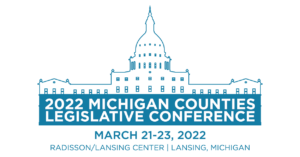 MAC has extended early-bird pricing for county leaders to attend the 2022 Michigan Counties Legislative Conference to March 15. This means you can attend all conference events over the three-day run (March 21-23) for just $395.
Click here to start your registration process.
Gov. Gretchen Whitmer will keynote the conference, addressing a plenary session on Wednesday, March 23.
The 2022 event, co-hosted by the Michigan Association of Counties and the Michigan County Medical Care Facilities council, also will feature:
A plenary session address by Larry Johnson, president of the National Association of Counties
A MAC Legislative Update, led by Deena Bosworth, director of governmental affairs
Remarks from MAC President Phil Kuyers of Ottawa County and Executive Director Stephan Currie
Breakout sessions on current challenges for county leaders, including workforce development, the Open Meetings Act, trends in mobility on Michigan roads, American Rescue Plan spending and how to deal with stress in these stressful times
A Legislative Reception on the evening of Tuesday, March 22, during which MAC will present its County Advocate Awards for legislative service in 2021
The conference will be an in-person event, though MAC plans to livestream select breakout sessions on Facebook.
Your conference registration fee provides access to all conference events, snacks at the Radisson Hotel on Monday afternoon, the Legislative Reception with appetizers and beverages, two breakfasts at the Lansing Center (Tues-Wed), lunch on Tuesday at the Lansing Center and a boxed lunch on Wednesday you can take with you on your journey home.
Commissioners who attend the conference will receive credit in MAC's County Commissioner Academy.
The Michigan County Medical Care Facilities Council (MCMCFC) has its own specialized workshops with members that offer Continuing Education credits.
Next Podcast 83 live session is Monday, March 7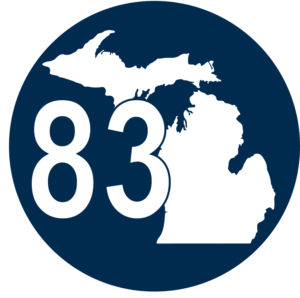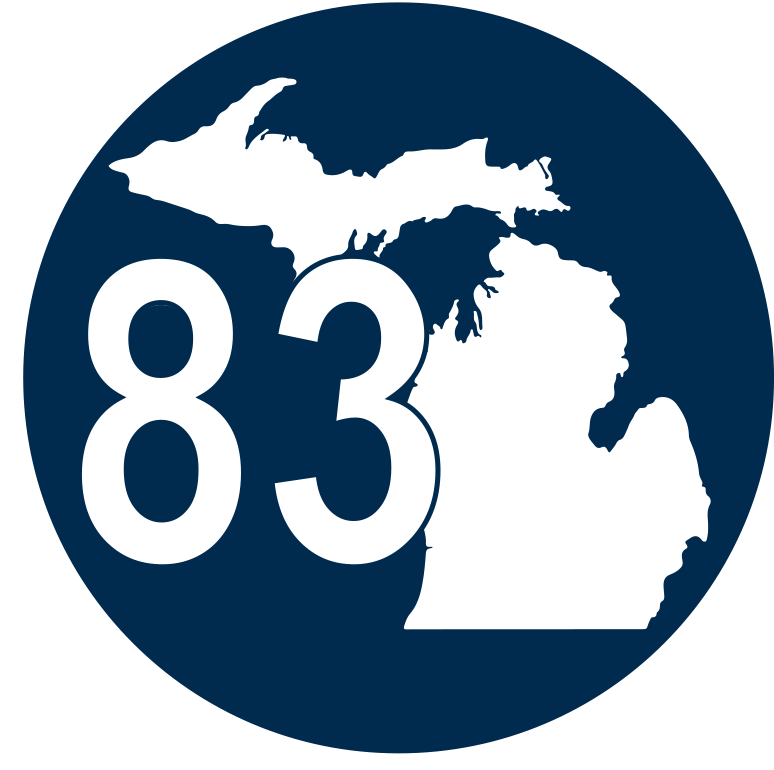 MAC's Podcast 83 team will again be gathering for a live broadcast, this time on Monday, March 7 at 4 p.m.
Among topics to be covered will be legislation to privatize Michigan's locally controlled mental health system and the debate over income tax cuts in Lansing.
To join this session, which will include a Q&A segment, just use this Zoom link: https://us02web.zoom.us/j/82867692853.
A recording of last Monday's live session is now available on MAC's YouTube channel.
And, of course, you can find links and information on any prior Podcast 83 episode on its webpage.
State experts discuss opioid funds in MAC webinar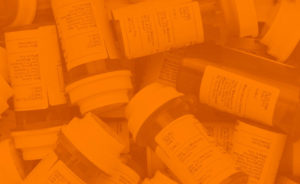 County leaders were briefed Wednesday by state officials on the latest information regarding money from the National Opioid Settlement during a MAC-sponsored webinar.
Assistant Attorney General Matt Walker and Dr. Debra A. Pinals of the Michigan Department of Health and Human Services presented during the webinar.
To see the slides from the webinar, click here.
MDHHS and the Attorney General's Office also have advised MAC that they will be hosting an opioid settlement webinar series in April. More information will be provided once made available to MAC.
For more information on this issue, contact Meghann Keit-Corrion at keit@micounties.org.
Bill filed to extend key funding policy for medical care facilities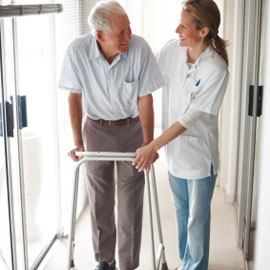 A bill introduced this week would ensure the maintenance of effort (MOE) rate to support county medical care facilities remains capped and predictable. House Bill 5875, by House Health Policy Committee Chair Bronna Kahle (R-Lenawee), provides an extension to the MOE freeze until 2025, or until the Michigan Department of Health and Human Services (MDHHS) implements a new reimbursement model, whichever is sooner.
County MCFs are considered Class III providers serving as the state's safety net for long-term care skilled nursing home beds. County facilities tend to have a larger Medicaid population than other providers and in order to support that higher caseload, a higher Medicaid rate is available. In 1980, the state established the MOE tax as a way to bring in more federal money to the Medicaid system. This reimbursement system is a mutually beneficial partnership between the state and counties with county medical care facilities by reducing the state's share of paying out Medicaid dollars, while, at the same time, maintaining the amount of money the counties approve to support their facilities. 
MDHHS has been studying and contemplating a new reimbursement model and policies for long-term care facilities. Should a new approach be implemented prior to Dec. 31, 2025, MCFs would transition to the new system under the bill.
The current sunset on the MOE is in December of this year, so an extension is a priority for the Michigan County Medical Care Facilities Council. MCMCFC is greatly appreciative of Rep. Kahle's support of this legislation and will encourage swift legislative action.
For more information on this issue, contact Meghann Keit-Corrion at keit@micounties.org.
Staff picks