Legislative Update 4-16-21
U.S. Treasury releases initial guidance on American Rescue Plan aid

On Thursday afternoon, the U.S. Treasury released its guidance on pre-award requirements, outlining immediate steps counties need to take to receive direct payments from the U.S. Treasury under the Coronavirus State and Local Fiscal Funds authorized by the American Rescue Plan Act, the National Association of Counties advised Thursday evening. 
As soon as possible, county governments should complete the steps below:
Ensure the entity has a valid DUNS number. A DUNS number is a unique nine-character number used to identify an organization and is issued by Dun & Bradstreet. The federal government uses the DUNS number to track how federal money is allocated. A DUNS number is required prior to registering with the SAM database, which is outlined below. Registering for a DUNS number is free of charge. If an entity does not have a valid DUNS number, please visit https://fedgov.dnb.com/webform/ or call 1-866-705-5711 to begin the registration process.


Ensure the entity has an active SAM registration. SAM is the official government-wide database to register with in order to do business with the U.S. government. All federal financial assistance recipients must register on SAM.gov and renew their SAM registration annually to maintain an active status to be eligible to receive federal financial assistance. There is no charge to register or maintain your entity SAM registration. If an entity does not have an active SAM registration, please visit, SAM.gov to begin the entity registration or renewal process. Please note that SAM registration can take up to three weeks; delay in registering in SAM could impact timely payment of funds. Click here for a quick overview for SAM registration.


Gather the entity's payment information, including:
Entity Identification Number (EIN), name and contact information
Name and title of an authorized representative of the entity
Financial institution information (e.g., routing and account number, financial institution name and contact information)
To see county-by-county direct aid estimates to Michigan counties, click here.
Visit NACo's COVID-19 Recovery Clearinghouse for timely resources, including allocation estimations, examples of county programs using federal coronavirus relief funds, the latest updates from the U.S. Department of Treasury and more.
For the latest county-related news in Michigan on COVID-19, visit MAC's Resources Page.
Have you shared your voice about 4-year commissioner terms?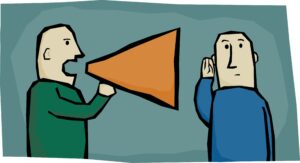 As the Michigan Senate prepares to consider a bipartisan pair of bills to enact four-year terms for county commissioners, MAC continues to urge commissioners to send an email message of support to their senators via our digital advocacy platform.
To date, 29 commissioners have utilized the email system — not nearly enough to get the Senate's full attention. Please add your voice to this effort today by clicking here.
MAC also requests that counties adopt official resolutions of support for the legislation. To download a template for this purpose, click here. After adoption, please send a copy of your resolution to sweeney@micounties.org.
MAC thanks the following counties for their recent adoption of such resolutions: Cheboygan, Clinton, Genesee, Houghton and Marquette.
Conference approaches; there's still time to register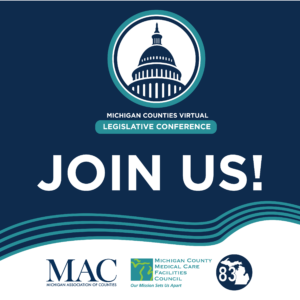 The 2021 Michigan Counties Legislative Conference starts in less than two weeks, but you still have time to register for the two-day virtual event.
Early-bird pricing has expired, but you can still gain access to all conference activities for a low member price of $125.
Among the numerous workshops being offered with practical advice for busy county leaders is a session on collective bargaining on the morning of Thursday, April 29, led by attorney Matt Nordfjord.
Nordfjord, a shareholder with the firm of Cohl, Stoker & Toskey P.C. and a regular presenter at MAC events, will give an overview of the changing landscape faced by governmental employers negotiating collective bargaining agreements. This presentation will cover strategy, examples from other counties and arguments you may expect from employee representatives.
To attend Nordfjord's briefing and the rest of the conference, start your registration process here.
MAC and the Michigan County Medical Care Facilities Council appreciate the support of the sponsors listed below in providing this year's Legislative Conference.
House declares April as 'National County Government Month'
A bipartisan group of state representatives, led by Rep. Ken Borton, a former president of the MAC Board of Directors, secured adoption on April 13 of a resolution declaring April National County Government Month in Michigan.
In remarks in support of the resolution, Borton told the House, "Never has the importance of county government – Michigan's Original Regional Government – been more apparent than in the last year as we have battled the COVID pandemic. County health departments have worked diligently, sometimes in the most challenging circumstances, to share needed information, track cases and provide vaccinations to Michigan residents."
House Resolution 77 notes, ""Resolved by the House of Representatives, that members of this legislative body declare April 2021 as County Government Month in the state of Michigan. We urge all citizens to observe the month with appropriate programs and activities."
Joining Borton (R-Otsego) in sponsoring the resolution were: Rep. Abraham Aiyash (D-Wayne); Rep. Julie Alexander (R-Jackson); Rep. Sue Allor (R-Cheboygan); Rep. Sarah Anthony (D-Ingham); Rep. Robert Bezotte (R-Livingston); Rep. Felicia Brabec (D-Washtenaw); Rep. Kelly Breen (D-Oakland); Rep. Julie Calley (R-Ionia); Rep. John Cherry (D-Genesee); Rep. Alex Garza (D-Wayne); Rep. Beth Griffin (R-Van Buren); Rep. Jim Haadsma (D-Calhoun); Rep. Kara Hope (D-Ingham); Rep. Tullio Liberati (D-Wayne); Rep. Sarah Lightner (R-Jackson); Rep. Steve Marino (R-Macomb); Rep. Gregory Markkanen (R-Houghton); Rep. David Martin (R-Genesee); Rep. Christine Morse (D-Kalamazoo); Rep. Amos O'Neal (D-Saginaw); Rep. Ronnie Peterson (D-Washtenaw); Rep. Yousef Rabhi (D-Washtenaw); Rep. Julie Rogers (D-Kalamazoo); Rep. Terry Sabo (D-Muskegon); Rep. Tim Sneller (D-Genesee); Rep. William Sowerby (D-Macomb); and Rep. Regina Weiss (D-Oakland).
MAC has created a resources page for counties looking for ideas to promote their NCGM work. And we will be featuring #NCGM on our Twitter account and our Facebook page throughout April.
Podcast 83 goes live again on Monday, April 19 
The Podcast 83 team returns on Monday for another live session to report on activity in Lansing and Washington, D.C., that affects Michigan's 83 county governments and the people they serve.
Click here to register for the live event, which will include a Q&A session on all of the hot legislative topics. The episode starts at 3 p.m. on Monday, April 19.
Members can view any previous episode of the podcast, sponsored by DTE Energy, on the podcast webpage.
Help MAC defeat court filing bill with unfunded mandates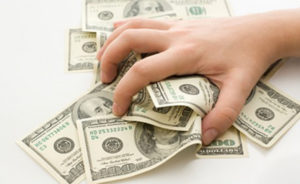 House Bill 4164, by Rep. Ryan Berman (R-Oakland) and now before the Michigan House, represents yet another unfunded mandate by the state on counties, this time by requiring courts to make the register of actions and "a digital image of all documents filed in any case in that court" accessible to the public for free via a website by Jan. 1, 2023.
MAC and the Michigan Association of County Clerks opposed the original version, which only allowed online access for attorneys, and both groups remain opposed to the committee-passed version, which expanded it to the general public. There is no funding attached to the court technology enhancements and staffing needs that would be needed to meet the requirements under the bill, nor is the timeline adequate for counties and courts to implement.
The State Court Administrator's Office also opposes the bill, arguing it is a separation of powers violation. Additionally, the state court administrator has previously explained the rollout of the MI-File system is under way, which makes the imposition of new, additional requirements right now particularly ill-advised.
Counties cannot endure another unfunded mandate or support a bill based on funding promises.
County commissioners, please use this link below to transmit your message of opposition to HB 4164 to your member of the Michigan House of Representatives as soon as possible.
MIOSHA extends emergency workplace rules on COVID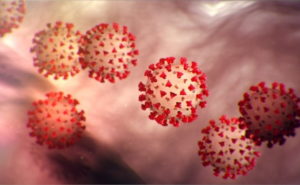 Emergency rules governing workplaces in Michigan during COVID were extended to Oct. 14, 2021, the Michigan Occupational Safety and Health Administration (MIOSHA) announced this week.
The emergency rules require businesses that resume in-person work to have a written COVID-19 preparedness and response plan and provide thorough training to their employees that covers workplace infection-control practices, the proper use of personal protection equipment (PPE), steps workers must take to notify the business or operation of any symptoms of a suspected or confirmed diagnosis of COVID-19, and how to report unsafe working conditions.
Under the emergency rules, employers must continue to implement policies that require remote work for employees where remote work is feasible, to help ensure that COVID-19 transmission is mitigated to the maximum extent possible. While in-person work is permitted when remote work is not feasible, remote work is recommended as a strategy to minimize in-person contacts and is included in guidance from the CDC and Federal OSHA to protect employees in the workplace.
Employers and employees with questions regarding workplace safety and health may contact MIOSHA using the new hotline at 855-SAFE-C19 (855-723-3219). For more information, visit Michigan.gov/COVIDWorkplaceSafety.
MAC continues to advise SOE resolutions for counties
MAC continues to advise members to adopt and/or maintain a county State of Emergency on the COVID pandemic. This advice is based on the options that such an SOE provides for public board sessions under the state's Open Meetings Act (OMA).
As of April 1, the only way for public boards to hold virtual sessions and properly comply with the OMA is with an SOE resolution. A template for such a resolution is on MAC's COVID Resources Page.
Data collected by MAC in recent weeks show the vast majority of counties have adopted or are about to adopt an SOE that covers this need. (See map at right; click here for larger image.)
The option for meeting virtually under the OMA with an SOE expires on Dec. 31, 2021.
As always, county boards are advised to consult with their corporate counsel to ensure procedures are following all relevant state laws.
MSU Extension offers 'County Café' learning session in May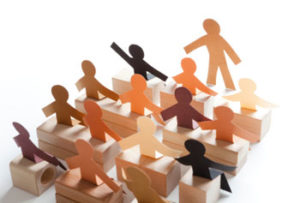 County Café, a follow-up program to the MAC-MSUE New Commissioner School, is designed to bring together both experienced and new commissioners and county leadership; present some current topics of relevance to county government; and give you a chance to talk about how these topics might impact your county and actions you can take to make the impact more positive. There will also be an opportunity for discussion following the presentation.
This is a free session and open to all commissioners and other county officials, but you must register at the link below to participate.
May 6, 11 a.m.-12:30 p.m. EST – Counties Supporting Regional Economic Development
Counties are important economic development entities in Michigan. Yet successful economic development depends on collaboration, partnerships, and regional approaches. The MSU Economic Development Administration (EDA) University Center for Regional Economic Innovation (REI) leverages higher education assets in collaboration with communities to support the co-creation, co-implementation and dissemination of new and innovative economic development strategies.

To advance Michigan's long-term economic recovery from COVID-19, REI was awarded CARES Act funding in summer 2020 to establish a Comprehensive Economic Recovery Initiative (CERI). Join Jennifer Bruen of the MSU REI to learn about CERI, technical assistance, and partnership opportunities to advance regional economic development in Michigan.
To register for the event, visit: https://events.anr.msu.edu/countycafe21/.
Staff picks