Legislative Update 4-2-21
Legislative Roundtable at conference will feature House, Senate leaders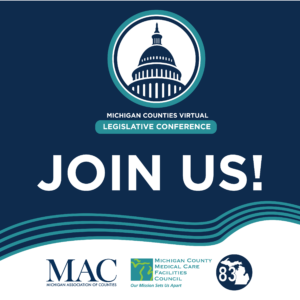 A Michigan Counties Legislative Conference always features in-depth briefings on what's going on in Lansing – and this year's virtual version is no different.
MAC Executive Director Stephan Currie will moderate a Legislative Roundtable with four key members of the Michigan Legislature:
House Speaker Jason Wentworth (R-Clare)
Senate Majority Leader Mike Shirkey (R-Jackson)
House Minority Floor Leader Yousef Rabhi (D-Washtenaw and a former county commissioner)
Sen. Curtis Hertel, Jr. (D-Ingham and a former register of deeds)
During a session to be taped in late April for broadcast on day 2 of the conference, Currie and the legislators will discuss COVID funding, the prospects for reform of local government finance, four-year terms for county commissioners and much more. (If you wish to propose a question for the panel, please send it to MAC's Hannah Sweeney at sweeney@micounties.org by April 12.)
The conference is just four weeks away now. County officials are urged to register by April 14 to get the best rate for the two-day event.
Remember, all conference events are included in your single conference fee, which is now just $100 if you are a member of MAC or the Michigan County Medical Care Facilities Council.
MDHHS modifies attendance limits; counties should review OMA requirements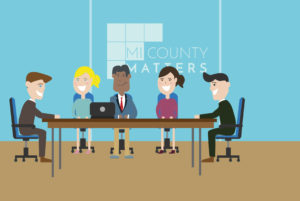 Changes to how county and other public boards hold public meetings will result now that the Michigan Department of Health and Human Services has modified attendance restrictions in its COVID-19 health orders.
The revisions, made Wednesday afternoon and carrying immediate effect, would have the following effects on meetings governed by the state's Open Meetings Act:
Remove restrictions that would limit the number of people to 25 at a public meeting being held under the OMA
Now that the blanket exemption for holding meetings remotely is expiring, meetings of public bodies can be held remotely only in certain circumstances, including where a state of emergency (SOE) or state of disaster is declared (MAC has been tracking counties with SOE declarations; as of Thursday, our records showed 55 responses, with 39 of those either with an SOE or planning one)
Public bodies that have NOT declared a state of emergency, meeting in-person may now be required to conduct public business in accordance with the OMA
Participants at in-person public meetings are required to comply with other provisions in the order, including wearing masks and limiting the number of people at the meeting based on the venue size
For the latest COVID news affecting county government, visit MAC's Resources Page.
See your senator on street? Tell 'em about 4-year term bills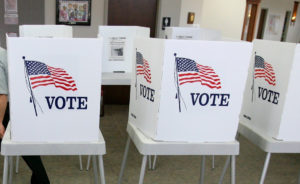 Through its policy platforms, MAC has long supported moving county commissioner terms to four years from the present two. Legislation to do this made good progress in 2020 but did not reach enactment.
We are back at work this year, though, with new bipartisan bills — Senate Bill 242, by Sen. Ed McBroom (R-Dickinson), and SB 245, by Sen. Jeremy Moss (D-Oakland) — to bring four-year terms to Michigan, beginning with the 2024 presidential election cycle.
With legislators at home for their spring break, now is an excellent time for county leaders to pitch them on the value of extending commissioner terms.
For example, Passage of these bills would end Michigan's status as one of just five states with two-year terms on all commissioners. It's time to end that dubious distinction and bring commissioner terms in alignment with the length of those for other county elected offices across our state.
For additional talking points, view MAC's resolution template for four-year terms legislation. (Also, if your county has not yet approved such a resolution, please do so and send a copy to Hannah Sweeney at sweeney@micounties.org as soon as possible.)
The Senate bills are now before the Senate Committee on Local Government, chaired by Sen. Dale Zorn (R-Monroe).  The committee is expected to start hearings on the legislation during the week of April 12. It's important to get these bills moving early in the year, so please let your senator now your thinking on this issue.
National County Government Month is under way
"Counties Matter" is the theme of the 2021 National County Government Month (NCGM). Since 1991, the National Association of Counties (NACo) has encouraged counties to actively promote the services and programs they offer.  Counties can schedule activities any time during the month. NCGM is an excellent opportunity for your county to highlight effective county programs and raise public awareness and understanding about the various services provided to the community.
MAC is proud to partner with NACo and other county associations around the U.S. to honor public servants in county government and highlight the work they do to make our communities great places to live.
MAC has created a resources page for counties looking for ideas to promote their work. And we will be featuring #NCGM on our Twitter account and our Facebook page throughout April.
MAC joins letter of concern on 911 fee changes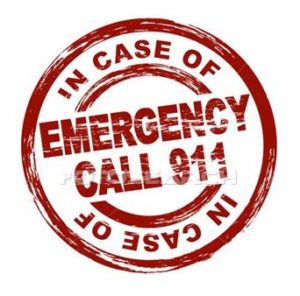 MAC joined with the Michigan Communication Directors Association (MCDA) this week on a letter to the state's congressional delegation in opposition to a federal plan to alter the use of fees for 911 services.
In the letter, the two organizations warn members of Congress, "The (Federal Communications Commission's) proposed rules could impinge upon Michigan's ability to determine the definition of allowable costs for 911 fees. The federal proposal eliminates radio system equipment beyond the consoles in the 911 center, i.e., radio infrastructure, mobiles, portables, pagers, AVL (Automatic Vehicle Location) and MDCs (Mobile Data/In-Car Computer) would no longer be allowable costs."
The letter asked for congressional help in dealing with the proposal to ensure Michigan's 911 system isn't harmed.
For more information on this issue, contact MAC's Meghann Keit-Corrion at keit@micounties.org.
Keep eye out for survey of county officials by CLOSUP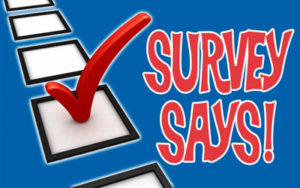 An invitation to participate in the Michigan Public Policy Survey (MPPS) program is coming soon to your mailbox.
The MPPS is a state-wide survey of local government officials conducted since 2009 by the University of Michigan in collaboration with MAC, the Michigan Townships Association and the Michigan Municipal League.
On Monday, April 5, you will receive an email link to the new MPPS questionnaire, which asks about your county's fiscal health, as well as your insights about the local impact of the COVID-19 pandemic, your jurisdiction's use of online technology and the functioning of democracy.
The MPPS studies don't just end up on someone's shelf — they are used by legislators, the media, the public and government officials to better understand what local leaders like you feel is really important, right now. Your participation is crucial to the success of the MPPS program.
Reports and data from previous MPPS surveys can be found on the MPPS website: http://mpps.umich.edu.
If you have questions about this research study, you can contact Dr. Debra Horner, Center for Local, State, and Urban Policy, University of Michigan, 5309 Weill Hall, 735 S. State St., Ann Arbor, MI 48109, 734-615-5315, closup-mpps@umich.edu.
Late April sessions set for 'Managing Mental Health Crisis'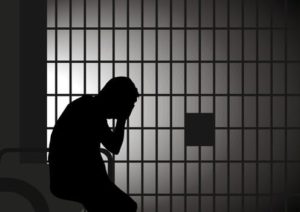 County officials are again invited to participate in additional webinar trainings on the nexus of mental health and public safety issues. The sessions, which are free thanks to the Michigan Department of Health and Human Services, run from 2 p.m. to 5 p.m. on the following dates:
April 21 – Mental Health Stigma, Mental Health Illness & Violence, Mental Illness and Disorders
April 22 – Michigan Mental Health Code, De-Escalation, Mood Disorders
April 28 – Trauma, Psychotic Disorders, Personality Disorders and Youth Interactions
April 29 – Substance Use Disorder, Medications, Alzheimer's, Neurodevelopmental Disorders, Excited Delirium, Recovery
This course is the equivalent of the 2-day classroom training. Participants must attend all four (4) sessions to receive a certificate. This course is approved by the Michigan Social Work Continuing Education Collaborative-Approval #111920-02. The Collaborative is the approving body for the Michigan Board of Social Work (12 CEs). Seats are limited to 47 participants.
Managing Mental Health Crisis is designed specifically for Michigan law enforcement, public safety and community mental health responders, endorsed by the state's Diversion Council and MCOLES-approved.
Click here to register. Deadline is April 20.
For questions, contact J. Eric Waddell at jericwaddell@thecardinalgroup2.com.
Staff picks