Legislative Update 4-9-21
Push begins for 4-year commissioner terms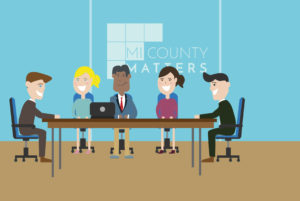 Initial hearings are possible next week in a Senate committee on a bipartisan pair of bills to enact four-year terms for county commissioners in Michigan.
Senate Bill 242, by Sen. Ed McBroom (R-Dickinson), and SB 245, by Sen. Jeremy Moss (D-Oakland) would shift terms to four years, beginning with the 2024 presidential election cycle.
Through its policy platforms, MAC has long supported moving county commissioner terms to four years from the present two. Legislation to do this made good progress in 2020 but did not reach enactment.
Passage of these bills would end Michigan's status as one of just five states with two-year terms on all commissioners. It's time to end that dubious distinction and bring commissioner terms in alignment with the length of those for other county elected offices across our state.
The Senate bills are now before the Senate Committee on Local Government, chaired by Sen. Dale Zorn (R-Monroe).
"It's important to make county voices numerous and loud as the Senate starts with these bills," said MAC Governmental Affairs Director Deena Bosworth, "so we need members to help us now."
First, MAC asks all commissioners to use our email advocacy tool on Monday, April 12 to send a message of support to senators. Commissioners will receive an email on Monday, through which they can send a pre-drafted message of support with just a couple of clicks.
Second, MAC asks county boards to approve a resolution in support of four-year terms. A template for this purpose can be on MAC's website. MAC appreciates the early action of Genesee, Hillsdale and Marquette counties in adopting such resolutions. Once your county has approved the resolution, please send it to Hannah Sweeney at sweeney@micounties.org so that we can share with legislators.
For more information on this issue, contact Bosworth at bosworth@micounties.org.
Podcast 83 goes live again on Monday, April 12                 
The Podcast 83 team returns on Monday for another live session to report on activity in Lansing and Washington, D.C., that affects Michigan's 83 county governments and the people they serve.
Click here to register for the live event, which will include a Q&A session on all of the hot legislative topics. The episode starts at 3 p.m. on Monday, April 12.
Members can view any previous episode of the podcast, sponsored by DTE Energy, on the podcast webpage.
National leaders to headline conference session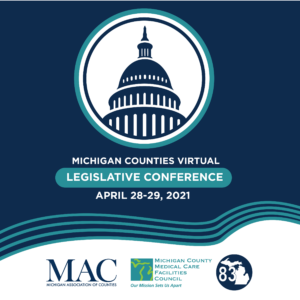 The top two leaders for the National Association of Counties (NACo) will provide a special briefing on the American Rescue Plan (ARP) and the $65.1 billion in direct aid to U.S. counties during an April 29 Plenary session of the 2021 Michigan Counties Legislative Conference.
NACo President Gary Moore of Boone County, Ky., and CEO/Executive Director Matt Chase will discuss the ARP and NACo's targeted strategy for the implementation of this once-in-a-lifetime investment in county government.
This is just one of several plenary and workshop sessions that will provide practical information on issues of urgency to Michigan county leaders.
The conference is just three weeks away now. County officials are urged to register by April 14 to get the best rate for the two-day event.
Remember, all conference events are included in your single conference fee, which is now just $100 if you are a member of MAC or the Michigan County Medical Care Facilities Council.
MAC joins coalition on housing affordability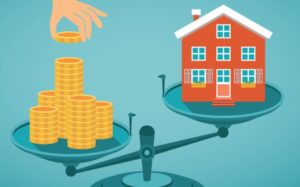 MAC recently joined a diverse group of entities to form the Housing Michigan Coalition. The coalition consists of community, business and government organizations that support increasing housing supply and affordability.
The coalition's primary focus will be to advocate for legislation creating and expanding tools for local governments to support the development or rehabilitation of housing supply that is attainable to more of our citizens.
Legislation is being crafted to:
Allow municipalities to develop payment in lieu of taxes agreement with developers who are building or rehabbing affordable housing units
Provide employers who contribute towards the housing of employees that make up to 120 percent of AMI (area median income) an income tax credit up to 50 percent of the total eligible contributions
Authorize an "attainable housing district" where property owners can apply for partial tax exemptions if they meet certain affordability criteria determined by the local government
A full list of the drafted proposed legislation can be found here.
MAC expects bills to be introduced next week when the Legislature returns to Lansing.
Governor creates Task Force on Forensic Science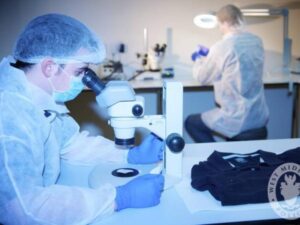 A new Executive Order from Gov. Gretchen Whitmer creates a Task Force on Forensic Science "to study issues related to forensic science and provide recommendations to strengthen the use of forensic science in Michigan's criminal justice system."
The task force will be an advisory body under the Michigan Department of State Police and be comprised of medical practitioners, legal professionals, government officials, academics and private sector experts. Co-chairs of the task force will be Director Col. Joseph Gasper of the Michigan State Police and Chief Justice Bridget Mary McCormack of the Michigan Supreme Court.
The task force's mission is to review the state of forensic science in Michigan and deliver their completed findings and policy recommendations to the governor no later than Dec. 31, 2021. The findings will recommend, among other pieces, methodology improvements, processes to address misconduct and procedures to update stakeholders on developments in forensic science.
A list of current members can be found here.
Deadline approaches on Hometown Health award nominations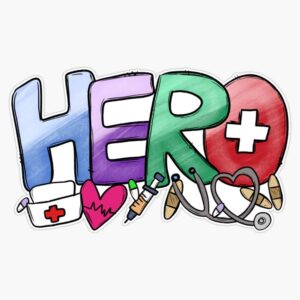 The Michigan Public Health Week Partnership is still seeking nominations of individuals and organizations that have made significant contributions to preserve and improve their community's health for its annual Hometown Health Hero awards.
Deadline for nominations is April 26.
Hometown Health Hero awards are presented every spring as part of Michigan Public Health Week.
Nomination forms can be downloaded from www.michigan.gov/mphw. Completed nominations should be sent to Jim Koval via email at kovalj@michigan.gov or faxed to 517-335-8392.
Winners will be announced by the week of May 9, which will be Public Health in Michigan Week.
Redistricting Commission sets public hearings for May, June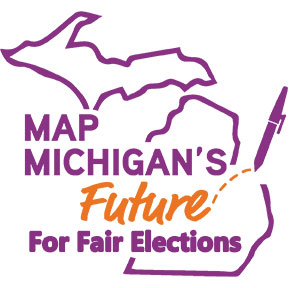 The Michigan Independent Citizens Redistricting Commission (MICRC) has set its first series of public hearings for its work to redraw political lines for the 2022 elections.
The public hearings will run from 5 p.m. to 9 p.m. and are currently set for virtual sessions, though that is subject to change as the pandemic health orders change. Locations and dates are:
May 11 – Jackson
May 13 – Kalamazoo
May 18 – Marquette
May 20 – Gaylord
May 25 – Midland
May 27 – Lansing
June 1 – Flint
June 3 – Pontiac
June 8 – Novi
June 10 – Dearborn
June 15 & 17 – Detroit
June 22 – Port Huron
June 24 – Warren
June 29 – Muskegon
July 1 – Grand Rapids
Please note, the Independent Redistricting Commission will draw district lines for state legislative and federal congressional districts. The lines for county commissioner districts are handled by county Apportionment Boards. For details on the apportionment process, click here or attend a special workshop at the 2021 Michigan Counties Legislative Conference.
Staff picks