Legislative Update 5-20-22
Tax cut legislation includes property tax reimbursements for counties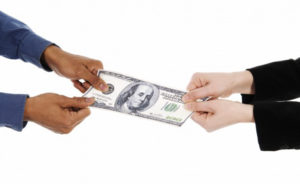 In swift action this week, the House and Senate put forth and passed an income tax cut bill that would also allocate funding to local governments for their losses due to the veterans property tax exemption. Such reimbursements are a key MAC policy priority in 2022.
Under House Bill 4568, by Rep. Matt Hall (R-Kalamazoo), the state's income tax rate would fall from 4.25 percent to 4 percent in 2023. The legislation also increases deductions for seniors, tax credits for dependent 19-year-olds and the Earned Income Tax Credit.
As far as the reimbursements for veterans property tax exemptions, the plan is consistent with and tie-barred to Sen. Jon Bumstead's plan in Senate Bill 784, a plan which is supported by MAC, other local government associations and the veterans group. See previous coverage on the legislation by clicking here. To send a message of support for Bumstead's legislation, click here.
The tax proposal passed both chambers and will be sent to Gov. Gretchen Whitmer in a matter of days for her consideration. However, a vote on Senate Bill 784 has not taken place in the House yet due to the constitutional rule for a five-day layover in a chamber before lawmakers can take action on it. 
From all indications, the Whitmer administration and the legislative Democrats would prefer a very different tax relief option. So, this legislation will likely be struck by the governor's veto pen.
For more information on this issue, contact Deena Bosworth at bosworth@micounties.org.
Newest estimate shows billions more for state coffers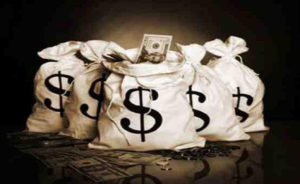 Tax dollars continue to flow into state coffers at unexpected high rates, the May session of the Consensus Revenue Estimating Conference reported Friday. These trends will provide the state with an extra $1.7 billion in General Fund revenue for the current budget year (FY22) and an extra $1.1 billion for the upcoming budget (FY23), as compared to the consensus estimates at the last conference in January 2022.
State lawmakers now will work from final consensus totals for the FY23 General Fund of just under $14 billion. As recently as FY14, the General Fund was barely $9 billion. Still, adjusting for inflation, the General Fund is well below where it was at the turn of the century.
Forecasters from the Treasury Department and the fiscal agencies of the House and Senate also see continued growth in General Fund revenues in fiscal years 2024, 2025 and 2026.
It remains to be seen in coming weeks whether these increased state resources will be deployed in investments in public services at the state and local levels or converted to tax cuts or one-time cash rebates to taxpayers.
For more information on this issue, contact Deena Bosworth at bosworth@micounties.org.
MAC testifies in favor of new public notices bill
After a decade of working on the issue, MAC is pleased to announce the introduction of legislation to modernize public notices law, save counties time and money and create more avenues for our citizens to receive public notices. 
MAC's Deena Bosworth was among those testifying Thursday in support of House Bill 6062 before the House Oversight Committee. The bill, by Rep. Kevin Coleman (D-Wayne), is the first bill in what will be more than 100 dealing with the modernization of public notices for public bodies. The bill sets up the framework, while other pieces of legislation will amend each state statute requiring the notice to be published in a newspaper.
HB 6602 would allow local units to put public notices on their websites, but not require them to be published in a newspaper. In addition, and to ease the concerns about transparency, the bill requires the public body to send a copy of the notice to the newspaper, to post the notice in a conspicuous place and to create an annual mailing list for those residents wishing to have notices mailed to them via first class mail.
Even with these stipulations, the Michigan Press Association, whose members have long relied on fees charged to counties and others for publishing such notices, opposes the bill. 
MAC's Bosworth, however, detailed the extensive protections for public transparency with the new system. "We are not trying to hide our public notices from the public," she noted.
The bill makes it beneficial for counties to navigate our new media landscape in a way that is fair to local government and gives options to community members on how they choose to receive information on public notices.
HB 6062 is a welcome contrast to two other public notice measures that were recently signed into law. Senate Bill 258, by Sen. Curt VanderWall (R-Mason), and SB 259, by Sen. Sylvia Santana (D-Wayne), unfortunately did not curb the cost of the postings on local taxpayers or alleviate any unnecessary details of many of the posting requirements.
MAC will continue to support a fair and transparent process of reporting public notices and will continue to monitor HB 6062's progress through the Legislature.
For more information on this issue, contact Deena Bosworth at bosworth@micounties.org.
State Supreme Court still studying court costs case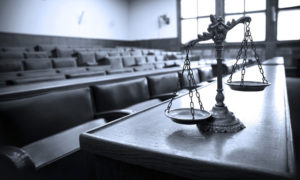 The Michigan Supreme Court (MSC) is still considering a case that challenges the authority of trial courts to impose costs on defendants.
On April 6, 2022, the MSC heard oral arguments on the application for leave to appeal in People v Travis Michael Johnson, which challenges state law by which a judge can impose "any costs reasonably related to the actual costs incurred by the trial court."
On May 13, the court directed the parties to file supplemental briefs within 21 days, addressing three discrete issues:
(1) whether MCL 769.1k(1)(b)(iii) violates the separation of powers by assigning the judicial branch "'tasks that are more properly accomplished by the Legislature,"
(2) whether MCL 769.1k(1)(b)(iii) violates due process by creating a "potential for bias" or an "objective risk of actual bias," and
(3) if the Court finds MCL 769.1k(1)(b)(iii) to be facially unconstitutional under either theory, what remedy should follow.
Thus, the court is still considering whether to grant leave to appeal and has requested additional briefing on the constitutionality of the statutory subsection on two broad constitutional grounds, i.e., separation of powers and due process, focusing more particularly on certain narrowly described reasons as to why the statute may violate those constitutional principles, i.e., improper assignment of legislative tasks to the judiciary and judicial bias concerns. 
As part of its consideration of whether to grant leave to appeal, the court would also consider the proposed remedies that may be ordered if it were to ultimately determine that the statute is unconstitutional on its face, i.e., invalid under any circumstances.  Based on the framing of the issues in its latest order, it would appear the potential remedies for a finding of facial unconstitutionality could include the Legislature establishing more objective criteria for the imposition of costs in a criminal case.
If the application is granted, the case would likely continue with further briefing on the specific issues to be defined by the court in its order granting leave to appeal, followed by oral argument and the court's final determination of the issue.
MAC will continue to closely monitor this case and the huge potential for it to disrupt local court financing.
Counties among recipients of first responder grants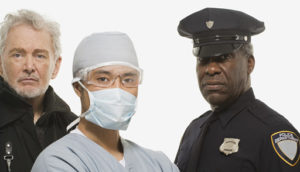 Thirteen counties are among recipients of the First Responder Training and Recruitment Grant Program, the Michigan Treasury announced this week. The program was launched by Gov. Gretchen Whitmer in January to assist local governments in addressing critical needs in recruitment and retention of first responders.
Among the 400 applicants seeking a portion of the $5 million allocated by the Legislature last December, the requests exceeded $29 million. The 13 counties will be among those receiving a total of $1.4 million. As instructed through budget boilerplate language, Treasury reviewed and ranked all applications according to intended use of the funds and those communities most in need.
Congratulations to the county recipients:   
Alger – $46,651
Allegan – $100,000
Chippewa – $78,939
Clare – $54,035
Delta – $170,000
Iron – $17,583
Keweenaw – $82,172
Marquette – $98,784
Menominee – $143,908.40
Montcalm – $170,000
Ontonagon – $100,000
Otsego – $100,000
Roscommon – $67,500
The counties must submit a letter of acceptance through the state of Michigan E-Signature process and include the amount awarded and signed by the recipient's chief executive officer. The grant will be distributed on a reimbursement basis after adequate documentation has been provided to the department. Counties awarded the grant will receive further instructions via email. Procedures and information on documentation can be found on the First Responder Training and Recruitment Grants webpage.
MAC supports efforts to enhance first responder training, retention and development and will continue to provide resources to counties to address important public safety needs.
For more information on this issue, contact Deena Bosworth at bosworth@micounties.org.
Senate advances bill on transporting mental health patients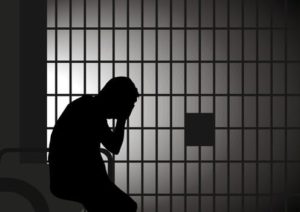 A MAC-supported bill to allow county mental health transportation panels received unanimous support in the Senate this week and has moved to the House.
Senate Bill 101, by Sen. Ed McBroom (R-Dickinson), would allow the panels for the purpose of alternative transportation services for individuals needing involuntary psychiatric hospitalization. The bill awaits a hearing in the House Health Policy Committee.
The bill would set forth a description and responsibilities of the panel, should a county choose to establish one, and outline contract and liability requirements. Any private security company considered to provide the transport services must meet certain requirements in order to enter into contract, including maintaining certain insurance coverage and providing to security transport officers a specialized training program for best practices when working with an individual with severe mental illness.
The bill also creates the Mental Health Transportation Fund, which, if funded by the Legislature, could help counties carry out functions of these mental health transportation services.
MAC supports the bill as an important tool for counties to secure alternative transportation services, so county law enforcement staff and resources are not tied up in long transport times.
A full analysis of the bill can be found here.
For any questions, contact Meghann Keit-Corrion at Keit@micounties.org.
Podcast 83 goes live again on May 23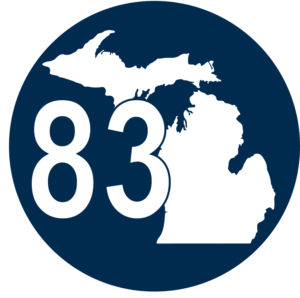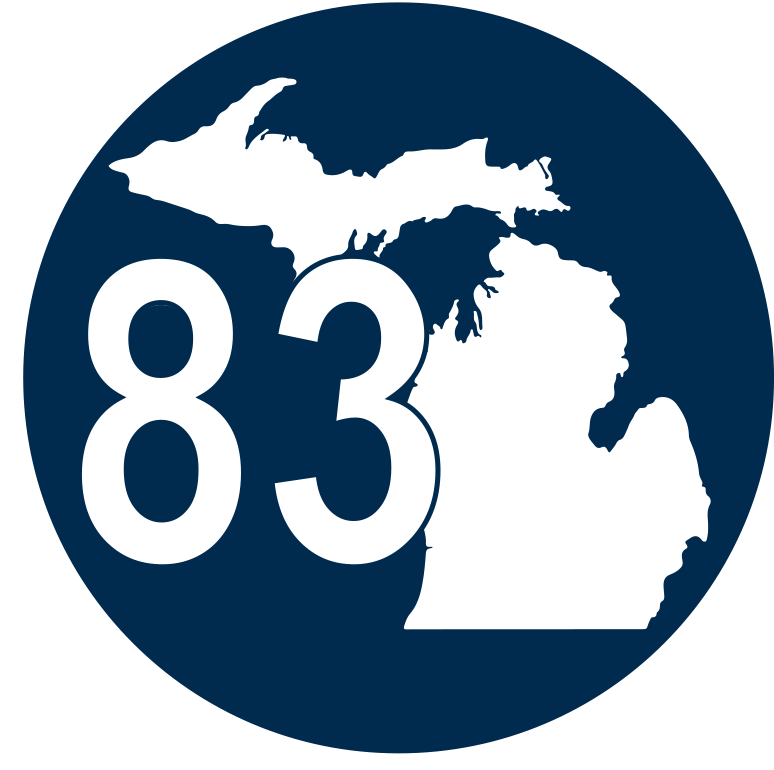 MAC's Podcast 83 team will again be live to discuss all the news and events out of Lansing on Monday, May 23 at 4 p.m.
Among the burning questions that will be addressed are: Who has been hanging out with polar bears? And who is MAC going to miss soon?
Some policy issues will be reviewed, too, and the team will answer audience questions live.
The update will begin at 4 p.m. To join the session, just use this Zoom link: https://us02web.zoom.us/j/82867692853.
In this week's episode, on May 16, MAC's Deena Bosworth and Meghann Keit-Corrion discussed a huge broadband funding opportunity on the horizon, the latest on the legislation to reimburse counties for veteran property tax exemptions and what's coming up on the FY23 state budget.
DNR seeks county input on outdoor recreation plan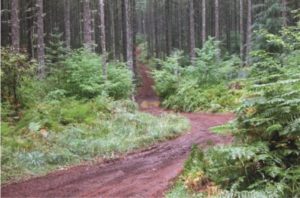 The Michigan Department of Natural Resources is updating the Statewide Comprehensive Outdoor Recreation Plan (SCORP). This plan, which is updated every five years, supports and directs Michigan's use of its federal Land and Water Conservation Fund apportionment, among other things.
As one aspect of the SCORP update, the state is surveying land managers throughout the state who have information about publicly available outdoor recreation resources and facilities, and insights into key issues facing those resources.
The survey will take about 10 minutes to complete. Thank you for your help in this important effort.
Contact Dustin Isenhoff, Michigan DNR, at 517-275-1468 or IsenhoffD@Michigan.gov with questions about this survey.
Staff picks