Legislative Update 6-24-22
Debate continues on legislation to weaken local control on gravel sites
A rigorous debate on aggregate mining legislation occurred this week in the House Local Government and Municipal Finance Committee.
The set of bills would change the oversight and permitting responsibilities of aggregate mining. Testimony was heard from several stakeholder groups and the Department of Environment, Great Lakes, and Energy (EGLE) on whether the permitting process should be in the hands of locals or the department.
House Bill 4875, by Rep. Julie Alexander (R-Jackson), aims to create a clear process of mining regulations all the while keeping control in the hands of local government. This is the preferred approach supported by MAC. 
Senate Bill 429,  Senate Bill 430 and  Senate Bill 431, by Sen. Jim Ananich (D-Genesee), would place all oversight and responsibilities in the hands of EGLE. The set of bills were introduced last year and had passed the through the Senate. MAC remains opposed to this approach.
MAC will continue to monitor the legislation as it moves through the legislative process.
For more information on this issue, contact Deena Bosworth at bosworth@micounties.org
Senate OKs Personal Property Tax exemption reimbursement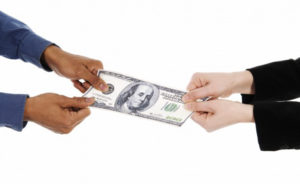 Bills to fully reimburse local units for their losses associated with the Legislature's 2021 Personal Property Tax exemption that is estimated will hit locals with a $75 million loss annually has passed unanimously out of the Senate. The bill package now moves to the House for consideration.
Senate Bill 1060, by Sen. Mark Huizenga (R- Kent), Senate Bill 1061, by Sen. Kimberly LaSata (R-Berrien), and Senate Bill 1062, by Sen. Michael McDonald (R-Macomb), would create a Local Government Reimbursement Fund into which the state would deposit $75 million annually.
The reimbursement package is a result of the House Bill 5351, by Rep. Steve Johnson (R-Kent), passed in December 2021. The bill lifted of the PPT exemption threshold for small taxpayers from $80,000 to $180,000 in true cash value. Lawmakers did also vote for a $75 million reimbursement for the first year of this exemption scheme (which starts in 2023), but they did not provide for the years beyond.
Deena Bosworth, MAC's director of governmental affairs, previously testified in support of the package in the Senate Finance Committee. MAC helped develop the process in SB 1060-1062 alongside other local government groups.
MAC will continue to support the bill package and monitor its progress through the legislative process.
For more information on this issue, contact Deena Bosworth at Bosworth@micounties.org.
Draft policy platforms now available for review prior to September vote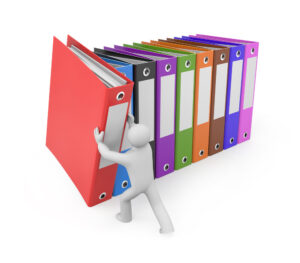 MAC's Annual Business Meeting will be held on Tuesday, Sept. 20 at 2 p.m. in the Blue Water Convention Center during the 2022 Michigan Counties Annual Conference.
County commissioners who are registered for the conference may participate as voting members in the business meeting, which includes review and approval of MAC's 2022-2023 policy platforms.
The platform process begins with MAC's policy committees, which meet during the year to address key issues. Their drafts are then submitted to the MAC Board of Directors for review. The MAC Board then advances the drafts to the membership for final approval.
Those Board-vetted drafts are now available on the MAC website here. (Please note that this is a password-protected page. Each member county has a set of access credentials, which are shared each year with your county administrator. If you do not have your credentials, contact Hannah Sweeney at sweeney@micounties.org for them.)
According to MAC's By-laws (Article III, Section 6):
"A member wishing to submit an amendment to the MAC Platform shall submit the amendment to MAC at least five (5) days prior to the opening day of the MAC Annual Conference. Such amendment will require a majority vote at the annual meeting to be adopted.
"An amendment to the MAC Platform may be presented from the floor during the annual meeting. Such amendment will require a 2/3 majority vote of the members at the meeting at which a quorum is initially established to be adopted."
To submit a platform amendment in advance, draft your preferred language and email to sweeney@micounties.org no later than Sept. 13, 2022.
Webinar to focus on rail grants on June 28
A webinar on June 28 will provide county leaders a review of the numerous grant opportunities involving railroads.
There are more than a dozen grant programs with rail funding availability offered through the U.S. Department of Transportation. In particular, the new Grade Crossing Elimination Program offers $3 billion in appropriated funding for grade crossing projects that improve the safety and mobility of people and goods.
GoRail is hosting the webinar so local officials can learn more about USDOT's grant process and how best to approach their own applications.
William Thompson, chief engineer at the Association of American Railroads, has worked closely with the CREATE program in Chicago and will offer lessons learned from his experience, including building connections between public and private partners and project organization as well as CREATE's approach to grant writing. We hope this will help officials begin to approach and navigate their own grant proposals.
The webinar runs from 2 p.m. to 2:45 p.m. on June 28.
To register or for more information, click here.
Staff picks