Legislative Update 7-22-22
Conference hotel space filling fast for 2022 Annual; register now!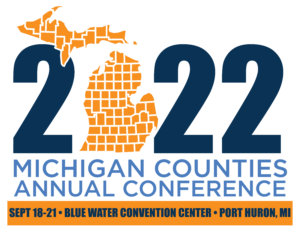 Michigan's sunrise side is proving a popular destination for county leaders, as registration for the 2022 Michigan Counties Annual Conference in Port Huron, Sept. 18-21, is moving at a brisk pace.
In fact, the primary conference hotel, the Doubletree is nearly sold out.
As of mid-day Friday, there were:
Fewer than 10 rooms in the MAC block available for the nights of 9/18-20 at a rate of $149 per night
Fewer than 15 rooms outside the block available for the nights of 9/18-20 at rates starting at $249 per night
If you are not able to secure a room at the Doubletree, there are plenty of rooms still available at the second conference hotel, the Comfort Inn, at a rate of $129 per night for the period of 9/18-20.
A free shuttle service will run between the Comfort Inn and the conference center and there is plenty of free parking at the conference center as well.
Running from the afternoon of Sept. 18 through the morning of Sept. 21, the 2022 Annual Conference will feature:
Four plenary sessions featuring key issues now before Michigan and a MAC Legislative Update (Speakers will be announced soon.)
12 breakout sessions for MAC members and 6 workshops for MCMCFC members (Speakers will be announced soon.)
A Welcome Reception and Strolling Dinner on the evening of Sunday, Sept. 18.
A lavish President's Banquet on the night of Tuesday, Sept. 20.
Plenty of free time in the afternoons for attendees to enjoy sights and sounds of Port Huron, including the St. Clair River.
Members of MCMCFC will enjoy specialized breakouts designed for its members to earn Nursing and NAB Continuing Education credits.
MAC members attending the conference will receive credits in MAC's County Commissioner Academy.
Conference Rates
The conference fee provides you access to all conference activities. (The spouse fee also provides access to any conference event, including the President's Banquet on the evening of Sept 20.) This fee includes two dinners, two receptions, two breakfasts and two lunches.
Early bird
(register by Aug. 10)

Full rate
(after Aug. 10)

Member

Full conference

$395

$425

Single day

$275

$325

Spouse/guest

$150

$175

Non-Member

Full conference

$525

$575
NOTE: The member rate is open to all county commissioners, administrators, countywide elected officials and county employees of MAC member counties, plus employees and board members of MCMCFC facilities.
Hotel Information
The DoubleTree by Hilton Hotel is attached to the Blue Water Convention Center (conference headquarters). To make your reservations, you can call the DoubleTree Hotel directly at 810/984.8000 or go online at www.porthuron.doubletree.com. GROUP CODE: MIA
Rooms at the Comfort Inn are $129 per night. The Comfort Inn is located at 1720 Hancock St., Port Huron, MI 48060. To book your room reservations, contact 810-987-5999. Group name: MAC.
Getting around: For those staying at the Comfort Inn, we will provide complimentary shuttle service via Blue Water Transit during the conference schedule. There also is plenty of free parking at the convention center.
Please direct any conference registration questions or issues to conference@micounties.org.
Filing period opens for MAC Board elections in September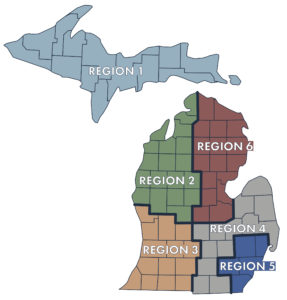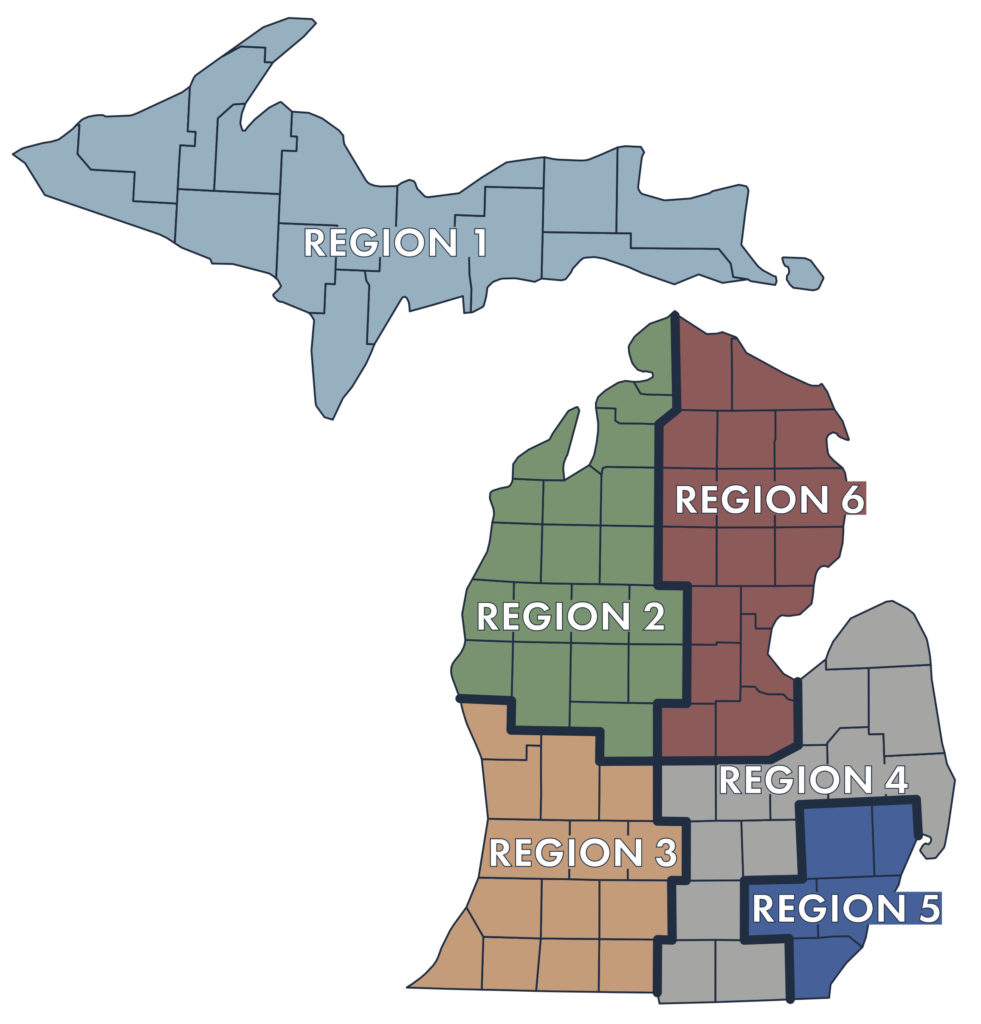 At the 2022 Michigan Counties Annual Conference (Sept. 18-21 in Port Huron), MAC members will vote on six seats on the MAC Board of Directors. Commissioners wishing to serve on the Board, whether incumbents or new candidates, have until Aug. 18 to file official notice of their intent to run. (The application form is found here.)
Seats representing regions are filled by a vote in regional caucuses at the conference. At-large seats are filled by the candidate that wins a majority of the six regional caucuses.
The MAC Board of Directors is the key body in guiding the legislative and organizational strategies of MAC. Board terms are three years in length and individuals may serve up to three terms.
2022 Board seats
At-large Seat B – open
Region 4 Seat A – open
Region 4 Seat B – open (to fill 1 year of unexpired term; winner is still eligible to serve 3 full 3-year terms after first year)
Region 5 Seat A – open (to fill 1 year of unexpired term; winner is still eligible to serve 3 full 3-year terms after first year)
Region 6 Seat A – Vaughn Begick of Bay is the incumbent
Region 6 Seat B – Scott Noesen of Midland is the incumbent
Any member wishing to run in the election must download the application form and return it by Aug. 18, 2022, at 5 p.m. to be eligible. Candidates are also encouraged to submit a statement of up to 400 words on why members should support them. These statements will be posted to the MAC website in late August.
If you have any questions about Board duties, please contact Executive Director Stephan W. Currie at 517-372-5374.
Governor signs FY23 state budget with revenue sharing increase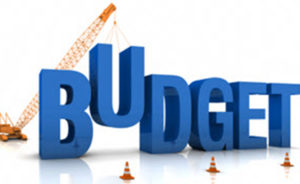 The FY 2023 budget was signed by Gov. Whitmer this week, which is set to begin on Oct. 1. The signing of the bipartisan state budget comes after months of negotiations between the legislature and the governor's office. 
Click here to read the major highlights of the budget, which includes a 6 percent (5% ongoing and 1% one-time) increase in county revenue sharing.
For more information on this issue, contact Deena Bosworth at Bosworth@micounties.org.
U.S. Treasury releases P&E Report update on ARP funds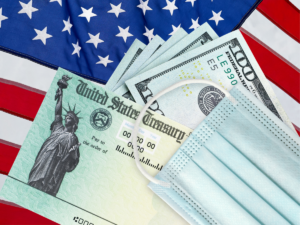 The U.S. Treasury has released updated compliance and reporting guidance for counties ahead of the July 31 deadline that includes additional information that will be required as part of the reporting process and other clarifying items. Included below, you can find a comprehensive overview of updated compliance and reporting requirements, helpful information on specific sections of the reporting portal and an explanation of the difference between a subrecipient and beneficiary, and how counties can ensure they are complying with reporting requirements for these entities.
As a reminder, counties that are required to submit reports to Treasury by July 31, 2022, are those with populations above 250,000 residents and/or received $10 million or more in total ARPA Recovery Funds.
P&E Report Updates & Other Helpful Information
Revenue replacement: Counties had the option to make a one-time election to either calculate revenue loss according to Treasury's formula outlined in the Final Rule OR elect a "Standard Allowance" of up to $10 million, not to exceed the award allocation. Treasury has decided to keep this portion of the reporting portal open for recipients in the upcoming P&E reporting cycle, which will allow counties to update their prior revenue loss election.

Once update, the prior revenue loss election will be replaced. Treasury expects to keep this portion of the reporting portal open through the April 2023 reporting period in order to provide an opportunity for annual reporters to take advantage of this flexibility.

Interested/principal received from loans: Any interest received on loans made with Recovery Funds should be tracked as program income in the P&E Report.

If a county uses revenue loss funds to fund a loan, repayments to loans are not subject to program income rules.

DUNS and UEI Numbers: As of April 2022, the federal government switched service providers and stopped using the DUNS number and began using the Unique Entity ID (UEI) – All counties are required to switch from a DUNS number to a UEI moving forward.

If your SAM.gov registration/DUNS number expired prior to April 2022, the county will be required to obtain a UEI before receiving its second tranche payment.

Population threshold: A county's population threshold is determined by Treasury at the award date and will NOT change during the reporting period. You can find your county's reporting tier here.
Edit and/or update previous report submissions: Counties can reopen and provide edits to submitted P&E Reports any time before the reporting deadline and will be required to re-certify the report to reflect any edits. After the reporting deadline, counties will be able to reflect changes in the next P&E Report.
Additional programmatic data for capital expenditures: When using Recovery Funds for capital expenditures projects, counties need to report the type of expenditure based on a list of enumerated uses. Examples of enumerated uses are COVID-19 vaccination sites, job and workforce training centers, and public health data systems. A full list of enumerated uses is available on pages 27 to 28 of the updated guidance.
Written justification for capital expenditures: Counties are required to provide a written justification for capital projects of any category that cost at least $10 million and for projects in the "other" (i.e., project not explicitly enumerated by Treasury) category that cost at least $1 million. Previously, counties needed to create a written justification for these projects but were not required to submit them as part of regular reporting.
Description of labor requirements for capital expenditures: Counties are required to provide additional labor reporting. For projects that cost at least $10 million, counties will need to report on the strength of the project's labor standards, including information on the presence of a project labor agreement, community benefits agreement, prevailing wage requirement, or local hiring. This new required information is outlined under Infrastructure Project on pages 30-31 of the updated guidance.
Project information for broadband projects: The updated guidance requires counties to provide detailed project information for broadband infrastructure investments. Counties need to report what kind of technology is involved in the project (i.e., fiber optic cables, coaxial cables, etc.), the total miles of fiber deployed over the project, and the total number of funded locations served broken out by both speed of connection and type of location (i.e., residential, business, or community). This new required information is outlined under Broadband Projects on pages 32-33 of the updated guidance.
Moving of Recovery Plan Performance Report data into P&E Report: Under the updated guidance, some of the data that was previously only required for the Recovery Plan Performance Report (Recovery Plan) is now required for large counties (i.e., populations above 250,000 and/or above $10 million in awards) on their quarterly P&E Report. For example, large counties investing in housing security programs must now report the number of households receiving eviction prevention services. A full list of changes to programmatic data requirements for large counties is available on page 33 of the compliance and reporting guidance.
Updated template for Recovery Plan: The updated guidance also provides a template for the Recovery Plan due for large counties on July 31, 2022, reflecting the expenditure categories and other changes made by the Final Rule.
Overview of Subrecipients vs. Beneficiaries – Definitions and Reporting Requirements
The distinction between a subrecipient and beneficiary is contingent upon the rationale for why a recipient is providing funds to the individual or entity.
Definition
Subrecipient: An entity that receives a subaward to carry out a project funded by Recovery Funds on behalf of the recipient (i.e. county).

If a county is providing funds to the individual or entity for the purpose of carrying out an SLFRF-funded program or project on behalf of the county, the individual or entity is acting as a subrecipient.

Beneficiary: If a county is providing funds to the individual or entity for the purpose of directly benefitting the individual or entity as a result of experiencing a public health impact or negative economic impact of the pandemic, the individual or entity is acting as a beneficiary. 

Individuals or entities that experienced the negative economic impact and are the recipients of a project funded by Recovery Funds. In other words, the households, small businesses, nonprofits, or impacted industries that experienced the negative economic impact.
Reporting requirements
Subrecipients: All subrecipients are required to comply with all requirements of recipients such as treatment of eligible uses of funds, procurement and reporting requirements. 

Subrecipients are required to have an active SAM.gov registration and UEI number OR Taxpayer Identification Number (TIN), if unable to obtain a UEI

Beneficiary: A beneficiary are not subject to subrecipient monitoring and reporting requirements.

Beneficiaries are NOT required to register in SAM.gov and are not required to provide a UEI
Marijuana regulation is focus of webinar co-sponsored by MAC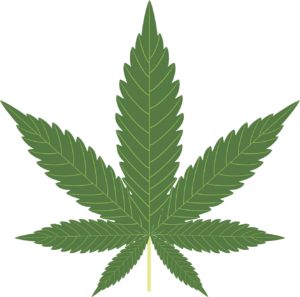 County leaders are encouraged to register for the 17th session of a series of webinars co-sponsored by MAC, the Michigan Department of Treasury and other local government groups.
"Updates and Resources for Local Governments" will focus this session, set to start at 2 p.m. on July 26, on:
Marijuana Regulation and Planning– State and Local Requirements
Strategic Planning
Participants can register and submit questions prior to the webinar by clicking here.
Presentations and recordings from this webinar, along with previous webinars, can be found at TREASURY – Webinars (michigan.gov). Utilize TREASURY – Contact Information (michigan.gov) for support related to Treasury's local government services.
>div id="naco">
Big discount offered on NACo leadership training for county employees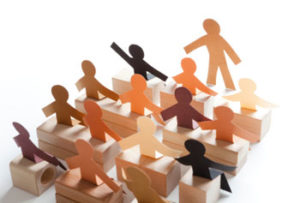 The NACo High Performance Leadership Academy is offering a special, but brief, discount option for counties to enroll employees in upcoming classes.
This "5-for-$5,000" attendee benefit is offered for the length of NACo's Annual Conference, which ends July 24 in Adams County, Colorado, and allows five employees of a county to enroll at $1,000 each.
The Professional Development Academy, which partners with NACo on this training, is tailoring sessions to help counties meet trending challenges, such as:
employee retention
talent attraction
succession planning
leadership development 
Act fast, though, as the discount ends on July 24.
Staff picks